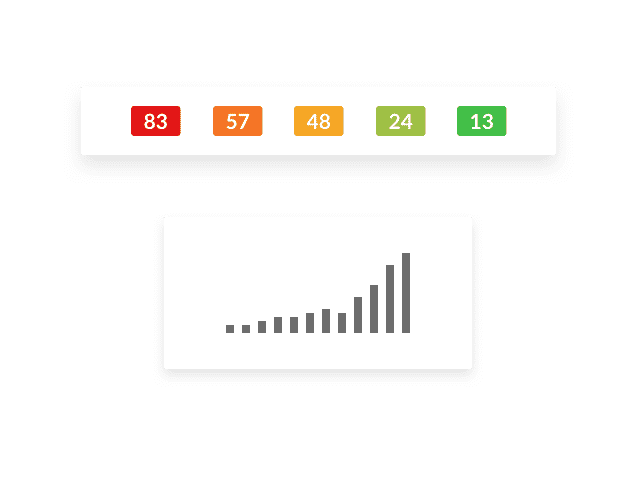 SEO difficulty keyword tool
The handy difficulty score shows you how hard each keyword is to rank for. The closer the number is to 100, the more competition there is – so for the best results, target keywords with low scores.
Find long tail keywords
Want to discover those niche keywords with significant traffic but low competition? The long tail keyword finder identifies the best ones for you, making it easy to incorporate them in your SEO strategy.

Hone your search by location or language
Are you targeting a local market in a different area to where you are now? If so, you'll need to do location-specific keyword research. Select the location or language you prefer to get the most accurate keyword suggestions.

See any keyword's history
The keyword history feature shows you how interest in any given keyword has changed over time. It's perfect for identifying seasonal trends, or helping a client measure the success of their marketing and PR campaigns.

Discover SERP feature opportunities
Find out if the search engines are bringing up SERP features – like shopping previews and common questions/answers – for a given keyword. You can then target those keywords so that your company appears in the featured results, for a massive traffic boost.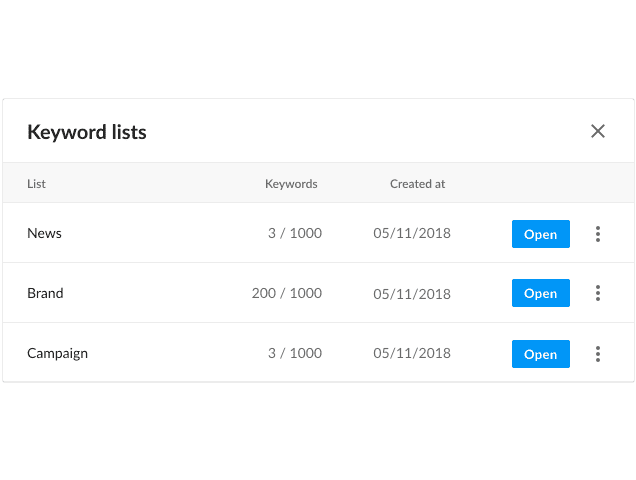 Save your researched keywords
No need to copy and paste the keywords you've researched to a separate document. Save them in custom lists so they're ready in the dashboard whenever you need them.
Learn more about other features
What do people have to say?
Vithurs, CEO
Rankfluence
With so many rank tracking tools available on the market today, it can be tricky finding "the one". After playing around with Rank Tracker and discussing its various features with Felix, it's clear to me they have a solid product. For anyone still in doubt, they offer a 7 day free trial, which allows you to explore the tool before you make a decision!