Intro
All is set. You've already spent hours crafting insightful but fun commentary, adjusting your audio, creating the unique logo, hosted all the episodes. And it's time to take the plunge and launch your brand-new podcast.
But how do you make sure that they're people listening in the first place?
Coming up with brilliant podcast show ideas is only the first step on your journey. What comes next is to attract listeners who will eagerly tune in to each episode, craving for more.
Whether you're a novice podcaster or a seasoned pro looking to revamp the show's image, this article can be your treasure map. We'll break down ten actionable practices that you should take to ignite your podcast's popularity and establish your brand in the hearts and minds of your target listeners.
#1. Upload All Three Episodes at Once
Uploading all three episodes at once keeps your new listeners hooked. The first episode acts as your grand introduction, where you'll lay the foundation for your podcast's theme, your background, and your passion for the subject matter. Think of it as a warm handshake, establishing a personal connection with your listeners from the get-go. Engage them with your enthusiasm, wit, or charm, and leave them eager to learn more.
As they eagerly venture into the second episode, they'll find a more in-depth exploration of your chosen topic. Unveil intriguing insights, share fascinating stories, or present thought-provoking interviews that leave listeners intrigued and hungry for knowledge.
And then the third episode is just like a culmination of all your podcasting prowess. Here, you deliver your A-game to spark listeners' curiosity so that they stick around.
The All-in-One Platform for Effective SEO
Behind every successful business is a strong SEO campaign. But with countless optimization tools and techniques out there to choose from, it can be hard to know where to start. Well, fear no more, cause I've got just the thing to help. Presenting the Ranktracker all-in-one platform for effective SEO
All of these episodes give you the confidence that your listeners don't just dip their toes but dive headfirst into your captivating content.
#2. Leverage the Power of Social Media
Social media platforms can be anyone's go-to when it comes to promoting their offers. In this case, you can go to TikTok, Instagram, or Twitter to let everyone know that a brand-new podcast show has finally launched. Consider using engaging content like short videos, images, teaser clips, quotes from interviews, and more.
Besides all those intriguing content, you also need to be consistent. Social media promotion should be more than just posting a couple of promotional snippets and then disappearing into the vast digital abyss.
Start by creating a well-thought-out content calendar, outlining a strategic posting schedule. Whether it's daily, every other day, or weekly, stick to it. Remember that consistency builds familiarity, and your listeners will come to anticipate your posts, eagerly awaiting updates about your podcast.
#3. Convert Your Podcast Audio to YouTube Videos
With more than 2 billion active users, YouTube has now become a home for online content– both video and audio. It's a highly accessible platform, allowing creators to reach vast global listeners. While your podcast may already have a loyal audio following, tapping into the immense potential of YouTube can take your brand-new show to new heights.
While some people like to listen to podcast shows on streaming platforms, others find it more convenient to listen to them on YouTube. So, You'll be picking up these people as fans or listeners, who you otherwise would have missed out on.
You might as well pay more attention to the SEO effort. Optimizing your podcast video titles, descriptions, and tags with relevant keywords, will help you increase the likelihood of your content being discovered by users searching for topics related to your podcast. In other words, this SEO strategy boosts your podcast's visibility, attracting new subscribers and boosting overall brand recognition.
#4. Use Multiple Streaming Platforms
People listen to podcasts across all different apps. And the best way to reach most of them is by using multiple streaming platforms, including event WiFi.
While there are dozens of different podcast streaming services you can submit your podcast to, here are streaming platforms that have been gaining popularity and be a go-to source for most podcast listeners:
Spotify
Apple Podcast
Google Podcasts
Podbean
Buzzsprout
Podbay
SoundCloud
You can also try Podcastle's recently launched Hosting Hub, which offers a unified platform for both podcast hosting and creation. This integrated solution allows you to efficiently host and produce your podcasts from one place.
The All-in-One Platform for Effective SEO
Behind every successful business is a strong SEO campaign. But with countless optimization tools and techniques out there to choose from, it can be hard to know where to start. Well, fear no more, cause I've got just the thing to help. Presenting the Ranktracker all-in-one platform for effective SEO
When it comes to sharing your podcast episodes on various platforms, you don't need to worry about spending extra time manually uploading them. Just create accounts on the podcast directories and aggregators of your choice, and then simply submit your RSS feed.
This clever trick ensures that your new episodes get published on every platform automatically, without you having to lift a finger for any extra work. It's a seamless way to reach broader listeners with ease
#5. Encourage Reviews by Offering Incentives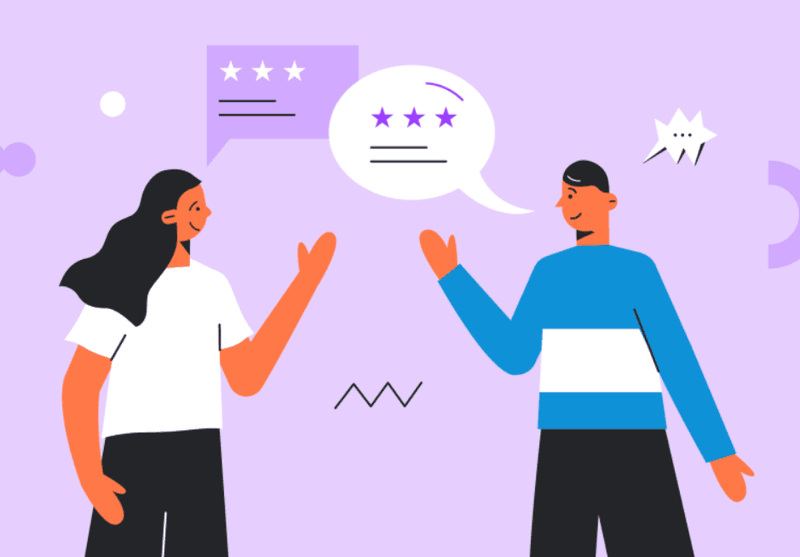 Word-of-mouth power remains an effective way to spread information, including your podcast show. And nothing boosts that more than glowing reviews from satisfied, happy listeners.
That all said, encouraging listeners to leave a positive review isn't a walk in the park. One of the most actionable ways is hosting regular giveaways or contests.
For instance, you can hold a monthly drawing, where every listener who leaves a review enters a chance to win exclusive merchandise, a signed copy of a recent popular book, or gift cards. The allure of winning a special prize motivates them to take a few minutes and write a review.
Another engaging approach is to create a "Review of the Month" segment on your podcast. At the end of each month, highlight and read out a particularly thoughtful or humorous review on one of your episodes. Publicly acknowledging your listeners' reviews not only makes them feel valued but also convinces others to also leave reviews in hopes of being featured in the spotlight.
Remember, genuine appreciation goes a long way. Always thank your listeners for their reviews and let them know how much their feedback means to you.
#6. Repurpose Podcast Content
Other than YouTube videos, you can also convert your podcast episodes and convert them into different types of content, like blog posts or even infographics. This maximizes the return on all the time and resources it takes to produce a successful podcast by boosting your podcast SEO and allowing search engines to find your content.
Not to mention that it doubles as another way to promote your podcast, as everyone has their own preferred way of consuming content. Some folks learn better by reading, others by visuals aid. There are also people who may be hard of hearing, so they need another way to learn from your great content.
Don't forget to consider mentioning your podcast show or creating short video snippets or audiograms from your podcast highlights. These captivating snippets are perfect for sharing on social media, teasing your listers with intriguing snippets that lead them back to the full episode.
#7. Feature a Guest
Featuring a guest on your podcast show might be the secret sauce that takes your content from great to extraordinary. Inviting experts, influencers, or even fellow podcasters as guests inject fresh perspectives and exciting voices into your episodes. This way, you can provide a delightful change of pace for your listeners.
You don't have to spend a fortune just to feature A-list celebrities or well-known influencers. When it comes to selecting the perfect guest, try to focus on individuals whose expertise aligns with your podcast's theme instead.
For example, if your podcast show is about remote working, invite successful remote entrepreneurs, remote work advocates, professionals who specialize in remote team management, or even remote workers themselves.
A well-chosen guest can add depth and credibility to your discussions, enriching the overall content and captivating your listeners. Even better, you can feature a guest who shares the same walk of life and experiences.
Approaching guests who are genuinely passionate about your podcast's topic can make a significant difference in the quality of the episode. Their enthusiasm will shine through, engaging your listeners and leaving a lasting impact on their minds.
Moreover, guests bring along their own following, which can introduce your podcast to a whole new group of potential fans. By all means, this cross-promotion allows both of your communities to discover and support each other, further enhancing your podcast's reach and impact.
#8. Mention Brands and Businesses
Remember the law of reciprocity? When someone does a nice thing for you, you naturally feel compelled to return the favor. Well, the same principle applies when it comes to mentioning brands and businesses on your podcast.
Acknowledging and promoting brands or businesses that align with your podcast's theme can lead to a win-win situation. When you feature a brand that you genuinely admire or have had a positive experience with, you provide valuable exposure for them. In return, they may be inclined to share your podcast episode with their listeners. That's how you get a whole new group of potential listeners.
One thing you need to bear in mind here, though, before mentioning a brand or business on your podcast, make sure it's relevant to your content and listeners. Authenticity is paramount here. So, only endorse products or services that you truly believe in and that you would recommend to your listers.
You can also try to reach out to the brands or businesses you plan to mention and let them know about your upcoming podcast episode. They may appreciate the heads-up and might even share the episode on their social media platforms or website, further amplifying your reach.
#9. Let Your Personality Shine
The reason why a podcast has a massive following is simply because it's entertaining. It all boils down to one thing: your personality. As the podcast host, you are the heart and soul of your show, and letting your unique personality shine through is what sets your content apart from the rest.
Embrace your authenticity and be true to yourself on every episode. Share your passions, quirks, and personal anecdotes that resonate with your listeners. When you let your personality shine, you create a genuine connection with your listeners, and they feel like they're part of your journey.
The All-in-One Platform for Effective SEO
Behind every successful business is a strong SEO campaign. But with countless optimization tools and techniques out there to choose from, it can be hard to know where to start. Well, fear no more, cause I've got just the thing to help. Presenting the Ranktracker all-in-one platform for effective SEO
Inject humor, wit, or enthusiasm into your discussions. A lighthearted and engaging approach will not only make your content enjoyable to listen to but also make your show unique. And those two things keep your listeners coming back for more. Remember, people tune in not only for the content but also to feel a connection with you as the host.
#10. Opt for The Paid Strategy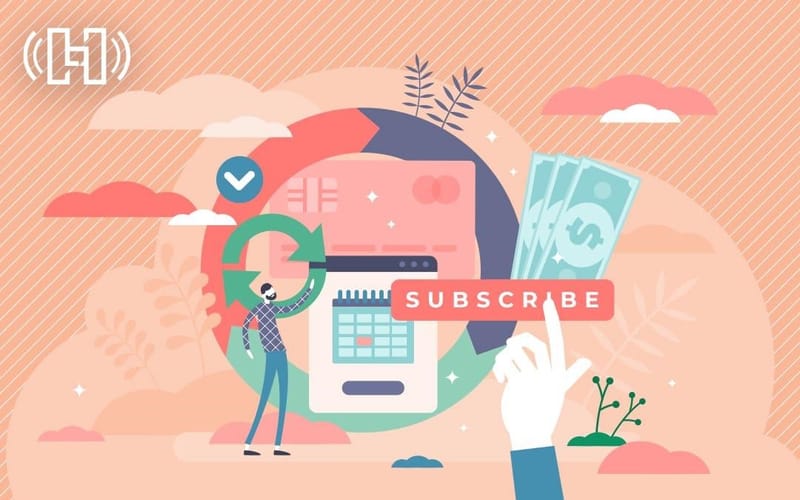 If you have an extra budget for your podcast marketing strategy, it's always better to go for paid advertising. Creating a high-quality podcast is time-consuming, and time spent organic promoting is the time where you could have been improving the quality of your show.
You can outsource your advertising efforts to professionals who specialize in podcast promotions. These experts understand the intricacies of the podcasting landscape and can design targeted campaigns to reach your ideal listener. With their expertise, you can efficiently reach a broader and more engaged listener base.
Wrapping Up
A winning podcast marketing strategy doesn't have to be complicated. But, for a complete newbie, it can be such an endless, never-ending task to do. The key to success lies in taking one step at a time, staying consistent, and remaining passionate about your podcast.
Building a solid listener base isn't a one-night job. It's a consistent effort that requires patience and dedication. Most importantly, enjoy the journey. Podcasting is a wonderful way to share your passions, knowledge, and creativity with the world. Embrace the process, learn from each episode, and continuously improve your podcast to provide the best possible experience for your listeners.