Intro
As a content writer, you have to navigate more than grammar and style guides. There are also keywords, visuals, corrections and rewrites, and competitors to keep an eye on. Not to mention the tedious related tasks like coming up with ideas every day and finding the best vocabulary for it all.
There are many awesome tools to make your busy writer's life easier, but quite a few of them are frankly too harsh on the budget. That's why we compiled this list of five alternatives to popular power tools that won't break your bank, plus three bonus tools for a little extra convenience.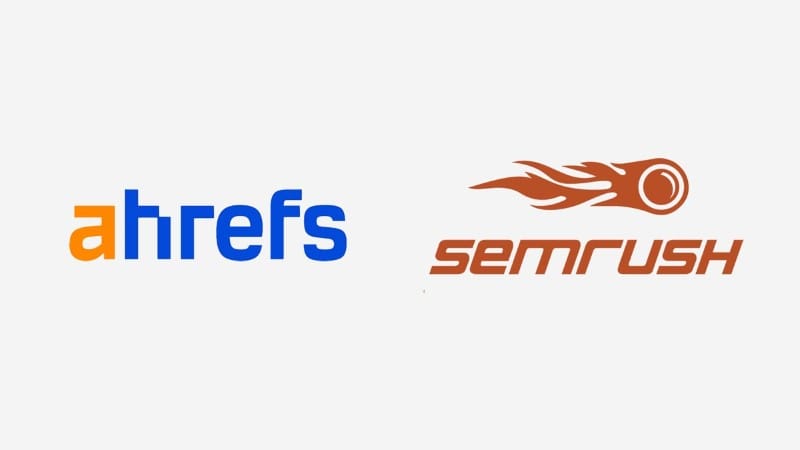 SEO processes: Ahrefs/ SEMrush
Ahrefs and SEMrush are arguably the two most well-known and most popular SEO tools out there. They're fairly similar and often compared.
SEMrush is primarily focused on SEO (especially keyword research) but it's actually a full digital marketing software suite. You can use it for competitor analysis, PPC and social media campaigns and more.
Likewise, Ahrefs is a multi-purpose SEO tool. It's best known as a backlink analyzer, but in recent years it started offering many other features like keyword research, technical audits, rank tracking etc.
The bottom line is that SEMRush and Ahrefs are now very similar in their features - and they're similarly expensive. SEMRush plans range from $119 to $499 per month.
The All-in-One Platform for Effective SEO
Behind every successful business is a strong SEO campaign. But with countless optimization tools and techniques out there to choose from, it can be hard to know where to start. Well, fear no more, cause I've got just the thing to help. Presenting the Ranktracker all-in-one platform for effective SEO
Ahrefs used to charge straightforward monthly fees between 99 and $999 (there were four plans to choose from). Since March 2022 however, they've switched to usage-based pricing with variable additional charges, which is the only option for new users.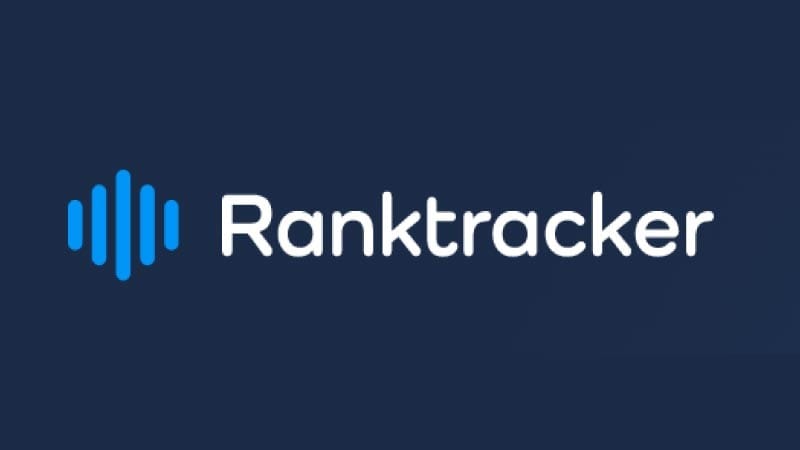 Alternative tool: Ranktracker
The more affordable option here is Ranktracker. It's an all-in-one SEO platform that lets you analyze your competition, research keywords, monitor your backlinks, audit your website, and track your ranking in the search engines.
Monthly fees range from $18 to $209 between four different plans, and new users get a 20% discount starting out. The annual plans come up to 50% cheaper than the monthly ones. Here's an overview of its features.
Ranking updates: Monitor your site's rank in Google, Yahoo, Bing, Yandex, and other search engines. You can specify whether you want global, national, or local insights. Updates are available on a daily, weekly, or monthly basis.
Keyword finder: Provide a search term and Ranktracker will give you a list of keyword ideas from their database. You can tailor your search to locations and even languages. Along with suggested keywords, you also get search volume and difficulty data.
SERP checks: Feed Ranktracker a keyword and it will tell you what search engine results it gets in more that 50 countries. This will quickly tell you whether it's possible for you to rank for it. These insights are based on combined data from Majestic and Moz.
The All-in-One Platform for Effective SEO
Behind every successful business is a strong SEO campaign. But with countless optimization tools and techniques out there to choose from, it can be hard to know where to start. Well, fear no more, cause I've got just the thing to help. Presenting the Ranktracker all-in-one platform for effective SEO
Site checklist and audit: You can get step-by-step help for achieving maximum traffic on your website, covering site settings, keywords, and more. Also, you can use Ranktracker to audit your website to see what's holding it back. The audit tool analyzes more than 100 data points and generates CSV reports.
Backlink checking and monitoring: Give Ranktracker any URL and it will show you its current URL rating, domain rating, all the linking pages, the total backlink count, its dofollow/nofollow ratio, and more. Use these insights to get a leg up on your competitors. Furthermore, you can set up automated monitoring for every backlink for any domain. Keep an eye on your own dofollow/nofollow, URL rating, domain rating, backlinks won/lost, spam score etc.
Best of all, you can request reports for any or all of these insights. Ranktracker reports are customizable. They can cover daily, weekly, or monthly data, and you can choose which factors to report on and in what order. You can download them for yourself or email to coworkers from your dashboard.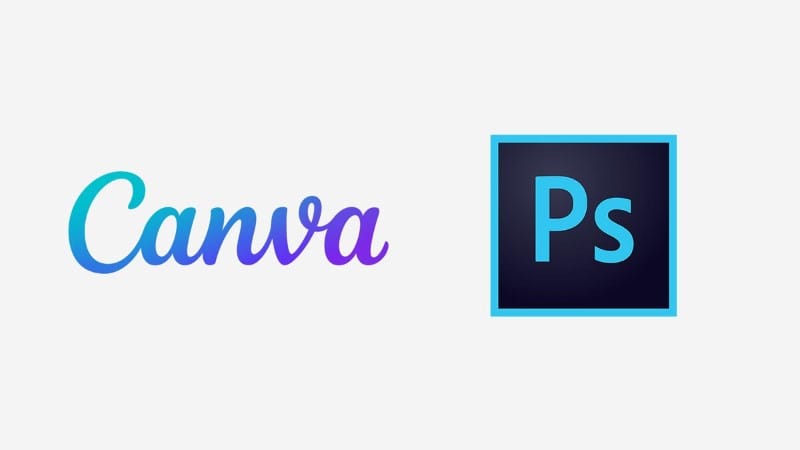 Visual Content: Adobe Photoshop and Canva
For those writers who have to also deal with visuals, Canva and Photoshop are probably the most common recommendations. Both of these programs are great at what they do.
Canva is a graphic design tool available on Windows, Android, Mac, and Web. It lets you create logos, posters, presentations, ad templates for social media, and other visual content. Canva is beginner-friendly, has free templates, and a web app, so it doesn't consume your storage.
The problem is that it doesn't have either layering or masking options, so if you mess up the image, it's a hassle to fix. Moreover, using Canva requires an internet connection.
To top it off, there's one freemium plan (your options are limited) and two paid ones: Canva Pro at $12.99 per month (or $119.99 annually) and Canva Enterprise at $30 per month, per user. If you want Enterprise, you have to contact the sales team to sign you up.
On the other hand, Adobe Photoshop is professional photo editing software. You can create many different types of media and save them in many formats. There's a wide selection of tools and templates, you get high-quality files, and they're compatible with practically any platform.
The big downsides of Photoshop are that it eats up a lot of resources (around 2 GB RAM) and that you can't purchase it for a lifetime. There are only monthly and yearly subscriptions for each of the two plans: Single App and Photography.
The Single App plan is priced at $20.99 per month or $239.88 per year. The Photography plan has two sub-plans, depending on how much memory you want. For 20 GB you need to pay $9.99 monthly or $119.88 annually. For the price of $19.99 per month or $239.88 per year, you get 1 TB.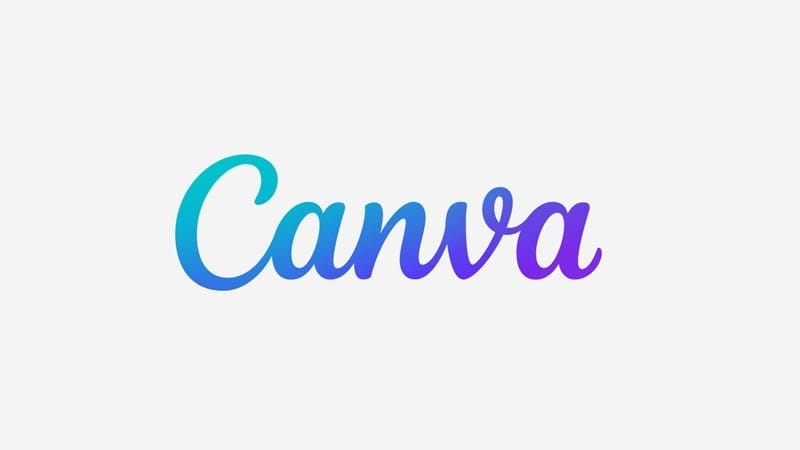 Alternative tool: Shared Canva
Canva and Photoshop are just too good to be replaced by anything free, but there's a way to reduce the impact on your wallet. Get a shared Canva plan. Specifically, Canva Pro accommodates up to five user accounts on the same subscription. Gather some friends, split the cost, and each of you gets a fairly robust tool for basic article visuals at just a fraction of the price.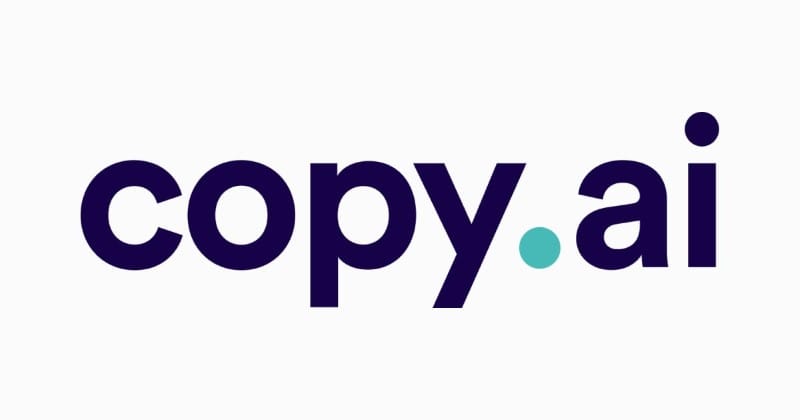 Reworks: Copy.ai
CopyAI is great for when you need to produce a text quickly. Just like the name hints, it's an AI content generator. You can use it to create content from scratch or to rewrite existing pieces. CopyAI is good for producing sales copy, blog posts, social media content, digital ad copy, e-commerce and sales copy, and website copy.
The way it works is fairly simple. First, you specify what kind of content you're looking to create (e.g. an email, a blog post, etc). Then you provide the AI with some context (the copy you want to rewrite or the main points you want to build up from scratch). Next, you choose the tone you'd like your text to have, and then sit back as the generator comes up with a few choices.
You read through what CopyAI returned and choose the result that's best suited to your project. Run it through the editor to rewrite weak paragraphs and polish the whole. Copy, paste, and publish.
There's a free trial, free plan, and Pro plan. The differences between the plans are in credits and projects (they're both unlimited for Pro users), access to new features, and the availability of support. The Pro plan can come with a monthly or yearly subscription. The monthly fee is $49 and the annual charge is $420.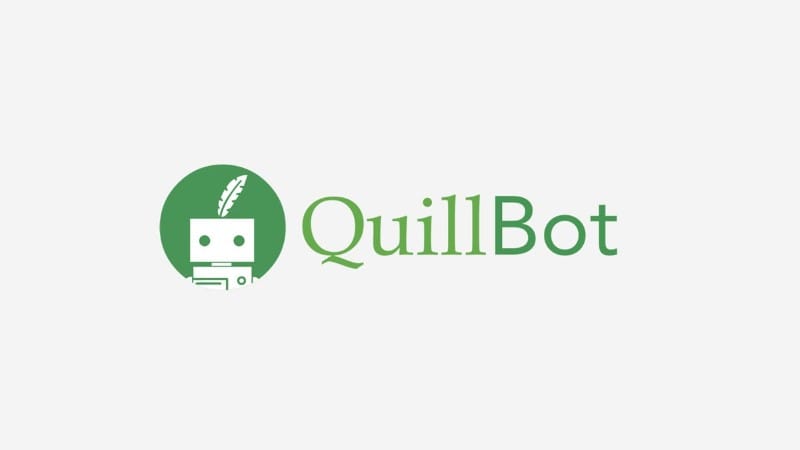 Alternative tool: QuillBot
QuillBot is a specialized paraphrasing tool. It rewrites the text you feed it in seven different ways. Two of those are available at no charge, and the other five are limited to Premium users.
The two modes available for free are the Standard and Fluency rewrites. Premium users can also choose from the Formal, Simple, Creative, Expand, and Shorten functions.
In addition to the staple paraphraser, QuillBot features a thesaurus, grammar checker, and summarizing tool. It also integrates into Microsoft Word and Google Chrome. The plagiarism checker is available to premium users only, and scans up to 20 pages per month.
The upgraded QuillBot comes in three plans: Monthly, Semi-Annual, and Annual. The monthly fee is $9.95, and the Semi-Annual is $6.66 billed every six month. The Annual plan costs $49.95 per year (that's $4.17 per month).
Each plan comes with a money-back guarantee within three days of purchase, and you can also pause your subscription.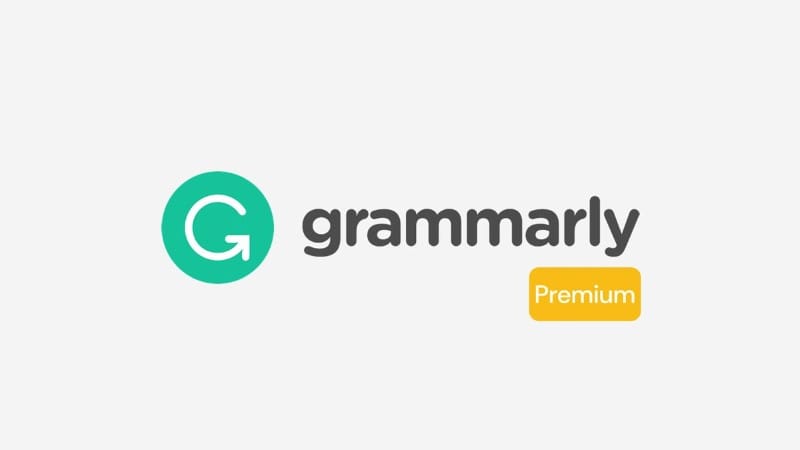 Style and more: Grammarly Pro
The Grammarly Writing Assistant is an AI-powered tool that deals with grammar errors, style mistakes, plagiarism detection, and more. It can also help improve your essay writing, detect and fix the tone of your texts, adjust the tone of your writing to a specified brand image, and provide various analytics.
Grammarly is available in more than a dozen contexts: for your desktop, Windows, Mac, on four different browsers as well as in the form of a browser extension. You can add it to your MS Office and Google Docs, download it onto your iPad and iPhone, and there's even a Grammarly keyboard.
As far as pricing goes, there are the Premium, Business, and Enterprise plans. Premium is meant for individuals who need more than what the free tool provides. It offers far more advanced writing help as well as plagiarism detection.
Business is meant for teams of 3 to 149 people. It includes everything the Premium plan does, plus some business-oriented features like analytics, branding, SAML SSO, and more. Business users also get priority support.
Grammarly Enterprise includes everything in the Business plan, plus better support, bulk user management, and advanced security. It's tailored to the needs of larger organizations.
In addition, there's Grammarly for Education, which is a branch of its own. GfE is meant specifically for educational institutions and offers three plans: Standard Individual, Group, and Institution-Wide.
You have to contact Grammarly's sales team for specific pricing information on any of these plans.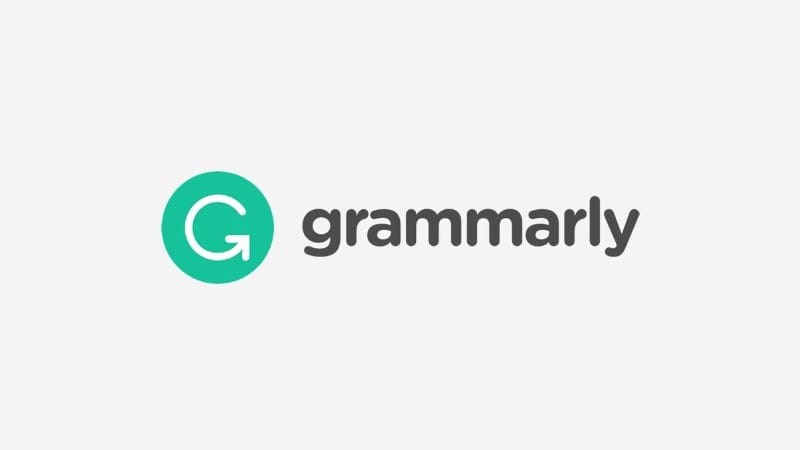 Alternative tool: Grammarly Free
All the various Grammarly plans might not be worth the hassle for those writers who just want general help in catching errors. The free functionalities do that just fine. Grammarly Free checks your spelling, grammar, and punctuation.
In addition, the Docs extension will alert you to other errors, e.g. wordy sentences. Even if the suggestions are behind a paywall, the problematic text is still highlighted. From there, you can just correct it on your own.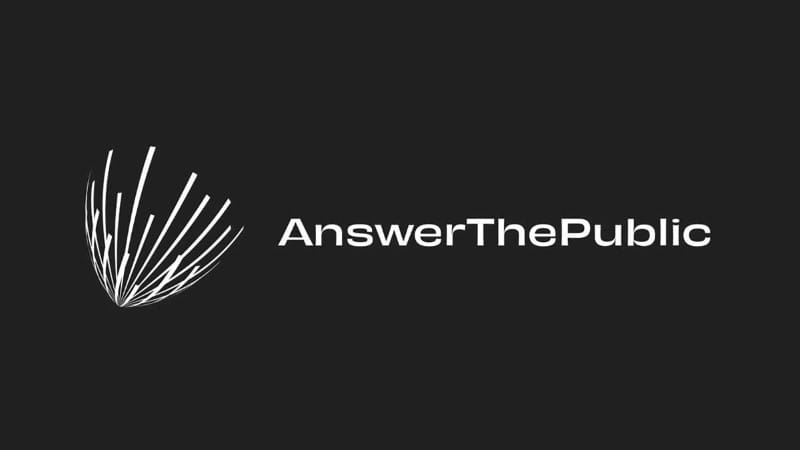 Brainstorming: AnswerThePublic
In a manner of speaking, AnswerThePublic is an idea generator. What it actually does is "eavesdrop" on the autocomplete data from search engines. You feed it a word or two, it runs through all the various queries around them, and returns all the phrases and questions it thinks might be useful to you.
You can do a few searches for free but their number depends on AnswerThePublic's traffic at the time. Because of that, you practically have to consider the paid plans right away. There are three: the Monthly, Annual, and Expert plan.
The Monthly costs you $99/month. The Annual is paid $948 upfront: that comes to $79/month but it's billed all at once. Finally, the Expert plan is priced at $199/month. None of these prices include VAT and they're subject to the prevailing rate.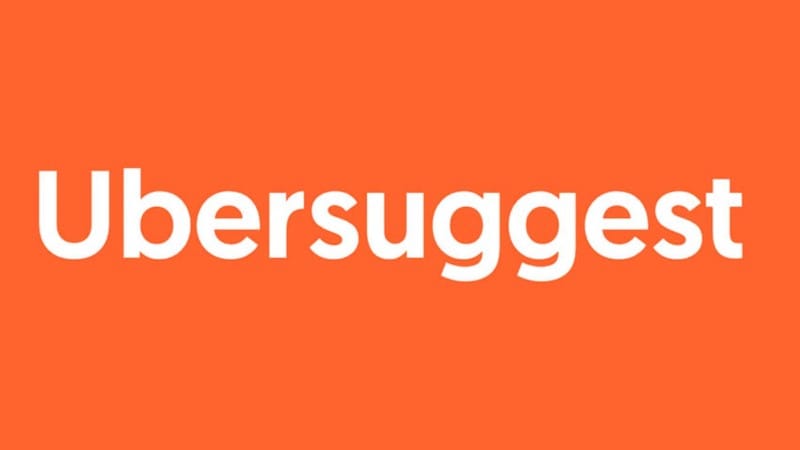 Alternative tool: Ubersuggest
Ubersuggest by Neil Patel Digital, LLC is an internet marketing tool. Its primary focus is keyword research, but you can also use it for website audits, backlink monitoring, ranking checks, and even profiling your competitors.
All that is to say, Ubersuggest gives you access to a ton of data that you can use to generate ideas for blog topics and content strategy in general.
There are three plans available: Individual, Business, and Enterprise/ Agency. Each has a monthly or lifetime payment option. The monthly fees range from $12 to $40, and the lifetime payments are from $120 to $400.
Each of the three plans offers a specific number of reports per day, projects, tracked keywords, and pages crawled per site audit, and each allows a set number of searches in the Ubersuggest Chrome extension.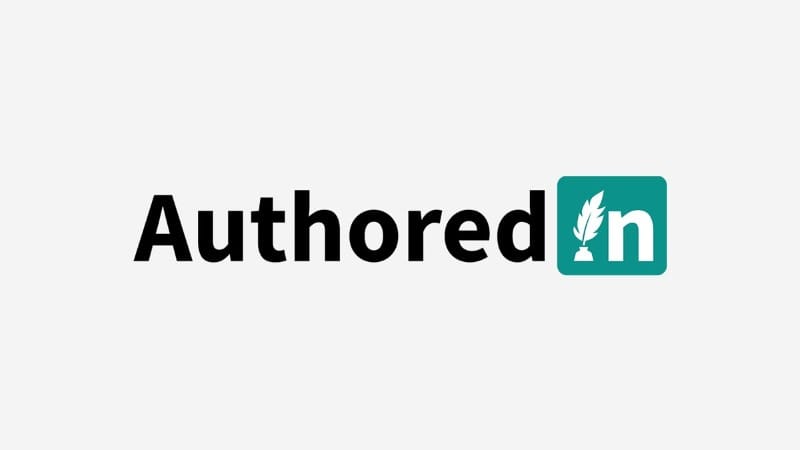 Bonus tool: AuthoredIn
Here's a sweet bonus for all of you who focus on social media marketing. AuthoredIn is a specialized tool, developed for LinkedIn posts. Its purpose is to help you organically grow your presence as a creator.
The way it works is it enables you to optimize your posts for the best Linkedin audience experience. It takes advantage of formatting and headlines to make people click "Read More" on your content and increase the number of readers who stick around for the entire post. These are the main features of AuthoredIn:
Feed preview: You can see in advance how your post will look in other people's feeds. It shows you where exactly the "Read More" will be placed so that you can make the most of the first few lines of your content. The feed preview works for text, image, carousel, and video posts, and is optimized for different devices.
Post formatting lets you stylize your content for maximum readability. You can keep track of your character count, italicize or bold your keywords, use emojis, and make the most of your numbered and bullet lists.
Drafts and templates let you store ideas and prepare posts in advance. They're autosaved and searchable. You can also pin the most interesting or important ones for even easier access.
Hashtag insights make it easier to expand your reach. AuthoredIn lets you see the number of followers for each hashtag so that you can choose the best ones for your content. This is especially useful for the hashtags you included in your profile - see how much of an audience they have and optimize for maximum visibility.
AuthoredIn is currently free. It's in public beta testing at the moment. The free deal is on while the beta lasts, so hurry up and get it now if you're interested.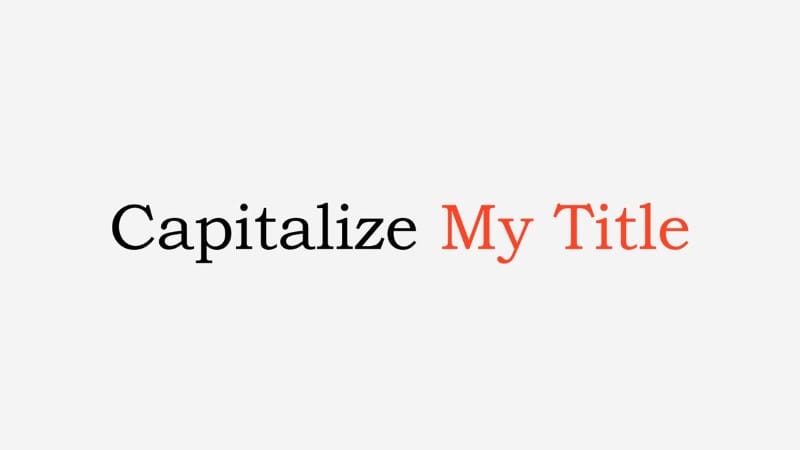 Bonus tool: Capitalize My Title
Capitalize My Title is exactly what it says on the tin: a tool for capitalizing your title text. It will automatically convert any text you feed it to make it conform to the capitalization rules of specific style guides and specific case formats. From there, you just copy-paste it into your document.
There are nine rulesets you can apply:
APA Style Guide
Chicago Manual of Style
Associated Press Stylebook (AP)
MLA Handbook
Bluebook (BB)
AMA Manual of Style
NY Times guidelines
Wikipedia's capitalization rules
Email proper capitalization
For each ruleset, you can choose from the following seven case formats:
Title case
Sentence case
Uppercase
Lowercase
First letter
Alt case
Toggle case
In addition, Capitalize My Title has the "straight quotes" feature which lets you disable the automatic curly quotes that are the good typography standard. Enable it if you need to replace your curly quote marks with the ambidextrous straight quote characters.
Finally, the tool displays a word count, character count, and Headline Score (or Email Subject Score if you're using email capitalization). That way you can see how strong your title is and optimize it on the spot. Best of all, it's completely free.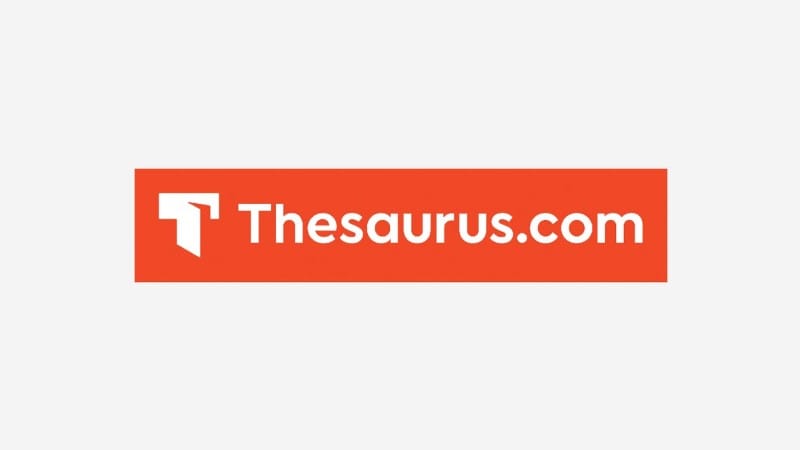 Bonus tool: Thesaurus
Another tool that gives you exactly what it says on the packaging, Thesaurus.com is possibly the most popular synonym finder out there. Feed it any word or phrase and get a list of creative alternatives, organized by similarity and closeness of meaning.
The most searched words are displayed on the homepage to save you a few seconds. If you prefer the long way (or just have a ton of spare time on your hands), you can browse the alphabetical directory. There are also grammar and writing tips, and helpful resources on topics such as punctuation, plagiarism, and more.
For a splash of fun, Thesaurus offers a Word of the Day definition, Synonym of the Day micro-quiz, and a Daily Crossword Puzzle. Everything is 100% free.
The All-in-One Platform for Effective SEO
Behind every successful business is a strong SEO campaign. But with countless optimization tools and techniques out there to choose from, it can be hard to know where to start. Well, fear no more, cause I've got just the thing to help. Presenting the Ranktracker all-in-one platform for effective SEO
Thesaurus is a sister website to Dictionary.com and the homepage of each displays the other as a tab at the top.
Dictionary displays the Daily Crossword Puzzle and Word of the Day too, but it also offers its own unique set of games, puzzles, activities, and resources. The twin-site setup provides an all-in-one toolset for all your vocabulary needs.
In summary, your writer's toolbox doesn't have to cost you a fortune. For each overpriced piece of professional software out there, you can find a more affordable or even free alternative.
We hope you find this list a good starting point. Even the tools with slightly limited features do their jobs just fine, and many complement each other's functionalities. It comes down to a few smart choices.