Intro
Online business is all about getting visitors to your site and converting them into final consumers. However, the process is not as easy as it sounds. New websites are emerging with each passing day, thus increasing competition. These website owners wish to divert maximum visitors to their site. More visitors increase the probability of more conversions, which ultimately increases revenue for the business.
When several websites are present, how do only a few get the most traffic? Or, you must be wondering about ways to get significant traffic to your specific site. Unfortunately, many of us are unaware of the proven tactics to achieve this goal. Let us find out these strategies and see how they can help in bringing more visitors:
Perform In-Depth Keyword Research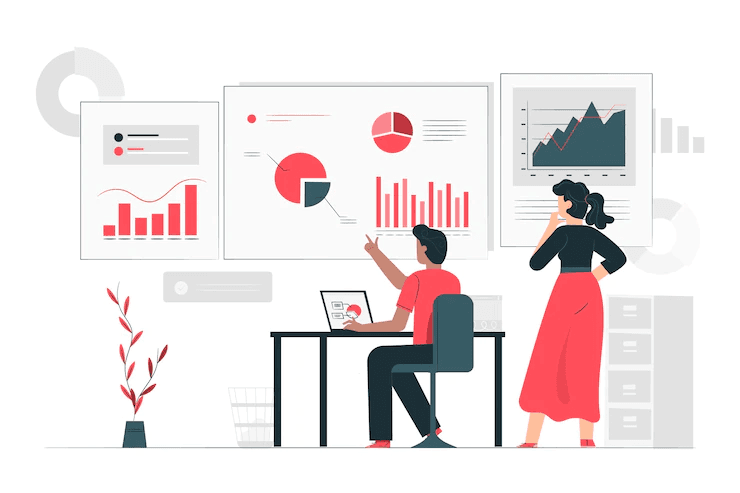 Keywords are the terms that potential customers use to search about your business. If you use these words correctly in your content, you can get a good SEO rank. Thus, the chances of getting more traffic will increase.
You can find the ideal keywords by visiting the Google Ads platform. Within this, select the Keyword Planner Tool from the tools section. Type a keyword relevant to your business, and get hundreds of ideas.
The data will display search volume, competition, and CPC (cost per click).
Search volume shows how many times the users use this keyword in their searches.
Competition determines the number of people competing for the same keyword.
CPC is the price that search engines take for advertising your brand on their platform. If the audience clicks on the ad, you must pay the cost per click. These ads are shown as per the keyword. Thus, every keyword has a different CPC.
Now, try to opt for keywords high in volume and low in competition. Likewise, never go for a low CPC if it has high competition. Low competitive keywords are high in price, but they are ideal for positive results.
Use Smart Link Building Techniques
Link building refers to the method of getting a link from other sites. Search engines also consider the number of links your site is getting. But these links should be from high-quality and credible sites. If you acquire several links from high-authoritative sites, you will likely get a better SEO ranking.
You can use various techniques to get these quality links, such as:
Guest Blogging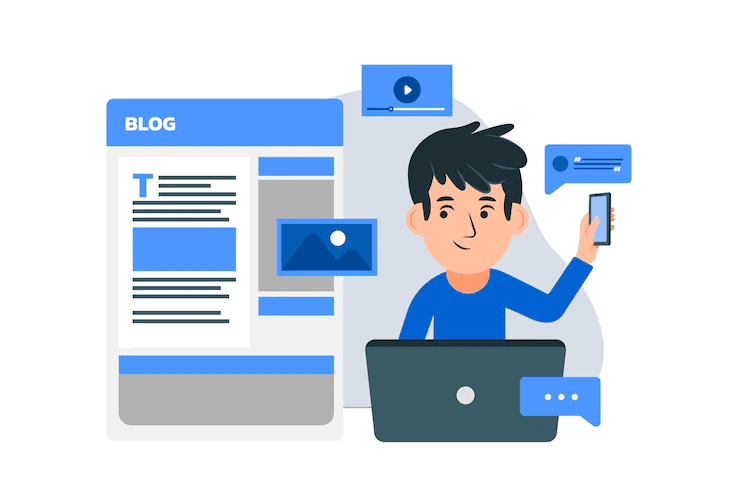 The All-in-One Platform for Effective SEO
Behind every successful business is a strong SEO campaign. But with countless optimization tools and techniques out there to choose from, it can be hard to know where to start. Well, fear no more, cause I've got just the thing to help. Presenting the Ranktracker all-in-one platform for effective SEO
Here you post an article on the other site as a guest. But, make sure to search for the sites that accept blog posts from others. Additionally, these sites should be relevant to your business. Since you will be inserting your link in the blog post, it will only be helpful if the target audience opens it.
Social Media Campaigns
Create new and exciting campaigns on social media. In this way, you can build engagement and create brand awareness. When people share your content, you are likely to spread your link automatically.
Spy Your Competitor
If competitors are getting the most traffic, see where they get the links. If they use the guest post tactic, contact the same sites for guest posting. Likewise, if they get links from sites that don't accept posts, they might be networking well. You can expand your network too by staying in touch with them.
But, how will you check the competitor's link? Thankfully, we have the backlink checker for it. Use these tools to see what your competitors are up to.
Create New and Update Old Content
Another way of bringing more traffic is by creating new content. Or you can update the former one. But, make sure to focus on changing the following things:
Replace old stats with the latest. Since Google likes the current news and trends, it won't rank your outdated content.
Add keywords and links that were missing in the old content.
Change the publishing date.
Additionally, you can diversify the content in multiple ways. All you need is to find the content that ranks well. Try using Google Search Console to see the high-ranking pages. If it's a blog post, you can convert it into a YouTube video or vice versa. In this way, you can use a single content in multiple forms and reap maximum benefits.
Instead of updating, you might need to delete a few things for republishing your content. These include discontinued products, old job offerings, former employee profiles, etc.
Producing New Content
Ideally, a combination of old and new content reaps positive results. When creating fresh content, make sure to follow the below tips:
Consider the target audience. Who they are, what their problem is, and what do they want?
Think about how your content can resolve their issue.
Perform extensive research.
Write highly informative and reader-friendly content.
Add keywords in a way that they look natural.
Use pointers, subheadings, and stats to gain attention.
Use the Power of Visuals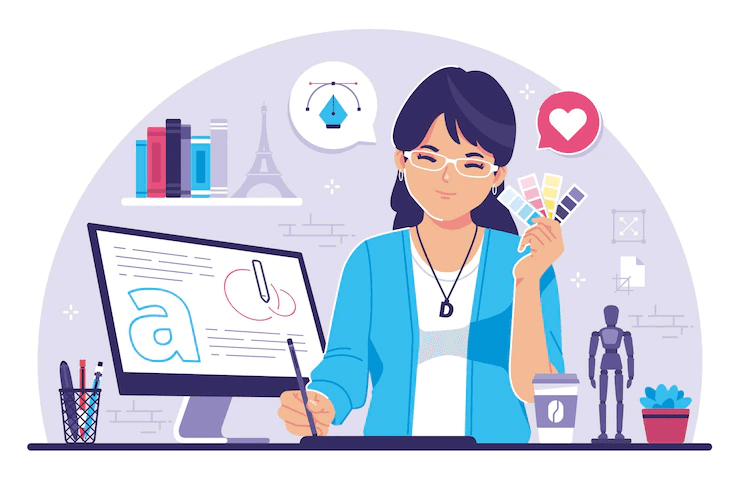 Do you know how one viral video drives massive traffic? This is the power of visuals, which content alone can never do. People don't like reading long pieces of content. They love to interact through videos, images, and infographics.
Thankfully, getting access to all these forms of visuals is easier than ever. Stock photos are just a click away. Likewise, video-editing tools like Canva, Typito, Headliner, and Quik by Go Pro are available for free.
Tips for Adding Visuals
Though the benefits of visuals are undeniable, some tips are essential to consider. These include:
Never ignore image SEO. Submit an image sitemap that tells the search engine about all the URLs and image descriptions. Besides this, write Alt text, which is a short description of the image. Also, include a keyword in this text. Go through the image size guideline to opt for a perfect size.
Try to choose images that add value to your content. These images help in understanding complex ideas. You can use flowcharts, pie charts, and bar graphs to deliver your idea.
Evoke emotions and add a human touch through images. It will help in building a strong emotional connection with the brand. Thus, users will stay connected for a long and share your content with others.
Never forget to share the images, videos, and other visuals on social media.
Optimize Content for Voice Searches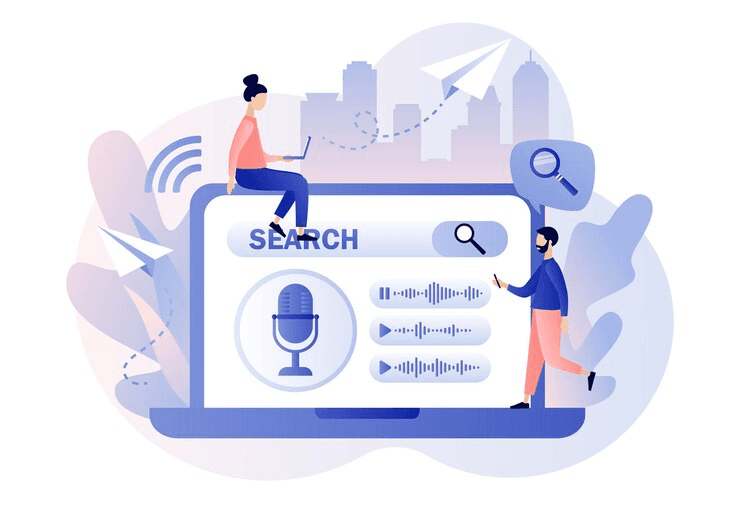 Today, we can notice everyone embracing the voice search option. Undeniably, it is the future of searching. If you start optimizing the content for voice searches, you will reap its benefits in the future.
The All-in-One Platform for Effective SEO
Behind every successful business is a strong SEO campaign. But with countless optimization tools and techniques out there to choose from, it can be hard to know where to start. Well, fear no more, cause I've got just the thing to help. Presenting the Ranktracker all-in-one platform for effective SEO
However, remember that voice search optimization targets long-tail keywords, which is not the case in text content. Besides this, you need to ensure that your content is in a conversational tone that answers all the voice queries.
And, don't forget to optimize the content for mobile searches. Most people use smartphones for voice searches.
Wrapping It Up
Overall, increasing website visitors is possible with just a few tips. Selecting the right keywords, link building, and updating old content are a few useful techniques. Besides this, adding visuals and voice search optimization is also helpful.
But, a random selection of some steps can never give you the desired outcomes. Try to create a comprehensive strategy and work on it with consistency.
By investing time in researching, having a reasonable SEO budget, and staying aware of the latest SEO trends, boosting website traffic will no longer be difficult.