Intro
It's a common misconception that taking advantage of your marketing efforts is easy when you have a million-dollar budget. You may not believe this, but there are a lot of ways to succeed in digital marketing even on a tight budget. And SEO is a good place to start.
Why SEO? There are some reasons why small business SEO is an effective way to grow your brand . First, in the US, at least 70% of online experiences begin with a Google search. The total number of Google users in the USA is 246 million (SEMrush). So, there are 182 million people in search that you can reach. Second, the average CTR of pages listed on the top SERP is 32% (Intergrowth Marketing). At the same time, Google Ads have an average CTR of 3% (Smart Insights), Facebook Ads' CTR is
0.89% (Wordstream's benchmarks), and YouTube Ads' CTR is 0.6% (AdStage report). Moreover, 66% of Interest users perform online research before buying some product or service (Intergrowth Marketing).
And here are 7 small business SEO tips. They will help to rank higher on Google search, drive traffic to your website and generate new leads without breaking the bank.
1. Conduct an SEO audit and create your small business SEO strategy
It's important to avoid experiments and instinct-driven decisions when you craft a small business SEO strategy on a tight budget. First, it takes a lot of time and resources that small businesses rarely have. Second, the instinct-driven approach is closely connected with costly mistakes. That's why the one thing you should do at first is to conduct an SEO audit. Only data can tell you about what your audience is searching for, how your website performs on the search, and how to improve your ranking.
There are numerous free SEO tools available online. Although their functionality is limited, they can give you valuable insights to include in your small business SEO strategy.
Ahrefs. Despite the fact that Ahrefs is mainly known as a paid tool, it offers free SEO options too. SERP checker, keyword generator, and website authority checker are among them.
Ubersuggest. It's another free tool created to take advantage of small business SEO. Ubersuggest focuses on finding new keywords to rank for, and therefore to drive more traffic to your site.
MozBar Chrome extension. It's a free Chrome extension that makes it easy to identify your domain authority and spam score. What is more, it helps to generate new backlinks.
Ranktracker SERP Simulator. Small business SEO experts can find how the web page is looking on the SERP using this tool. It gives extra ideas on how to optimize URL, meta description, and title tag to increase the click-through rate.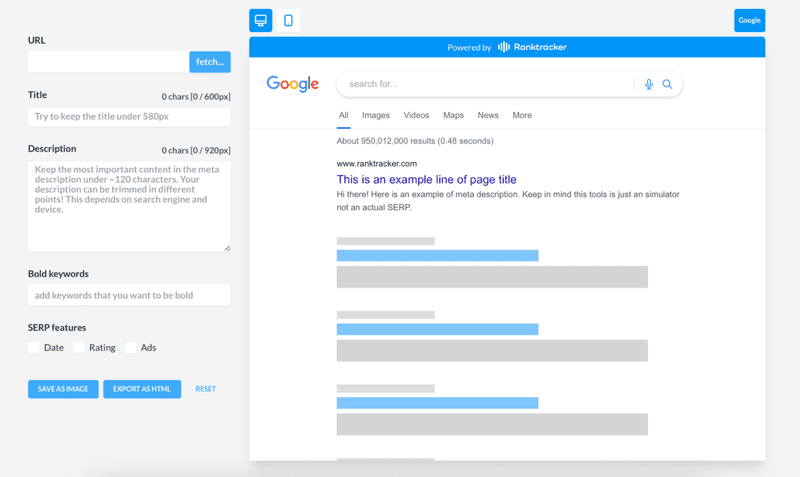 Use all the information taken from the tools above to craft your perfect small business SEO strategy.
2. Conduct a keyword research
Whether you have many years of SEO experience or not, you need to conduct keyword research. It's a crucial step to benefit from your small business SEO strategy. Fortunately, it doesn't require specific marketing skills. But remember to look for specific keywords, not for random ones with a high search volume.
The All-in-One Platform for Effective SEO
Behind every successful business is a strong SEO campaign. But with countless optimization tools and techniques out there to choose from, it can be hard to know where to start. Well, fear no more, cause I've got just the thing to help. Presenting the Ranktracker all-in-one platform for effective SEO
First, make a list of relevant keywords that your target audience is searching for. Then exclude terms and phrases with a low search volume from this list. There are no specific recommendations for the keyword's search volume value. But, it must have at least 800-1000 searches per month. And finally, select only low-competition keywords in order to appear at the top of the SERP as fast as possible.
Once you know the target keywords for your small business SEO strategy you can go further to on-page SEO optimization.
3. Optimize on-page SEO
In short, on-page SEO optimization is including your target keywords throughout the website's pages. So, you can consider it as the easiest part of your small business SEO. Specific areas where you should add your keywords are on-page content, title, each paragraph's headings and URL. Every 50 – 150 words on a page should contain your primary keyword.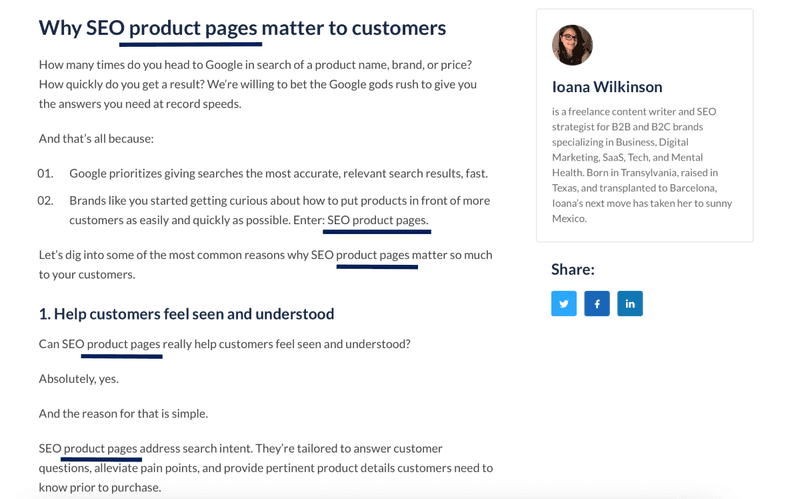 But ensure your sentences look natural. Don't stuff every page with keywords, otherwise, your website will get banned by Google.
4. Image optimization
Images are a vital part of small business SEO. And it's not surprising that you should optimize them too. The main problem that you can face with image optimization is the lack of resources to produce high-quality images. Despite the fact that Google claims that using stock photos doesn't harm your ranking, unique content improves user experience, and helps to gain the audience's trust and loyalty. Fortunately, there are some useful tips that can help you create quality visuals within your small business SEO strategy.
Create collages. It's probably the best way to create unique images for $0. Just grab some stock photos and turn them into a single piece of content. Use different layouts and graphics, like illustrations, clipart, and patterns to make the most of collages. Do you promote a musical instruments shop? Add this microphone clipart to your collage. Maybe you have a flower shop? Then you will definitely like this plant clipart.
Use infographics and diagrams. Using infographics and diagrams is one of the most popular ways to present information. In fact, infographics are the second most popular visual type after photography (Venngage). And it's simple enough to create them using design tools, like Canva, Piktochart, or Visme.
Add a screenshot, where appropriate. I don't recommend you to use them in every blog post, but sometimes screenshots might be a great fit. If you literally have no time and need a little extra help, just take a screenshot of relevant content. But don't forget to add some stickers, fonts, or clipart to your image to make it look original. For example, use arrows and lines illustrations for screenshots with tables, or this phone clipart for contact form screenshots.
Take advantage of image creators. Say goodbye to AI image generator that create non-realistic images. So-called image creators are becoming more and more popular in the last few years. They often represent a dashboard with built-in stock photos, illustrations, and clipart images with transparent backgrounds. So you can create your own images from these PNGs like building a lego set. If you want to create a man cooking some pasta, you should take a photo of a man, kitchen, and pasta, and combine them into a single picture.
5. Accept guest posts on your blog
If you have no money to pay for creating content for your blog, it may be a good idea to call for guest bloggers. It's a mutually-beneficial partnership, since a writer will get recognition and backlinks, and you'll get helpful content for your potential customers and an extra page for your keywords. When choosing a guest writer for your site, you should note that you should have guest posting guidelines.
Usually, websites that accept guest posts get hundreds of inquiries every day. Checking every single request can take hours. But once you create and publish guest posting guidelines, you can save your time for strategic tasks. The guest posting guidelines page simply contains your expectations for posts and doesn't require much effort to create it. It will result in fewer emails from guest writers, but all of them will be relevant and set your small business SEO up for success.
6. Build an internal linking structure
When other websites link to your site, it's considered backlinking. Backlinks help your website rank higher on Google and drive more traffic to your website (if they come from relevant and authority sites, for sure). But getting quality backlinks costs a lot. That is why small business SEO should start with a more affordable way to get links. And that's internal linking. Internal linking is the process of placing a link from one page on your site to another.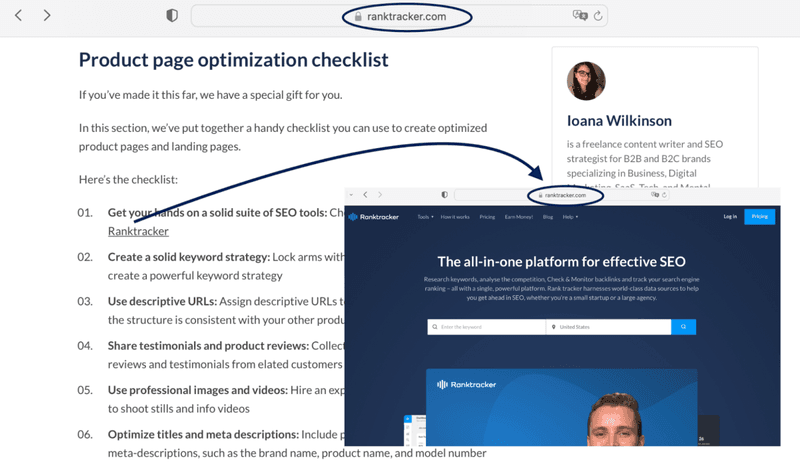 The All-in-One Platform for Effective SEO
Behind every successful business is a strong SEO campaign. But with countless optimization tools and techniques out there to choose from, it can be hard to know where to start. Well, fear no more, cause I've got just the thing to help. Presenting the Ranktracker all-in-one platform for effective SEO
Giving search engines an opportunity to find and rank your pages faster is probably the most compelling reason to utilize an internal linking structure. Plus, it may also impact your website navigation by providing users with an enjoyable online experience. Taking care of your customers affects your small business SEO indirectly, but positively!
7. Be patient
One of the toughest things in working with small business SEO is to simply be patient. SEO is a cumulative marketing process. It can be extremely stressful to put in time and effort, and not get results right away. Monitor statistics week by week, but don't expect fast results. In fact, small business SEO can take weeks or even months to rank your website in the top 10 on SERP.
One more piece of advice here is to improve your mental flexibility. The rules of the SEO game are constantly changing – what works today, might not work tomorrow. Let's take Google's helpful content update in August 2022, which results in traffic dropping of even the most authoritative websites. A marketer who is flexible can easily change SEO strategy to navigate unanticipated obstacles.
So, keep planning and implementing your current small business SEO strategy, but don't forget to stay up to date on the latest marketing changes.
Final takeaways
If you want to set up an online presence for your small business, SEO is a good starting point. It's relatively easy to implement and doesn't require many investments. Moreover, with a lot of free SEO tools today, it's easy to track your search engine performance at no cost. But don't forget about patience. Being patient is crucial for reaching your small business SEO goals and avoiding burnout in this way.