Intro
Do you dream of building a profitable business that could potentially earn you millions of dollars?
Well, you're in luck because, in this blog post, we are going to share with you 8 million-dollar business ideas that have the potential to do just that in 2023.
These ideas are not your typical run-of-the-mill businesses, but rather unique and lucrative opportunities that can help you turn your entrepreneurial dreams into reality.
Whether you're an experienced business owner or just starting out, these ideas offer something for everyone.
So, if you're ready to explore some exciting and potentially lucrative business ventures, keep reading.
By the end of this post, you'll have all the inspiration and information you need to start building your own million-dollar business.
What Are The Best Million-dollar Business Ideas?
Here are 8 specific business ideas that have the potential to help you achieve financial freedom and build a million-dollar empire.
The All-in-One Platform for Effective SEO
Behind every successful business is a strong SEO campaign. But with countless optimization tools and techniques out there to choose from, it can be hard to know where to start. Well, fear no more, cause I've got just the thing to help. Presenting the Ranktracker all-in-one platform for effective SEO
So, let's dive in and explore your options.
1. Create Online Courses
Creating online courses is a fantastic way to generate financial gain and create passive income streams.
Best of all, you can get started with little to no upfront costs. That's right, creating online courses can be an incredibly small investment of time and money, especially if you already have the skills and expertise to teach a particular subject.
One notable example is the flagship blogging course** 'Blog Growth Engine' **launched by multi-millionaire blogger Adam Enfroy in 2021, which has successfully attracted more than 2,000 students, and this number is expected to continue growing in the near future.

Alternatively, you can create a free course as a lead magnet to attract potential customers and promote other products or services you offer.
One of the best things about creating online courses is that they can be as small or as extensive as you want. You can create a short course on a specific topic or a more comprehensive program that covers several related subjects.
The All-in-One Platform for Effective SEO
Behind every successful business is a strong SEO campaign. But with countless optimization tools and techniques out there to choose from, it can be hard to know where to start. Well, fear no more, cause I've got just the thing to help. Presenting the Ranktracker all-in-one platform for effective SEO
Whatever your approach, creating online courses can be a lucrative way to share your knowledge, help others, and generate passive income.
2. Start A Digital Marketing Business Agency
Starting a digital marketing agency can be a lucrative business venture for those with a passion for online marketing. This type of agency can offer services such as online advertising, social media management, search engine optimization (SEO), content creation, analytics, and reporting.
By specializing in a certain area or offering a comprehensive package, you can attract clients looking to improve their online presence and generate leads.
With the ever-increasing demand for online marketing services, starting a digital marketing agency could be a smart business move that allows you to help businesses grow while building a successful career for yourself.
Case Study:
At 16, Joseph Reth started RethDigital, a creative digital agency that combines disruptive storytelling and applied artificial intelligence for brands on modern media platforms like TikTok, Instagram, and Twitter.
In 2020, the agency generated $372,220 in annual recurring revenue, and in July 2021, it crossed $90,000 in monthly recurring contracts at a $1.1 million annual run rate.
RethDigital works with major names like HBO, Comedy Central, Target, Whole Foods, and National Geographic on innovative marketing strategies, and differentiates itself with a focus on transparency and company culture.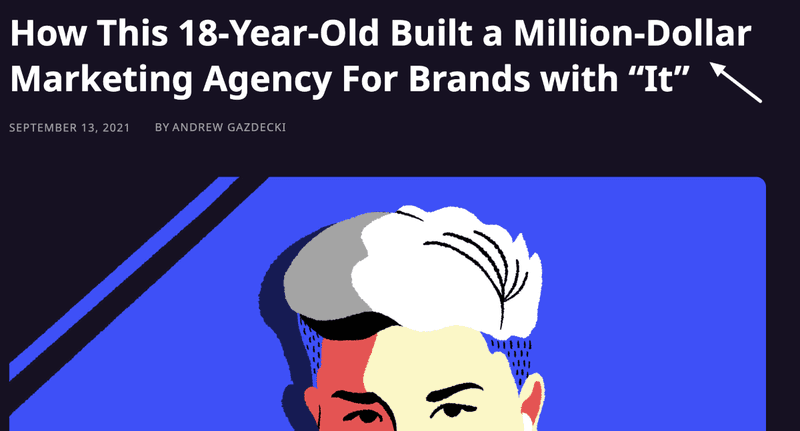 3. FBA Amazon
If you're ready to take your e-commerce game to the next level, then you'll want to know about FBA Amazon, a service that lets you sell your products on the world's biggest online marketplace.
With FBA, you can forget about the headaches of storing, shipping, and handling, and let Amazon take care of it all.
And the best part? You get to focus on what you love most: finding and selling amazing products that people can't get enough of.
So, whether you're just starting out or looking to expand your existing business, FBA is an excellent way to make the most of Amazon's global reach and take your profits to the next level. Get ready to experience the joy of selling on Amazon without the hassle - FBA has got your back.
Case study:
Seth, CEO, and co-founder of Just One Dime, started selling on Amazon in 2014 to work himself and his family out of $24,000 in debt. He launched several products, including a cremation urn necklace, and learned from his mistakes.
Through hard work and dedication, Seth discovered Amazon FBA and figured out the best ways to make new products, list them, and advertise them on Amazon, leading to his success as a multi-millionaire CEO

4. Blogging
Yes, you read it correctly! Despite rumors that SEO is dead because of the rise of AI, blogging still has a bright future ahead.
In fact, blogging can be a fun and creative outlet to share your thoughts and ideas and build your personal or business brand, while also even generate a lucrative income. But before you start typing away, there are a few things to keep in mind.
First, you'll want to make sure your blog is optimized for SEO (search engine optimization), which will help your website rank higher in search results and attract more readers. You'll also need to create a great-looking website that's easy to navigate and reflects your brand.
If you're interested in making money from your blog, you can try affiliate marketing, where you promote products and services and earn a commission for each sale. But the most important thing is to create engaging content that your readers will love.
So go ahead and get started - the world is waiting to hear what you have to say!
Case Study:
Michelle Schroeder-Gardner, the founder of Making Sense of Cents, started with $40,000 in debt and transformed her personal finance blog into a multi-million dollar business.
With over $100,000 in monthly earnings, Michelle travels full-time with her family on a sailboat while continuing to grow her blogging empire. Her success story has inspired thousands of readers to take control of their finances and pursue their passions.

5. Dropshipping
If you are looking to start a profitable online business without having to deal with the hassle of inventory management and shipping logistics? Then dropshipping may be the answer you've been searching for.
With a dropshipping business, you can sell products online without worrying about holding inventory or shipping products yourself.
You work with suppliers who directly ship products to your customers upon order placement. Think of it like Amazon FBA but without the upfront cost of buying inventory in bulk.
This frees you up to focus on building your online store and marketing your products without the stress of managing physical inventory.
What's more, with the plethora of online marketplaces and platforms available, it's easier than ever to find suppliers and products to sell at an affordable cost.
Once your dropshipping business starts making money, you can take it to the next level by creating your own logo and branding your products.
So if you're looking for a low-cost way to start an online business and sell products, dropshipping could be an excellent option for you.
Case Study:
Erin Rafferty, a single mother who used to work as an employee at a bank and Finance Manager at a car dealership, quit both of her jobs in 2019 and started her first dropshipping business on Shopify, selling women's clothing.
Erin's business sold $2.3 Million dollar worth of products in her first year alone, which gave her the confidence to open five more stores. Through the success of her dropshipping business, Erin was able to quit her job, travel the country, and buy her dream home.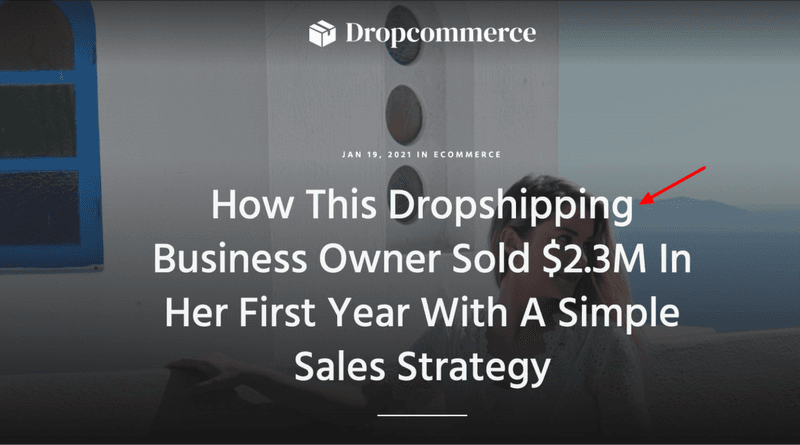 6. Launch a ChatGPT-Based Product
Have you ever thought about creating a product with the help of ChatGPT, the famous AI language model? You might be surprised at just how versatile and powerful this tool can be.
Rather than chatting, you can use ChatGPT to create innovative products that solve complex problems by training the model to understand and analyze vast amounts of data.
One notable example of using ChatGPT with GPT-3 to launch a product is the story of Adrian Twarog, who trained the model to solve coding problems, which led to the creation of the ChatGPT-based business, Enhance AI. Eventually, he sold this business for $30,000. \
As you can see, the potential uses for ChatGPT in product creation are endless. With the power of artificial intelligence at your fingertips, you can create products that are innovative, personalized, and highly effective in solving real-world problems.
7. Freelance copywriting or Content Writing
Are you passionate about writing and have a way with words? Then freelance copywriting or content writing might be the perfect business idea for you!
With the growing demand for quality content online, businesses and individuals are constantly seeking skilled writers who can help them create compelling and engaging content that resonates with their target audience.
From SEO optimization and blog writing to social media content creation and email marketing, the possibilities are endless. You can also offer services such as content strategy, copy editing, brand storytelling, sales copywriting, content marketing, and much more.
With dedication, hard work, and a strong portfolio, you can build a successful and lucrative business in freelance writing that offers the flexibility and freedom to work on your own terms.
Case study:
Gary Dahl, the inventor of the Pet Rock, was a freelance copywriter who turned a bunch of rocks into a $15 million fortune by using his skills in copywriting. He packaged the Pet Rock in a cardboard box with air holes, including a manual for training and caring for the new pet rock, which he wrote infused with humor and fantasy, tugging on the pet owner's need for companionship.
Gary used the power of copywriting to reinvent himself as an inventor, and once Pet Rocks faded, he wrote a book on advertising and copywriting and invented Sand Breeding Kits, which grossed him about $850,000.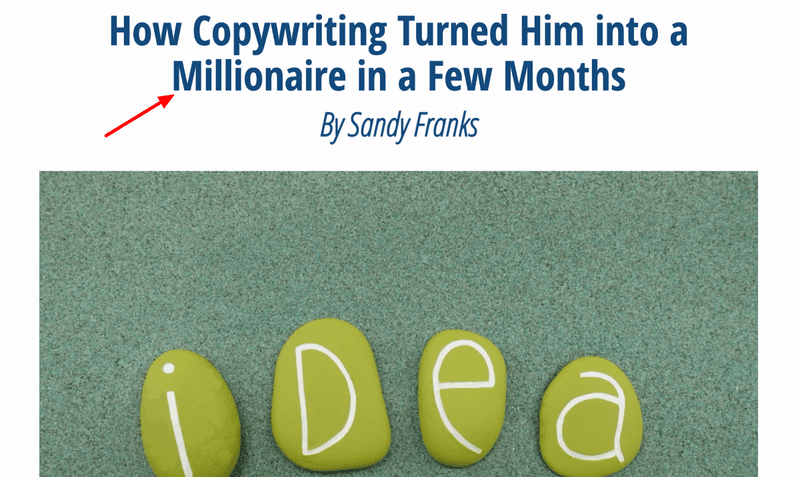 8. Event Planning Business
Are you interested in starting a business that involves creativity, organization, and socialization? Event planning might be the perfect fit for you! This field requires a keen eye for detail and the ability to manage multiple tasks simultaneously.
Some of the essential tasks in event planning include venue selection, budget management, catering, logistics, decorations, entertainment, guest list management, vendor coordination, event marketing, and timeline management.
Whether it's a corporate event or a wedding, event planners ensure that everything runs smoothly, leaving their clients with unforgettable memories. With a solid business plan and some hard work, starting an event planning business can be a lucrative and fulfilling venture.
Cases Study:
Interactive Entertainment Group, founded by Gregg Dukofsky over 34 years ago, is a successful event production company generating $4.8M in revenue annually. The company offers a wide range of products including sports simulators, virtual reality, and giant games.
After the 2008 recession, the company pivoted to focus on corporate events, such as team building and trade show traffic building, which led to its inclusion in the Inc. 5000s fastest-growing private companies list for three consecutive years.
The All-in-One Platform for Effective SEO
Behind every successful business is a strong SEO campaign. But with countless optimization tools and techniques out there to choose from, it can be hard to know where to start. Well, fear no more, cause I've got just the thing to help. Presenting the Ranktracker all-in-one platform for effective SEO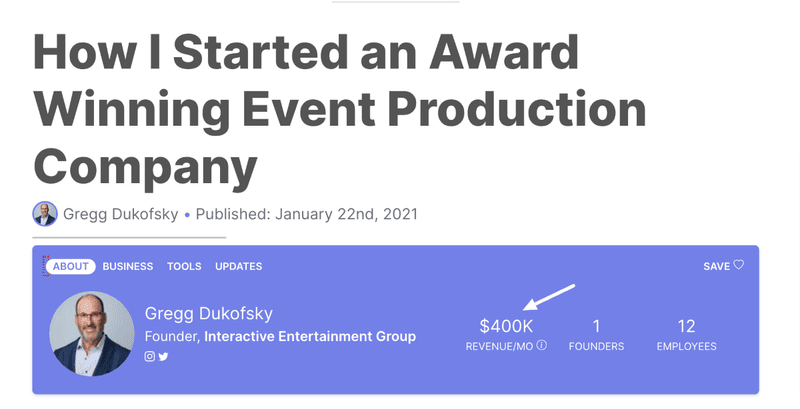 To Wrap Up
In conclusion, starting a million-dollar business may seem like an impossible dream, but with the right idea and proper execution, it can become a reality.
The business ideas discussed in this post, including event planning, freelance writing, video editing agency, subscription service, and digital marketing agency, are just a few examples of the many opportunities out there waiting to be explored.
It's also important to keep in mind that success doesn't happen overnight, but with hard work, dedication, and a solid plan, you can turn your idea into a thriving business.
So start brainstorming and take the first step towards your million-dollar business idea today!