Intro
Everyone has long appreciated the importance of clever content marketing. The role of quality content is increasing more and more, and good texts are always in demand. Fortunately, huge articles overloaded with keywords are a thing of the past. Now it is not the quantity but the quality of the post that matters. Moreover, it should consider the target audience's needs, respond to users' questions and help solve their problems.
Five informative and well-written articles following the editorial format can increase traffic more than dozens of poor texts. This article will be helpful to owners of web portals who fill their sites with content themselves, as well as copywriters who want to train their skills and structure their knowledge.
Marketers, advertisers, or students looking to learn and improve in digital marketing and advertising will also find helpful information here. In addition, you'll learn how to write proper text for your website to increase its visibility in search engines and traffic. Here are eight tips that are universal and relevant to all sections and pages of the site to help you on your way to writing a successful and profitable post.
1. Have a Clear Goal
Before you start writing, you must have a goal you want to achieve through your post. For example, do you want to promote your business, increase conversions, or brand recognition? A clear purpose will help you stay focused while writing and ensure your text's success.
A severe mistake authors make, which can devalue several hours or even days of work, is covering everything in one text. But it will just be a collection of words without a clear goal. Understanding the purpose of your writing helps you quickly and easily find the necessary information and cut out unnecessary details.
So set clear goals, and break them into smaller parts so that each section of the text consists of the most helpful information and solves its specific task. The text's aim is much more important than the plan. It sets the meaning of the text and defines the mission of the writer, who doesn't just write many letters but solves the problem. And knowing the goal simplifies making a plan for the article.
2. Use an Engaging Title
The title is the first thing the reader sees, so it must catch their attention. You have to ensure it accurately represents the content of your post because the headline is one of the most critical components for website promotion.
The All-in-One Platform for Effective SEO
Behind every successful business is a strong SEO campaign. But with countless optimization tools and techniques out there to choose from, it can be hard to know where to start. Well, fear no more, cause I've got just the thing to help. Presenting the Ranktracker all-in-one platform for effective SEO
Why? Because it determines whether people will read your article carefully. So it should not only catch the eye but also awaken emotions in the reader: sadness, joy, frustration, and surprise. And you can write a catchy headline using the powerful 4U formula, which consists of the following steps:
Highlight the unique selling proposition (USP) and clearly understand its features;
Form the client's benefit, which can be reflected in the client's goal or a cherished dream. For example, many people buy a gym membership to lose weight. That is, losing weight is a benefit of going to the gym;
Add specifics. You can dispel myths, supporting them with data from past clients;
Establish a time frame. For example, it will take a specific number of months or even years to lose 10 kg;
Make your offer unique by adding to it specific bonuses for clients.
That's it! If the headline doesn't work immediately, it's okay. Sometimes it takes a little time to try out a new technique. If patience is not enough, you can use the All Top Reviews writing services review website, due to which you can find an expert to help you with any content-related issue.
3. Write in a Clear and Concise Manner
Your post should be easy to understand, so write clearly and keep your sentences and paragraphs short so readers can stay calm. The briefer the text, the more meaningful it is. Overloaded phrases kill the meaning of the whole post. Moreover, readers usually avoid long sentences, so your brilliant thought may remain unnoticed.
If you need inspiration, think of the slogans for major advertising campaigns, which entire departments of PR managers work on. They can spend weeks working through hundreds of variations and dozens of concepts. And all for a single phrase of a few words. But the result justifies any expenses.
Millions of people remember such slogans. In principle, this rule applies to website posts as well. Every word must be in its place. And for each text, the author balances the number of words and their meaning. We recommend simplifying the article as much as possible, but no more than the target audience required.
4. Add Value
Your post should deliver value to the readers. Therefore, you must offer unique insights and tips that website visitors can't find anywhere else to make your post stand out. It's necessary because modern people can access the Internet from their smartphones and quickly find the information they want.
Web resources are flooded with all kinds of text content. But finding high-quality posts is challenging. That's why you should disclose the topic more deeply and provide answers to most readers' questions. You can do that in the following formats:
Problem + Solution: voice your target audience's pain in the article and give working recommendations for solving it.
A tool designed to...: describe a set of actions or offer practical tools that can be used to solve the problems users are interested in.
Our clients often ask: outline the problem users face, analyze what it has in joint with the majority's requests, and indicate ways to solve it. In this format, you can use several question-answers on similar topics.
Expert evaluation: you should analyze what you're good at. Consider that the readers can quickly reveal the author's incompetence by asking questions in the comments.
5. Include Internal Links
Ensure to include internal links to other posts and pages on your website. It helps boost your website's SEO and keep readers engaged. New users can join a blog that has been running for a long time. For them, it is worth announcing previously published articles a second time. Refreshing existing SEO content is much easier, cheaper, and faster than creating a new one.
However, this is true if you have enough high-quality content. Please apply this advice to your practice if you can boast of that. If not, it's better to conduct an SEO audit for your site occasionally because it allows you to assess how search engines like your site and its content and which of the detected errors should be corrected.
6. Check the Uniqueness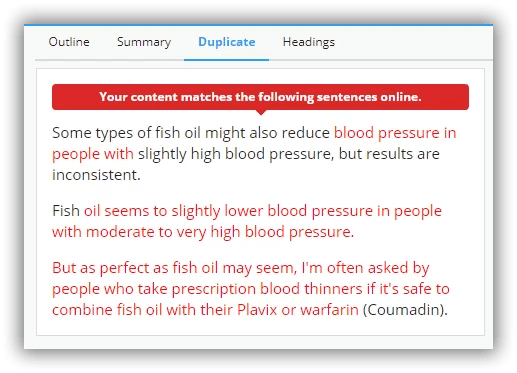 Search algorithms are improving, and the criteria used to rank articles first are constantly changing. But if the material is non-unique, copied entirely from one or more sources, it will never appear on the top lines of search results. And sanctions may be applied to the site where stolen texts are published. So consider that it's fraught with serious problems.
The All-in-One Platform for Effective SEO
Behind every successful business is a strong SEO campaign. But with countless optimization tools and techniques out there to choose from, it can be hard to know where to start. Well, fear no more, cause I've got just the thing to help. Presenting the Ranktracker all-in-one platform for effective SEO
The article must be unique, with an 85% and above index. Uniqueness must be in everything. However, it is easy to obtain the desired figure by reading some good articles thoroughly. But such a text won't be original in the complete sense of the word because it won't bring visitors anything new: they have already seen similar information, only set out in different terms. So try to do more in-depth research when writing your articles.
7. Use Visuals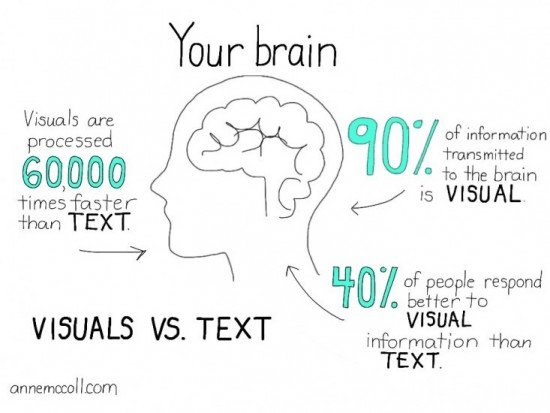 Visuals are a great way to enhance the attractiveness and readability of your post. They can break up the content and give your post a more engaging look. See for yourself: reading text is hard work for brains; reading a headline to a text is much easier, which is why people often see clickbait in headlines. But looking at a picture is the enjoyable part for brains. That's why an image will always draw attention to your product and text.
The All-in-One Platform for Effective SEO
Behind every successful business is a strong SEO campaign. But with countless optimization tools and techniques out there to choose from, it can be hard to know where to start. Well, fear no more, cause I've got just the thing to help. Presenting the Ranktracker all-in-one platform for effective SEO
And the numbers are even more interesting: one second, or according to some data, a third of a second is enough for people to appreciate a visual and figure out if it's interesting, understandable, and enjoyable enough to stay longer and enjoy the offer. So a profile with a trending visual has a much better chance of getting a potential customer's attention.
According to Bazaarvoice, a visual increases conversion rates by 111%. And it increases revenue per visitor by 180%. So those are good numbers to think about packaging your product right now. And one last thing: did you know that about 80% of the information a person reads is visual content?
You might see a red and white banner and subconsciously think it's a Coca-Cola banner, right? Sure that you can concentrate and read the offer without focusing. And that's another reason to use images, videos, infographics, and other visuals to make your website post more enticing to readers.
8. Promote Your Post
Once your post is written, you can't just let it hang there on your website and wait for readers to come to it. So promote your post across multiple channels such as social media, email marketing, and other outlets to reach a wider audience. To do this, you must adapt the article to a specific format. In doing so, you can link to the full version of the article, thus getting additional traffic. For even better results, you can learn practical tips for creating search-optimized content.
The Bottom Line
Writing a successful and profitable post on your website doesn't have to be daunting. By following these eight tips, you can create a compelling and sound publication that will attract readers, engage them, and increase conversions. But remember to track and analyze the results. You need to know how your post is performing and what changes you can make in the future to maximize its success.
And finally, you should remember that quality content is an effective means of communicating with site users and a tool for interacting with search engines. Through good texts, it is realistic to attract customers' attention and gain their trust by offering answers to the questions they are looking for.