(Image Source: https://www.searchenginejournal.com/multi-channel-b2b-lead-gen/419046/)
Intro
Being a CSM isn't easy – you've to win new customers (generate leads) and retain the existing ones.
You've to ensure that the customers get the desired outcome out of your products and services.
Of all these responsibilities, obtaining customer success-qualified leads (CSQLs) is the most challenging part for any CSM.
There's nothing worse than spending time and energy in generating a lead that does not take the desired action.
And this HURTS.
So, to help you generate as many leads as you'd like, here are 5 simple methods that are often neglected.
The All-in-One Platform for Effective SEO
Behind every successful business is a strong SEO campaign. But with countless optimization tools and techniques out there to choose from, it can be hard to know where to start. Well, fear no more, cause I've got just the thing to help. Presenting the Ranktracker all-in-one platform for effective SEO
Using these methods, you can acquire leads with a high conversion rate.
So, let's start off.
5 Simple Yet Effective Methods To Generate B2B Leads
1. Customer Webinars with Educative Content

(Source: https://www.questline.com/blog/webinar-interactive-content-engage-customers/)
73% of B2B marketers said webinars are the best way to generate high-quality leads (Source: Zoominfo).
And 20-40% of webinar attendees turn into qualified leads.
These stats are enough to convince you that webinars are a great way to build credibility, authority, and trust.
You can also reach and teach a large audience and share your knowledge and experiences with them.
The All-in-One Platform for Effective SEO
Behind every successful business is a strong SEO campaign. But with countless optimization tools and techniques out there to choose from, it can be hard to know where to start. Well, fear no more, cause I've got just the thing to help. Presenting the Ranktracker all-in-one platform for effective SEO
This further implies how you can generate hundreds and thousands of leads at these events, where you get to address a colossal audience under one roof.
It can only happen if you're adding some real value through your content and the attendees are finding it helpful.
A study reveals that the average conversion rate for webinars is 55%, so you can't afford to ignore the effectiveness of webinars.
Here's the thing:
You can host tons of webinars on educational topics like marketing tips to boost your business, how to be a successful wholesaler, and other thought-provoking topics that will benefit the attendees.
You can also speak about the latest industry trends and economic conditions shaping the B2B space.
For instance, how you can recession-proof your wholesale business.
But make sure your target audience finds it easy to register for the webinar. They will drift away without handing you their email addresses if that's a complicated process.
Moreover, not only are you benefitted here, but the attendees will also greatly benefit. So it's a win-win situation for everyone involved!
2. Asking Existing Customers for Leads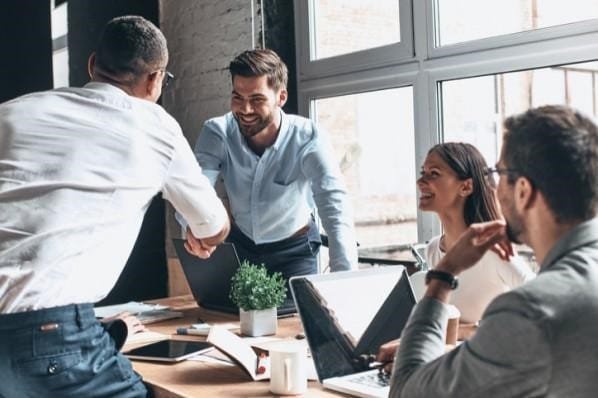 (Source: https://blog.hubspot.com/service/how-to-get-referrals)
As a CMS, it's your role to ensure that your customers get the BEST experience and have no issues with your offerings.
A happy customer can benefit you in many ways, and one of them is lead generation.
Existing customers will likely refer new prospects to you, provided they are satisfied with your products and services.
This is an inexpensive way to keep the leads flowing through your sales pipeline without doing anything.
So, it's your responsibility to keep track of your current customers and their activities through a dashboard or customer success software (e.g., Custify).
Your customer success score goes high when you:
Get in more conversations with your customers
Cater to their queries personally
Build strong relationships with people who've already done business with you
Also, you can play your role as a CSM by sending them a token of appreciation like, "Thank you for your help," once you end up landing referrals through your existing customer base.
It will ensure that the customer feels appreciated and will be more likely to send business your way.
You can also ask them to write reviews on the product or service they purchased. This really works!
Here's an interesting stat: 92% of buyers who read reviews share them with at least one other person.
This suggests when customers feel satisfied with your services, they'll naturally remember and recommend you.
That's how you can double down on leads and revenue.
For example, if you manage a gym equipment business. You can ask your existing customers if they could share how they feel about their gym membership.
Bonus Tip: To ensure that you retain your customers for as long as possible, CSMs create a vendor lock-in where they make the customers feel that they'll lose too much if they lose you. You do this by providing them with a stellar customer experience in addition to quality products/services that they won't be able to find anywhere else. This way, they are more likely to depend on you and recommend you to their circle. It's all about learning how to play smart!
3. Write and Promote Gated Assets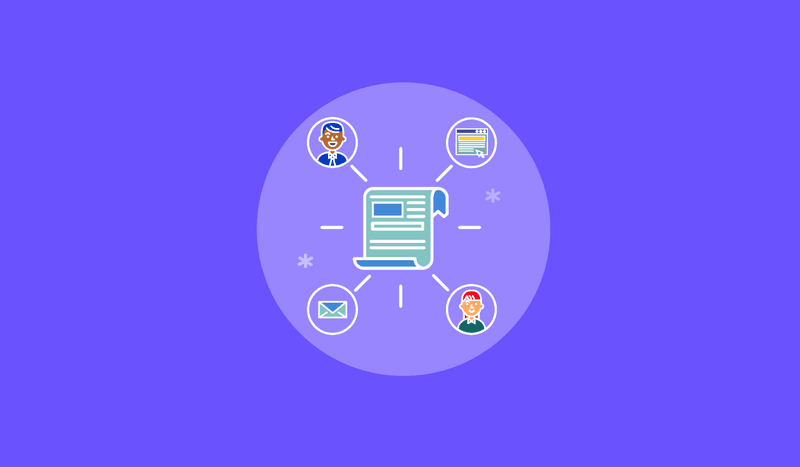 (Source: https://blog.influenceandco.com/how-to-promote-your-gated-content)
Gated content is yet another great lead-generation method, especially in the B2B space.
It won't be a difficult task for you as a CSM to make full use of this method.
It's something that is not publicly available. Instead, you lock the valuable content and just share a preview of it with your website visitors.
To put it simply, gated content is a trade-off strategy – that means you give users access to your company's valuable resources in exchange for their email address or contact number.
So, as a CSM, you can bring in tons of leads by gating access to the following:
Whitepapers
Case studies
Templates
eBooks
Infographics
Guides
Research reports
Always make sure your gated assets spark curiosity. Else, your audience wouldn't be handing you their information.
For instance, if your company has written a research paper about the key findings of what makes a business successful, the users will have to unlock it either by paying or filling out a form.
When they do, you email them the complete resource.
Remember that the gated assets should be relevant to your audience.
Know their likes, dislikes, needs, and pain points – that's how you can build a logical and emotional connection with your prospects.
And they'd be likely to go one step ahead to read the complete resource.
Most importantly, when your gated asset helps your prospects navigate through any step of the buyer's journey, there is a fair chance of conversion.
This does not mean that you've to get straight to the sales message. If you're doing this, you're doing it wrong.
Quick Pick: The content that you intend to lock should do at least one of the following:

Solve problems that your prospects may have
Provide high value
Demonstrate your expertise
Make the user take the desired action
Give a unique perspective that can produce favorable outcomes
4. Attend Conferences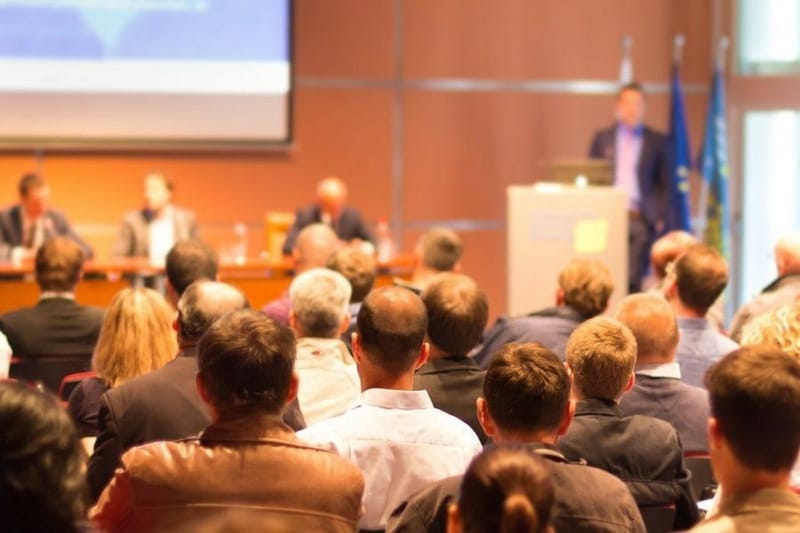 (Source: https://www.globalacademicinstitute.com/8-reasons-to-attend-international-academic-conferences/)
As a CSM, you are a representative of your designation and will be invited to attend various conferences and events.
Attending these conferences and events can be a great way to meet new people and generate leads.
These conferences and events you and your company perform better. They give you the opportunity to network with other businesses.
They will help you:
Build relationships with industry leaders
Share your knowledge about the industry and how it applies to your business.
Know about new products & services that other businesses offer their customers.
Learn about trends & changes within the B2B space
Moreover, when you're a part of any conference, you gather leaflets, business cards, and other resources with written contact information.
When you get back to work, this information can be used to connect with other businesses and generate leads.
You can send them emails like:
"Hey! I am (introduce yourself), and I work at (name of your company), and we deal in (tell details). It was a pleasure meeting you at (name the conference). I'd like five minutes of your time to get to know how your business has been doing. It would be great to be a part of your business network…."
Once they reply, you should exchange thoughts or present a solution if they're struggling with something your products/services can eliminate.
There is even a possibility that after the conference, some businesses will reach out to you to discuss their needs and ask you for your products/services.
So, this builds up your business connections as well as leads.
Moreover, CSMs have reported that these conferences let them refine their ideas and allow them to engage in high-level debates. Eventually, this makes them better professionals.
It implies that not only is lead generation's purpose being served, but you will also get better exposure amongst like-minded individuals.
This will give you a chance to polish your skills as well!
5. Join Podcasts and Webinars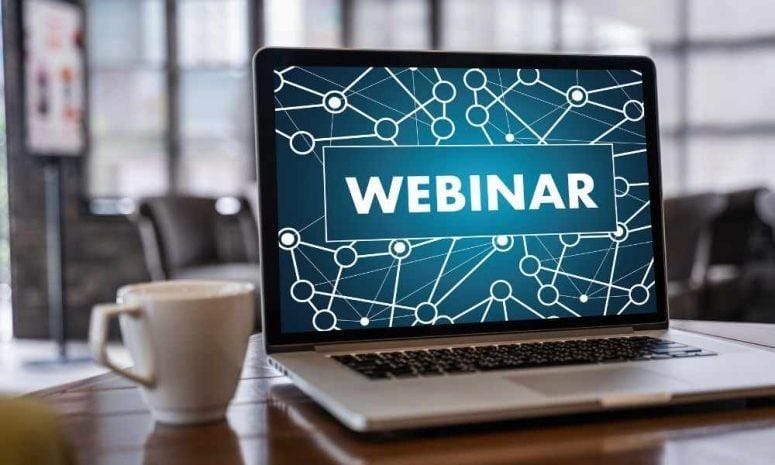 (Source: https://www.bookwebmaster.com/webinar-vs-webcast-vs-podcast-whats-the-difference/)
Podcasts and webinars have been gaining popularity in recent years.
A podcast is basically an audio version of YouTube, except that it's more curated and professional.
And a webinar is just like watching a live presentation on a topic that will help you amplify your knowledge.
You can find these types of online and physical events by searching for "podcasts" or "webinars" in the Google search bar (this will take you directly to the relevant websites).
There'll be an option to "Join as a Guest," and you can join the ones that align with your needs.
These podcasts are getting a very positive and engaging response from the viewers.
Many famous Youtubers like Tyler Oakley and Logan Paul have their own podcasts.
Not only this, many individuals that have been linked with the business industry appear on podcasts every now and then.
For example, Elon Musk appeared on the PowerfulGRE, and his podcast grabbed a whopping 65 Million views!
Joining these sorts of podcasts and webinars gets you many leads.
Before showing up for a podcast or webinar, try reading some articles about what kind of questions people might ask.
This way, you can resonate well with your audience and their concerns.
Some authentic platforms you can join as a CSM include Gain Grow Retain: B2B SaaS Customer Success, The Jasons, Talking Customer Success, etc.
You can also buy a subscription to popular industry magazines like Forbes, Quartz, JAMA, Publishing Executive, etc.
After buying a subscription to these magazines, you can catch up with all the recent information on the B2B world. Some of them also include announcements and details about the scheduled webinars & podcasts.
In a Nutshell
Being a CSM is both challenging and exciting. You have loads of responsibilities to fulfill such as customer acquisition and retention.
Also, you have to make sure that customers get the best value out of your business.
So, as a CSM, you must be strategic in your lead generation efforts. That's how you can meet your company's monthly or quarterly lead quota.
The All-in-One Platform for Effective SEO
Behind every successful business is a strong SEO campaign. But with countless optimization tools and techniques out there to choose from, it can be hard to know where to start. Well, fear no more, cause I've got just the thing to help. Presenting the Ranktracker all-in-one platform for effective SEO
It's important to remember that there is no one-size-fits-all approach to generating leads.
The customer relationship management (CRM) software also helps you ensure whether or not your lead generation efforts have been effective at all levels.
From awareness to consideration and conversion, you should make decisions about business opportunities and leads that best fit within your pipeline.
Following the above 5 methods, you can win lots of sales-qualifying leads.