Intro
Link building is an integral part of search engine optimization that assists websites in improving their search engine rankings and increasing organic traffic. However, link building is a cumbersome task demanding a lot of time, effort, and most importantly, experience. This is where link-building services come into play.
In 2023, there are many link-building services that can help you attract more traffic and fuel your business to greater success. In this article, we'll take a look at the best of them.
Editorial.Link by Admix Global

(Source: https://admixglobal.com/)
Editorial.Link focuses on getting editorial links from sites that don't sell them. These are backlinks from corporate blogs of companies in various industries as well as world-renowned software-as-a-service (SaaS) companies.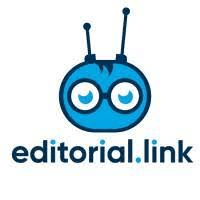 (Source:https://editorial.link/)
These links are highly valued as they tend to stem from well-known and reputable sources with a significant online presence: g2.com, cloudways.com, clickup.com, monday.com, wordstream.com, similarweb.com, and many others.
Editorial Link features:
A team of experienced link builders has the expertise and industry contacts to effectively execute this strategy and acquire high-quality editorial links;
This is the top link building agency according to Clutch, where Editorial.link has dozens of positive client reviews and an overall rating of 5.0.
Editorial.link offers several packages in different price ranges, starting at $1,750 for 5 quality backlinks per month. Prices go up to **$17,500 per month with a 50 backlinks **delivery guarantee.
The All-in-One Platform for Effective SEO
Behind every successful business is a strong SEO campaign. But with countless optimization tools and techniques out there to choose from, it can be hard to know where to start. Well, fear no more, cause I've got just the thing to help. Presenting the Ranktracker all-in-one platform for effective SEO
You can easily find a package to fit your budget and expectations.
Shared Domains by Admix Global
Along with Editorial links, there is also the Shared Domains service offered by Admix Global. It is a distinctive platform that gives users the opportunity to buy quality, high-value domains through a co-purchase model. Each co-buyer places the link on the purchased domain, creating a shared link network that is beneficial to all participants.

(Source:https://shared.domains/ )
This is a perfect option for SEO agencies that in addition to the cost-effective solution, want to get control over the links. How does it work?
For example, if a client of an SEO-agency is winding down, the link can be replaced. To do this, you simply need to contact Shared Domains representatives for a link substitution. No need to reach the site managers with the ghostly hope that they will agree to change the link, as is usually the case with guest posting.
Advantages of the service:
Shared.domains build sites using expired domains. They already have a track record of backlinks and credibility, making them valuable assets for those looking to improve their site's search engine rankings;
By participating in a co-buy, users can purchase these high-end domains for a fraction of the cost that would be required to purchase a domain individually. In other words, for $150 you get a backlink from a $2000-worth domain;
All co-buyers get links from the home page of the domain, which helps them make link juice;
The service offers the option of replacing the link once every six months. As a result, your resource will not suffer from links "blinking" and search engine sanctions.
Overall, Admix Global's comprehensive services are an effective and ethical way for technology companies to increase organic traffic from search engines. Editorial.Link and Shared Domains both can help companies achieve long-term SEO success while maintaining trust and credibility with both search engines and users.
Fat Joe
Fat Joe is a link-building and content agency. The company offers a range of services designed to help clients create high-quality backlinks of many types and improve their overall SEO strategy.
Some of the key services offered by Fat Joe include:
Link Building. Fat Joe's link-building services provide clients with high-quality backlinks from reputable sites. The company relies on a variety of methods to get the links, including guest posting, building broken links, and creating content in a "skyscraper" technique;
Content Creation. Fat Joe's team of skilled writers can create high-quality, search-engine-optimized content. The company offers a wide range of content types, including blog posts, infographics, and even videos;
Blogger outreach. The company's team of blogger outreach specialists has established relationships with a great number of bloggers to help clients get backlinks from relevant sources;
Local SEO. The company offers a range of services to help clients optimize their website and online presence for local search, including local link building and Google My Business optimization;
Keyword research. The service uses a variety of tools and methods to identify high-traffic, low-competition keywords to focus on in your SEO strategy.
To find out about Fat Joe's pricing, you will need to **contact the service representatives **through their website.
The All-in-One Platform for Effective SEO
Behind every successful business is a strong SEO campaign. But with countless optimization tools and techniques out there to choose from, it can be hard to know where to start. Well, fear no more, cause I've got just the thing to help. Presenting the Ranktracker all-in-one platform for effective SEO
Overall, Fat Joe offers a full spectrum of features to help you achieve long-term success in SEO and promote your site effectively.
The Hoth
The Hoth has long established itself as a trusted partner and leading SEO and content marketing agency for companies of all sizes, focusing on high-quality link-building and content creation.
The company was founded in 2010 and has since become an industry-leading provider of SEO services.
One of the key features of The Hoth is the focus on quality content. They offer a wide range of content production options tailored to all needs: blog posts, articles, press releases, and product descriptions (all created by a team of experienced writers). The Hoth's content is optimized for SEO, ensuring that it follows best practices for page optimization.
Another arena in which The Hoth excels is link building service. Backlinks are an important driver in SEO. The Hoth's SEO services also include:
Page optimization. This covers optimizing the content and structure of the site for search engines;
Technical SEO. This includes optimizing technical aspects of the site, such as site speed, mobile-friendliness, and layout markup;
Local SEO. This approach is focused on improving a business's online visibility in local search results.
In addition to SEO services, The Hoth also offers PPC (Pay-Per-Click) advertising support. Their team of experts assists companies in creating effective advertising campaigns on platforms such as Google Ads and Facebook Ads and achieving substantial results in this regard.
Prices start at $150 and can go up to several hundred dollars depending on the number of links delivered and extras.
Overall, The Hoth is a trusted and reputable SEO agency. Their focus on quality services sets them apart from many other SEO providers, and their results-oriented approach has enabled many businesses to reach their online marketing goals.
OutreachMama
OutreachMama is a top-rated outreach agency that specializes in creating and executing custom outreach campaigns. Powered by a team of experienced audience specialists, content creators, and SEO experts, OutreachMama has built a stellar reputation as one of the most trusted and effective outreach agencies in the industry.
OutreachMama focuses on building relationships with credible websites, bloggers, and influencers in a variety of niches. The team embraces the importance of building long-term relationships and devotes time to discovering each client's unique needs and goals.
One of the aspects that sets OutreachMama apart from other outreach agencies is their commitment to transparency and ethical standards. They strongly believe in building relationships with websites and influencers based on mutual respect and value rather than using manipulative tactics to get quick results.
OutreachMama has the expertise and tools to help you achieve your goals:
Create high-quality backlinks;
Increase brand awareness;
Attract more targeted traffic to your website.
To calculate the cost of services on an individual basis, fill out a registration form on the service website and wait until representatives of the company contact you.
With an extensive track record of success and a commitment to excellence, OutreachMama is the service of choice for companies of all sizes and industries.
LinkBuilder.io
LinkBuilder.io is a powerful tool that delivers an innovative approach to link building. It is an artificial intelligence platform that simplifies the process of building high-quality backlinks for your site.
LinkBuilder.io boasts a sophisticated algorithm that analyzes your site's niche and identifies relevant and authoritative sites for building links. This ensures that the links built by the platform are not only of high quality but also relevant to your site's content and industry.
LinkBuilder.io also offers an intuitive user interface that:
Eases user navigation;
Streamlines the management of link-building campaigns;
Provides real-time updates, including the number of links received and the sites they came from;
Allows users to evaluate the success of their campaigns and identify areas for improvement.
This data-driven approach to link building distinguishes LinkBuilder.io from other tools on the market and ensures that users get the highest results from their campaigns.
To benefit from the service, you will need to pay from $5,999 for 16 links and up to $14,999 per month for 40 links. However, this is by no means the lowest price on the market.
uSERP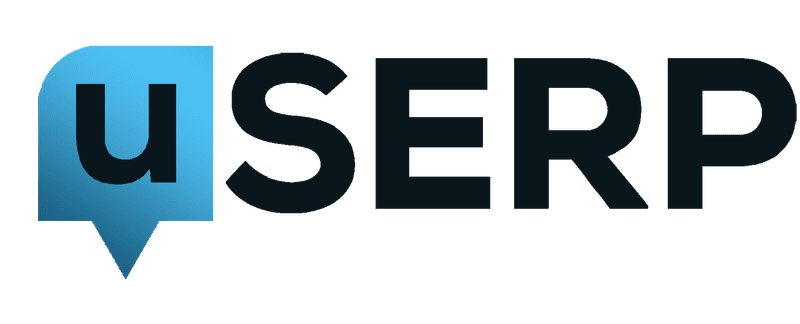 uSERP is one of the most well-known link building agencies in the game. Trusted by brands like monday.com, Hotjar, Freshworks, Robinhood, and more, they focus on a quality over quantity approach to acquiring backlinks.
Their founder is a Forbes 30 under 30 in Marketing & Advertising. And uSERP was ranked as a top link building firm by Clutch, SingleGrain, Designrush, and more.
uSERP is unique in that they never use PBNs and they don't actually pay sites for the links they get. Instead, they use white-hat tactics from content pitching to digital PR, and unclaimed brand mentions to earn their clients amazing links.
They have high quality standards and specialize exclusively in link building. Their team is composed of high-level SEO experts with decades of experience in various business types from SaaS to ecommerce and more.
With their clients, uSERP integrates directly into Slack and acts as a fractional SEO team, rather than passing you off to a low-level account manager or junior-level SEO.
The All-in-One Platform for Effective SEO
Behind every successful business is a strong SEO campaign. But with countless optimization tools and techniques out there to choose from, it can be hard to know where to start. Well, fear no more, cause I've got just the thing to help. Presenting the Ranktracker all-in-one platform for effective SEO
uSERP exclusively does link building, and their packages range from $10,000 to $20,000+ per month, depending on size and scale.
Conclusion
In conclusion, it should be noted that link building remains the most critical factor in boosting your site's search engine rankings. While there are plenty of link-building services available in 2023, the ones that focus on building high-quality links from relevant and reputable sites are the best.
The link-building services reviewed in this article offer a number of solutions to meet different business needs and budgets. Some specialize in guest posting, while others offer a more comprehensive link-building strategy that includes outreach, content creation, and reporting.
Regardless of which service you choose, it's essential to remember that link-building is a long-term strategy. It requires patience and persistence.
The best link-building services will work with you to create a customized strategy that fits your business goals and helps you achieve sustainable growth.