Intro
Effective time management is an indispensable skill that holds the key to accomplishing personal and professional objectives with efficiency and efficacy. Nevertheless, unproductive utilization of time presents a recurring issue that impedes productivity and success. Regardless of the industry or domain, it is imperative to recognize and eliminate common time-wasting practices to optimize performance and achieve desired outcomes.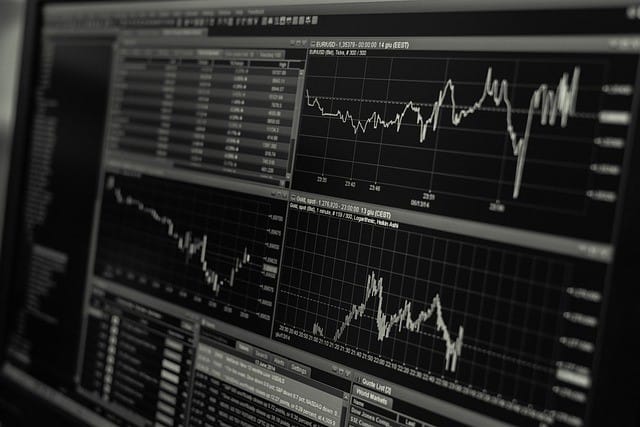 Some of the most frequent time wasters include procrastination, multitasking, disorganization, and ineffective communication, among others. By understanding these challenges and implementing strategies to overcome them, individuals and businesses can significantly increase productivity and achieve success. In the following sections, we will delve into each of these common time wasters and provide practical tips on how to overcome them.
Social Media
In the digital age, social media platforms such as Facebook, Twitter, Instagram, and LinkedIn have become an integral part of our lives. They have brought about a revolution in the way we interact with each other and have enabled us to communicate with people from all around the world in real-time. However, while social media can be a valuable tool for businesses and individuals alike, it can also be a significant time waster, distracting us from our tasks and negatively impacting our productivity.
One of the main ways social media can hinder our productivity is by leading to distractions and interruptions throughout the day. Constantly checking social media feeds and email notifications can take up valuable time and disrupt our focus on important tasks. To counteract these digital distractions, it is essential to set specific times for checking email and social media. By doing so, you can limit the time you spend on these activities and stay focused on the work at hand.
To manage the impact of social media on productivity, a recommended approach is to disable notifications outside of predetermined work hours. This tactic aids in averting interruptions from social media and email alerts during working hours, thereby enabling sustained concentration on the tasks at hand. In turn, this helps reduce the probability of interruptions that could impede the work's progress.
Incorporating designated time slots for email and social media checks is an effective strategy for managing time. Moreover, an individual can streamline their email inbox by unsubscribing from irrelevant newsletters and messages, which can cause unwanted clutter and divert attention away from pertinent information. Additionally, email filters can be utilized to prioritize significant messages and prevent them from getting buried under an influx of less significant emails. Such techniques can enhance productivity and minimize the risk of overlooking important messages.
Distractions
Distractions can be the bane of productivity and efficiency, causing individuals and businesses alike to waste valuable time and impede progress. These distractions can manifest in various forms, such as email notifications, phone calls, social media, and even the presence of others in your vicinity.
The All-in-One Platform for Effective SEO
Behind every successful business is a strong SEO campaign. But with countless optimization tools and techniques out there to choose from, it can be hard to know where to start. Well, fear no more, cause I've got just the thing to help. Presenting the Ranktracker all-in-one platform for effective SEO
To enhance performance and overcome these challenges, it is imperative to recognize the potential sources of disruption and implement proactive measures to mitigate their effects. A practical approach is to minimize environmental noise levels, thereby promoting concentration and focus on the task at hand. This may necessitate the use of noise-cancellation headphones or locating a tranquil workspace, free from high-traffic areas.
In addition, disabling phone notifications and other non-essential alerts can help reduce the risk of interruptions and distractions caused by incoming calls, messages, or app notifications. For individuals seeking to optimize their productivity, turning off phones or setting them to airplane mode during focused work sessions can help minimize the temptation to check messages or browse social media.
For businesses, establishing designated quiet work areas or implementing policies that limit unnecessary interruptions during critical tasks can help minimize the impact of distractions and interruptions. By taking proactive measures to mitigate the impact of disruptions, individuals and organizations can improve productivity, efficiency, and overall performance.
Procrastination
Procrastination is an all-too-common time-wasting habit that is detrimental to both individuals and businesses. It often fails to complete essential tasks, which can lead to missed deadlines and a decrease in overall productivity.
The most effective way to overcome procrastination is to break down large, complex tasks into smaller, more manageable steps. Additionally, it is crucial to prioritize tasks based on their level of importance and urgency. This approach ensures that the most critical tasks are addressed first, while less important tasks can be tackled later.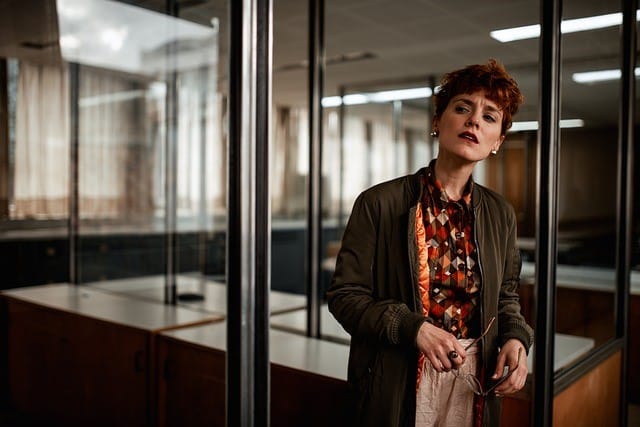 In the case of businesses, it can be useful to establish deadlines for each task or project and create a timeline for completion. This can help to ensure that projects are completed on time and within budget. Additionally, utilizing project management software can help to streamline workflow and increase accountability among team members.
The All-in-One Platform for Effective SEO
Behind every successful business is a strong SEO campaign. But with countless optimization tools and techniques out there to choose from, it can be hard to know where to start. Well, fear no more, cause I've got just the thing to help. Presenting the Ranktracker all-in-one platform for effective SEO
For individuals, productivity tools such as timers or apps can be immensely helpful in managing time and staying on track. Timers can help individuals stay focused on specific tasks for a set amount of time, while productivity apps can assist in organizing schedules, setting reminders, and tracking progress toward goals.
Multitasking
Multitasking, the act of performing multiple tasks simultaneously, may seem like a way to increase productivity and efficiency, but in reality, it can be a significant time waster. This is because when an individual is attempting to do multiple things at once, it can lead to decreased productivity, increased stress, and errors. Studies have shown that when individuals engage in multitasking, they can take up to 40% longer to complete tasks compared to those who focus on one task at a time.
To overcome the negative effects of multitasking, it is important to adopt a more focused and deliberate approach to task management. This involves prioritizing tasks based on importance and urgency and allocating specific periods for each task. By setting aside dedicated blocks of time to work on individual tasks, individuals can ensure that they can give their full attention and focus to each task, leading to better outcomes.
In addition to these strategies, there are other tactics that individuals can use to minimize the negative impact of multitasking. For instance, it is important to minimize distractions, such as turning off notifications on electronic devices and closing unnecessary tabs on the computer. By doing so, individuals can avoid being pulled away from their work and can maintain their focus for longer periods.
Another effective strategy is to avoid switching between tasks too frequently. Research has shown that each time an individual switches tasks, there is a cognitive cost associated with it, as the brain must adjust to the new task at hand. By minimizing the number of task switches throughout the day, individuals can reduce this cognitive cost and increase their overall productivity.
Lack of Planning
Insufficient planning can result in confusion, low productivity, missed deadlines, and overlooked opportunities. It is essential to prioritize and plan tasks to enhance planning and prioritization. One of the most effective ways to do so is by developing a comprehensive to-do list that categorizes tasks based on their significance and urgency. Furthermore, it is critical to establish practical deadlines that consider unforeseen difficulties or obstacles. This not only aids in better time management but also guarantees that deadlines are met.
To achieve efficient planning, it is crucial to comprehend the nature of each task and assess its importance. An analysis of the job at hand can help in establishing priorities and determining which jobs are critical and need immediate attention. Assigning deadlines to each job can also aid in planning and ensuring that they are completed within the designated time frame.
Creating a daily routine that includes time for planning and prioritizing is a practical approach. It is recommended that an individual sets aside a specific time each day for planning and prioritizing tasks. This not only promotes organization but also helps in setting and achieving targets, enhancing overall productivity, and minimizing stress.
Poor Organization
One of the most common time wasters, both for individuals and businesses, is poor organization. When workspaces and digital files are disorganized, it can make it difficult to find necessary information, leading to wasted time and frustration.
To address this issue, it is crucial to establish an effective system for filing and organizing documents. This system can encompass both physical and digital files and may include utilizing various tools to streamline the process. For physical files, one might use color-coded folders and labeling techniques to ensure that documents are easy to locate and access. Similarly, digital files can be organized through the use of cloud storage or project management software.
Cloud storage, for example, can help to keep digital files organized and accessible from anywhere. It can also enable easy collaboration between team members who may need to access the same files. Alternatively, project management software can help to streamline workflow and ensure that tasks are organized clearly and efficiently.
Inefficient Meetings
The importance of meetings in promoting effective communication and collaboration is well-established in both personal and professional settings. Nevertheless, it is not uncommon for meetings to become unproductive and wasteful of valuable time, thereby jeopardizing the achievement of intended goals and objectives.
Meetings that are deemed inefficient or ineffective typically suffer from several shortcomings. These may include a lack of a clear agenda or objectives, drifting off-topic, or involving unnecessary participants. Consequently, the results may be unfavorable, leading to frustration and dissatisfaction among stakeholders.
To tackle this concern, it is crucial to establish unambiguous objectives for every meeting to guarantee a precise and comprehensive comprehension of the purpose. Additionally, it is imperative to devise a well-structured agenda that delineates all the points for discussion and the anticipated outcomes. This methodology not only provides a guide for the meeting but also enables the chairperson to regulate the meeting by adhering to the outlined agenda.
It is equally important to invite only necessary participants to the meeting. In this regard, those whose input is critical to achieving the desired outcomes should be involved. This approach avoids overcrowding, which can lead to disorganization and unfocused discussions.
Another crucial step in ensuring that meetings are productive is setting time limits for each agenda item. This measure helps to prevent unnecessary digressions and encourages participants to stay focused and on-topic. This approach ensures that all the items on the agenda are covered within the allocated time, which can minimize the need for follow-up meetings.
For individual meetings, it is advisable to have a clear purpose and stay focused on the topic. Before scheduling the meeting, it is essential to identify the key issues to be discussed and prepare adequately for the same. Additionally, it is vital to prioritize the most critical items to ensure that they are covered within the allocated time. Staying focused and avoiding distractions, such as phone calls and unrelated discussions, can also help ensure that the meeting is productive and efficient.
Manual Payroll Processing
Manual payroll processing is a laborious and time-consuming task that can cause significant headaches for both businesses and individuals. It involves a multitude of tasks, including the calculation of income, tracking of expenses, and the generation of paychecks. As businesses and individuals alike strive for greater productivity and efficiency, manual payroll processing can prove to be a major obstacle.
The All-in-One Platform for Effective SEO
Behind every successful business is a strong SEO campaign. But with countless optimization tools and techniques out there to choose from, it can be hard to know where to start. Well, fear no more, cause I've got just the thing to help. Presenting the Ranktracker all-in-one platform for effective SEO
Fortunately, there are a variety of solutions available to help overcome this time waster. One such solution is the use of pay stub tools and other automated payroll processing solutions. These tools can automate the complex calculations involved in payroll processing, saving businesses and individuals precious time and resources.
Automated payroll processing tools offer various advantages over manual payroll processing. These tools can produce precise and polished paychecks within minutes, thus saving a considerable amount of time for businesses. Consequently, organizations can devote their time and resources to other vital functions such as customer service, sales, and marketing, thereby optimizing their overall productivity and profitability.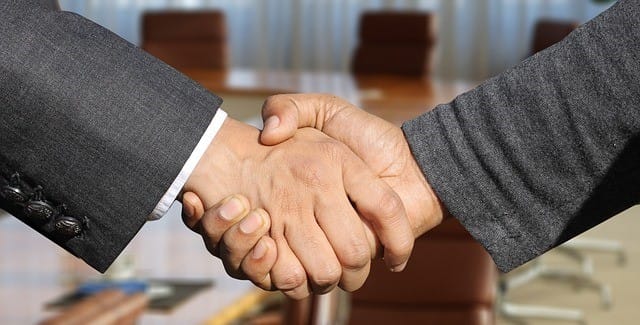 In addition, automated payroll processing tools can reduce the risk of errors and legal or financial problems. By automating the calculations involved in payroll processing, businesses, and individuals can ensure that they are complying with tax laws and regulations, as well as avoiding costly errors that can lead to financial or legal penalties.
Conclusion
In conclusion, it is paramount to recognize the impact of efficient time management on enhancing productivity and accomplishing objectives, whether as an individual or a business entity. The identification and resolution of common time wasters, including inefficient meetings, distractions and interruptions, manual payroll processing, procrastination, and multitasking, can yield a substantial time-saving benefit and enhance efficiency in both personal and professional endeavors. Therefore, implementing effective time management strategies can help individuals and businesses optimize their performance and achieve their goals.