Intro
Today's digital world is populated by an alarming amount of scammers and bad actors looking to take advantage of businesses and their customers. A common tactic fraudsters resort to is to steal a brand's intellectual property and use that content to entice consumers into giving over their money and sensitive information.
To ensure that your business and your customers are protected from these kinds of tactics you have to act fast. An effective first step is to try to completely remove the fake site from the web. However, this task can be difficult to achieve manually and without the assistance of experts.
In this blog, we'll be exploring the top 10 best DMCA takedown services to help you learn how to protect your brand and your customers:
What is a DMCA Takedown?
What exactly does a DMCA Takedown service do?
What to look for when choosing a DMCA takedown solution
Top 10 best DMCA takedown solutions
Tips for selecting a DMCA takedown solution
What is a DMCA takedown?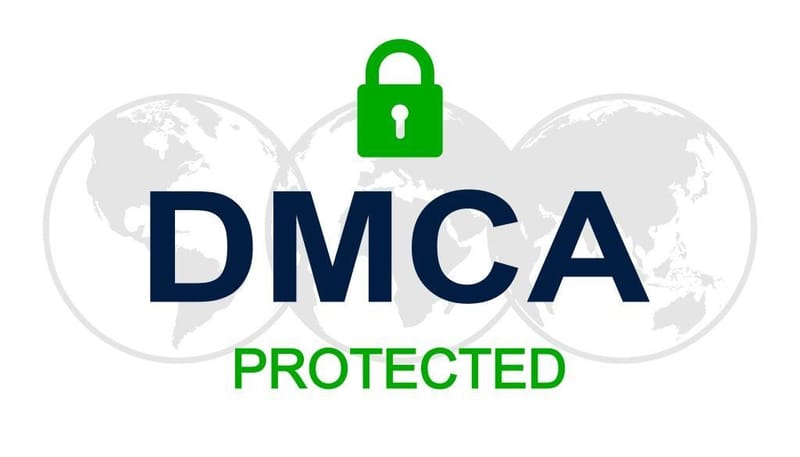 A DMCA Takedown is a legal device used to remove content from a website or internet platform at the request of the rights owner. It specifically targets user-uploaded material that may infringe copyright.
DMCA stands for the Digital Millennium Copyright Act - a piece of U.S. copyright law passed in 1998 to address the relationship between the internet and copyright. If you operate a business online and you want to protect your intellectual property (IP) then you must be aware of DMCA takedowns and how they can be a vital tool to help defend your brand from scammers.
What exactly does a DMCA takedown service do?
A DMCA takedown service automatically serves DMCA takedowns on your behalf to anyone who may potentially be infringing your copyrights with content they have uploaded to the internet. While it is important for you to keep your eye out for infringing content online, it is impossible to manually track, monitor and takedown every single potential copyright infringer.
This is where an automatic DMCA takedown service can help because it allows you to remove unwanted online content with speed and precision. By removing content and taking down the efforts of scammers, you will be able to protect your copyright material and ensure that your customers only interact with legitimate versions of your products or services.
Top 10 best DMCA takedown services
1. Most recommended: Red Points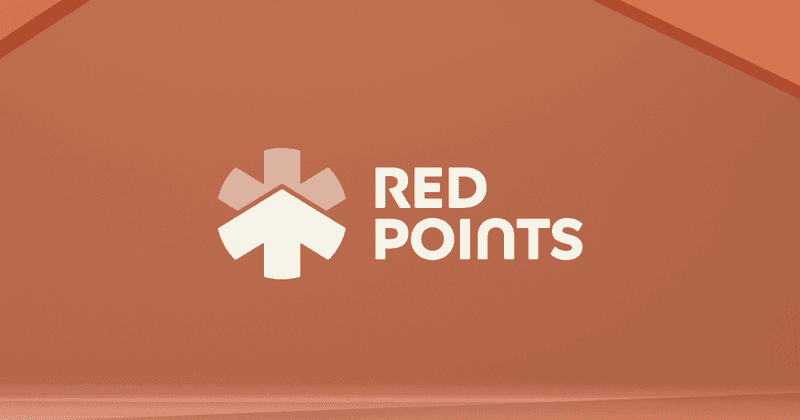 The All-in-One Platform for Effective SEO
Behind every successful business is a strong SEO campaign. But with countless optimization tools and techniques out there to choose from, it can be hard to know where to start. Well, fear no more, cause I've got just the thing to help. Presenting the Ranktracker all-in-one platform for effective SEO
Red Points is on a mission to help you take back your revenue and soar above your competitors. With a suite of solutions, Red Points is trusted by +1,200 of brands to provide complete protection, take down bad actors and recover revenue.
Red Points' DMCA takedown service is the most recommended automated DMCA takedown solution because of a variety of smart, adaptable, and accessible features. Through bot-powered searches and machine learning Red Points will allow you to discover the most damaging infringers wherever they are online. Then DMCA takedown notices will be sent instantly using automation rules to ensure that any copyright infringer is stopped in their tracks.
Red Points' solution stands out from some of the other options on this list because of the powerful automation capabilities, the smart combination of machine learning and AI technology, and the non-stop protection policy. Red Points functions via a simple flat fees model which ensures that you get the best value for money automated DMCA takedown service on the market. Big brands like Puma, FILA, and Foreo trust Red Points to protect their brand online.

BrandShield is a brand oriented digital risk protection tool for detecting and removing online scams. Named a Global Leader in Digital Risk Protection for 2022, BrandShield is a robust tech solution that can be tailored to suit your business needs.
With image recognition, high-risk shortlists, and data extraction capabilities, BrandShield's DMCA takedown solution is ideal for brands looking for an effective DMCA takedown strategy. BrandShield will also provide your business with social media protection and detailed reports to allow you to completely safeguard your brand.

OpSec is a provider of integrated online and on-product brand protection and authentication solutions for businesses and governments. They deliver protection against counterfeiting, piracy, and unauthorized usage.
The All-in-One Platform for Effective SEO
Behind every successful business is a strong SEO campaign. But with countless optimization tools and techniques out there to choose from, it can be hard to know where to start. Well, fear no more, cause I've got just the thing to help. Presenting the Ranktracker all-in-one platform for effective SEO
OpSec are experts at linking the online and offline experience, and they use cutting-edge protective technology to safeguard your business from copyright infringement. They also use machine learning to refine and revise their DMCA takedown process.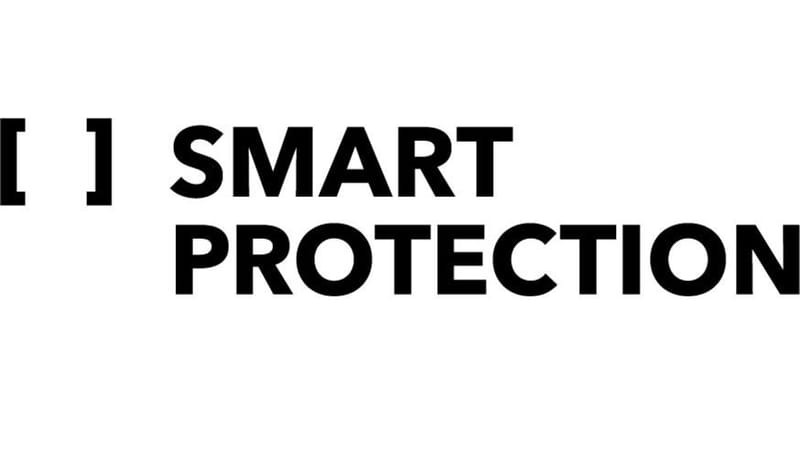 Smart Protection is a global brand, product and content protection company focussed on driving online sales and safeguarding the reputation of a variety of businesses.
Their suite of e-commerce monitoring, brand protection, anti-counterfeiting, and anti-piracy solutions have helped them become a top choice for many businesses looking to protect their intellectual property. Their DMCA takedown capabilities include thorough detection powered big data processes, key analysis by experts and successful takedowns delivered via tailored software.

Corsearch combines decades of industry expertise and AI-powered technology to provide a variety of trademark and brand protection solutions. With clients like Unilever, Levi's, and Mondelēz International, Corsearch is trusted throughout industries to protect content, tackle IP theft and fight digital piracy.
Corsearch's DMCA takedown capabilities include automation rules to quicken the removal process, dashboards to enable visibility and software personalization to ensure that all takedown efforts are tailored to your business.
The mission of DMCA.com is to make the content takedown process accessible, affordable, and effective. No matter the size or nature of your business DMCA.com wants to include you in their online content protection community.
They will provide your business with a variety of tools to help detect and defend against digital pirates. Their DMCA services include takedowns of images, text, video, audio, and products. They're committed to helping you recover your funds and they will only get paid if they successfully take down the scammers targeting your content.

Founded in 2000, Web Sheriff were pioneers in the realm of digital rights and DMCA takedowns. Today they continue to be experts in a diverse array of brand and content protection issues including music & video protection, search engine management, reputation management, and social media optimization. Their DMCA takedown service ensures that you can eliminate imposters and counterfeiters that prey on your customers.

Copytrack are experts in the global enforcement of image rights. They provide businesses with reliable and innovative ways to take down stolen images and assert their rights.
Their services include monitoring and rights clearing - both services have the ultimate goal of protecting your copyrights and getting you compensated for any funds lost to scammers. Driven by your business's goals and your rights approach, Copytrack will send DMCA takedown notices to ensure that your images are protected.

MarkMonitor provides domain management, security and consulting services to businesses looking to take care of their online presence. Part of their approach to security involves sending DMCA takedown notices to parties that may be infringing your rights.
The All-in-One Platform for Effective SEO
Behind every successful business is a strong SEO campaign. But with countless optimization tools and techniques out there to choose from, it can be hard to know where to start. Well, fear no more, cause I've got just the thing to help. Presenting the Ranktracker all-in-one platform for effective SEO
They provide around-the-clock online protection and help businesses keep an eye on evolving threats. Their approach to security is informed by expert, data-driven strategies that prioritize your domain portfolio.

FraudWatch is a digital brand protection organization that offers a sophisticated DMCA takedown service that will help your business takedown scammers and counterfeiters.
Regarding DMCA takedowns, FraudWatch has a team that tracks, analyzes and contacts each site to ensure that any malicious sites are immediately taken down. Their broad and robust suite of protection services make them a reliable option for a variety of issues that concern phishing, malware, brand abuse and social media.
What to look for when choosing a DMCA takedown solution
Before you choose a DMCA takedown solution for your business, you have to make sure that you know what you are looking for and what your business needs. Here are a few key things we think you should have in mind:
Speed and efficiency
The DMCA takedown solution you choose should be fast and efficient. The longer you allow copyright-infringing content to remain on the internet the greater the damage will be to your brand, IP and customers. Your DMCA takedown solution should empower you to remove content as quickly as possible and allow you to feel that your IP is immediately secure.
Accuracy
As well as being fast, the DMCA takedown solution must also be right. This means that the solution must accurately identify infringing content. There is no point in trying to takedown content that has not violated your copyright. This will lead to more trouble and it will not help you protect your intellectual property or your customers.
A user-friendly interface and automation capabilities
The DMCA takedown solution you choose must also have a user-friendly interface. The process of removing infringing online content should be easy and accessible for a variety of people regardless of their technical background. Ensure that the solution you opt for has an easy-to-use interface that allows you to act fast and takedown scammers.
Equally, in today's digital age it is important for a DMCA takedown solution to have modern automation capabilities. An automated DMCA takedown service ensures that you can have a hands-off approach while still effectively removing any infringing online content.
A strong reputation and track record
Don't take any risks with your intellectual property. Find a DMCA service that has a strong reputation and track record of successful takedowns. This will give you peace of mind and will allow you to rely on a service to execute critical moves to protect your intellectual property.
Tips for selecting a DMCA takedown solution
Selecting the right DMCA takedown solution for your business is not a straightforward task. Here a few tips to ensure that you are thinking about everything you need to consider before selecting the right DMCA software
Understand your business needs
What are your priorities? What are your growth goals? What business risks are you facing? These are the kinds of questions you should be asking of yourself and your colleagues. This will allow you to understand your business needs which will be key in helping you select a DMCA takedown solution that is right for your business.
Consider the solution's reputation and user feedback
What is the track record of this solution? What other brand's have used this solution successfully? Have you looked at their user feedback? Before selecting any solution a sensible step to take is to consider reputation and user feedback. Is it all positive? Is there any user feedback that might provide you with some insights into the prospective solution?
Customization and scalability options
Does the solution have customization capabilities? Is it scalable? For many businesses, customization and scalability will be key requirements. Customization will help you create a tailored takedown service that suits you. Equally, a scalable solution will be important if you are a growing business set to face an increasing amount of scammers as your brand's profile evolves.
Reporting and analytics capabilities
Does the solution allow you to measure your progress? What are the analytics capabilities? Reporting is an essential part of improving your process and making consistent gains for your brand. A solution that provides in-depth and relevant reporting will allow your business to prepare for the future and robustly protect your customers.
Additional services or features offered
Does the solution provide you with additional services or features? This added value will allow you to distinguish yourselves from your competitors when it comes to intellectual property protection. Additional features and services will also enable you to create a comprehensive approach to DMCA takedowns and brand protection.