Intro
For any business in today's age, providing top-notch customer service is becoming a priority to stay ahead of the curve. According to Zendesk, business leaders share that customer service has positively impacted their business growth.
By delivering a seamless customer experience, your customers will gladly return to you. Even better, they might even bring their family and friends along!
To ensure superior customer experience (CX) across touchpoints, a well-thought-out strategy will help you achieve your CX goals.
Did you know that SEO can be one of the strategies you can leverage to deliver first-rate customer support?
Yes! You can align your SEO and customer service efforts for a win-win situation.
When discussing search engine optimization, we automatically think of search engines and their complex algorithms. While SEO is significantly about bringing in traffic and boosting sales, it can also go a long way in improving the quality of your customer service.
The All-in-One Platform for Effective SEO
Behind every successful business is a strong SEO campaign. But with countless optimization tools and techniques out there to choose from, it can be hard to know where to start. Well, fear no more, cause I've got just the thing to help. Presenting the Ranktracker all-in-one platform for effective SEO
This blog will discuss 7 ways in which small and medium enterprises can align their SEO and customer service efforts.
What is SEO?
SEO or search engine optimization takes actionable steps to help a website or content piece rank higher in search results. The ultimate goal is to increase your site's visibility on search engines and increase organic traffic.
SEO is about creating high-quality content to fulfill your user's search queries. By focusing on creating valuable and intentional content, you are competing on one of the most important channels to bring traffic to your website.
Let's look at an example. You type in "How to fix my wifi connection." Thousands of search results appear before you in a flash. You scan through the results quickly and click on a link. More often than not, you're likely to click the first page results.
In fact, according to Backlinko, 54.4% of all clicks come from the first three search results on Google.
In short, SEO is crucial to increase your website's visibility, bringing in more traffic and opportunities to convert prospects into customers.
SEO is only used for marketing: This is a myth
The answer: not exclusively.
One of your marketer's primary uses of SEO is to ensure that the correct search terms are included in blogs and other online content. This ensures that you create content that matches your prospect's search intent and ranks for the exact keywords on search engines like Google.
The All-in-One Platform for Effective SEO
Behind every successful business is a strong SEO campaign. But with countless optimization tools and techniques out there to choose from, it can be hard to know where to start. Well, fear no more, cause I've got just the thing to help. Presenting the Ranktracker all-in-one platform for effective SEO
But you can also optimize your SEO strategy for customer service!
SEO helps you identify your prospect's or customer's search intent.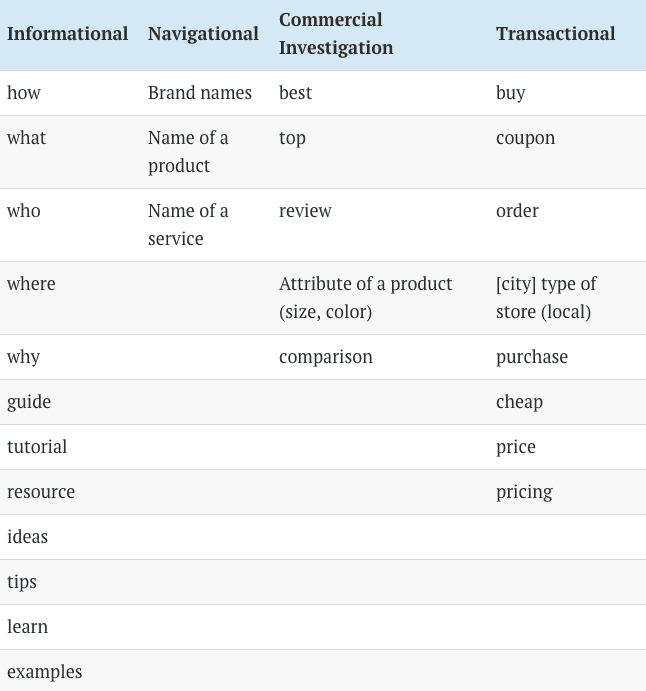 You can create high-value, targeted content with specific keywords to fulfill your customers' search queries by analyzing what your customers are looking for. This way, you can create an external knowledge base of your website's FAQs, help articles, and troubleshooting guides with high-intent keywords to help customers find your content.
Here is how the Ranktracker keyword research tool can help you with searching for potential keywords that your customers might be searching to resolve their issues.

An SEO-friendly knowledge base will also serve as a self-service portal for customers to find readily available support anytime. Since 67% of customers prefer self-service over speaking to a human agent, your optimized knowledge base delivers exactly what customers want.
You can thus align your SEO and customer service efforts to make the most of your online content.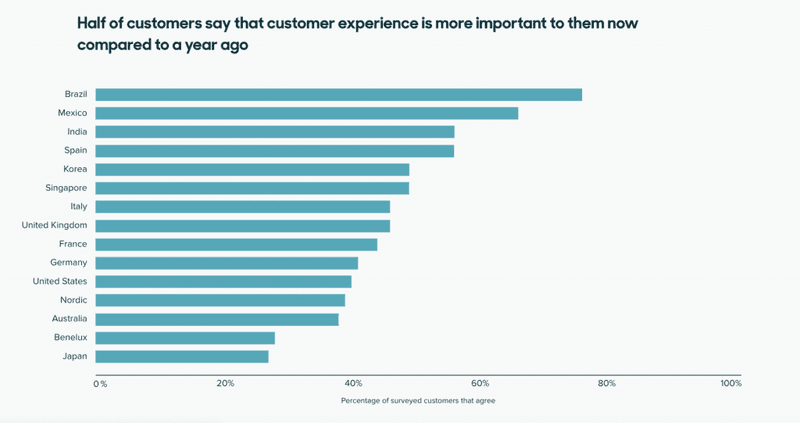 7 ways how SMEs can leverage SEO for better customer service
1. Enhance website speed for a pleasant user experience
Imagine this. You click on a webpage, but it takes forever to load. You wait a few seconds more but leave, disappointed with the slow-loading website that deterred you from your goal.
This is precisely what a bad user experience (UX) means.
With diminishing attention spans and crazy-tight schedules, your customers no longer have the patience or the time to wait for a slow, unresponsive website.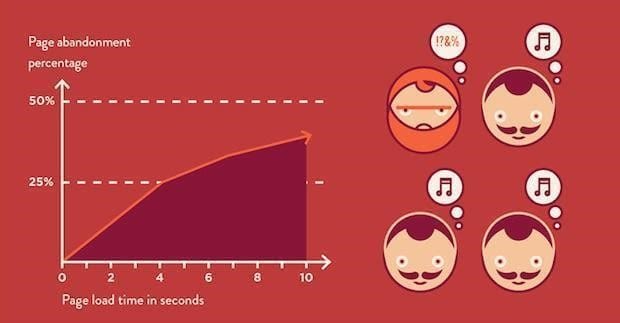 And with so many other websites to choose from, one bad user experience and you can bid farewell to potential customers. Up to 88% of users won't return to a website after a bad user experience.
With the increased focus on people-first experience, search engine algorithms highly favor fast-to-load websites. Even the best content or solid SEO strategy cannot save you from unfavorable rankings with a slow-loading website.
And if you think about it, an unresponsive website also affects your customer's experience. They face an inconvenient roadblock in their user journey while trying to complete a task.
The answer to this challenge is clean code - use caching, no unnecessary redirects, and test web page speed to ensure it loads in two seconds or less. This way, you reduce your website's bounce rate and keep customers happy.
2. Create high-value help center articles and FAQs
Content is king. It was true when Bill Gates said it in 1996, and it is still true now.
Creating high-value content tailored to your customer's search intent will help direct customers to the necessary solutions. And this starts with having a well-planned keyword strategy in place.
Assessing search metrics to track the most common keywords your customers search for can help you understand the current issues that your customers are facing.
You can then create high-value content that search engines find useful for your audience and answer their search intent.
A great tip is to use regular, easy-to-solve queries as topics for your FAQ. The question-and-answer format will directly answer simple and commonly asked questions that customers can use for instant self-service. Over 40% of customers now would rather self-serve over contact agents.
Check out how Shopify has included a FAQ section in its help center so users can self-serve.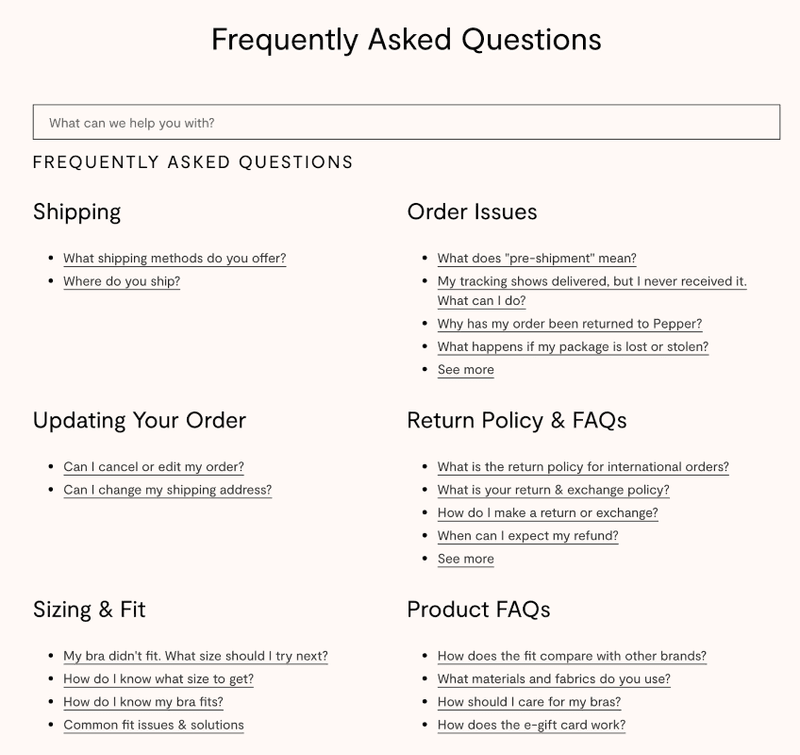 With help articles, customers with questions about products and/or services can access them to understand your offerings better. This way, they no longer have to call your support reps to get basic information.
Instead, customers can leverage public knowledge on your website to solve their queries. By doing this, you empower customers to resolve their questions independently and create content that provides value to searchers, which search engine algorithms reward.
Search engines like Google also prefer websites with a good amount of internal linking. But the trick here is to not force or stuff links. Instead, link highly relevant content naturally to optimize your SEO and customer service efforts.
3. Optimize the knowledge base to improve discoverability
SEO is like a race - every website is competing for first place. However, getting there takes time and effort.
Your external knowledge bases content like troubleshooting guides, FAQs, and articles can show up on search results and help you rank higher, but only if you provide value-loaded content that users engage with.
Since customer expectations are only getting higher, ensuring that your knowledge base is loaded with the freshest content is crucial to meet these expectations. This means regularly updating your knowledge base with new content or editing existing content is mission-critical for superior customer support.
Some best practices for optimizing your knowledge base are:
Including keywords in your URLs to make it easy for users to find
Section your content into short, digestible paragraphs under different subheadings with H2, H3, and H4 tags
Use bullet points and numbered lists where possible to make content easy to consume
Insert relevant images and videos in your content to help users grasp information better
Use internal links to improve the crawlability and indexability of your site
Add meta tags to all your pages in the help center
Conduct a comprehensive link audit to ensure your knowledge base is free of broken links, as over 85% of online customers do not come back to a site after a bad experience
In the Ranktracker site audit section, you can get the complete overview of how SEO-optimized your pages are and what issues, errors, & warnings need to be resolved.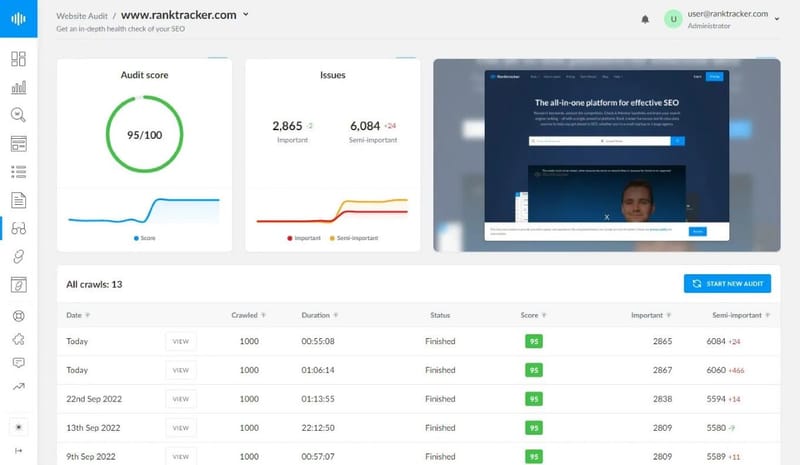 When optimizing your knowledge base, ensuring that content is well-organized into relevant categories and sub-categories is critical. This way, your users can find related content easily without digging through heaps of information.
Since 89% of millennials prefer using a search engine to find any product or service-related questions before contacting a support agent, your content can appear on search engine results pages (SERP) to boost self-service.
The bottom line is that a highly optimized knowledge management system will not only help you serve your existing customers but can also help you find new ones.
4. Include an intuitive search feature for easy access to knowledge
Did you know that over 65% of visitors would not return to a site after a poor search experience?
This means that delivering what your visitors search for directly impacts your business.
Not only does an intuitive search help predict what your visitors are looking for, but it also eliminates the possible typos that could arise in various situations.
Using an intuitive search feature will help your customers navigate your website and knowledge repository faster to find exactly what they are looking for without digging through piles of irrelevant information.
This saves them much time and makes contextual information readily accessible 24/7 since support is no longer restricted to official working hours. Thus, a simple feature like an intuitive search can go a long way in improving customer experience with your brand.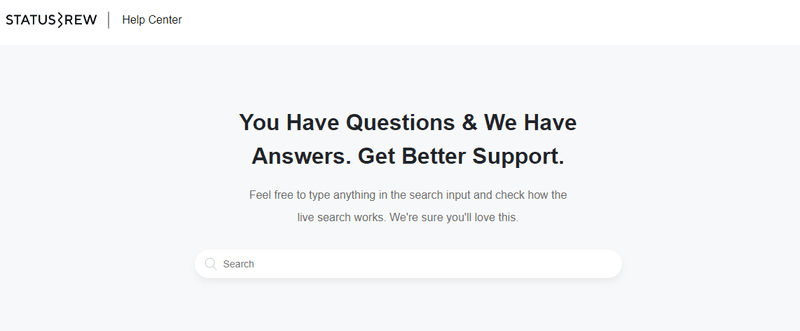 5. Use videos and pictures for higher engagement
While written material is one way to include keywords in your content, visual media is another great tool to boost your rankings on search engines.
Research shows that up to 65% of the general population are visual learners, meaning they need to see new information to retain it. This is why using pictures and videos to present information is a great way to deliver valuable information that users can engage with.
With the rise of on-the-go and video content, Google also promotes highly relevant videos in search results. By creating high-quality videos that answer your customer's questions, you can get featured on SERPs as feature snippets or video carousels.
6. Track analytics for actionable insights
Every customer that comes to your website has a goal. And each customer journey is unique, with different obstacles across touchpoints.
Using numbers and data, Google Analytics is a great way to tell a customer story. For instance, if your site has a search bar, Google Analytics can capture the search terms visitors ask. This is a powerful way of understanding your visitor's goals on your website.
This feature can determine crucial insights like:
Content opportunities
Knowledge gaps
Conversion leads
Overall customer interest
From tracking customer search queries through your search bar to evaluating conversion rates, you can leverage the data you collect to dive deep into your customer's journey to understand where customers face roadblocks and how to solve them.
Bottom line: Data is only a navigator to help you understand user pain points along their customer journey. Essentially, you must go beyond numbers and stand in your customer's shoes to comprehend the challenges on your website that deter them from their goals.
7. Promote customer feedback
While customer feedback plays only a minute role in SEO, they go a long way in garnering trust from other potential customers and whether they want to engage with your brand.
Think of customer reviews as one of your greatest salespersons! As an effective salesperson, reviews prove that your product or service has been tried and tested with successful outcomes.
You can include genuine customer reviews on your website's homepage to show visitors and potential customers how others enjoy your offerings and get them excited about your brand!
This way, you let your customers talk and help facilitate others on their journey toward your brand.
The All-in-One Platform for Effective SEO
Behind every successful business is a strong SEO campaign. But with countless optimization tools and techniques out there to choose from, it can be hard to know where to start. Well, fear no more, cause I've got just the thing to help. Presenting the Ranktracker all-in-one platform for effective SEO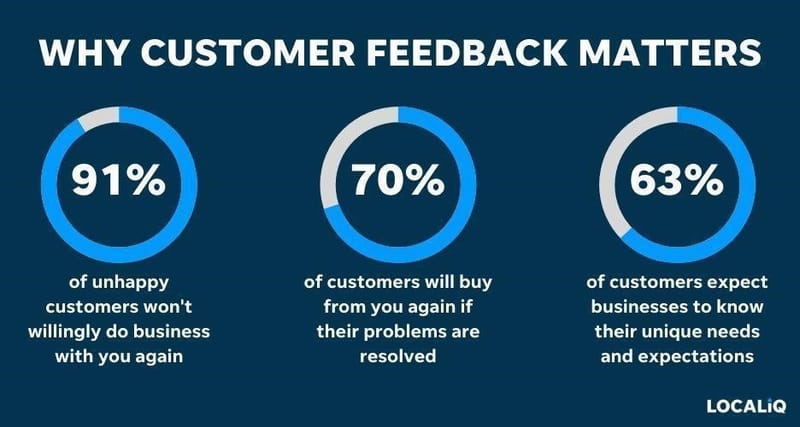 Final thoughts
Incorporating SEO into your CX initiatives is not about picking up as much traffic from the web as possible. Instead, it is about funneling your target audience in the first place.
The critical point is maximizing your customers' search intent to discover their searches before reaching your brand. This way, you can close gaps in your SEO efforts for targeted keywords.
And as Google prioritizes efforts with seamless user experience for higher rankings, SEO and customer experience go side-by-side.
With high-quality content, good site architecture, and social proof to vouch for your brand, you can deliver top-grade customer service to keep your customers happy.