Intro
Content production is vital for organizations and individuals in today's fast-paced digital world. Finding efficient and effective ways to produce content is crucial, whether you're a content creator, marketer, or business owner. On4t's Text-to-Speech is one such product that has grown tremendously in popularity.
On4t offers a variety of advantages that make it the finest option for content creation because of its sophisticated capabilities and realistic-sounding voices. On4T text-to-speech search engine performance is effectively optimized by using a dependable rank tracker. This post examines how On4t Online Text to Speech can revolutionize your content production workflow and boost productivity.
Explaining the Need for Text-to-Speech Technology
The introduction of text-to-speech technologies has completely transformed how individuals engage with digital material. This technology, which reads written text aloud using a computer-generated voice, has been included in several gadgets, including cell phones, GPS systems, and e-readers. The capacity to accommodate people with impairments is one of text-to-speech technology's most important advantages.
Why does Text-to-Speech matter for Content Creation?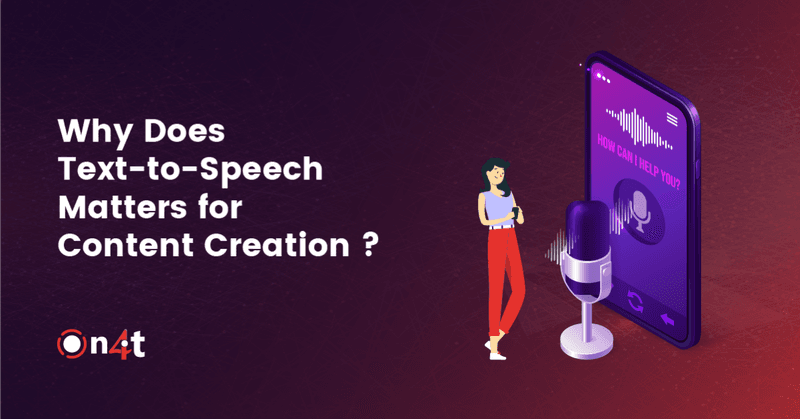 Despite text-to-this technology's long history, voice assistants and audio content have only recently become essential tools for content development. The TTS tool by On4t.com has many different applications for different types of content.
It helps produce interesting podcasts, compelling voiceovers for videos, interactive e-learning materials, and so on. Its voices sound natural and support many languages, perfect for improving the audio experience in various industries and platforms.
People with visual impairments can more readily access information by having written text read aloud, fostering inclusion and fair access to knowledge. . For instance, those who are blind can listen to written material that would otherwise be unavailable to them, and people who have dyslexia or learning issues can benefit from having assigned books read aloud to them so they can understand them better.
How to integrate On4t Text to Speech into your Content Creation process?
A vital https://on4t.com/text-to-speech tool may significantly improve how you create content. On4t Text to voice enables you to produce audio versions of your blog posts, articles, and other digital material by turning written text into a realistic-sounding voice.
Choose the content you wish to convert before integrating text to voice into your content development process. Firstly the text should be copied and pasted into the On4t Online Text to Speech platform. Select the language and voice you want for your audio file next. Additionally, you may change the volume and speed settings as necessary.
The All-in-One Platform for Effective SEO
Behind every successful business is a strong SEO campaign. But with countless optimization tools and techniques out there to choose from, it can be hard to know where to start. Well, fear no more, cause I've got just the thing to help. Presenting the Ranktracker all-in-one platform for effective SEO
Once you've created the audio file with this Ai voice generator, it's time to incorporate it into your content marketing strategy.
The Power of On4t Text-to-Speech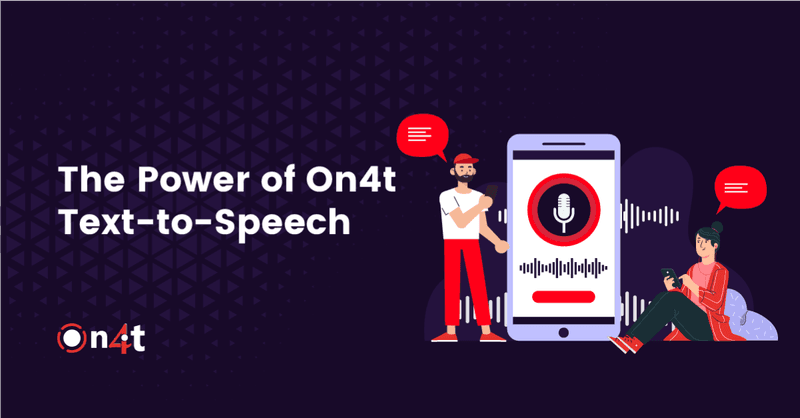 On4t TTS is a cutting-edge technology that converts written text into high-quality spoken audio. It leverages the latest advancements in artificial intelligence and natural language processing to deliver remarkably realistic and expressive Text to Speech voices. Here are some key reasons why On4t stands out as the ultimate tool for content creation:
Natural-Sounding TTS Voices
On4t offers various Text to Speech voices, all created to sound astonishingly authentic and genuine. You may select the ideal agent to suit your content and target audience from several dialects, languages, tones, and styles. Your material has an additional element of credibility because of its realistic manner and pronunciation.
Multilingual Support
On4t's vast language support is one of its unique advantages. With language support, you may produce content in many languages and reach a worldwide audience. Businesses and people who operate in foreign markets particularly benefit from this since it enables them to communicate successfully with various audiences.
Improves Workflow and Saves Time
Creating content may take a lot of time, especially regarding audio material. You may save significant time and work using On4t TTS instead of manually recording and editing voiceovers. You may rapidly and effectively produce high-quality audio material, optimizing your workflow and increasing productivity.
Improved Efficiency, Accuracy, and Accessibility
The effectiveness, accuracy, and accessibility of audio material are improved with this Ai voice generator. It streamlines audio material production through automation, boosting productivity and saving time. Even for complicated phrases, sophisticated algorithms guarantee accurate pronunciation. Distributing audio information that appeals to a broad audience, it also advances accessibility.
Use Cases of On4t Text to Speech: Podcasts, Videos, E-learning Content, and More.
With its many use cases, the On4t's Ai voice generator is a flexible tool for many sorts of information. On4t allows you to produce captivating and immersive audio experiences, whether doing podcasts, movies, or e-learning materials. On4t improves audio content quality across various devices and industries with its realistic voices and broad language support.
Conclusion
By providing realistic voices, broad language support, and time-saving automation, this Text to Speech online technology revolutionizes generating content. Using On4t may significantly improve your content production process whether you're a content producer, marketer, or business owner. Productivity and engagement may increase due to its ability to produce high-quality audio material quickly and effectively.
On4t helps video producers in various sectors by using configurable voices and managing complicated technical material. Utilize Online Text to Speech to improve the quality of your visual content and engage your audience with high-quality audio content.
Frequently Asked Questions
Can various forms of material be used with On4t Text-to-Speech?
Absolutely! On4t's TTS is adaptable and may be used for various content categories, including podcasts, video voiceovers, audiobooks, and eLearning courses. The versatility of On4t renders it a superb instrument for content creators across various industries.
Is On4t TTS voice selection customizable?
Yes, On4t's text-to-audio lets you change the voices on your voicemail. You may change the speed, pitch, and other factors to fine-tune the speech output to your preferences. Doing this may give your audience a memorable and tailored audio experience.