Intro
When it comes to turning your online visitors into buyers, communication is key.
Understanding your audience provides engagement that is organic rather than forced.
Your main focus of SEO-powered product descriptions should be to build relationships with your customers that reflect connectivity.
This is where effective communication comes into play. Strategic SEO helps introduce a steady flow of ecommerce traffic that increases over time.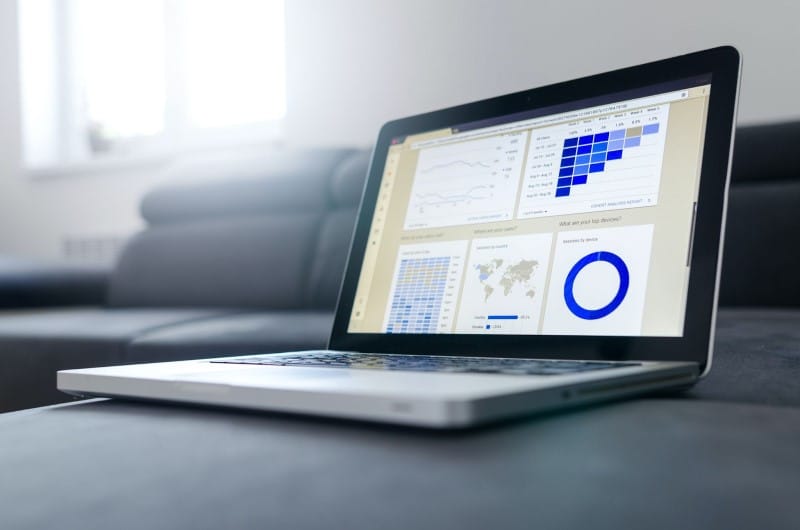 (Source: Unsplash)
What's important to remember is that your online communication should tailor towards humans rather than online bots.
The All-in-One Platform for Effective SEO
Behind every successful business is a strong SEO campaign. But with countless optimization tools and techniques out there to choose from, it can be hard to know where to start. Well, fear no more, cause I've got just the thing to help. Presenting the Ranktracker all-in-one platform for effective SEO
When you're planning your SEO strategy, consider your target audience and how to reach them organically rather than through PPC (Pay Per Click).
In this post, we will run through several essential tips that you can use to create powerful and engaging SEO product descriptions.
So, buckle up, because we're going on an SEO rollercoaster with a flash photo at the end (available from the gift shop afterwards).
Essential elements of successful SEO product descriptions
Know your audience
Before even putting fingers to keyboard (guess it's goodbye to the saying "pen to paper," you served us well sweet Prince), your goal should be to define your target audience and engineer your writing with them in mind.
When your customers feel engaged and informed, they are more likely to move forward with your product.
It all comes down to removing the obstacles that prevent customers from a successful online conversation.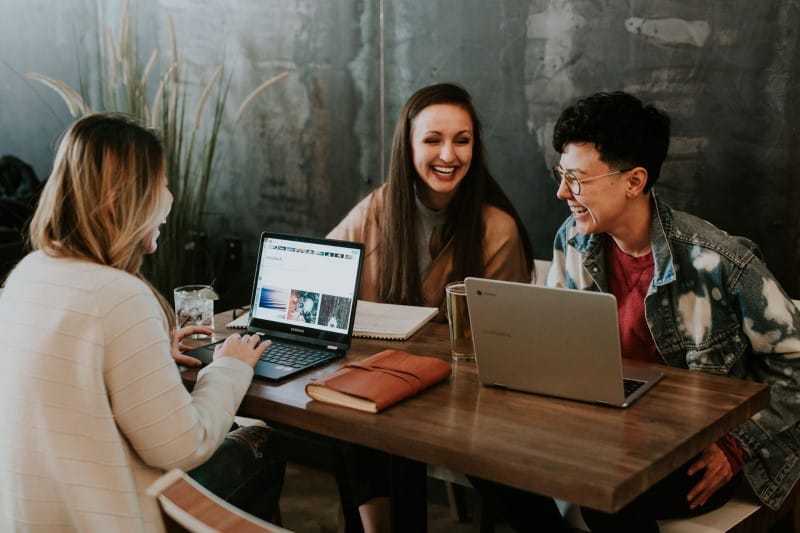 (Source: Unsplash)
The All-in-One Platform for Effective SEO
Behind every successful business is a strong SEO campaign. But with countless optimization tools and techniques out there to choose from, it can be hard to know where to start. Well, fear no more, cause I've got just the thing to help. Presenting the Ranktracker all-in-one platform for effective SEO
Imagine you're a company that specializes in the distribution of software alternatives to Grasshopper, your goal would be to create a buyer persona that reflects the ideals of your company.
Establishing a target audience early on awards you with the opportunity to steer your online marketing in the right direction.
When thinking of your target audience, it's important to remember these key factors:
What are the benefits of your product?
What are the needs and desires of your customers?
What content description will entice your target demographic?
What stimulates your customers to buy?
The main advantage to understanding your customers is that once you are aware of their needs, you can pitch your SEO efforts to maximize customer engagement.
Customers want to find the right product for them, and it's your job to make the process easy.
Creating a buyer persona that you can target will help tailor your descriptive SEO content.
Considering questions such as "who are they?", "what do they do?", and "how do they shop?", will help form an idea of your target client and their online habits.
Use the best SEO keywords for your product
Search engines no longer focus on how many keywords feature in a product page, so if you're asking yourself does duplicate content hurt SEO? The answer is a resounding yes!
SEO should provide value rather than quantity, and the Google police can spot unnecessary duplication a mile off.
Keywords are still a must in product descriptions, but it has become far more complex than simply filling your page with buzzwords.
Search engines can spot when an article or description is spam and relegate it to the bottom of the all-conquering SERP (search engine results page). Your goal should be to reach the top spot and stay there (imagine Rocky Balboa before he met Mr. T).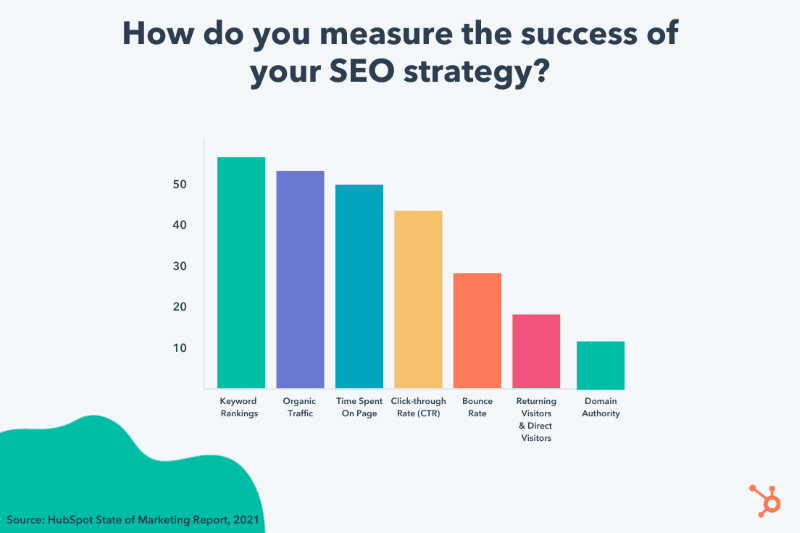 (Source: HubSpot)
Tools such as ranktracker.com's SERP checker will help you find the best SEO keyword opportunities for your chosen product, complete with search volumes and difficulty ratings.
Google, as well as other search engines, favor key and specific words, so it is imperative that they feature within your product descriptions as well as meta descriptions, and titles.
Imagine a business that is writing a product description for an enterprise communication solution or a call recording software, they would need to research keywords associated with the digital service and decipher the search volume to conversion rate for maximum optimization.
Develop an SEO strategy
As stated in the introduction, if you try to manipulate your descriptions using unnecessary keywords, you will cause more harm than good to your ranking.
Your content should flow naturally, rather than read as if words have been shoehorned in.
The perfect keyword can make or break your optimization; it can be the difference between being invisible and being seen.
The best practice to enable higher rankings within a search engine is to research keyword optimization within your SEO strategy.
Short-tail and long-tail keywords
There are different types of keywords that you should become familiar with:
Short-tail keywords are search phrases with only one or two words. An example of this is the word "weather."
Long-tail keywords are three or more words that are very specific and are more niche. Whereas "weather" is a short-tail keyword, "how is the weather tomorrow?" helps to determine the search intent.
Even though short-tail keywords are harder to rank than their long-tail partners, they are still a necessary search term to explore.
They tend to have a very high search volume because they are so vast in appeal and often include the starting point of a search term.
The reason short-tail keywords are important to your strategy is simply because they have the highest amount of searches per month. Think of it as a step in the right direction.
Long-tail keywords have low competition in search engines but they exhibit a higher conversion rate because they fulfill the searchers' needs.
What is important to your SEO strategy is finding the relevant long-tail keywords for your product and utilizing them efficiently. In doing so you create effective communication between yourself and your customers.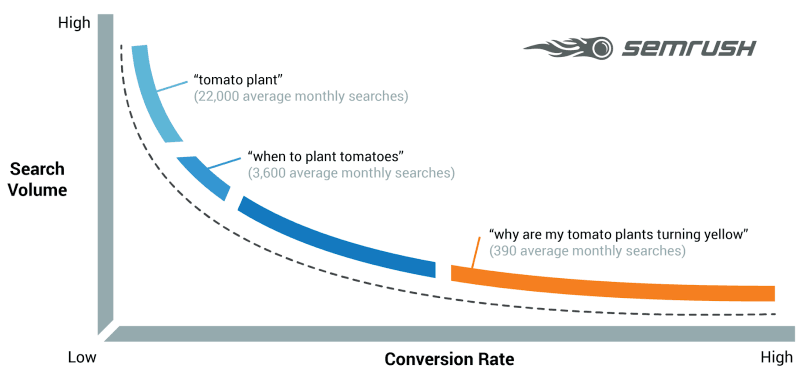 (Source: Medium)
If we take the example of effective recruitment, long-tail keywords such as "Bachelor Science Mechanical Engineering" will produce more concise search results than if you had used a short-tail keyword description such as "Bachelor Science."
Highlight the benefits of your product
When talking about benefits, the key is to write about how your product will improve the needs of your buyer whilst securing future online visits.
Rather than discussing the features your product may have, delve deeper into its advantages as this will provide more appealing content to your online customer.
Clients are interested in your product because of what it has to offer them, so you need to make them aware of all its capabilities. You need to make the customer aware of everything that your product has to offer.
Utilizing lifestyle writing and storytelling for your content
Exploring lifestyle writing and storytelling within your descriptions is the perfect way to relate to your target audience and their internal values and goals.
Instead of exploring the technical capabilities of your product, lifestyle writing allows you to move past the specifics and focus on its emotive appeal.
Embodying these shared values means you are able to corner your intended demographic. The more authenticity found in your content, the better your chances are of appealing to your audience.
Using the example of a four person tent, rather than listing the tent's dimensions, it would be better to present the idea of friends and family camping together and creating memories (as long as nobody brings the guitar! I know this because I'm the one who brings the guitar).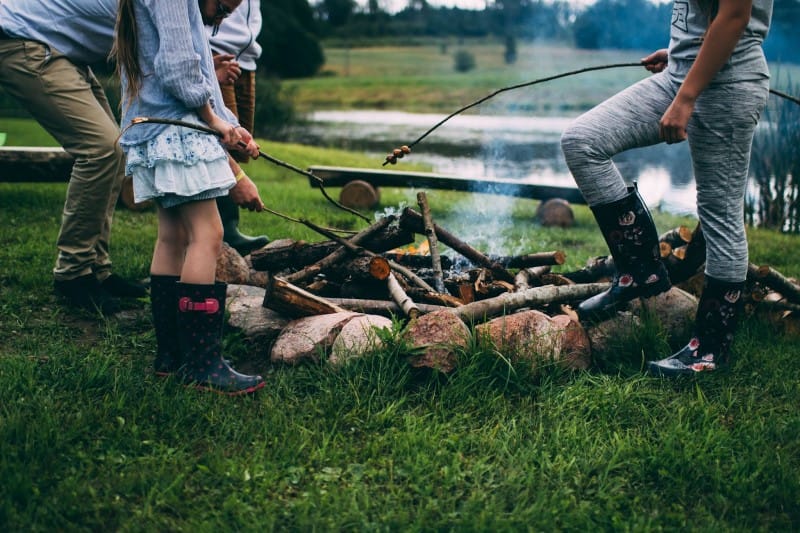 (Source: Unsplash)
If we look at the process of digital customer experience management, which refers to the total online interactions you have had with your customer, your interactions will be much higher if you can build a rapport that encourages positivity and retention.
Lifestyle writing offers your customers the chance to imagine their life with your product whilst storytelling explores a narrative that can captivate your buyer's imagination.
Telling a story humanizes your company in the eyes of the reader and puts a face to the company (rather than another one of those faceless companies that occupy the market).
The All-in-One Platform for Effective SEO
Behind every successful business is a strong SEO campaign. But with countless optimization tools and techniques out there to choose from, it can be hard to know where to start. Well, fear no more, cause I've got just the thing to help. Presenting the Ranktracker all-in-one platform for effective SEO
Storytelling allows you to delve into the history of your product and how it came to be, as well as any other nuances that you would like to include.
So, for instance, say we were to explore the question of what is AI domain registration within your product description? Your goal would be to describe why a reader should be interested in this feature; what it is, and how it can help.
Now for the wrap party
Having read through this guide, you should have picked up a few key pointers, but let's go over them one more time:
Know your audience
Use the best SEO keywords for your product
Keyword research
Highlight the benefits of your product
Write in an emotive way that appeals to your target demographic
Essentially, you believe in your product, so it's up to you to make others believe in it too.
Now, unbuckle yourself from the SEO rollercoaster and go get your photo, we hope you pulled a funny face as the camera went off.
About Author
Jenna Bunnell - Senior Manager, Content Marketing, Dialpad
Jenna Bunnell is the Senior Manager for Content Marketing at Dialpad, an AI-incorporated cloud-hosted unified communications system that provides valuable call details for business owners and sales representatives. She is driven and passionate about communicating a brand's design sensibility and visualizing how content can be presented in creative and comprehensive ways. Jenna has written for domains such as Benchmark One and Shitf4Shop. Check out her LinkedIn profile.