Intro
Email marketing is still one of the oldest and most effective marketing strategies. With 4 billion email users worldwide, it is critical to leverage the strategy as tactically as possible. 
But most businesses fail at one critical aspect of email marketing: monetizing their email lists. 
Since there is a no-one-size-fits-all approach, email marketers have to think creatively about monetizing their email lists.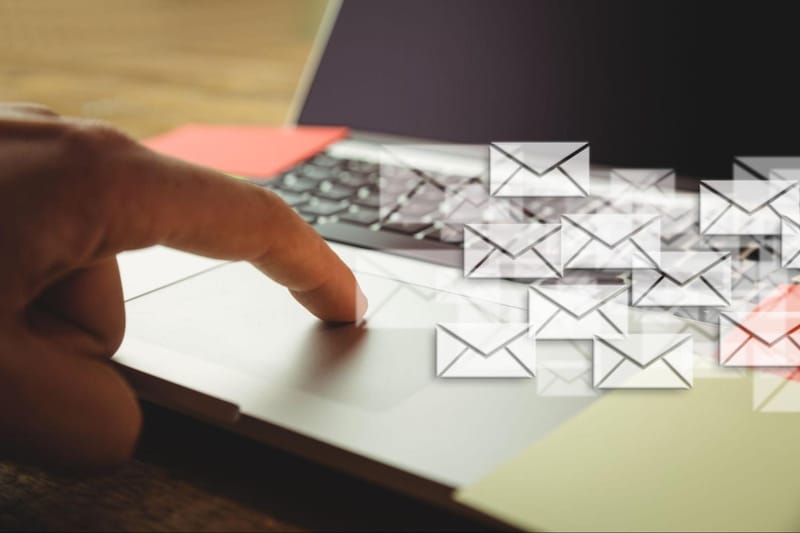 Here we will explore some of the best ways to grow your business through email lists and keep it healthy.
7 Strategies to Leverage Your Email List in 2022
Without further ado, let's get started. 
1. Offer Discounts and Free Samples
Price is a critical factor influencing online purchases. This is why brands offer customers discounts now and then. A recent study also states that 94% of customers seek out deals or discounts when shopping online.
To stay competitive in the growing online space and reward repeat customers for their loyalty, brands need to attract customers by offering them discounts or free samples.
The All-in-One Platform for Effective SEO
Behind every successful business is a strong SEO campaign. But with countless optimization tools and techniques out there to choose from, it can be hard to know where to start. Well, fear no more, cause I've got just the thing to help. Presenting the Ranktracker all-in-one platform for effective SEO
With a well-executed email campaign, you can entice potential customers back to your store and improve the profitability of your business for better ROI. 
2. Offer Exclusive Experiences to Loyal Subscribers
Whether you are a software development company or preparing for a new product launch, you can offer exciting experiences to your loyal customers through your email campaigns.
For instance, you can send exclusive memberships to your loyal subscribers or give them early access to a new product launch to make them feel valued.
You can create a personalized email campaign for your customers and offer them a chance to engage with the brand, experience new things, and potentially convert. 
3. Create Custom Offers Based on a Customer Journey
It is no secret that every customer needs gentle nudging to move forward in their purchasing journey. Furthermore, every customer is at a different stage during the sales funnel, so you need to customize your emails.
For instance, if you want to attract new consumers, you can send them welcome emails with discounts and offers that incite action. On the other hand, for loyal and repeat customers, you can send early access or membership offers to get them excited. 
4. Set up Retargeting Campaigns
The retargeting concept may not be new, but it is still difficult for businesses to get it right. One of the best ways for companies to help customers re-engage with a brand is through retargeting campaigns.
Retargeting email campaigns are for subscribers who have previously shown interest in your products but have not taken action. You can send personalized emails to customers who have previously shown interest in your products or encourage visitors to follow through with a purchase. 
5. Survey Your Email Readers
Still unsure about how your product will take off or want to know how your newest product feature is working? Try sending surveys through emails. 
For most marketers, email surveys are about collecting data. However, they are a valuable tool to know your customers and collect feedback. If you send newsletters, you can send a survey embedded in it or through images.
The All-in-One Platform for Effective SEO
Behind every successful business is a strong SEO campaign. But with countless optimization tools and techniques out there to choose from, it can be hard to know where to start. Well, fear no more, cause I've got just the thing to help. Presenting the Ranktracker all-in-one platform for effective SEO
Taking feedback will open new market opportunities and help you engage unhappy customers better.
6. Set up Back-in-Stock or Wishlist Emails
We all dream about having something exclusive in our life. Whether it is having a limited-edition watch or an exclusive hamper, everyone wants something that they cannot have. Who would have thought you could use this trick to grow your business.
The idea is simple. Send your customers back-in-stock or wishlist emails. These emails drive up demand for your understocked products and give your customers a rewarding experience.
Studies have shown that back-in-stock emails have a 65.32% open rate, so it is a strategy worth trying! With this, you can prompt positive interactions from your consumer base.
7. Automate What You Can
Automation is driving results everywhere. The same is true for email marketing. You can plan and send automated emails to your customers at specific intervals based on their actions. These emails are sent every time a subscriber takes action on your site.
For instance, if a customer signs up on your website for the newsletter, you can send them an automated registration confirmation email. Instead of sending inconsistent emails, you can automate messages for your email list to save time and warm up leads. 
Machine learning technologies in marketing automation can help you create a personalized consumer experience. ML-enabled marketing automation campaigns reduce time on repetitive tasks and give you more insights from marketing data. Automated email campaigns can accelerate revenue growth, shortening the sales cycle.
8. Incorporate Real Life News
What is on the minds of your email recipients at the moment? Is anything in the news that's relevant? For example, Out of the Box Innovations specializes in SEO for solar companies. They recently gained fresh clients with a completely cold, non-personalised campaign. They got open rates of between 29.74% (US) and 56.65% (AUS) and under 1% unsubscribes over a five email series.
The sales, higher than usual, and the lack of unsubscribes is because each email covered something real. For example, higher gas and electricity prices, the risk of energy blackouts, supply chain concerns about solar PV panels.
9. Make A/B Testing Your Friend!
The biggest driver of a successful marketing campaign is experimentation. A/B testing, also known as split testing, is a method email marketers use to drive open rates or clicks. 
Here's how it goes: You create two variations of the same campaign and split a small proportion of your email list into groups A and B. One campaign variation is sent to group A, while the other to group B. The best-performing campaign out of the two is the one you send to the remaining subscribers. 
Successful companies are already trying this method to drive sales and boost customer experience. Now, it's your turn to accelerate your sales funnel with constant A/B testing. 
How Can Emails Drive Sales?
Now that you have an idea about how to leverage your email lists in creative ways, you may want to know how to use your email list specifically to boost sales. It's challenging but not impossible.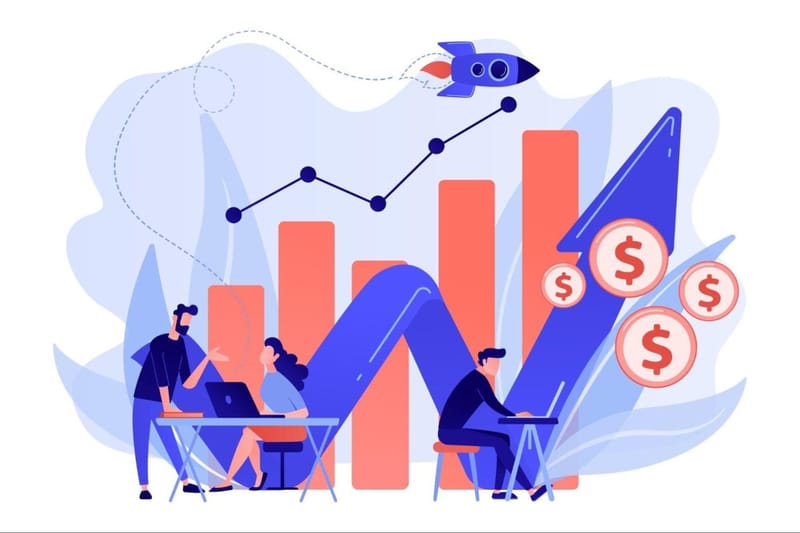 Let's discuss some ways you can use emails to boost revenue and sales.  
1. Promote Testimonials and Case Studies
The rise of social media has made it more accessible for customers to voice their opinions and give feedback, making social proof a part of a brand. Any positive comments or ratings of your business on the internet can immediately make other people trust you.
The presence of social proof is vital for your revenue and growth as it affects people's perception of your brand. 
The best way to drive sales using email campaigns is by integrating social proof like customer testimonials and case studies. Testimonials narrate different experiences of customers, and case studies show your company solved an existing problem and why it is valuable for you. Today, external validation carries more weight than branding messages, so you shouldn't ignore them at any cost. 
2. Send First Looks at New Products
Great products haven't experienced the take-off they deserve because of bad promotional strategy. For a new product launch, you require a tribe of early adopters who will not only use the product but also provide valuable feedback that is important in the early stages.
Also, it is a rewarding experience for loyal subscribers to get an exclusive sneak peek at the newest products. You can craft an email that introduces your product innovatively or use storytelling as an element to drive up sales. 
3. Keep Providing Valuable Insights
What most people want from their service providers is value. The sleazy promotional email tactic can be too much sometimes and often doesn't work. 
In today's sales world, the only way for a rep to close a deal is to provide value to a customer throughout their buying process. Hard selling tactics are bad for both the buyer and the rep.
You should design sales emails that do more than force information down the prospect's throat. Offer guidance, knowledge, and value through interactive content and suggestions.
Always respond to them whenever they ask something. The most underrated sales technique is caring. Start leveraging it today. 
Keeping Your Email List Healthy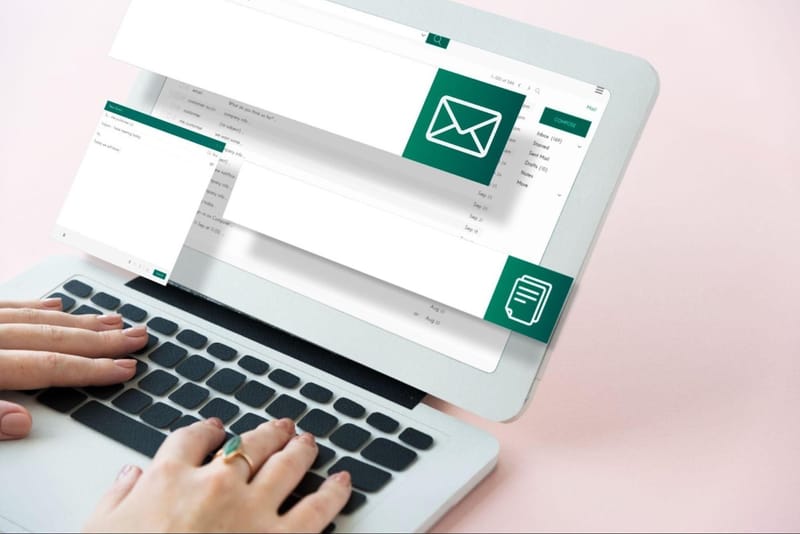 Maintaining a clean email list is imperative not just for sales but for growth. Regular check on your email marketing metrics should be your top priority if you want to improve the impact of your email campaigns and target the right people.
Poor delivery, inconsistent messages, and low engagement rates can increase customer dissatisfaction. Let's look at the top ways you can keep your email list healthy!
1. Delete All Inactive Subscribers
It pains to remove subscribers from your email list, but spamming is worse.
Most companies keep a sign-up box on their website and collect email IDs. But collecting email IDs of people who aren't interested in your product is not good for ROI. 
A warm email list has subscribers who have opted in for your newsletter, have been in contact with you for the last six months, and are actively engaging with your emails.
Whether you missed the mark with your first email campaign or you're re-engaging after a long break, it's critical to understand what your audience does want. It makes sense to engage potential prospects and eliminate inactive subscribers. 
2. Segment Your Subscriber List
As stated above, you may want to market your products to customers who listen. Sending emails without proper research is pointless for everyone involved - you are wasting your time and theirs.
For instance, the emails you have written for cold leads won't work for qualified leads. You need to segment your subscriber list for a better outlook. 
Here are five types of leads in email marketing that you should know!
Cold Leads: These leads are prospects who haven't shown interest in your product but fit perfectly with your target buyer persona. They need to be welcomed and nurtured. 
Warm Leads: They follow your blogs or have subscribed to your newsletter and need gentle nudging. You can send them reminder emails or showcase the benefits of using your products. 
Hot Leads: They have shown greater interest in your product and will be able to buy from you soon. 
Qualified Leads: These types of leads are on the hunt for solutions that can help them solve a problem or grow their business. You can send them case studies or testimonials to set up a meeting. 
Sales Ready Lead: Many people consider this group a sales-ready group because they are on the brink of purchasing your product. They need onboarding and support emails. 
3. Target the Right Audience
You heard it right- targeting works exceptionally well for your email marketing campaigns. 
But it can be tricky to figure it out. 
Targeted email marketing entails sending subscribers personalized email campaigns based on their profile data, behavior, location, language, and more. 
By segmenting your email list, you allow yourself to create more relevant messages tailored to the subscribers of those segments, allowing you to build a lasting relationship with those subscribers. If you want to move towards customizing your emails, targeting is an effective tactic. 
4. Carefully Word Your Subject Lines
In the email marketing world, subject lines are a make-or-break deal. A study states that 47% of email users open them solely based on subject lines. And 22% are more likely to open emails if the subject lines are personalized. 
And it comes as no surprise that many businesses fail to hook their customers with their subject lines. 
So, while we often write subject lines as afterthoughts, use your best creative resources to make them more clickable. 
5. Improve Deliverability and Reduce Spam Complaints
What's worse than spending hours creating an excellent email copy and letting it go to waste.
Email deliverability failures are more common than you can imagine. The rate at which emails are delivered to subscribers' inboxes is referred to as deliverability. And usually, they often end up in your subscriber's spam box. 
The All-in-One Platform for Effective SEO
Behind every successful business is a strong SEO campaign. But with countless optimization tools and techniques out there to choose from, it can be hard to know where to start. Well, fear no more, cause I've got just the thing to help. Presenting the Ranktracker all-in-one platform for effective SEO
So, how do you ensure that your email is delivered? Let's explore the best industry tricks!
Always check and authenticate your email domain
Write compelling email lines
Use the best email automation software
Keep monitoring campaign metrics like open rates
Check hard and soft bounce rates
Craft quality emails
An email program is one of the most valuable tools you can use to improve deliverability rates. Along with it, professional consulting can also help you improve the engagement of your campaigns. 
Key Takeaways
Email marketers are becoming agile, and with fierce competition, it's your turn to create magic with your campaigns. 
With up-to-date mailing lists, valuable content, and a targeted approach, you can stay assured that your emails will securely reach your contacts' inboxes. Email marketing is an effective strategy to rule the digital marketing world.
It is a solid foundation to grow your business. So, without further ado, kickstart your email marketing campaigns with a detailed and smarter approach. 
If you want to know more about how to increase your sales through emails or develop a comprehensive digital marketing strategy, here are valuable resources you can use for your business!