Intro
In today's ever-evolving e-commerce landscape, numerous businesses are deciding to migrate from Magento to Shopify. With its array of features and user-friendly interface, Shopify has become an attractive option for online retailers.
However, migrating from Magento to Shopify can be a tricky process, especially when it comes to keeping your SEO intact. This blog post will serve as your guide to smoothly navigate the migration process while safeguarding your SEO efforts. We'll explore the challenges involved and provide you with practical strategies to ensure a smooth transition. Let's get started!
1. Why should you migrate to Shopify?
Many businesses are now switching from Magento to Shopify. Among all softwares for B2B ecommerce business, Shopify offers faster loading speeds and mobile-friendly templates, which are important for online shoppers who don't like waiting. It also excels in scalability, hosting, security, customization, and automation.
With Shopify, merchants have lots of reasons to choose it for their e-commerce needs. It's a global leader in helping independent brands grow and gives merchants control over their brand and marketing. In 2021 alone, merchants sold billions of dollars worth of products through Shopify. They've even attracted big brands like Hello Fresh and French Connection.
Shopify has a wide variety of apps and themes, making it easy to build a successful online store. It's a user-friendly platform trusted by entrepreneurs in many industries, including fashion and publishing. Shopify is loved for its ease of use, scalability, beautiful storefronts, competitive pricing, and high security. With its extensive app library and access to marketing experts, Shopify offers a comprehensive platform for business growth. It is easy to use, scalable, affordable, and prioritizes security.
It's also a carbon-neutral platform, which is great for businesses focused on sustainability. By migrating to Shopify, businesses benefit from managed hosting, top-notch security, easy customization, powerful automation tools, a vast app ecosystem, and 24/7 support. It's the ideal platform to take your business to the next level in the world of e-commerce.
The All-in-One Platform for Effective SEO
Behind every successful business is a strong SEO campaign. But with countless optimization tools and techniques out there to choose from, it can be hard to know where to start. Well, fear no more, cause I've got just the thing to help. Presenting the Ranktracker all-in-one platform for effective SEO
Key benefits of migrating to Shopify include managed hosting, robust security features, user-friendly customization options, efficient automations, and an extensive app ecosystem. With Shopify's dedicated 24/7 support, merchants can receive professional assistance whenever needed. Overall, Shopify provides a reliable and feature-rich platform for e-commerce success.
2. How to maintain SEO when migrating from Magento to Shopify?
Migrating from one platform to another always carries a risk, especially when it comes to losing your SEO position. However, there's no need to worry. When you migrate from Magento to Shopify, you can maintain SEO for Shopify by following the steps mentioned below.
1. Pre-migration Preparation
Analyze your website:
First, use an SEO spider tool to crawl your website and gather URL information. Use an SEO spider tool like Screaming Frog, SEMrush, Moz Pro, Ahrefs, or DeepCrawl to crawl your website. This will help you securely store a backup of the crawl data such as URLs, Keyword Rankings, Backlink Profile, Analytics Data,... for future reference. This will prove helpful in case you need to cross-reference the old site's structure or retrieve specific page title tags.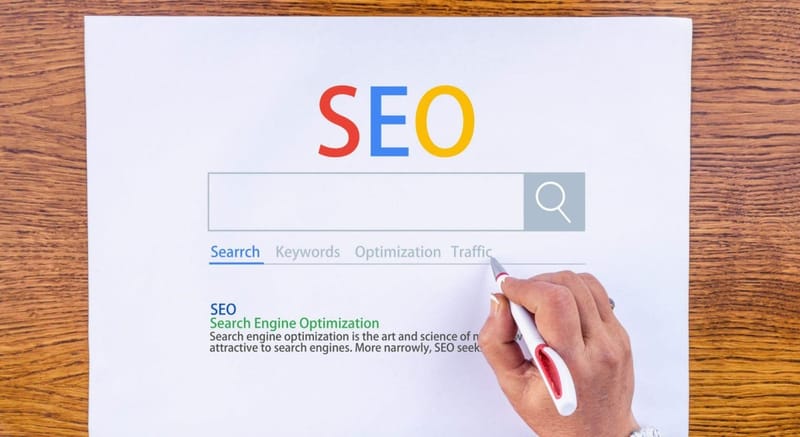 Next, evaluate site speed on mobile and desktop devices by establishing a performance benchmark for the key pages on your existing website. This will help you identify any changes in speed between the old and new sites.
Then, analyze your website's data in Google Search Console. Export the data in a .csv file to use later for your new online store. You should also keep track of your website's ranking positions by monitoring the top-performing keywords that generate significant traffic, leads, or revenue.
Create a Site Plan
It's crucial to create a site plan and supporting spreadsheets that consider SEO and user experience. This step will help you decide whether you will change your domain name, URL structure, or website architecture. This involves conducting competitor keyword and keyword gap analysis, creating a keyword map, undertaking link gap analysis,ensuring there's no keyword cannibalization, and developing a 301 SEO redirect strategy
Conduct competitor keyword and keyword gap analysis to enhance the structure and design of key pages with new key words.
Create a keyword map to determine target keywords for each page based on their search volume and difficulty scores.
Conduct a link gap analysis to identify which linking brings off more opportunities. This will boost domain authority and enhance the likelihood of achieving higher organic rankings.
Address keyword cannibalization issues to prevent internal pages from competing against each other, which can diminish the chances of individual pages ranking. This may involve resolving overlapping categories or categories that feature only one product, thereby competing with the product page itself in organic rankings
Develop a 301 redirect strategy for important pages: Identify the pages on your current store that receive organic visits and have high rankings to ensure they are properly redirected after the move.
Plan the timing of migration: Choose the right timing for your migration to minimize website downtime and avoid impacting sales and revenue. Select a time when you expect the least traffic on your website to reduce the impact on your customers.
2. Migrating Content and SEO Elements
Set up stores: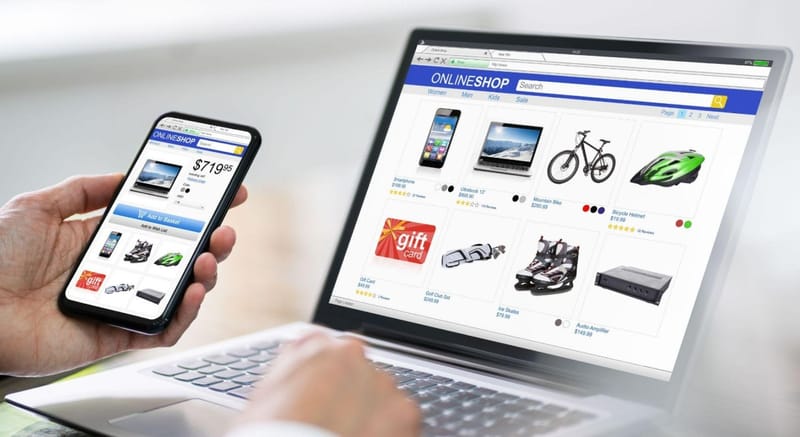 First, create a new Shopify account and browse through the Shopify Theme Store or use a third-party marketplace to select a theme. The theme should align with your brand and business goals. Look for themes that are optimized for SEO, fast-loading, and mobile-responsive.
You should structure your site logically, ensuring that product and collection pages are easily accessible from the homepage within three clicks.
Migrate Data:
When migrating, consider migrating customers and orders to ensure a streamlined experience for your existing customer base. One thing to consider when migrating data from Magento to Shopify is to pay attention to metadata and URLs to avoid any SEO risks.
The All-in-One Platform for Effective SEO
Behind every successful business is a strong SEO campaign. But with countless optimization tools and techniques out there to choose from, it can be hard to know where to start. Well, fear no more, cause I've got just the thing to help. Presenting the Ranktracker all-in-one platform for effective SEO
Moreover, add structured data or schema markup to enhance your store's visibility in search engines. Consider adding FAQ Schema for frequently asked questions pages.
Also, one common SEO issue in Shopify is duplicate product URLs through collection pages. Set up canonical tags to specify the preferred version of the page for search engines. Review the head section of your website's pages to ensure that canonical tags are present and pointing to the correct URLs. You can use browser extensions like MozBar to check canonicals easily.
Redirect:
It is crucial that you set up 301 redirects from old URLs to new Shopify URLs to ensure that users and search engines are directed to the correct pages. You can also create a Google sheet to map out the 301 redirects from old URLs to new Shopify URLs. Accuracy in implementation is crucial to preserve backlinks and page authority.
Keep in mind that redirects in Shopify will only take effect after the old pages have been deleted. Use Screaming Frog or similar tools to double-check that all URLs have been correctly redirected.
Review Internal Links:
As the URL structure changes during migration, review the internal links in your website content. While 301 redirects will help preserve link authority, it's best to update the internal links to point directly to the new Shopify URLs for a better user experience and SEO.
Implement hreflang tags for international SEO:
If you are selling globally, consider setting up multiple stores on Shopify for different regions or languages. Implement hreflang tags to indicate to search engines the alternate versions of your webpages for different languages and locations.
Install the Multi-Store Hreflang Tags Shopify app to help configure hreflang tags across your multiple stores. This ensures that search engines understand the relevance of each store for specific regions, helping to improve local SEO and provide a better user experience.
Switch domain and change DNS: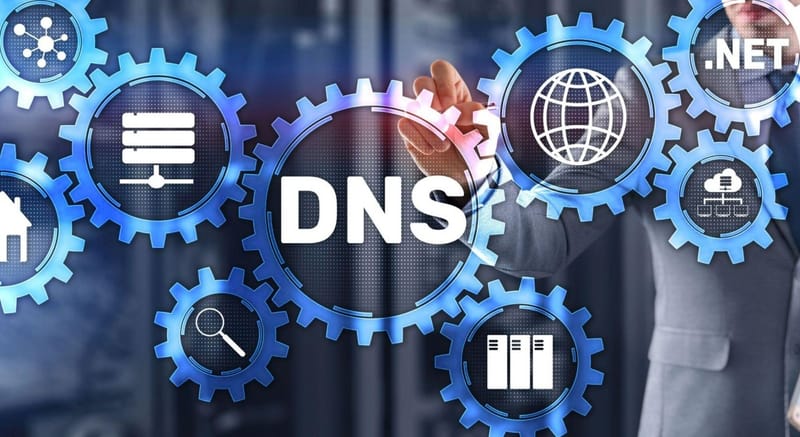 The All-in-One Platform for Effective SEO
Behind every successful business is a strong SEO campaign. But with countless optimization tools and techniques out there to choose from, it can be hard to know where to start. Well, fear no more, cause I've got just the thing to help. Presenting the Ranktracker all-in-one platform for effective SEO
After successfully migrating your store to Shopify, switch your domain to the new store. Follow the instructions carefully to set up your new domain and change the domain name server (DNS) settings.
Keep in mind that the domain propagation process may take a few days depending on your domain provider. Migrating to Shopify requires careful planning and execution to ensure a smooth transition while maintaining and enhancing your store's SEO performance.
3. Post-migration SEO Testing and Monitoring
Monitoring your Shopify store's performance after migration is crucial to ensure everything is functioning correctly and to address any issues that may arise. Here are the key steps you should follow for effective post-migration monitoring:
Recrawl your old website's URL and address 404 errors:
Identify any outstanding 404 broken links and set up 301 redirects if necessary.
Utilize Shopify apps or tools like Ahrefs to monitor and promptly rectify any 404 errors.
By following these steps and regularly monitoring your Shopify store's performance, you can identify and address any issues or anomalies, ensuring a successful migration and maintaining optimal SEO performance.
Set up Google Search Console (GSC) and regularly check the following:
Index report: Monitor for any errors that may affect your website's indexing.
Sitemap indexation levels: Ensure that your sitemap is properly indexed by Google.
Mobile usability: Check if your website is mobile-friendly and provides a good user experience.
Review enhancements: Take advantage of GSC's suggestions and recommendations for improving your website.
Structured data errors: Identify and fix any errors related to structured data markup.
Utilize Google Analytics (GA) to monitor key metrics: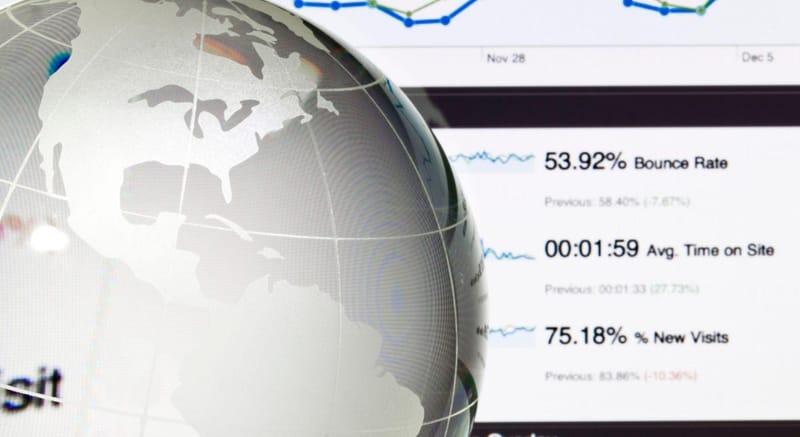 Organic sessions: Track the number of visitors coming from organic search.
Bounce rate: Assess the percentage of visitors who leave your site after viewing only one page.
Revenue: Monitor the financial performance of your Shopify store.
Conversion rate: Measure the percentage of visitors who complete desired actions, such as making a purchase.
Track keyword ranking positions:
Use tools like Ahrefs and SEMrush to monitor changes in keyword rankings and visibility. Focus on your target keywords and assess how they perform after the migration.
Conduct a performance review after two to three months:
To ensure there are no mistakes in launching pages, evaluate the performance of priority pages compared to their pre-migration status.
Check keyword rankings for both desktop and mobile searches to ensure visibility.
Review Ahrefs and SEMrush visibility data to assess overall keyword ranking positions.
Evaluate site speed on both mobile and desktop devices to ensure optimal performance and user experience.
Wrap Up
In conclusion, successfully migrating from Magento to Shopify while preserving SEO requires meticulous planning, precise execution, and diligent monitoring. By following the outlined steps, you can ensure a smooth transition that maintains your search engine rankings and maximizes the potential of the Shopify platform. With careful attention to detail and ongoing optimization, your online store can thrive in its new environment. Embrace the opportunities that come with this migration and embark on a journey towards greater success with Shopify.