Intro
Analytics can be a powerful tool for any business to measure and improve their success. This is all the more relevant when it comes to an architectural website's conversion rate.
It is possible to identify key issues that are preventing visitors from taking desired action such as making a purchase or booking an appointment by analyzing website visitor behavior.
Data from this analysis can help you make targeted tweaks to improve the website's usability, design, and content. This helps create a more successful user experience, ultimately leading to an increase in conversion rate. Today in this article, we will help you understand how to improve your conversion rate through Analytics for your architecture marketing.
Why Use Analytics to Measure Conversion Rates in Your Architectural Marketing?
The percentage of site visitors who complete a desired activity (such as making a purchase or signing up for a newsletter) is known as the conversion rate. It is one of the most significant KPIs for any organization. Conversion rates can be measured in several ways, but analytics is the most reliable.
The importance of marketing for architects is undeniable. The ultimate goal of all marketing efforts is to create campaigns that are tailored to the needs and goals of their target audience in order to drive conversions. Determining conversion rates is one of the most effective methods for creating successful marketing campaigns for architects. By assessing the results of campaigns, architects can ensure their efforts are not wasted and can focus their energy on the areas that produce the greatest returns.
A comprehensive analysis can provide architects with valuable insights into what works and what doesn't so that adjustments can be made as necessary. As a result of analytics, they can also identify trends in customer behavior and optimize their campaigns accordingly. Architects can utilize analytics to ensure that every marketing dollar is used efficiently.
An in-depth understanding of conversion rates and the factors, such as traffic sources and landing pages, that influence it can be gleaned from analytics. Knowing what is and isn't contributing to your conversion rate is impossible without this data.
The All-in-One Platform for Effective SEO
Behind every successful business is a strong SEO campaign. But with countless optimization tools and techniques out there to choose from, it can be hard to know where to start. Well, fear no more, cause I've got just the thing to help. Presenting the Ranktracker all-in-one platform for effective SEO
Many other analytics programs exist, but Google Analytics is extremely widespread. Using this tool, you may increase your conversion rate without spending a dime. Among the requirements for a successful architectural website is a well-optimized web presence. Why? Because it increases the likelihood that visitors will visit your website.
Analytical tools allow you to determine which aspects of your site are necessary and which are unnecessary. Your analytics will tell you what keywords are most effective in increasing your site's visibility in search engines.
Methods for Implementing Analytics Tracking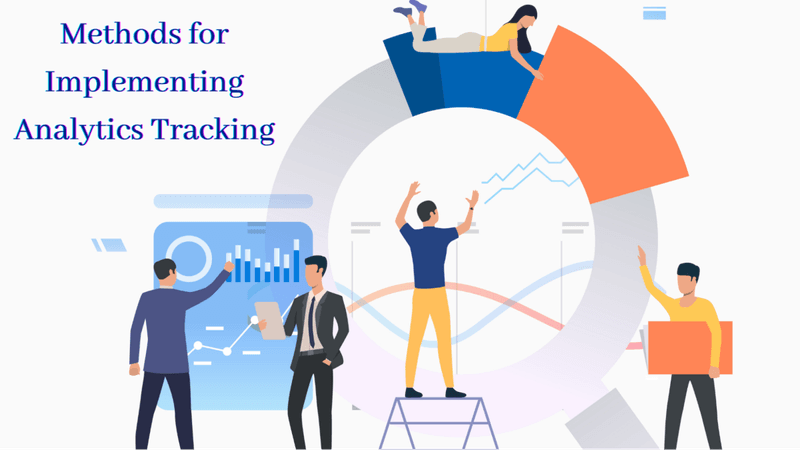 Setting up Google Analytics can be a complex process. However, you should soon begin collecting useful data once you've launched it.
The 80/20 principle holds: putting in a little effort today will pay off later.
These are the steps for establishing Google Analytics:
Step 1: Implement your Google Tag Manager
Step 2: Create a Google analytics account
Step 3: Implement analytics tag with Google Tag Manager
Step 4: Set up your goals
Step 5: Link to Google Search Console
Through these steps, you will know your architecture's online marketing performance. You can determine whether your campaign is performing well in Google search results.
Utilizing Analytics for Conversion Rate Measurement
Conversion Rate Formula
The calculation formula for the conversion rate is simple:
_Conversions / Visits = Conversion Rate_*
The All-in-One Platform for Effective SEO
Behind every successful business is a strong SEO campaign. But with countless optimization tools and techniques out there to choose from, it can be hard to know where to start. Well, fear no more, cause I've got just the thing to help. Presenting the Ranktracker all-in-one platform for effective SEO
You could also refer to these as "clicks" or "sessions" or examine them in greater detail.
This definition is adaptable based on the terminology and definitions used by your analytics platform and other KPIs.
An example of inputs and calculations for calculating conversion rate from your architectural marketing website:
April 2023 website visits: 2,123.
April 2023 contact form submission (website conversions): 83.
83 conversions/2,123 visits = 3.9% conversion rate.
At this point, you define the conversions. A conversion goal might be as simple as submitting a lead form or as obscure as something more complex.
You can also customize that part if you want to. You can think of it as clicks from a specific channel or advertisement to a website. Segmenting your data, filtering based on source and channel, and even defining your parameters in great detail is possible.
Depending on the level of detail you require, this becomes highly customizable or even bespoke when tracking individual steps along the path to a conversion objective. Make certain that the definitions of what you're counting as a conversion and what you're counting as the total audience (clicks, visits, or another "total" metric) are meaningfully mapped out.
What Is a Good Conversion Rate?
Calculating conversion rates and having the data is one thing; the actual work begins when you use the data to make improvements. Analysis of website metrics such as session duration, page views, bounce rate, and click-through rate are also important in order to determine whether the website is meeting its intended goals.
Improving Conversion Rates
You can seek enhancements in two broad areas, and I strongly advise assessing both.
One is traffic sources and influences that bring visitors to your website.
This includes advertising, referrals, and any awareness-generating activities and campaigns you conduct.
The second area consists of factors influencing the traffic that has arrived at the site, such as UX/UI evaluation, assessment of messaging, calls to action, and user navigation and engagement.
Conversion Rate Optimization (CRO) is a common term for enhancements in this field.
Traffic Sources Optimization
Ad targeting and creativity can provide an effective strategy for directing traffic to your site. By targeting relevant keywords and crafting creative advertisements, you can offer visitors a strong first impression of your site and funnel them there with ease. Utilizing this approach to engage potential customers and direct them to the right content can help provide an efficient and effective means of generating more visits.
Numerous optimization and refinement strategies can help you transfer your focus to higher-quality traffic and increase your conversion rate by attracting more qualified visitors from external sources you control.
However, keep in mind that you need a thorough knowledge of your customer journey so that you don't accidentally cut off traffic that is at the very top of the funnel (such thought leadership-related traffic).
Vital as it is to increase the conversion rate, you must ensure that you segment well enough not to cease targeting the top of the funnel, awareness-level visitors, and sources.
Conversion Rate Optimization
Moving on to your current traffic is where most people begin exploring CRO tactics. Web analytics lets you see where people exit, bounce, and stop short of converting.
Heat mapping and conversion rate optimization tools can also provide insights into UX and UI issues and how people interact with your site versus how you intended.
The All-in-One Platform for Effective SEO
Behind every successful business is a strong SEO campaign. But with countless optimization tools and techniques out there to choose from, it can be hard to know where to start. Well, fear no more, cause I've got just the thing to help. Presenting the Ranktracker all-in-one platform for effective SEO
Putting a CRO strategy into place allows you to evaluate everything from content messaging and user experience.
Guidelines for Enhancing Website Conversion Rates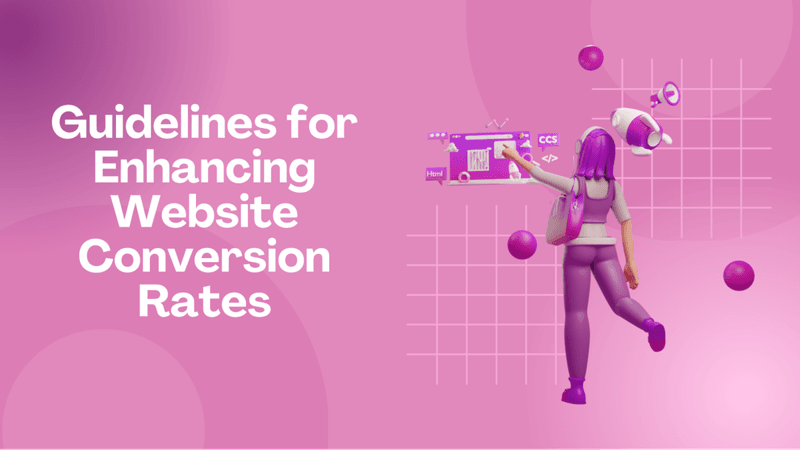 Many things can affect a website's conversion rate. Maximizing conversions requires attention to all of these details and optimization. The following advice can assist you in increasing your website's conversion rate:
Make sure your website is simple to navigate. If the website's design is complicated, the conversion rate will suffer.
Calls to action should be prominent. Your website's call to action needs to be clear and concise.
Propose an excellent offer. Discounts, free trials, and helpful information can increase conversions on your website.
You have to constantly test to optimize your website. Find out which of your website's iterations works best by comparing them. If you want your website to be as successful as possible, constant optimization is necessary.
Implementing these tips can help your architecture marketing because it increases your website's conversion rate and reaches many people who will visit it.
Final Thought
If you are involved in architecture marketing, it is essential to acquire the knowledge that will assist you in boosting your conversion rate. Using the data provided by the analytical tool, you can determine whether or not the campaign you designed is flourishing.
An effective method for determining which elements of your architectural website are working effectively and which ones want development is analytics. The architecture, design, and content of your website can be improved to enhance the overall user experience and conversion rate by identifying places where user behavior is less than ideal.
You can remain on top of changes in client behavior by regularly monitoring your website's analytics, and you can use those insights to guide and inform your decisions about how to best optimize your website for success.