Intro
Search engine optimization (SEO) has come a long way from getting a high ranking by stuffing content with keywords. Today, it has become so intricate that it requires various factors for websites to rank well. Quality content and strategic linking have become a priority in every SEO strategy. Generally, being an authoritative website is vital to stand out and reach more people.
To establish website authority, you must understand a particular metric called domain rating (DR). It is a method that lets you learn how authoritative search engines find your site. Finding your DR is essential to help you improve your website and rank well on the search engine results page (SERP).
Keep reading below to learn more about domain rating and how it can help boost your SEO rating. Find out how to improve your scores and the mistakes you should avoid.
Domain Rating and Its Importance for SEO
DR is a metric that provides insight into a website's backlink campaigns. Backlinks are vital for a successful SEO campaign. They inform Google that other sites find your content valuable enough to use as external or source links in their content. Because of this, your site is viewed as a trusted source, prompting search engines to rank it well on the SERP.
Generally, calculating DR involves looking at the number of backlinks and the quality and relevance of those links. DR is scored numerically between zero to 100. The higher the DR, the better the chances of Google ranking your site higher. That means you have a high probability of attracting more visitors and converting them.
Many SEO companies worldwide offer domain rating tools, including Ahrefs, Moz, and SemRush. Meanwhile, Google states that SERP ranking doesn't depend on domain rating alone. However, that doesn't mean you should overlook such metrics. After all, a high DR indicates that other sites find your site an authority in the niche.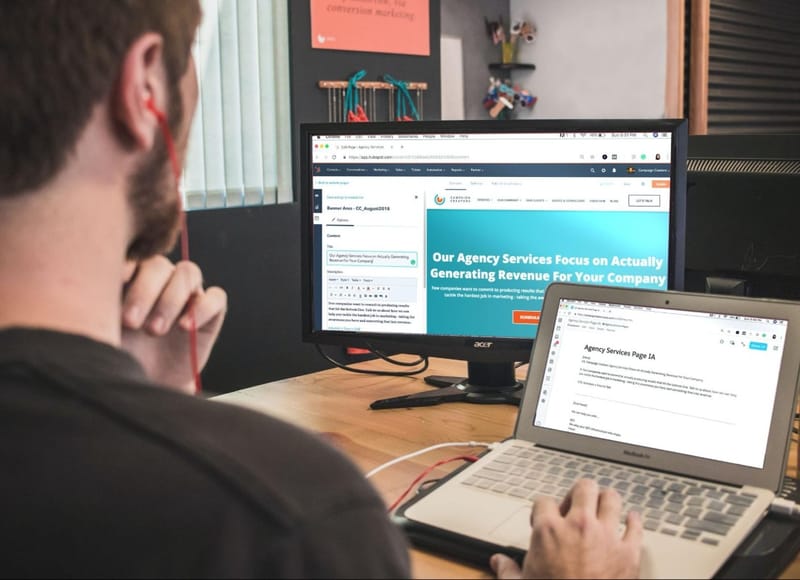 (Image source: Unsplash)
Improving Your Domain Rating for SEO
Domain rating can help you gauge your ranking potential in SERPs. Generally, a low DR means there's an issue with your SEO campaigns, particularly with your content.
The All-in-One Platform for Effective SEO
Behind every successful business is a strong SEO campaign. But with countless optimization tools and techniques out there to choose from, it can be hard to know where to start. Well, fear no more, cause I've got just the thing to help. Presenting the Ranktracker all-in-one platform for effective SEO
The following are some of the ultimate ways to increase your domain rating:
Publish content people want to link to
Establishing authority is one of the best ways to attract readers and generate traffic. Boosting your domain rating means becoming a trusted source of information. To do that, you need to produce high-quality content.
Your content has to be well-written, informative, and filled with educating details from relevant studies. However, when citing any research, ensure that your source is not older than two years. Remember that studies and their results change over time. Using such sources means your website's up to date with the latest news in your industry.
Apart from that, you must ensure that your content is free of grammatical or spelling errors. It also must have images and infographics supporting the content's body. Including these elements help improve your visitor's reading experience.
Furthermore, it helps if you know your audience well, particularly their pain points. You can use that to find topics that will act as solutions to their issues.
It's also ideal that you also improve your existing content library. Ensure that they all follow the same practices mentioned above. You may have posted it a year ago, but it can still help visitors in one way or another. Plus, it helps add to your authority in the niche.
Providing quality content is the key to website authority. You're on the right track if people and businesses start using you as a source for their content.
Implement internal linking
Internal links help direct visitors to where you want them to head next. Generally, if done correctly, internal links help engage your visitors longer. That means you're helping them navigate other parts of your site until they get the information they're looking for. The longer you engage them, the more likely they stay and the higher your chance of converting them.
The All-in-One Platform for Effective SEO
Behind every successful business is a strong SEO campaign. But with countless optimization tools and techniques out there to choose from, it can be hard to know where to start. Well, fear no more, cause I've got just the thing to help. Presenting the Ranktracker all-in-one platform for effective SEO
Furthermore, internal linking also lets Google crawl and index your website more accurately. Google can establish a site hierarchy from such links and prioritize more essential pages from your website. You can reach a high rank in the SERP with the right linking strategy.
Ideally, the number of links for every 2,000 words should be five to ten. Adding too many or any unrelated links will look unprofessional to the audience. So, only use relevant links to the topic.
Ensure website responsiveness
Mobile optimization has become a must in the age of smartphones. People consume entertainment, shop, and look for information on their mobile devices. So, if your website only works on desktop computers, there's a high chance that you'll drive away your traffic. It will also cost you your authority because unresponsive websites look downright amateur.
It's become such a requirement that Google even penalizes websites that lack responsiveness. So ensure that you offer the same experiences across different devices, from smartphones to laptops. Some websites even take a step further and offer widgets or tools for disabled visitors. You can also look into that to cater well to all your audiences.
Engage in guest posting
Guest posting is a practice where bloggers write content for another brand's website. Generally, bloggers write these posts with topics similar to their industry, hoping they attract traffic back to their site.
This method allows you to raise brand awareness and expand your reach. Plus, you can get an opportunity to convert potential customers unaware of your brand.
Additionally, writing guest posts for other credible websites helps boost your authority in the industry. Because of that, you also improve your domain rating.
Furthermore, if you want to write for other websites, you have to ensure that you have quality content on yours. Improve your existing content first before reaching out to other authoritative brands. When you finally write for them, ensure that the content is informative and professional.
Repurpose for other platforms
Ideally, you want to get as many backlinks as possible after a user's search query. One way to achieve this is by diversifying your content across multiple platforms.
Diversifying your content is more than just providing other options to your target audience. It also helps boost your domain rating by increasing authentic backlinks to your site. That means search engines will detect a high volume of terms or links every time users look for your content. Because of this, you improve your website authority and boost your domain rating.
Repurposing also enables you to reach target audiences that prefer specific platforms. For instance, some people like watching informative Youtube videos more than reading blogs. Tap into them by creating a video format of your content.
Furthermore, repurposing your content is also an efficient way to generate more. That means running out of content won't be an issue.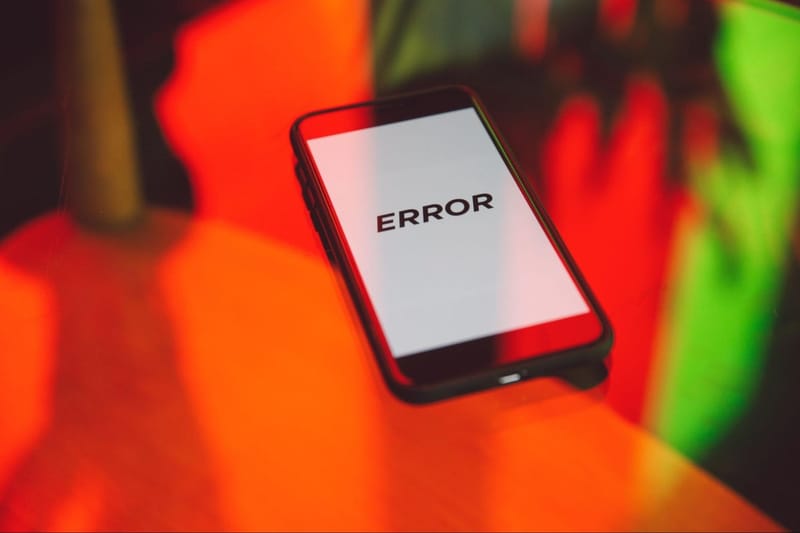 (Image source: Pexels)
Mistakes That Are Hurting Website Authority
SEO is an intricate process that could make or break your website. Making the following mistakes could significantly hurt your website authority and domain rating:
Keyword stuffing
In the early years of SEO, keyword stuffing was one of the strategies practised to boost ranking. However, in the age of website authority, it's one of the worst SEO mistakes you can make today.
Keyword stuffing is when someone uses the same keywords repeatedly throughout your content or any part of your website. It's also when someone hides them on any page without any font colour or includes them in the codes.
Generally, some conduct keyword stuffing to hopefully increase a page's ranking in the SERPs. However, they can negatively affect your SEO performance and drive visitors away from your site.
If you stuff your content with the same keywords, you focus more on ranking than providing insightful information. Because of that, you're sacrificing content quality and credibility in the niche. If users notice that your content focuses on increasing rankings instead of educating them, they will look elsewhere for information.
Remember to use keywords relevant to your industry and target audience. To do that, you need thorough keyword research for your competitor and industry. Additionally, use keywords when they're related to the content or page you're using them on.
Ignoring meta description and title tags
Keywords are only one of the many factors that Google considers when ranking your site. There are meta descriptions and title tags that you can also focus on.
Meta descriptions are HTML elements commonly found in SERPs as summaries or snippets of web pages. It's one of the first things users see in the SERP after a search query.
By writing a compelling meta description, there's a high chance that users will visit your site to learn more. More visits mean more traffic, which might increase your authority and ranking.
Similarly, the title tag is an HTML element that appears on top of the meta description. It appears as a clickable headline on the SERP and aims to provide a detailed website description. Optimizing your title tags provides the same benefits as your meta description. That's why you need to write them both in excellent quality.
Furthermore, meta descriptions and title tags help Google understand your site. Without both, Google would use a big chunk of text from your site and into the SERP.
Putting unnecessary links
Links are vital in building domain ratings. However, many people make the mistake of including any link they want in hopes of improving their SEO. Unfortunately, doing so could instead harm their websites by inadvertently increasing their bounce rates.
Generally, the ideal way to put links in your content is to direct visitors to other relevant pages. Including too many links that are unrelated to the content could break your visitor's momentum and head elsewhere.
Furthermore, too many links could look spammy and unprofessional. It's a bad image if you want to build website authority. The proper way to include links in your site should be three to five per 1000 words.
Not paying attention to analytics
Analytics may look dull and tedious, but they can help you measure your website's performance in different areas. Data analytics will help you understand factors like keyword ranking, bounce rates, and more. Plus, they provide insight into areas you need to improve to perform better. Ignoring them could make you miss harmful issues, and it might be too late before you notice them.
The All-in-One Platform for Effective SEO
Behind every successful business is a strong SEO campaign. But with countless optimization tools and techniques out there to choose from, it can be hard to know where to start. Well, fear no more, cause I've got just the thing to help. Presenting the Ranktracker all-in-one platform for effective SEO
Fortunately, various free SEO tools are available to help you with data analytics for your website. Even Google offers a helpful tool in Google Analytics. Since these tools are free, it wouldn't hurt to take the time and study to help you with website authority.
Disregarding broken links
Internal links help engage your visitors enough for them to stay on your site longer. Unfortunately, if most of your links are broken, visitors could leave quickly and look for other, more functional sites. That means broken links could significantly harm your conversion rates.
Furthermore, it can also damage your SEO performance. Enough broken links will tell Google that your website needs to be updated, prompting it to lower your ranking in SERPs.
Some of the standard error codes of broken links include:
404 Page Not Found
404 Bad Request
Bad Host
Bad URL
Fortunately, you have complete control over internal links. So you can fix these issues immediately. However, doing it may depend on the error. For instance, one of the most common reasons for broken links is typos in the code itself. If this is the case, remove any misspellings to make the link accessible again.
Boost Your Domain Rating, Boost Your SEO
Domain rating is a vital metric that can help you gauge your ranking potential and linking strategy. While Google doesn't consider domain ratings in their algorithm, this metric can help you measure your current SEO performance. It can also help you establish your website authority.
You should take advantage of any tool available, like domain rating, to become an authority in your niche. Remember, the more you become a trusted source of information, the more you convert your visitors.