Intro
Valuable and sensitive information is the cornerstone of all businesses. This is the only reason cyber security has become an essential part of businesses of all sizes. Does your business have a robust and efficient solution to defend against a cyber attack? Have you gone through the service measures and checked if there is any loophole in the system? All businesses need IT security as the primary goal because it provides a secure interface to work and eliminates any potential threats or attacks. If a business deploys a cyber security strategy, it helps the system to foresee potential theft, interpretation, or retrieval of data.
What Is Cyber Security?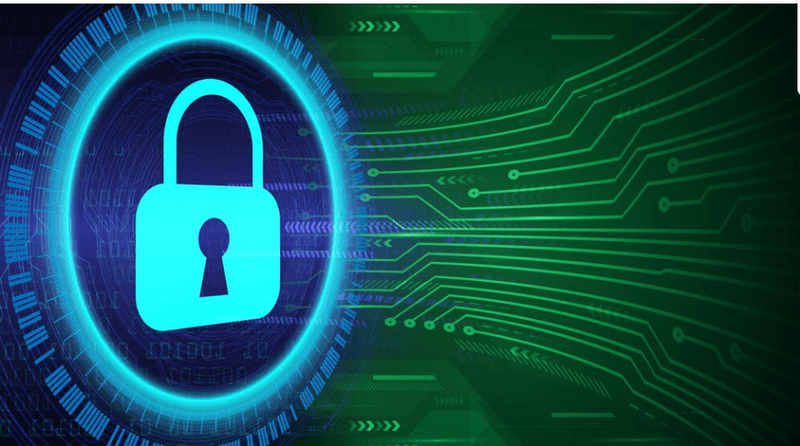 Cyber security is a combination of several layers of a prebuilt module. It helps protect the system against data breaches and cyber threats, i.e., Malware. Cyber attacks are very common these days and are increasingly popular as hackers can easily get into traditional and old security chests. Upon realizing the importance of cyber security in businesses, many businesses are implementing their security measures.
Unlike the traditional methods of stealing, criminals and hackers find cyber attacks an easy and convenient way to collect all the stored information in a system and use it accordingly. The attacks are getting more advanced as criminals implement hacking tools with the help of machine learning, artificial intelligence and new technology. Thus, discovering backdoors in an existing traditional system is quite easy for hackers. So, all businesses need to develop a strong cyber security strategy.
Cyber Security Stats
Developing Cyber Security Strategy
It takes multiple layers of shields to defend against any attacks. The cyber security strategy is designed so that it can prevent any unauthorized access with its inbuilt shields. Therefore, such a planned strategy protects against attacks, data destruction, or money extortion through backdoor channels.
These attacks can sometimes be very hazardous when manipulating stored data of all types. An attack can also disrupt your day-to-day habit, which can influence hackers to use your valuable data against you. A well-structured cyber security strategy comes up with several layers.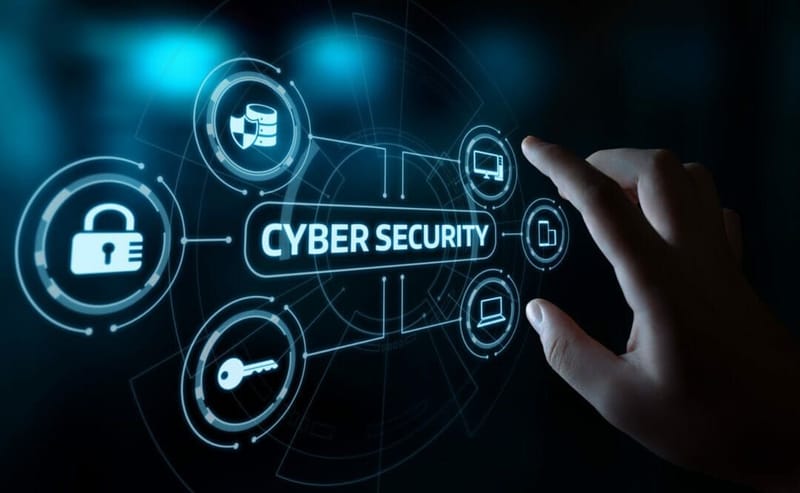 (Let's discuss the importance of these layers in brief.)
Information Security
Could you imagine a business without any information? All businesses run with the help of information. The system must be in real danger if no security chest is placed. The data or information is the core concept of a business since all the records of business transactions, business details, billing records, client records, and employee records are stored in the system. Unluckily, If the system is insecure, it can brutally ruin the business.
Infrastructure Security
Business infrastructure security is essential because it holds all the hardware and softwares in the existing system. If the system is compromised, this could be the worst condition for any business because they wouldn't be able to perform any action through the hardware, and the software would be in unsafe hands. Implementing DDoS (Distributed Denial of Service) and IoT (Internet Of Things) in infrastructure security has helped build a solid firewall to protect against ransomware, malware, unauthorized access, shields for back holes, and all sorts of phishing attacks.
Application Security
Applications are capable of storing security concerns that are built in the phase of application development. It prevents hacking code, data theft, or application programming manipulation. The deployment of security measures in application development to protect against unauthorized access should be strongly built to keep the application platform running smoothly.
Network Security
The digital world for any business is completely based on the networking of multiple systems. Cloud networking is an example of a perfect and secure network that works perfectly. The network keeps secure the usability of the business infrastructure. It avoids any proliferation in the network of a possible threat or malware attack. Each layer in the networking channel defends against any outside aggression, malware, or phishing attack.
Cloud Security
Cloud security has become one of the popular tools. It is a set of programs designed to provide added protection to address internal and external threats. All businesses must acquire cloud security as it features the digital transformation case studies of high-quality security patches. In recent years, cloud security has moved toward digital development strategies to form the cloud migration of businesses. The cloud management system uses highly secured tools and technologies to keep the entire business working smoothly.
Disaster Recovery And Security Management

IT consulting firm doesn't recognize the necessity of disaster recovery and security management tools until they get trapped. The hackers access the data control, and customers' funds go down the drain. A good disaster recovery plan consists of several things, like leveraging a comprehensive approach and regulating the system to auto-update. It involves a top-level multi-layered approach to security management.
Different IT Security Policies
**IT security policies **always consist of their scope, aim, and steps to take. It comes separately if they need to be set with the list of procedures. Additionally, it helps identify the result of not including them. These policies are essential, confidential, and integral to information. Let's discuss the different approaches to security policies:
Remote Access Policy
The remote access policy enables any host to connect to the internet and is designed to minimize the unauthorized use of external resources. The same approach is applied to all the staff, including all possibilities of using the application program within the system. The procedure may seek encryption of data and VPN access.
Password Creating And Management Policy
The password creation policy approaches to implement the safeguard documents, which has a strong and secure password system. It enables the system uses strong and secure passwords to review a documented process appropriately to create, develop and change the risks of reusing old passwords. The policy emphasizes the importance of choosing a strong password that adds functionality to change the temporary passwords and reuse the old ones.
Data Retention Policy
This policy refers to how the data will be saved and deleted. This policy lets the outdated data be removed and make space for the new data to be stored. The data retention policy includes the data, transactions, contracts, and e-mail messages. This policy helps to keep confidential data secure that meets the regulatory guidelines.
Network Security Policy
This policy works on the network and provides feasible solutions to the system. This policy ensures that the system uses the right hardware, software, and procedural mechanisms. Network security policy ensures that the system performs well and everything is controlled. At the same time, all the data are generated logs that can be retrieved anytime during the system performance check and a website audit is must to keep your network safe form the attackers.
The All-in-One Platform for Effective SEO
Behind every successful business is a strong SEO campaign. But with countless optimization tools and techniques out there to choose from, it can be hard to know where to start. Well, fear no more, cause I've got just the thing to help. Presenting the Ranktracker all-in-one platform for effective SEO
An example: an IT firm reports to the ISO whenever there is an error, and the system fixes it. The network should identify this process so it processes it accordingly.
Advantages Of Using Security Policies
The security policies for any business are like a must-have thing. Let's overview a few of the main advantages.
Keep E-mails Safe
E-mails are the easiest and most convenient way to inject malware into your system. These e-mails often contain malicious information or small applications that run through your system and spread the infection to your hardware and software. It is a good practice to advance your employees to keep them updated with the information on security policies. Alternatively, you can practice the following:
Avoid unknown e-mail that contains any sort of attachment.
Don't react to suspicious and catchy eye titles.
Don't simply click on clickable links. It may contain viruses that can harm your system.
Always use secure e-mail applications like Gmail, MSN, etc., to avoid unknown senders.
Manage Your Password Properly
The easy password that generally contains name, mobile number, house number, birthday, etc., are easily rank trackable, and there are times that they could be easily leakage. It not only compromises your password to allow an external body to use your resources and personal data but also gives them access to many businesses' confidential information. Below are the guidelines on how to decide your password:
Always prefer a password that is 8 characters long and includes a few capitalized letters, numbers, and special symbols.
Memorize your passwords instead of writing them on paper. You always need to find out who can access your files and documents. If you have issues memorizing the passwords, you can store the password in a digital wallet.
Exchange the credentials only when it is an absolute necessity.
Always change your password in and after every 2 months.
Secured Data Transfer
Transferring data has high-security risks, so it should be processed securely in a proper channel. Employees should have must follow:
Avoid sending/receiving/retrieving sensitive data to devices other than yours. These data may contain clients' records, employee records, and management structures. Upon stolen, this could be very harmful to the organizations.
If necessary, share confidential data over the computer network and avoid using public WiFi or any external network.
It ensures that the receiver is authorized to use the resources you're sharing over the network that adheres to the adequate data policy.
Why Do We Need Security Policies?
Security policies are essential for any business because these ensure the system is safe and sound and works more adequately. Let's discuss the key points why security policies are very important to the current scenario of business:
It Increases Efficiency.
A business using a security policy enhances work efficiency in that particular system. This way, it saves enough time, processes the data, and utilizes the resources. An efficient approach determines each staff's duties and responsibilities. The policy informs the individual what they can do, what they can do, and what they should avoid.
It Maintains Proper Accountability.
If an individual makes a mistake, the system may get insecure and be compromised. If the system fails in security, the organization needs to back up the information and perform a standard operation to eliminate the mistakes. If necessary, the organization may need to seek legal action.
It Does A Business Or Breaks It.
A business needs to understand that an organization need not deliver the security information to any vendor associated with a deal or a transaction. They also should be very careful about what they are providing to the third-party vendor and whether there will be any security issues regarding the information an employee provides and rank tracker feature is the best to use to track your competitors.
It Educates Employees On Security Levels.
A nicely executed security policy can also educate the employee, informing the readers how important data is and how they should respond so accurately. They can also read the guidelines on how they react to confidential information. This forces employees to be aware of the comprehensive data and strengthens them to work efficiently and securely for the business.
Summarize
Security is a serious concern for any business to perform well and be ahead in the competition with competitors to monitor the backlinks with backlink monitor feature. The foundation of security in the organization can measure the level. Keep your busines documents safe and sound, ingrowth the system's capabilities to perform well. It secures and keeps all the files and directories confidential.
Information breach is a flawed concept for any business, company efficiency with the secured data delivery and approaches to share and retrieve the information needs to be on a high-security level. Companies need to adopt the best security modules available. It helps all the info to be used for business perspectives, and there will be no backdoor or open gateways for hackers and unethical practitioners to steal the data.