Intro
Getting traffic and conversions for your online business is never easy, despite the number of channels you can tap into. If you experience the same issue, focus on how you want to attract your target audience to your website first.
Let's say you want to generate website visitors from Google for various reasons. You need to develop and launch a search engine optimization (SEO) strategy and campaign. However, SEO is not a one-and-done process. Through web management, you can monitor the results and change your strategy. This helps you maintain your website's growth and grow your business even further.
This article explores how you can combine SEO and web development into your online marketing strategy. Building one allows you to increase your website's visibility and attract more traffic, which is vital to driving more revenue to your website.
Understanding SEO and Web Management
Before delving deep into SEO and web management, let's first define both terms and discuss why they both go great together.
Web management involves the ongoing maintenance and optimization of your website to ensure it meets the needs of your audience. Examples include regularly updating your content, improving your website's speed and usability, and monitoring your website's analytics to track your performance and identify areas for improvement.
Conversely, SEO is part of web management that improves your website's visibility and ranking on search engine results pages (SERPs). This practice involves optimizing your website's content, structure, and performance. SEO is important because it makes indexing and ranking your pages more accessible to search engines.
The Importance of Integration
When it comes to online success, it is essential to have a cohesive and streamlined approach to SEO and web management. It lets you bring multiple components of your digital strategy into a unified whole.
Integration allows you to automate many processes in managing your Google presence. This frees you up to focus on critical, non-marketing aspects of your business.
The All-in-One Platform for Effective SEO
Behind every successful business is a strong SEO campaign. But with countless optimization tools and techniques out there to choose from, it can be hard to know where to start. Well, fear no more, cause I've got just the thing to help. Presenting the Ranktracker all-in-one platform for effective SEO
Integration also enables you to constantly optimize your digital strategy. Combining data from multiple sources gives you a more comprehensive understanding of your online presence. This helps you determine areas you need to improve in your business. It also lets you arrive at data-driven decisions about optimizing your strategy for maximum impact.
Key Components of SEO
Here are the core components of SEO relevant to web management that you should focus on:
Keyword research - Identify your target audience's keywords and phrases to search for your products or services.
**On-page SEO **- Optimize individual web pages to improve their ranking and relevance.
Content strategy - Develop a publishing plan for your website so you can create optimized content regularly and get them to rank on search engines.
Analytics and monitoring - Measure your SEO strategy's effectiveness and identify improvement areas.
Link building and other off-page SEO tasks are just as vital. But in the case of web management, focus on the components above first. As your business grows, you can create more complex campaigns to increase traffic. In most cases, you'll need help from enterprise SEO services to guide you through the process.
Web Management Best Practices
There are many best practices you should remember to keep your site running smoothly and effectively. Here are a few tips to get you started:
Research Keywords
When finding keywords, analyze their search volume, competition, and relevance to determine the best keywords to target. You can use Rank Tracker to brainstorm keyword ideas from your seed keyword.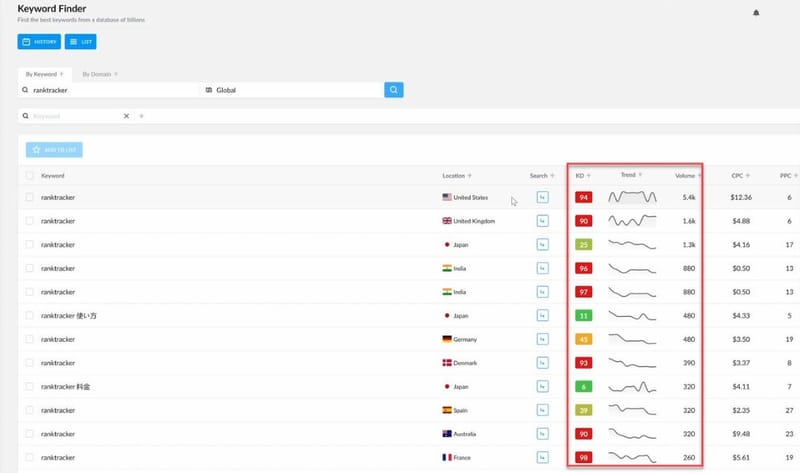 Also, determine the intent of the keywords in your research. If you want to optimize landing pages on your website, find keywords with commercial intent. These are queries that people search for when they want to make a purchasing decision. For blog posts, focus on informational keywords. Most search queries that come in the form of a question have informational intent.
Optimize Your Site for Search Engines
Once you have a list of keywords, identify which web pages you'll optimize the keywords on. Then include the target keyword in page elements like titles, meta descriptions, headers, and images alt text. This process is also known as on-page SEO.
You can mention your target keyword on your content and its subheaders. But don't keep repeating the keyword to the point that it compromises quality. Google sees this as keyword stuffing and may penalize your site. In this case, use related keywords in your content instead.
The goal is to help search engines understand what the page is about. And if your content comprehensively covers the topic, you can make your pages appear on top of SERPs for your target keyword.
Aside from written content, you can use infographics, videos, and podcasts. They help you diversify your content strategy and appeal to different types of users.
Monitor Your Site's Performance
This is where the web management part of SEO comes into play. Track your site's traffic and engagement metrics and monitor them using Google Analytics (GA). If you haven't migrated to GA4, now's the time to do so because there's a limited window to its data retention.
The All-in-One Platform for Effective SEO
Behind every successful business is a strong SEO campaign. But with countless optimization tools and techniques out there to choose from, it can be hard to know where to start. Well, fear no more, cause I've got just the thing to help. Presenting the Ranktracker all-in-one platform for effective SEO
By staying on top of your site's performance, you can identify areas for improvement and make necessary changes to optimize your site for success.
Here are some key metrics to keep an eye on when measuring your online success and tools for tracking them:
Organic Traffic
Organic traffic refers to the number of website visitors through search engines like Google. Monitor your organic traffic to see how well your SEO efforts are working.
The best tool to use for this is Google Search Console. Connect it to your website and wait as it gathers data about your site. Once done, you can view your site's search performance. It shows the number of impressions and clicks your site or page received on Google.

If there's a decrease in organic traffic, it may be time to reevaluate your keyword and content strategy.
Conversion Rate
It refers to the percentage of visitors who take a desired action on your website. Tracking your conversion rate lets you see how well your website turns visitors into customers. From here, you can make changes to optimize your conversions and generate more leads and customers.
To do this, determine what element to track on your page. If the purpose of your page is to generate more sign-ups or calls, monitor those. From here, set up conversion goals on your Google Analytics. It will show the percentage of visitors who converted to your desired action.
You can also use premium tools like Hotjar and CrazyEgg to track the percentage of people who clicked your CTA button. They can also monitor which areas on the page people click on and engage with the most. You can then place your CTAs here to increase conversions.
Bounce Rate
This refers to the percentage of visitors who leave your website after viewing only one page. A high bounce rate can indicate that your website could be more engaging and relevant to your target audience.
The goal is to reduce your bounce rate to encourage visitors to explore more of your content. Use the heatmapping feature of the premium tools above to check how many visitors read your page from top to bottom.
They show the number of people still browsing the page as you scroll down. If most of your visitors leave before halfway down the page, you need to rework the page. Examples include making your intros more interesting or fixing your site layout.
Keyword Rankings
Monitoring your keyword rankings can give you insight into how well your website ranks for your target keywords.
Use Rank Tracker to check which keywords improved and decreased in organic search positions.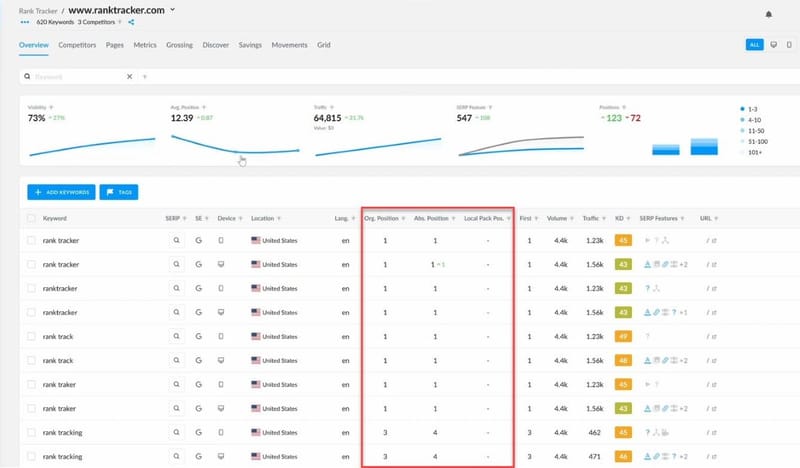 By tracking your rankings over time, you can see how your SEO efforts impact your search visibility. If your rankings drop, you may need to adjust your keyword strategy or re-optimize and update the pages.
Optimize Website Loading
Ensure the success of your SEO campaigns by getting your website to load properly. In particular, make your loading speed as fast as possible. Google changed its algorithm to prioritize loading speed as a ranking factor.
The All-in-One Platform for Effective SEO
Behind every successful business is a strong SEO campaign. But with countless optimization tools and techniques out there to choose from, it can be hard to know where to start. Well, fear no more, cause I've got just the thing to help. Presenting the Ranktracker all-in-one platform for effective SEO
Host your website on a reputable web hosting service using fast servers. Then, for WordPress site owners, use a lightweight theme like GeneratePress or Astra. Their codes are optimized, making loading your site faster and more efficient.
Next, use a caching feature for your website. It saves your website files on your visitors' browsers. So, when they revisit your site, the browser loads the files locally instead of downloading them from the servers. This makes loading your site faster, which helps in increasing your retention rates.
Finally, run your website URL on Google PageSpeed Insights. It shows the page's performance score based on metrics like Core Web Vitals. You can check the Opportunities section on the results to determine what you must do to fix the issues.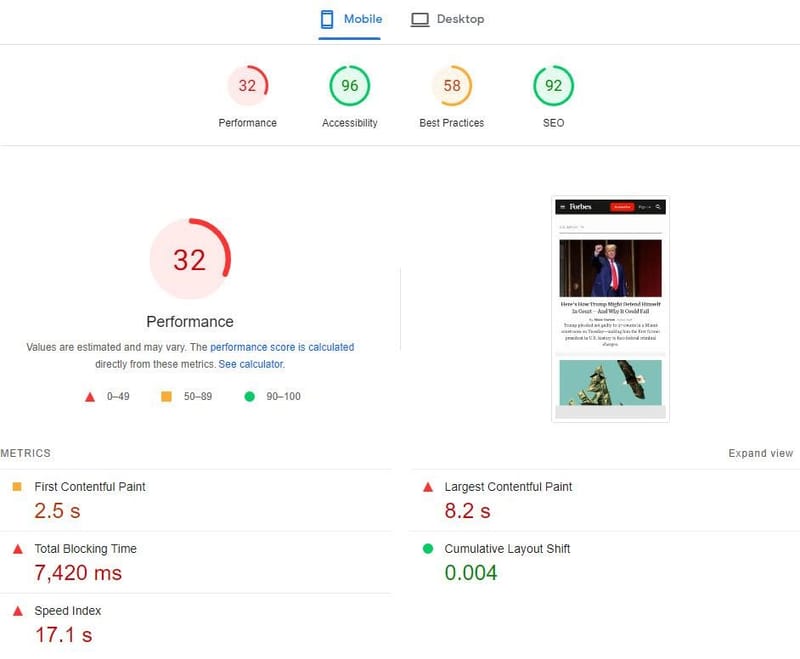 Conclusion
Mastering SEO and web management is crucial for online success in today's digital landscape. By integrating these two aspects, as discussed above, you can ensure that your website is optimized for search engines and user-friendly. This, in turn, can lead to more leads, conversions, and ultimately, revenue.