Intro
With the importance of website traffic increasing in the digital world, businesses are looking for ways to boost their online presence and attract more visitors to their websites. Two popular marketing methods for achieving this are SEO and PPC.
However, with the digital landscape constantly evolving, it can be difficult for marketers to decide which strategy is best suited to their needs. Both approaches have distinct differences in their methods and outcomes.
To make an informed decision about which approach is right for you, it's important to understand the differences between SEO and PPC. In this article, we'll explore the pros and cons of each method so you can choose the one that aligns with your digital marketing objectives.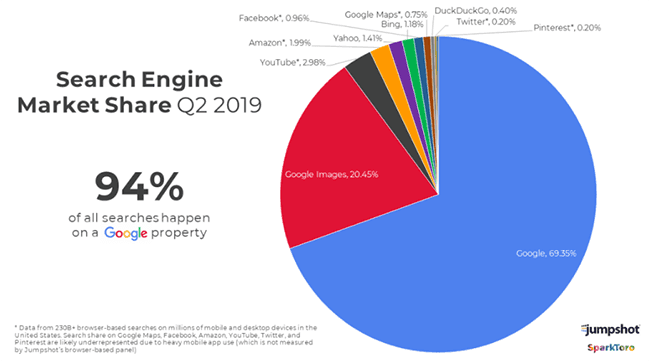 (Startup Bonsai)
What is SEO?
SEO (Search Engine Optimization) is a way to improve your website's visibility and make it rank higher on search engines like Google. As per Startup Bonsai, almost everyone using the internet, around 94%, searches on search engines at least once a month. By investing in SEO, you increase your chances of being found by your target audience when they search for keywords related to your brand or services.
Pros of SEO
It's no secret that SEO holds immense benefits for your business's marketing efforts. But how exactly does your website profit from it? Keep reading to find out!
A continuous flow of traffic
Getting a top spot in search engines is key to gaining the trust of consumers who are searching for a quick answer. In fact, around 40% of search engine users will go with one of the first few results that show up.
If you manage to secure a top rank through SEO, you can expect to receive a continuous flow of traffic for a long time to come, as long as you keep your website content optimized. The best thing about SEO is that it doesn't have an expiration date.
In contrast, other marketing strategies like paid ads or PPC marketing have a limited duration and depend on your budget. Once your budget runs out, so do the profits from these strategies. But with SEO, you can keep generating high-quality traffic without having to invest more money.
Targets audiences at different stages of the sales funnel
Not every visitor to your website is in the same phase of the sales process. Some are just discovering your brand, while others are ready to make a purchase.
The All-in-One Platform for Effective SEO
Behind every successful business is a strong SEO campaign. But with countless optimization tools and techniques out there to choose from, it can be hard to know where to start. Well, fear no more, cause I've got just the thing to help. Presenting the Ranktracker all-in-one platform for effective SEO
But with the help of SEO, you can attract and engage customers at every stage of the sales funnel. By improving your website's ranking and using relevant keywords, SEO can help capture their interest and build a positive brand image.
Moreover, SEO can also encourage consumers to take action and develop brand loyalty through effective modern strategies. Whether you want to boost sales, increase brand awareness, or build customer loyalty, SEO can help you achieve your goals at every stage of the sales funnel.
A cost-effective method of boosting online presence
SEO is a powerful marketing strategy that can help your business gain online visibility and attract potential customers. By using SEO techniques, your website can appear to millions of internet users who are searching for products or services similar to what you offer.
Studies show that SEO-generated leads have a higher chance of closing a sale compared to other marketing methods. In fact, SEO leads can close a sale 14.6% of the time, while other inbound marketing methods only have a 1.7% closing rate.
The best part about SEO is that it's a cost-effective solution that doesn't expire. Once your website starts ranking higher in search results, it will continue to generate high-quality traffic without any additional investment.
Invaluable for small businesses
Starting a small business can be challenging, especially when competing against established brands in your industry. Limited funds can make it difficult to invest in expensive marketing campaigns. However, with SEO, small businesses can tap into endless opportunities to increase their online presence and drive traffic without breaking the bank.
SEO can help create a user-friendly website that appeals to both your target audience and search engine crawlers. This way, your website can rank higher and be more visible to potential customers.
A successful SEO strategy can open up your brand to new markets, which can increase your conversion rates and improve brand awareness. With SEO, small businesses can achieve their goals without having to invest a lot of money.
Cons of SEO
While its benefits are surely tempting, a well-rounded decision in favour of choosing SEO for your marketing strategies can only be formed when you're aware of its cons as well.
Takes time to show results
One of the main challenges with SEO is that it takes time to see results. Search engines like Google need some time to analyze the content on your website and determine how it should be ranked. Additionally, Google is always updating their algorithms, so it's important to keep up with the latest SEO trends to ensure your website remains optimized.
The All-in-One Platform for Effective SEO
Behind every successful business is a strong SEO campaign. But with countless optimization tools and techniques out there to choose from, it can be hard to know where to start. Well, fear no more, cause I've got just the thing to help. Presenting the Ranktracker all-in-one platform for effective SEO
If your website is new, it will most likely take months or years before you start to see the results you desire. However, the benefits of a successful SEO strategy are worth the wait.
Can often be expensive
Updating your SEO techniques to keep up with Google's algorithms can be costly, as it requires businesses to hire experts to optimize their website pages. SEO agencies and experts can charge high fees, which can become overwhelming for businesses. Additionally, staying on top of your SEO game requires regular backlinking, investing in technicalities, content creation, and other expenses, all of which can add up to a significant cost.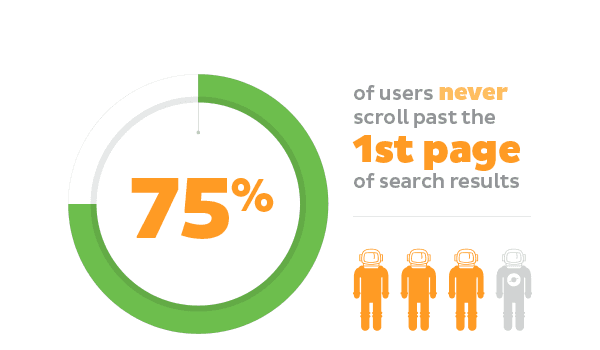 (Robbie Richards)
No assurance of results
Getting your website to appear on the first page of search engines can be quite challenging, especially with so many other brands fighting for the same spot. But it's crucial to strive for a high ranking, as statistics show that 75% of users won't venture past the first page.
While SEO can increase your chances of ranking higher, there's no guarantee that you'll snag the top spot. If you don't make it to the top, your website may not receive the traffic it needs to succeed. So it's important to invest in SEO strategies that are effective and help you climb the ranks.
Inability to manage the traffic
When your SEO strategies work effectively, it can bring a massive surge of traffic to your website. However, handling the sudden increase in leads and sales can be overwhelming for businesses.
Unlike tools like PPC, SEO can't be turned on or off with a switch. Once your SEO efforts start showing results, it's crucial to have the necessary structures in place to manage the influx of customers.
What is PPC?
PPC (Pay-Per-Click) requires businesses or marketers to team up with social platforms such as Google, Instagram, or Facebook to display their ads. When a user clicks on these ads, brands pay a fee to the platform.
This strategy results in targeted visits to your website, attracting users who are genuinely interested in your campaign. There are various types of PPC ads, including images, videos, text, or a combination of these.
Pros of PPC
There's a reason why PPC is such an effective tool for marketing. Keep reading to find out the many benefits this strategy entails.
Caters to several business goals
PPC advertising can be a game-changer for businesses and marketers, helping to increase brand exposure, generate leads, and drive potential sales. In fact, according to Lunio, 74% of businesses report that PPC advertising has been helpful in driving traffic to their websites.
PPC offers a range of benefits, including the ability to advertise content downloads, free trials, and newsletter signups. Additionally, it is an effective tool for converting potential traffic into actual customers.
Easily measured and trackable
When you use PPC advertising through Google Ads, you can easily track your performance and see how your ads are doing. Google tools provide helpful stats on clicks, impressions, and conversions, giving you a clear picture of your ad's success. These stats help you optimize your budget and direct traffic to specific landing pages.
With Google Analytics, you can even measure the return on investment (ROI) of your PPC Ads. This means you can see how much you earned from your ads compared to how much you spent, giving you a better understanding of your campaign's effectiveness.
A quick way to the top
Starting your marketing journey as a startup or a new business can be challenging, but with PPC marketing, you can quickly climb your way to the top through optimization. Unlike SEO, which requires time and effort to secure a place under the spotlight, PPC can provide results within minutes of setting up your efforts.
In addition, PPC allows you to attract consumers who may not be aware of your brand, giving you a chance to expand beyond your current followers and consumers. The best part? You don't need a separate development team for your PPC strategies, as a large chunk of the work is performed on the PPC platform itself.
Offers immense flexibility
In PPC advertising, you have the power to customize and fine-tune your strategies to fit your specific goals. Although default settings are available, you have complete control over the keywords you target and the level of restriction you apply to your placements.
One of the biggest advantages of PPC is the flexibility it provides in terms of budgeting. You can set your own ad budget and adjust it up or down based on the effectiveness of your campaigns. Unlike SEO marketing, with PPC, you can easily stop or start your campaigns at any time according to your preference.
Cons of PPC
The pros of PPC advertising may have won you over, but don't rush towards a decision until you take a look at the cons too.
No longevity
Stopping your PPC ads means an immediate end to your marketing efforts. Therefore, PPC is not a cost-effective approach for businesses looking for a long-term marketing strategy.
Furthermore, there's no guarantee that every click will result in a sale. While it's important to pay for each click, if it doesn't generate a sale, your payment will be in vain.
Bidding wars
When multiple companies target the same keyword, bidding wars can occur, leading to excessive spending. In such cases, businesses may end up spending more than the keyword's actual worth in a bid to outdo their competitors.
The All-in-One Platform for Effective SEO
Behind every successful business is a strong SEO campaign. But with countless optimization tools and techniques out there to choose from, it can be hard to know where to start. Well, fear no more, cause I've got just the thing to help. Presenting the Ranktracker all-in-one platform for effective SEO
Even if a business wins the bidding war and its ad appears in the search results, if a user is looking for a specific brand, they are likely to purchase from that brand rather than the advertised one. This can negatively affect the click-through rates.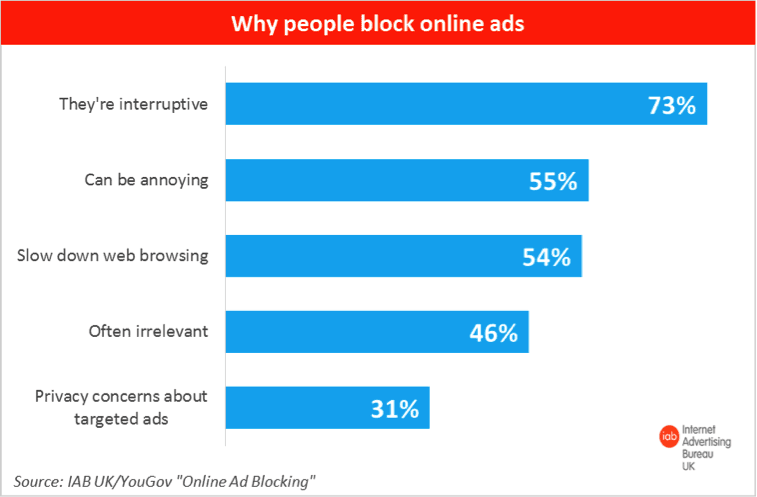 (Cybba)
Not very enticing
PPC marketing can be intimidating as a large portion of customers tend to ignore search ads marked with the "Sponsored" tag. WordStream found that around 94% of visitors tend to skip over these ads. This trend is especially followed by the younger generations. So, it's important to conduct thorough research on your target audience before utilizing PPC strategies.
You pay for every click
Making the most of your PPC ads means targeting the right audience and creating a user-friendly website. Unfortunately, not all clicks lead to a sale. Clicks from competitors or accidental clicks can increase your costs without any benefit to your business.
Moreover, even if a potential buyer clicks on your ad and lands on your website, a confusing or overwhelming website can result in the loss of a sale. Therefore, it's crucial not to rely solely on PPC advertising and to continue building other aspects of your brand to ensure success.
Final words
Ultimately, the decision between SEO and PPC depends on your business goals. SEO provides a steady stream of traffic and targets customers at all stages of the sales funnel, but it can be costly and time-consuming.
On the other hand, PPC ensures quick results but only as long as you keep paying for the ads. It's crucial to strike a balance between the two and use them together for a successful marketing campaign.