Intro
With over 1.75 million sellers, Shopify is one of the most popular e-commerce platforms. It has a large ecosystem of apps which makes it flexible and easy to use. With such features, it is easy to operate a Shopify store and customise it according to requirements. It has crossed the mark of 457 million buyers in the year 2020.
You need to optimise your store in all aspects to rank high on search engines. There are many factors which influence the store's ranking on search engines. Also, it is pretty essential to understand how the search engines work and how the searchers use them. The search engine shows the result according to the search queries.
In the guide below, you will learn to enhance the traffic of your Shopify store.
What is the importance of Shopify SEO?
Every seller aims to maximise their revenue. The majority of the traffic on websites comes from search engines. Shopify SEO is crucial in attracting customers to the website by increasing -brand discoverability. High-ranking websites have customer's trust and it also builds brand value. Paid campaigns are relatively expensive. On the other hand, SEO ensures a high Return on Investment.
Shopify comes with many built-in SEO features. It automatically creates and adds canonical tags to the pages to prevent duplication of results on search engines. It creates XML Sitemap so that Google can crawl important pages. It also generates default robot.txt files, which can be edited according to requirements. Setting up Google Search Console and Google Analytics is recommended.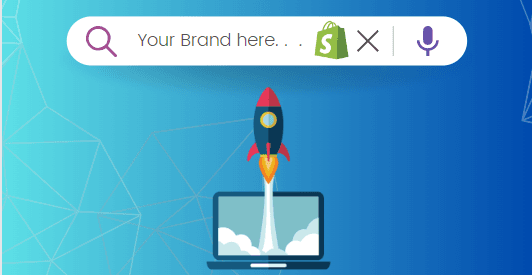 Technical SEO
Technical SEO is the process of making it easier and faster for search engines to crawl and index a website. Shopify automatically creates sitemaps and robot.txt files. The sitemap created contains links to all your products, primary product images, pages, collections, and blog posts. You need to verify the domain with Google Search Console and submit the sitemap file to Google Search Console. Google use this file to index your pages. It also creates a robot.txt file which is optimal for SEO. Robot.txt file tells search engines which pages they can't crawl. This saves time and makes crawling and indexing easier.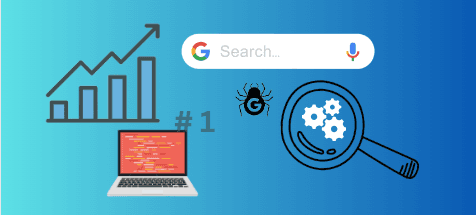 Logical Website Architecture
Having a well-structured and logical website Architecture significantly enhances visitors' experience by making navigation more effortless. Furthermore, it improves search engine crawling efficiency and displays search results accordingly. You may use Google Search Console to identify any 404 errors promptly, allowing for quick redirection to the appropriate pages, ensuring a seamless user journey.
Use All-in-one Apps instead of Multiple Apps
Having multiple apps can slow down the page speed. Although, having multiple apps can allow you to customize the store but each app adds code to your Shopify Store, which makes pages much longer to load. All the apps are quite useful. The best solution is to install an All-in-one app. For example, for SEO purposes you can install SEOKart. In just one app there are many functions like Image optimizer, SEO Audits, AI-powered suggestions, rich snippets and much more.
Internal Linking
In Layman's language, internal linking means linking one page of your website to another page of your website. If internal linking is done properly then it helps search engines identify the important pages on the websites. For this, one needs to do keyword research and rank the pages to identify the right anchor texts and right target links for internal linking.
Optimise the Images
Heavy Images make the website take more time to load. There are many Shopify SEO apps available for Shopify stores like SEOKart to compress images. Alt (Alternative) text describes the image or media. It enables Google to understand the images in a better way hence improving Image SEO.
On-Page SEO
On-Page SEO involves optimising webpages to make websites more search engine-friendly and user-friendly. There are various On-Page factors which influence a website's ranking on Search Engine Result Pages (SERP). Some of these factors are URLs, content, Meta Tags, code cleanliness, etc.
Keyword Research
Keyword Research is the process of understanding user intent or search intent. Keywords are the central factors in SEO. Keywords are not only important for On-Page SEO but they are also important for Off-Page SEO. There are multiple ways to find the right keywords. You can do this by brainstorming, using tools like Keyword Planner or Ubersuggest, and doing competitor analysis. Including Keywords in Title Tags and Meta description establishes a connection between User and Search Engine. This boosts the impression and clicks on your page.
Content Optimisation
Content Optimisation helps a page gain more traffic. After selecting good Keywords, you need to incorporate those keywords into your content. It is important to involve the keywords across different elements of your website, such as titles, meta tags, descriptions, and more. A helpful guideline is to incorporate target keywords to 1% to 1.5% of the total word count on every page of your website. Including infographics with content make your content more attractive. Good content is always catchy, unique, properly structured and informative.
Off-Page SEO
Link-Building
Link building involves a strategic approach to obtain hyperlinks (or backlinks) that direct to a website. Backlinking is one of the most significant ranking factors. Every backlink has a certain value. Search Engines look at the quality as well as quantity of inbound links to a webpage when they crawl. Websites which have a good quantity of high-quality backlinks rank high on the Search Engine Result Page. The utilisation of relevant anchor text in link building enhances the keyword-focused value.
Guest Posting / Guest Blogging
Guest posting (or guest blogging) is a marketing strategy wherein you create articles for external websites intending to promote your brand. Guest posting increases brand awareness and it comes with an opportunity to do link-building. It offers the opportunity to demonstrate your expertise and collaborate with reputable websites, you can build credibility not only with readers and influencers but also with Google.
Why You must use Shopify SEO Apps?
Shopify provides an extensive array of cutting-edge SEO apps and plugins that empower online businesses to enhance their search engine visibility and overall website performance. The Shopify SEO apps are designed to minimize manual efforts and maximize efficiency by leveraging the power of automation and AI.
The All-in-One Platform for Effective SEO
Behind every successful business is a strong SEO campaign. But with countless optimization tools and techniques out there to choose from, it can be hard to know where to start. Well, fear no more, cause I've got just the thing to help. Presenting the Ranktracker all-in-one platform for effective SEO
To save your research time, here are some apps which are the best suited for your Shopify Store:
Conclusion
To be popular in today's digital landscape, it's essential to rank high in search engine results whenever customers research products or content in your niche. This requires understanding the rules that govern search engines and applying them to the structure and content of your website. There are many Marketing Agencies and freelancers who are experts in SEO. Opting for SEO services from them can be helpful and time-saving.
The algorithm of search engines is changing constantly. Understanding consumer intent is vital for driving relevant organic traffic to your store. In the face of mounting competition in the digital world, leveraging the potential of SEO becomes increasingly vital for e-commerce businesses to prosper.