Intro
From futuristic movies to real-life technological advances, we're all intrigued by artificial intelligence and its growing presence in our world. As AI continues to evolve at an impressive rate, more businesses are looking for customized solutions that cater to their specific needs. But what does the future hold for custom AI solutions? We reached out to a group of industry experts to find out. Here are their predictions on what we can expect from custom AI solutions in the years to come.
Expert #1 Predictions
Increase in Client Demand
An increase in client demand refers to a situation where the number of people or businesses looking for a particular product or service exceeds the supply available. This can happen due to various reasons like changing market trends, economic conditions, or even a surge in population.
Such situations can have a positive impact on businesses as they can increase their revenue by charging higher prices for their products or services. However, it can also put a strain on their resources as they need to fulfill the increased demand to avoid losing customers to competitors.
To cater to the increased demand, businesses might need to hire more staff, increase production capacity, or even expand their operations. This can require additional investment and management resources, which can be challenging for some businesses.
Overall, an increase in client demand can present both opportunities and challenges for businesses, and it is important for them to manage it effectively to maximize their gains and minimize their risks.
Advancements in AI Technology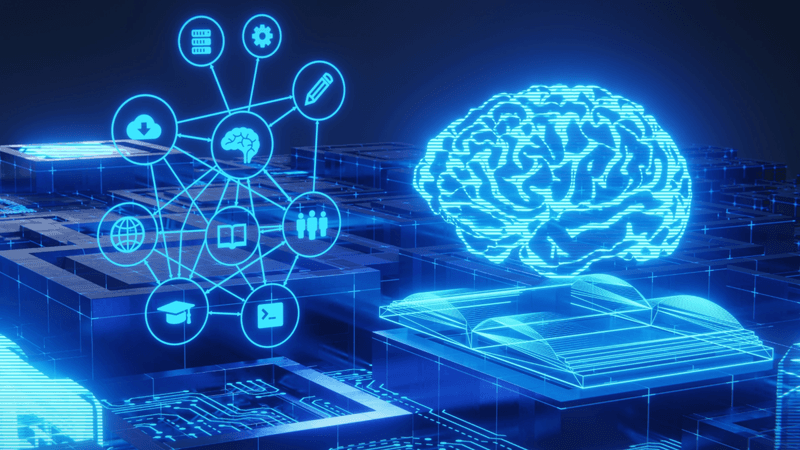 AI technology has advanced exponentially in recent years, leading to significant improvements in various industries. Here are some key points about advancements in AI technology:
Deep Learning: Deep learning involves artificial neural networks that can learn and improve at a task through training data. These networks have allowed for significant advances in image and speech recognition, natural language processing, and more.
Machine Learning: Similar to deep learning, machine learning algorithms enable machines to learn from data without being programmed specifically for each task. This has led to improvements in predictive analysis, decision-making, automation, and more.
Natural Language Processing (NLP): NLP enables machines to understand human language and communicate with humans effectively. This technology has already been used in chatbots, virtual assistants, translation services, and more.
Computer Vision: Computer vision involves training machines to interpret and understand visual data, such as images and videos. This has led to advances in facial recognition, autonomous vehicle technology, and more.
Robotics: AI technology has also enabled advances in robotics, enabling machines to perform complex tasks autonomously. This has led to advancements in manufacturing, healthcare, and more.
Predictive Analytics: AI technology has allowed for the development of predictive analytics, which can forecast future events or outcomes based on historical data. This has been used in fields like finance, insurance, and marketing to make more informed decisions.
Personalization: AI technology can analyze vast amounts of data about individual users, enabling personalized recommendations and experiences in fields like entertainment, retail, and e-commerce.
Cybersecurity: AI technology has been used to enhance cybersecurity measures, such as identifying and preventing cyber threats and attacks.
Overall, advancements in AI technology have led to significant improvements in many industries, from healthcare to finance to entertainment. As AI technology continues to develop, it has the potential to revolutionize the way we live and work.
Integration with Other Technologies
Integration with Other Technologies refers to the ability of a system or software to seamlessly work with other tools, applications, or devices. This enables organizations to streamline their operations and improve productivity. Here are some key aspects of Integration with Other Technologies:
Compatibility: The system or software should be compatible with other existing technologies and should be able to communicate effectively with them.
API Integration: Application Programming Interface (API) integration allows two separate applications to exchange data with each other. This enables the system or software to function with other applications using API.
Data Management: Integration with Other Technologies should provide efficient data management, data transfer, and data sharing between systems or softwares.
Security: Introducing new technologies in an organization can pose security risks. Integration with Other Technologies should ensure that all sensitive data is protected during the integration process.
Scalability: Integration with Other Technologies should be scalable to accommodate any future growth of the organization, as new software or tools may need to be integrated.
Time and Cost Saving: Integration with Other Technologies can save time and cost by reducing manual data entry, minimizing errors, and streamlining workflows.
Overall, Integration with Other Technologies is essential for organizations to improve operational efficiency, reduce costs, and stay competitive in a rapidly evolving digital landscape.
Expert #2 Predictions
Personalized AI Solutions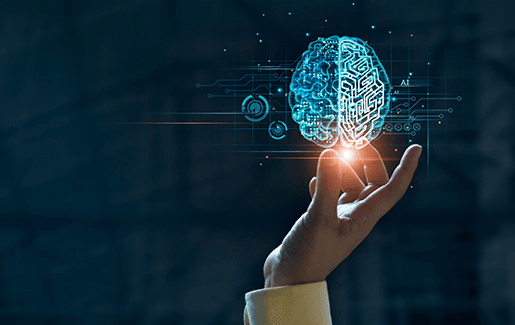 Personalized AI solutions refer to the development of artificial intelligence technology specifically tailored to meet the needs of individual businesses or individuals.
The All-in-One Platform for Effective SEO
Behind every successful business is a strong SEO campaign. But with countless optimization tools and techniques out there to choose from, it can be hard to know where to start. Well, fear no more, cause I've got just the thing to help. Presenting the Ranktracker all-in-one platform for effective SEO
Such solutions are designed to improve the efficiency, accuracy and speed of various processes thereby optimizing resource utilization and reducing costs.
These solutions are developed after careful consideration of the particular requirements of each client, even as they leverage existing AI capabilities.
Some of the benefits of personalized AI solutions include;
Improved decision-making through the analysis of massive data sets
Better customer experience through personalized marketing and customer service solutions
Increased efficiencies in manufacturing through predictive maintenance and automated quality control processes
Streamlined financial management using AI based investment and portfolio optimization tools
Enhanced cybersecurity measures through AI driven threat analysis and response
Overall, personalized AI solutions offer an opportunity for businesses to remain competitive in the face of rapid technological advancements. By leveraging the latest AI capabilities, they can enhance performance, reduce risk, and improve bottom-line performance whilst meeting the specific needs of unique organizations.
Improved Natural Language Processing
Improved natural language processing refers to advancements in technology that enable computers to understand human language more accurately and efficiently. This technology is used to build chatbots, digital assistants and search engines that can understand and respond to human language more effectively, making communication between humans and machines more seamless.
One of the key ways NLP has improved is through the use of machine learning algorithms. These algorithms are fed large amounts of text data, which they use to learn patterns and rules of language. The algorithms are then able to apply this learning to new data, improving their ability to accurately process and understand natural language.
Another advancement in NLP is the use of deep learning techniques. Using deep neural networks, computers are able to analyze and interpret the meaning and context of language, rather than simply focusing on its individual words. This enables them to better understand the nuances of language, such as metaphors and idioms, which helps to improve the accuracy of language processing.
Additionally, better data processing techniques and infrastructure have made it possible to handle large amounts of unstructured data, such as social media posts and online reviews. This data can be used to train machine learning models that can understand the meaning and context of language, making NLP more accurate and effective.
The All-in-One Platform for Effective SEO
Behind every successful business is a strong SEO campaign. But with countless optimization tools and techniques out there to choose from, it can be hard to know where to start. Well, fear no more, cause I've got just the thing to help. Presenting the Ranktracker all-in-one platform for effective SEO
Overall, improved NLP has helped to create more efficient and effective technology that is better able to connect with and serve humans. It has also opened up new possibilities for businesses and organizations looking to leverage technology to improve communication and engagement with their customers.
AI for Workplace Optimization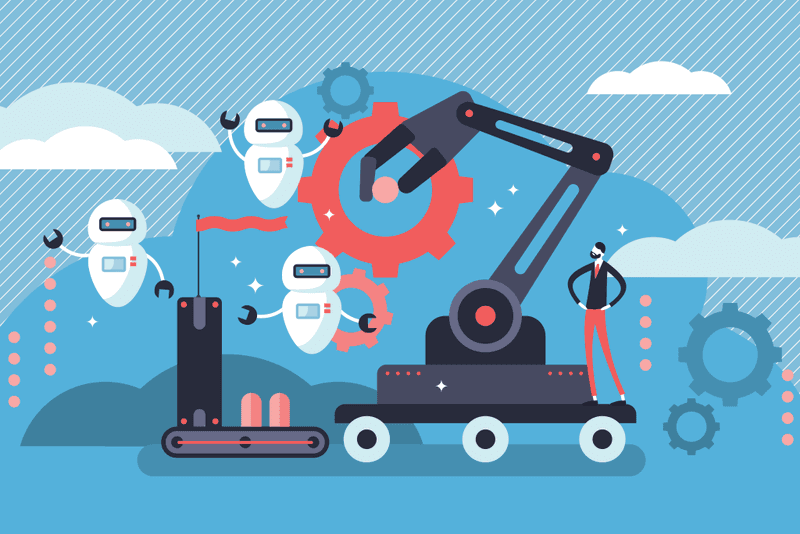 AI for Workplace Optimization refers to the use of artificial intelligence technologies to improve the efficiency, productivity, and performance of a workplace. By automating repetitive tasks, providing quick insights, and streamlining processes, AI helps to maximize human potential and minimize errors.
Some common applications of AI for Workplace Optimization include automating scheduling and communication, managing employee performance, forecasting future needs, and analyzing data for insights. AI can also be used to monitor and improve workplace safety, personalize training and development, and enhance employee engagement. Ultimately, AI for Workplace Optimization is all about using technology to create a better, smarter, and more efficient workplace culture.
Expert #3 Predictions
Ethical Considerations in AI
As Artificial Intelligence (AI) solutions continue to expand, the impact they have on society should also be considered. Ethical considerations in AI range from data privacy to biased algorithms. To ensure that AI is being used in a positive, fair, and transparent way, it's essential that companies and developers establish ethical standards.
One of the most critical considerations in AI is fairness. AI systems may unintentionally discriminate against certain groups of people. For example, facial recognition systems may perform worse on people of certain races. It's essential to ensure that biases aren't built into the algorithms used for AI. Companies should also ensure that they're not perpetuating existing systemic biases through the data they use to train their AI systems.
Another crucial consideration is transparency. AI is often considered to be a "black box" - the way the system makes decisions isn't always clear, even to the developers who created it. To ensure ethical use, it's essential to make sure these systems are transparent in their processes. This will help to build trust with users and ensure that decisions made by AI are explainable and traceable.
Privacy is another critical ethical consideration in AI. The data collected by AI systems should be used responsibly, and the privacy of individuals should be respected. Users should be informed of how their data is being used, and should have the ability to opt-out of data collection if desired.
Lastly, there is a need for accountability in the use of AI. Developers and companies should take responsibility for the impacts their AI systems have on society. AI should be used to enhance human life, and not detract from it. In conclusion, ethical considerations in AI are essential in making sure that AI development and deployment are done in a fair, transparent, and just manner.
Increased Transparency
Increased transparency refers to the state of being more open, honest, and clear about actions, decisions, and intentions. It implies that more information is being shared with others in a straightforward and accessible manner, enabling them to make better decisions and judgments. This concept is especially relevant in today's fast-paced, interconnected world where communication and exchange of information are essential.
In organizations, increased transparency can be achieved through various means such as open-door policies, regular meetings, performance evaluations, feedback channels and annual reports. It is often considered a key element of good governance, as it fosters greater accountability, trust, and integrity, while reducing the risk of corruption and unethical practices.
The All-in-One Platform for Effective SEO
Behind every successful business is a strong SEO campaign. But with countless optimization tools and techniques out there to choose from, it can be hard to know where to start. Well, fear no more, cause I've got just the thing to help. Presenting the Ranktracker all-in-one platform for effective SEO
In financial transactions, increased transparency means that all relevant information is provided to parties involved in a deal, allowing them to make informed decisions. It is often required by law to ensure fairness and protect the interests of investors and consumers. Increased transparency can also have positive social and environmental impacts by promoting responsible corporate behavior and encouraging sustainable practices.
Overall, increased transparency is important for building strong relationships, creating a culture of trust and accountability, and making better decisions. It is a crucial aspect of good governance, responsible business, and societal progress.
Expert #4 Predictions
Hybrid AI Solutions
Hybrid AI Solutions refer to the use of different types of Artificial Intelligence methods, including both Machine Learning (ML) and Rule-Based Systems (RBS), to solve complex problems. Some of the features of Hybrid AI Solutions are:
Hybrid AI Solutions combine the strengths of different types of AI. For instance, ML algorithms can learn from patterns in large data sets, while RBS can provide logical reasoning and decision-making capabilities based on pre-defined rules.
Hybrid AI Solutions can address a wider range of problems than using a single AI technology. Depending on the problem, one type of AI may be more suitable than another. Hybrid AI Solutions allow for the flexibility to choose the best suited method for the problem at hand.
Hybrid AI Solutions can have better accuracy and performance than using a single technology. For example, ML may be prone to making mistakes when it encounters new data that does not align with its training data. However, by using RBS to complement ML, the system can provide more accurate and reliable results.
Hybrid AI Solutions can also incorporate human expertise or knowledge. For example, a human expert can define some of the decision-making rules that the RBS component can use. This ensures that the AI system aligns with the human values and objectives.
Hybrid AI Solutions have various applications across many industries, including healthcare, finance, retail, and manufacturing. They can be used for tasks such as fraud detection, disease diagnosis, customer segmentation, and quality control.
In summary, Hybrid AI Solutions offer a flexible, accurate, and versatile approach to solving complex problems by combining the strengths of different AI technologies and incorporating human expertise.
Increased Focus on Security
Increased focus on security refers to the intensified efforts to protect valuable assets and data from cyber threats and physical intrusions. Some of the key aspects of increased focus on security include:
Investment in cybersecurity: Organizations are allocating more resources towards cybersecurity to prevent data breaches, malware attacks, phishing scams, and other cyber threats.
Adoption of advanced technologies: Companies are leveraging advanced technologies such as artificial intelligence, machine learning, and blockchain to enhance the security of their systems and data.
Compliance with regulations: Organizations are complying with government regulations regarding data protection and privacy laws. For instance, the General Data Protection Regulation (GDPR) in the EU and the California Consumer Privacy Act (CCPA ) in the US.
Training and awareness programs: Training and awareness programs are conducted to educate employees on how to recognize and report suspicious activities, phishing emails, and other cyber threats.
Physical security measures: Organizations are implementing physical security measures such as access controls, CCTV cameras, and security guards to protect their premises from physical intrusions.
Third-party risk management: Companies are also focusing on the security of their third-party vendors and suppliers to prevent supply chain attacks and data breaches.
Overall, increased focus on security is critical for ensuring the safety and privacy of individuals and organizations in the digital age.
Key takeaways
Experts predict that custom artificial intelligence solutions will be integrated into more industries over the next few years. The healthcare industry is expected to use AI to improve patient care, while the finance industry is expected to use AI to prevent fraud and improve customer experience. AI will also be used in retail to personalize the shopping experience and in manufacturing to improve production efficiency.
However, experts also caution that AI needs to be rigorously tested and regulated to ensure ethical and fair use.
Overall, the future of custom AI solutions looks promising with potential benefits in various industries, but companies must prioritize ethical considerations to maximize its potential.