Intro
In this digital-first era, convenience has become a top consideration for customers when shopping for goods and services. This increased need for convenience has caused a rapid expansion in the e-commerce sector, which explains why the global e-commerce sector is on the verge of hitting US $6.3 trillion in 2023. In the midst of the ongoing inrush of online businesses, what does the future hold for e-commerce? This article looks into the key trends to watch for e-commerce success in 2023 and beyond.
1. Artificial intelligence and machine learning
When Artificial intelligence (AI) and machine learning (ML) are mentioned, many people think about self-driving cars and talking robots. But these two technologies play a vital role in e-commerce. In 2023 and beyond, AI and ML will be used for:
Customer service & engagement, upselling, and cross-selling. You can now pre-train AI Chatbots to answer customers' questions on your e-commerce website, engage customers, and recommend products. These chatbots use quality data and annotated texts to stimulate real-life human conversations and provide a seamless shopping experience for customers. They can also be integrated with social media for E-commerce platforms to enhance customer interactions.
Automation. AI technology enables you to automate data collection, payment processing, checkout, customer relationship management, inventory management, etc.
Improving decision-making for e-commerce businesses by providing data-based insights into the marketing and overall business landscape.
2. Virtual reality (VR) and augmented reality (AR)
Virtual Reality allows online shoppers to immerse completely into a simulated environment, outside of their physical "real" environment. AR, on the other hand, adds an immersive simulated reality to a shopper's real environment. These two technologies improve shopping experiences in many ways:
Supporting virtual try-on technology on e-commerce websites, smartphone apps, and social media (notably Snapchat). Virtual try-on enables shoppers to try on products virtually before making purchase decisions.
Supporting plug-and-play technology that allows shoppers to test and experiment with accessories and other devices virtually, e.g. eyewear, for effective decision-making.
Supporting digital (virtual) showrooms. Digital showrooms are similar to physical showrooms and trade shows, except that they exist online. This technology comes with 3D virtual sampling functionalities. Potential buyers can visit the virtual showroom whenever they want, explore your collections, sample products, and make purchase orders all on the same platform.
These 3 possibilities will help your business in two major ways:
Enhancing customer satisfaction. Virtual try-on ensures that customers pick the right product in the first instance, so they are happy with their purchase.
Creating a fun experience for consumers. Virtual try-on is immersive and enjoyable. They create many cross-selling opportunities and enhance your brand's overall marketing.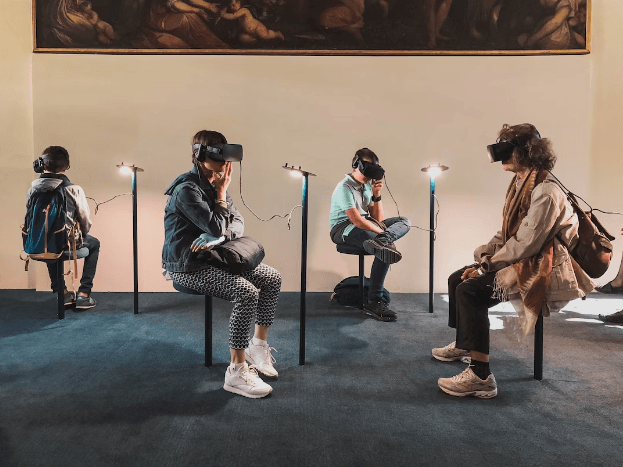 3. Voice commerce (v-commerce)
V-commerce enables customers to use voice commands (through Amazon's Alexa, Google Home, and other voice assistants) when shopping on an e-commerce platform. This technology is anchored on natural language processing (NLP). NLP gives tech devices the ability to interpret customers' words, understand their purchase intent, and take appropriate actions (e.g. take a customer to the relevant product page). V-commerce also uses AI to make personalized product recommendations based on a user's preferences and purchase history.
4. Payment trends
With convenience at the top of customers' minds, the checkout process is now a critical part of the sales journey. That's why e-commerce businesses must stay abreast with these digital payment trends:
Mobile and digital wallets, e.g. Apple Pay, Google Pay, Shop Pay, etc.
Auto-renewing subscriptions.
In-app payments.
QR code payments.
5. Automated invoicing
Managing invoices manually is tedious, time-consuming, and ineffective. Automated invoicing has been a game changer for e-commerce businesses. All a business needs now is payment processing software that can generate, sort, manage, edit, customize, set up recurring invoices, send, or even cancel unlimited invoices every day. The tool manages all invoices from the transactions dashboard. This saves time and ensures that all invoices go out in good time.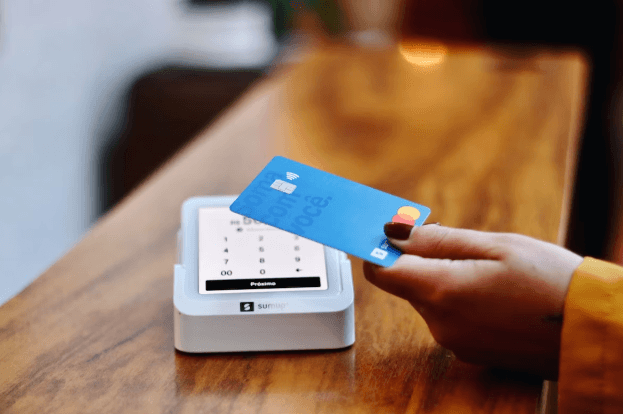 6. Omnichannel strategies
E-commerce businesses are now opening physical stores in order to maximize their market reach. Brick-and-mortar businesses are also establishing online e-commerce stores. This trend has given rise to omnichannel retail. Some of the omnichannel trends to watch in 2023 include:
Omnichannel loyalty programs as a way of offering additional value to customers. Many customers are still recovering from the economic hardships of the pandemic, so they are leaning more toward discount-focused retailers in a bid to cut costs.
Direct-to-consumer (DTC) channels partnering with third-party retailers and wholesalers in a bid to mitigate post-pandemic revenue contraction and shrinking margins. Third-party retailers are helping DTCs expand their visibility.
Diversification of DTC brands as they try to create alternative revenue streams as a buffer against future business disruptions.
7. Sustainability trends
Modern consumers now don't just focus on what a product can do for them. They care about the environmental impact of everything they pay for. They just don't want the items they order from your online store to show up at their house in perfect condition. They are concerned about the packaging materials as well. It is now mandatory for you to create a sustainable e-commerce business by updating your website and social media with sustainability messages. You also need to implement sustainable shipping, e.g. by reducing the size of your packages, using recyclable/reusable packaging, minimizing single-use plastic packaging, and embracing paperless invoicing.
Final word
Complacency is never an option in the digital marketplace. If you're just starting out in e-commerce, make a point of staying updated with prevailing trends in your niche. Most notably, ensure that your e-commerce is eco-friendly and is leveraging all available tech solutions in the digital world.