Intro
Ninety-three percent of online experiences begin with search engines. Among retail shoppers, more than 80 percent use search engines before buying something. If anything, these numbers only prove the indispensability of search engine optimization (SEO) in driving your business' online success.
This is great if you're already using SEO, but you must know this is not a one-shot deal. Your campaign can start perfectly on point and still land flat on its face on your next site audit.
For instance, you want to rank for the term drug rehab marketing. You had different types of content made and used it as one of your key phrases. You even had videos created with descriptions using the term. At the start, your handy ranking tracker showed you were gaining traction on the first pages of search engines. However, this dwindled over time until your content slipped into search results' second and third pages.
While many factors can be involved, constant search engine updates are some of the more common culprits. Google is particularly known for its changing algorithms, so it's always wise to run diagnostics from time to time. Otherwise, issues can arise from straight-up errors in your technical optimization. When this happens, you'd need the assistance of an agency that offers SEO services if you don't have one yet. This might cost you more money, especially if you are already facing some difficulties.
Technical SEO vs. Page SEO
Most people think of SEO as keywords, backlinking, meta descriptions, meta tags, etc. While they're not entirely wrong, they only look at one side of the coin: page SEO. On the flip side, down the very back end, there's technical SEO. This is where the critical action happens.
Technical SEO is where you define your site's indexability and crawlability or, simply, your potential ranking in search results. It is the backbone of your SEO campaign. If you don't get it right, almost nothing you can do for your page SEO will matter.
Five Common Technical SEO Issues and How To Resolve Them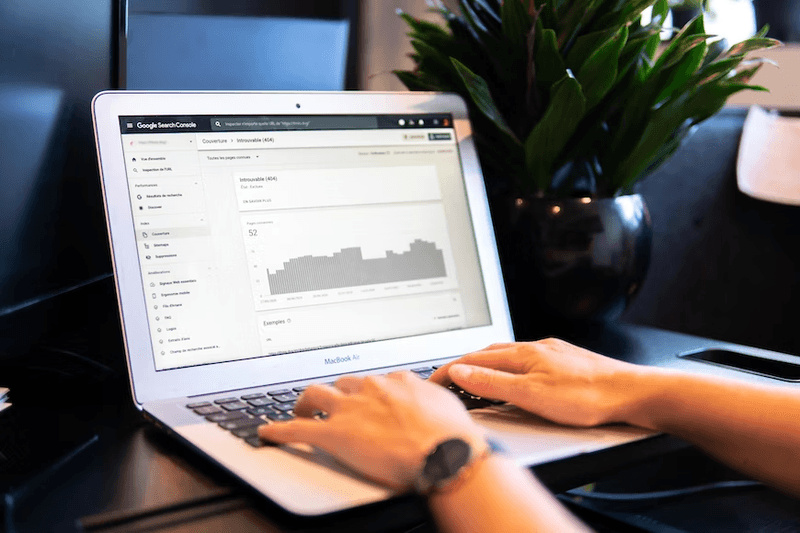 (Image by Myriam Jessier on Unsplash)
While working on your technical SEO, always watch out for errors possibly holding your search rankings back. There could be a myriad of them, but let's start with the five most common issues.
No SSL encryption
With about 52 million data breaches in 2022's second quarter alone, there's no overstating the importance of site security. Cyberattacks negatively impact a website's SEO, and resolving the issues usually requires a whole bag of tricks. However, you can start with an SSL certificate.
The All-in-One Platform for Effective SEO
Behind every successful business is a strong SEO campaign. But with countless optimization tools and techniques out there to choose from, it can be hard to know where to start. Well, fear no more, cause I've got just the thing to help. Presenting the Ranktracker all-in-one platform for effective SEO
SSL stands for Secure Sockets Layer, a protocol that encrypts data traveling between a server and a client. An SSL certificate is a digital guarantee of the authenticity of a specific server. It also means data coming in and out of your website will be encrypted or codified to prevent unauthorized use.
Just type your domain name into Google Chrome to check if your website is secure. If your site is unencrypted, Google will display a "not secure" warning on the browser.
Another way of checking is to type your domain name on the address bar. Your site is secure if you see "HTTPS" on the left end next to a lock icon. "HTTPS" stands for Hypertext Transfer Protocol Secure, an authentication method that combines SSL with HTTP, another web security protocol.
Addressing the issue
To get your website encrypted, obtain an SSL certificate from a Certificate Authority, and implement it on your website. Here's how to do it:
Prepare the correct information.
You'll first need a unique IP address for each SSL certificate you want. There are several types of certificates you can purchase. For example, you can get basic domain validation, which is the cheapest.
If you own several domains, you can get multi-domain validation, protecting up to a hundred with one certificate. Regardless, remember that you can encrypt only specific pages of each website or all of them.
Note that the CA will also check the WHOIS record of the domain name you provide. Be sure to perform this check beforehand to update any obsolete information you may find.
If you're aiming for a high-assurance certificate, the CA may also dig into government databases to verify your business. They may ask you to provide copies of your business registration documents too.
Choose a CA.
If you do your research, you will find dozens of CAs worldwide. Of course, you'll want to go with the one that has a stellar reputation and fits your budget and goals.
File a request with your chosen CA.
The first thing to do is to generate a Certificate Signing Request on your web server. Once you have it, you can request an SSL certificate from your chosen CA. They will then issue your certificate based on your CSR data. (You can ask your host to help you generate a CSR.)
Purchase your SSL certificate and await validation.
Once you've generated a CSR, you can purchase your SSL certificate through your chosen CA's website. However, you must wait for their validation before implementing the certificate. Depending on the type of certificate purchased, this can take anywhere from a few hours to a few days.
Install your SSL certificate on your website.
Installing your SSL certificate depends on your web server's operating system. Again, you can ask for help from your web host.
Absent or misconfigured robots
Robots.txt files tell search engine crawlers which URLs they can access on your website. The purpose is not to keep any pages from getting crawled but rather to stop excessive requests on your site. Nonetheless, robots.txt files are crucial to getting organic traffic, and you must address any errors ASAP.
The All-in-One Platform for Effective SEO
Behind every successful business is a strong SEO campaign. But with countless optimization tools and techniques out there to choose from, it can be hard to know where to start. Well, fear no more, cause I've got just the thing to help. Presenting the Ranktracker all-in-one platform for effective SEO
To know if you're having robot issues, type your website's URL with a "/robots.txt" suffix on the address bar. A result that reads "User-agent: * Disallow: /" indicates a problem.
Addressing the issue
You can quickly fix problems with robots by updating them. Here's what they should look like:
Crawlable by Google only
User-agent: Googlebot
Allow: /

Crawlable by all search engines
User-agent: *
Allow: /

Google Search Console allows you to test these changes offline. Once you're sure about them, you can apply them to your live robots.txt files.
Slow-loading pages
Slow-loading web pages can make your site visitors click away, leading to missed sale opportunities. Overall, they create bad user experiences, translating to lower search rankings. To know your site speed, you can use Google PageSpeed Insights or any other website created for that purpose.
Addressing the issue
There are many things you can do to fix a slow-loading website. You can compress your images, avoid redirects when unnecessary, and cache your pages.
Enabling browser caching is another thing you can do, and so is minifying your CSS, JavaScript, and HTML. Minifying means taking out any redundant or unimportant data without impacting the dynamics between the browser and the resource.
Examples of things you can remove are code comments and unused codes. Using stripped-down variables and function names can also go a long way in increasing your site speed.
Duplicate content
You have duplicate content when at least one page on your website is accessible through several URLs. You may be using a blogging system that automatically saves different URLs when you place the same post in various sections.
Perhaps you want your website to be accessible on multiple device types. Hence, you have one URL for non-mobile, another for mobile, and yet another for AMPs (accelerated mobile pages).
Regardless, duplicate content harms your SEO. It confuses search engines and keeps them from providing the right content to your target audience.
Addressing the issue
There is only one goal in resolving content duplication: specify which of the "duplicates" is the main page. This process is known as canonicalization, and there are three ways to do it.
301 redirect
Let's start with the classic 301 redirect, which simply means redirecting users from the duplicate page to the main page. One thing you can do with potentially high-ranking pages is to combine their content into the main page. There will be no page competition, and this main page will even score higher in relevance and popularity. The result is a higher potential page rank.
Rel="canonical"
The job of the rel= "canonical" attribute is to tell search engines to treat a particular page as a copy of the main page. Everything affecting that copy's ranking power should carry over to that main page.
Rel="canonical" is a piece of code added to the head portion of each duplicate's HTML and looks something like this:
The All-in-One Platform for Effective SEO
Behind every successful business is a strong SEO campaign. But with countless optimization tools and techniques out there to choose from, it can be hard to know where to start. Well, fear no more, cause I've got just the thing to help. Presenting the Ranktracker all-in-one platform for effective SEO
<head>...[existing code]...<link href="URL of your main page" rel="canonical" />...[another existing code]...</head>
Google Search Console
The easiest method for solving content duplication is using Google Search Console. Just go to the website and follow the instructions for setting up your preferred domain. As an option, you can indicate whether Googlebot should crawl different URLs uniquely, depending on the parameters you set.
Both can work individually or together, considering your URL structure and why you have duplicate content. The problem with Google Search Console is that any rules you set will only work for Google and no other search engine.
Absent or broken ALT tags
Alt tags help search engines identify images on your website. More than that, they make your pages more likely to get indexed when people search for something you can offer. Hence, like a slow-loading page, alt tag issues can mean missed SEO and sale opportunities. Additionally, alt tags improve user experience for people viewing your web pages with a screen reader.
Addressing the issue
Fixing alt tags is almost as easy as adding them. It's also one of the many reasons to conduct SEO audits regularly. SEO audits let you spot and correct problems with alt tags on the fly, whether broken or nonexistent. The process depends on your platform, but it's often as simple as typing text describing the image.
Understand and Polish Your Technical SEO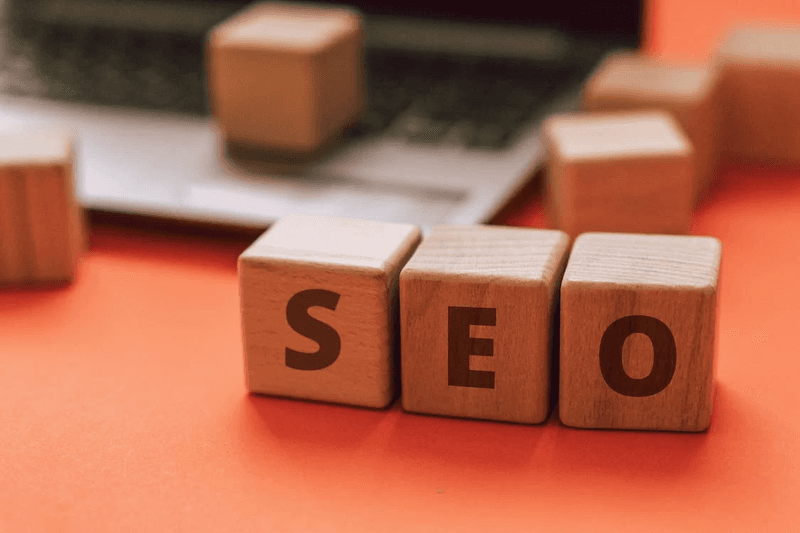 (Image by Oleksandr Pidvalnyi on Pexels)
Solid technical SEO is the key to a successful SEO campaign. Every developer knows this by heart, but you should too. As a website owner, you must stay on top of things, including errors in your technical SEO.
You need not make the corrections yourself, but it's good to understand what's happening. That's also a great reason to have a positive relationship with your developer. You can have your go-to resources, from podcasts to e-books to ranking tracker tools. However, working with your developer can be a lifelong learning experience. Who knows, you may not even need one in the future.