Intro
Do you want to add the power of automation to your business? Explore OpenAI models and industry-specific AI solutions like chatbots and virtual assistants today! Get a complete guide on using natural language processing software for content generation and automation now!
Overview of OpenAI and Its Language Models
2023 is an era of artificial intelligence and its fast adaptability. In this ever-evolving landscape of emerging advanced technology, OpenAI language models have created a revolutionary wave to change how businesses operate and interact with customers.
With a focus on natural language processing, its understanding and fast responses, OpenAI's models, like GPT-3, have become the best automation tools for global industries, enabling productive outcomes for business growth.
Importance of Harnessing The Power of OpenAI Models in Business
From customer support automation to personal recommendation, data analysis to language translation, text summarization to code generation, and market research to feedback analysis, the business applications of OpenAI models drive innovation and bring a competitive edge in the marketplace.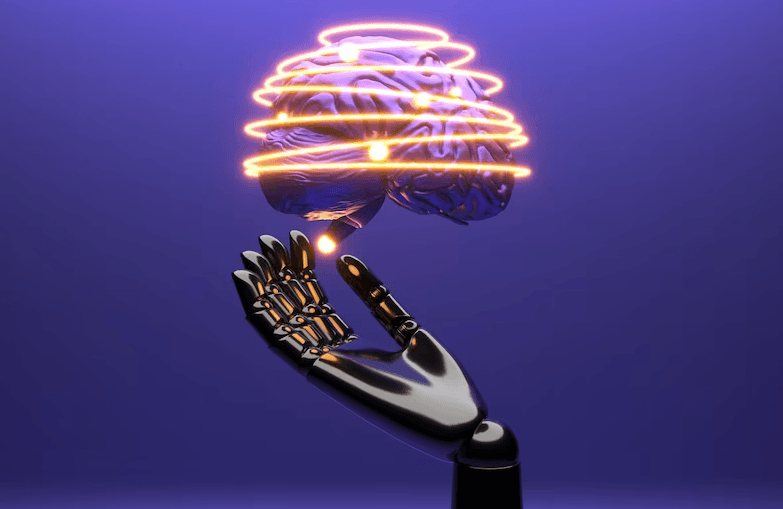 Source
Promising a future where AI positively impacts various aspects of human life, OpenAI has been successfully empowering many businesses like manufacturing, IT, production, E-commerce, Healthcare, Finance, Education, Gaming, Travel, Retail, Automotive, Legal Services, Transportation, Insurance and Entertainment.
Understanding OpenAI Models
Explanation of OpenAI's language Models (e.g., GPT-3)
OpenAI is one of the most popular language models that work with AI's power to generate fast responses for different types of queries. These models have incredible capabilities to understand the command and develop human-like text, allowing applications to take automation benefits in various domains such as content generation, natural language processing and virtual assistance.
Key Features and Capabilities of OpenAI Models
The key features and capabilities of OpenAI models include:
Natural language processing
Personalization
Content generation
Multilingual support
Fast processing
Continuous learning
Massive scale
Speed and efficiency
Innovation catalyst
Enhanced human-machine interaction
Easy collaboration
Virtual assistance
Business Use Cases of OpenAI Models
With its wide acceptance worldwide, OpenAI has visitors from all industries, like education, technology, healthcare, research, and whatnot. Among these diverse sectors, "OpenAI Models & Its Business Use Cases" stand out as an area of particular interest. Working on a pre-trained work model to fetch data from all over the interface, these language models exhibit impressive capabilities to generate multiple variations of responses at one time.
Let's dive into the detailed knowledge of business applications of AI:
A. Natural Language Processing
OpenAI is the best way to extend the customer support services of your business worldwide.
1. Chatbots and Virtual Assistants
Gone are the days when you think about getting 24*7 human assistance to provide continuous customer support. This OpenAI has produced great outcomes to empower customer interactions with virtual assistants and chatbots. They seamlessly take up queries, engage customers and provide instant solutions with continuous support services.
2. Customer Support Automation
Getting hands-on advanced language processors also helps in customer support automation. The power to understand queries, generate responses in human-like languages, and resolve issues immediately, is what businesses have been looking for to have round-the-clock support with human intervention.
B. Content Generation and Automation
With OpenAI, you can easily plan your marketing campaigns, strategies and development plans.
1. Writing Blog Posts and Articles
Waiting for content generation ideas? Here OpenAI is there to help you with 100+ content strategies to create fast and excellent responses to write blog posts and articles on an endless no. of topics. Enter prompts of word count, topics, and audience types to generate content for your business website today!
2. Product Descriptions and Marketing Copy
The AI-generated content delivers persuasive write-ups and narratives to engage with the customers and drive amazing lead conversions to drive a competitive business edge in the marketplace. Users can easily login into OpenAI when they feel stuck on writing catchy product descriptions and marketing copy.
C. Data Analysis and Insights
In this digital era, data analysis with OpenAI models has become easy, fast and hassle-free.
1. Text Summarization and Sentiment Analysis
No one wants to read an article or research paper of 10+ pages and come up with a summary of 200 words. However, with OpenAI, you can easily get text summarization by entering the website address (URL) for an overview and sentiment analysis within eye blinks.
2. Trend Prediction and Forecasting
For business growth, you must work on the market trends to stay ahead in the competitive world. With OpenAI, you can harness AI-driven forecasting and trend prediction to identify upcoming updates and technologies and analyze market data reports.
D. Implementation Considerations
AI implementation for all business types is fast and easy. However, there are certain considerations that you should come up with before putting your hands on OpenAI language processing models.
1. Accessing OpenAI Models and APIs
Locate the departments or zones where your business operations get affected and consume much time and effort to bring out the results. Based on that, you can have a thoughtful approach to AI integration. Plan learning sessions to become familiar with the way AI models work.
It would help if you also considered the subscription charges, request limits and support options to gain valuable insights and leverage best practices to increase productivity.
2. Data Privacy and Security Considerations
Businesses looking forward to implementing OpenAI models should prioritize security and data privacy parameters like access controls, encryption protocols and data measures. A complete understanding of data handling and compliance maintenance with privacy requirements will also help for regular data protection to build customer trust.
E. Ethical Use and Responsible AI Practices
Regarding AI ethics and responsible AI practices, you should provide clear guidelines to your customers about their involvement in the interactions. In order to regulate the ethical use of OpenAI models, you can analyze the model performance to locate the biases and potential concerns.
The All-in-One Platform for Effective SEO
Behind every successful business is a strong SEO campaign. But with countless optimization tools and techniques out there to choose from, it can be hard to know where to start. Well, fear no more, cause I've got just the thing to help. Presenting the Ranktracker all-in-one platform for effective SEO
Moreover, you can also monitor whether the AI-based decisions align with your company's values or not. It will help you to uphold the ethical standards considering accountability, fairness and inclusivity with AI deployment.
Success Stories and Case Studies
Let's explore OpenAI success stories to discover all about the modes of leveraging OpenAI for business growth:
Real-world Examples of Businesses Leveraging OpenAI Models
Yabble is a market research platform established in 2017. Businesses can easily analyze customer data points shared through customer feedback forms and surveys on this platform. It has a rich audience base of 60 million consumers.
Challenges faced by Yabble before OpenAI implementation:
Unstructured Data: Customer feedback in Yabble often comes in unstructured formats. It came up as a challenge to extract meaningful or valuable insights efficiently.
Large Volume of Customer Feedback: As Yabble's customer base expanded, it became difficult to regularly manage and analyze the increasing no. of customer feedback.
Time-Consuming Analysis: Yabble followed manual operations. This manual analysis of vast amounts of customer feedback and extensive data consumes considerable effort and valuable time. It resulted in delayed response times.
The complexity of Questions: Customers' queries became more diverse and intricate, needing an advanced technology solution for accurate comprehension.
Solutions provided by OpenAI Models:
**Data-Backed Insights: **Yabble's platform with OpenAI integration can easily extract data-backed insights from thousands of customer data points. It results in facilitating a data-driven decision-making process.
**Automated Categorization: **Yabble takes the proper utilization of AI algorithms to organize and categorize unstructured data. It streamlines the analysis process and offers a clearer picture of customer sentiments.
GPT -3's Natural Language Comprehension: By embracing the capabilities of GPT -3's advanced natural language model, Yabble effectively processed complex customer feedback and located the best themes and subthemes.
Insightful Responses: Yabble query-integrated AI-powered algorithms help to fetch valuable and meaningful insights. It ensures prompt and relevant responses to customers' queries and concerns.
Demonstrating The Impact and Benefits Achieved
Yabble, with the AI-powered solutions and outstanding capabilities of GPT-3's language integration, successfully tackled the upcoming challenges of handling large volumes of customer feedback.
Getting relevant insights, they have developed a swift solution to respond to complex queries. The platform's automated categorization, layouts and analysis capabilities effectively improved efficiency and overall productivity and allowed Yabble to offer its customers more insightful and data-driven solutions.
Potential Challenges and Limitations
Artificial intelligence has certain limitations that may bring up potential challenges in business operations. By addressing bias, fine-tuning models effectively, and monitoring AI-generated content, you can ensure AI technology's ethical and impactful deployment in your organization.
1. Training Data Bias and Fairness Concerns
The responses generated by the natural language processing model primarily rely on the data provided, which may result in biased responses. In order to overcome these challenges, you should work on the implementation strategies such as diverse datasets, data augmentation and algorithmic fairness techniques.
2. Fine-tuning and Model Optimization Challenges
The customization of OpenAI models for particular domains and tasks may bring challenges. It needs fine-tuning and model optimization, including selecting appropriate datasets, performance balance, and optimizing hyperparameters. You can do research and experimentation to fine-tune models to produce optimal results and desired outcomes.
3. Monitoring and Mitigating Risks of AI-generated Content
A few cases of AI-generated content risks have come up to generate inaccurate data reports and analytical databases. AI-generated content might lead to inappropriate information or mislead users.
In order to bring relevancy, you should monitor systems to prevent undesired outputs and establish robust content moderation. You can also work on validation with a verification system and human oversight implementation to ensure compliance with ethical standards and guidelines.
Future Developments and Opportunities
Following the trends of future developments in OpenAI models, businesses can scale up to new heights in diverse global domains.
1. Advancements in OpenAI models and their applications
Like every application, OpenAI also integrates new updates to provide the best user experience to the people. The current AI version is way more powerful and valuable than the first one, giving more options to search and get data by locating different categories and options.
OpenAI enables more sophisticated language processing understanding, and its fast actions have become a key factor in driving unparalleled growth in different industries. With fast and easy response capabilities, the natural language processing models have enabled the systems to enhance the user interface and empower businesses to unlock the best potential areas.
2. Emerging use cases and industry-specific solutions
The new horizon of OpenAI applications has come up with beneficial industry-specific solutions. Industries like finance, healthcare, education, manufacturing, production and technology are poised to benefit from these AI-powered systems to automate and personalize their applications in different fields. Innovative AI-driven strategies have driven many businesses to achieve remarkable growth in overall productivity and efficiency.
Conclusion
In conclusion, OpenAI models have evolved versatility and gigantic power, offering industries a plethora of automation use cases. From 24*7 customer support and content creation to personalized recommendations and predictive data analysis, the potential for business growth with OpenAI is boundless.
As advanced technology evolves, using the power of OpenAI models has become important for the business to stand high in the competitive world. However, it is advised to approach and consider the responsible and proper utilization of AI tools and software, addressing various ethical and bias considerations concerns.
If you are an entrepreneur or businessman who wants to integrate automation for your global industrial growth, explore the responsible practices and tools, their utilization and cost to move ahead with AI models today!