Intro
Since its inception, LinkedIn has continuously added features that make it easier to market your skills, network with other professionals, and apply for job opportunities. Unfortunately, most people aren't using their LinkedIn profiles to manage their careers. Instead, these individuals may have a profile but rarely check it or reply to messages. However, LinkedIn can be a valuable tool for helping you make the most out of your career. Here are a few benefits and ways to use LinkedIn to advance your career.
Update your profile regularly
You should update your LinkedIn profile as soon as you develop a new skill or your job duties change in any way. For example, if you take a business leadership course to become a manager, update your profile as soon as possible to ensure recruiters and other people viewing your profile will see your new skills.
In addition to keeping your profile up to date with new responsibilities and skills, you should keep your general information up to date too. For example, maybe you created your LinkedIn right after graduating college and haven't updated it since, or your profile no longer looks like you. Whatever the case, having a professional and updated photo with your many skills listed will make more recruiters want to contact you.
Complete your profile
Even if you have a LinkedIn, it might not be comprehensive enough to make recruiters and hiring managers to send you a message. You should always complete your profile to ensure you can use LinkedIn to find a job, whether actively or passively. Always share your skills and experience, especially as they change and evolve. If your profile looks like it hasn't been updated in a few years, recruiters may choose not to send you a message because they believe you won't reply.
Additionally, you should always emphasize your recent experience, such as your last or current job. Your recent experience should help anyone who views your profile determine whether or not it's relevant to current job openings.
Try your hand at blogging
LinkedIn is a publishing platform that allows you to create and publish long-form content, display your thought leadership and make your profile more visible. Blogging can also reinforce your overall credibility, and LinkedIn articles can appear in search engine results pages (SERPs) to increase your online visibility and help you stand out from other job seekers.
To create content that performs well on LinkedIn, ensure you have a thorough understanding of your audience. Consider who your content is for and tailor it to their needs and interests. Remember you aren't writing for yourself, you're writing for the audience you want to reach. Additionally, be authentic with what you share. Consider sharing personal stories and insights to build trust with readers. You should also research your topic to support points made within your post and identify commonly searched keywords related to your topic like personal loan management or budgeting. You can also utilize relevant hashtags to make your content easier to find. Lastly, you can choose to share industry-related news to increase your authority within the industry and become a thought leader in your field.
Discuss your availability
Letting people know you're available can help them determine whether or not to contact you via direct messaging, phone, or email, depending on the contact information you share on your profile. If you're currently looking for a job, announce it in your headline next to your current job title or a description of what you do. LinkedIn has a built-in feature that creates a banner across your profile picture reading "open to work". This communicates to recruiters and hiring teams that you are ready for your next role and are actively looking. For example, a social media manager looking for a job might have a headline that states, "Social Media Manager | Ready to work." You can also choose to display your title, so other recruiters looking to fill a related position can easily find you.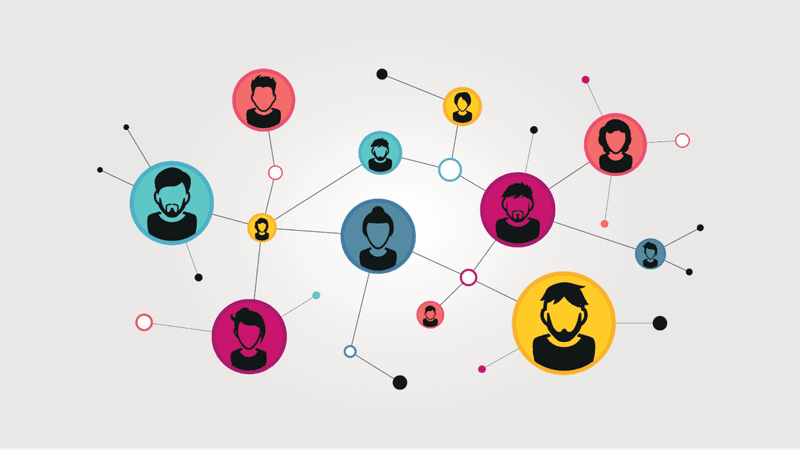 Build your network
LinkedIn connections can help you increase your profile's exposure and help you meet new people, including hiring managers who may have openings in their business. LinkedIn makes connecting with people you already know easy by importing your contact list and searching for new connections based on name, job title, company, and more.
There are many ways to connect with other like-minded professionals on Linkedin. You can start making connections by joining any groups associated with your alma mater. This gives you a huge pool of people to expand your connections on LinkedIn. You can connect with your previous classmates, professors, or even the dean at your college to showcase your network from college. You can also build your connections through groups, which act as online professional associations, where you can add valuable insights into specific topics and meet other people working in your field. For example if you're in the marketing field, there are hundreds of groups for marketing professionals on LinkedIn. You can find marketing groups based on geographic location, where you went to college, entry-level marketing professional groups, and more.
Learn new skills
LinkedIn has many valuable tools for individuals and businesses, including Linkedin Sales Navigator, Recruiter, and Learning. Linkedin Learning is a platform that allows you to build upon your skills or learn something new that you can add to your online resume and increase your job opportunities.
The All-in-One Platform for Effective SEO
Behind every successful business is a strong SEO campaign. But with countless optimization tools and techniques out there to choose from, it can be hard to know where to start. Well, fear no more, cause I've got just the thing to help. Presenting the Ranktracker all-in-one platform for effective SEO
Additionally, you can learn skills that can help you further your career by helping you get promoted at your current job without looking for new opportunities. LinkedIn Learning provides individual courses for customized learning experiences across several languages. However, it's not the only platform you can use to upskill. If you want to learn new skills to help you advance in your current field, consider the different types of skills your managers or bosses have and search for learning opportunities. Meanwhile, if you're considering entering a new career or field, you can use several different learning platforms to help you get the skills and knowledge you need to make a career change.
LinkedIn also has a robust learning tool called LinkedIn learning, allowing users to learn new skills from industry professionals. After learning a new skill or taking a LinkedIn Learning course, check if there's a skill test associated with it. Taking a LinkedIn skills assessment offers you an opportunity to display your knowledge of these skills. The assessments typically are 15 questions long and have a time limit for each question to prevent users from cheating. While these tests aren't mandatory, they make it easier for recruiters to find you based on the skills they want from applicants.
Research
People who look for jobs because they want to leave their current role or were laid off will actively use LinkedIn and job board sites to apply for jobs. When they get a message from a recruiter, the best way to learn about a company and its people is through LinkedIn. Researching the companies you're interested in working for can help you learn more about them and make it easier during your job hunt to find the businesses you're interested in.
Even if you're not actively looking for a job, consider following businesses on LinkedIn to help you stay up to date on new positions as they become available.
Be active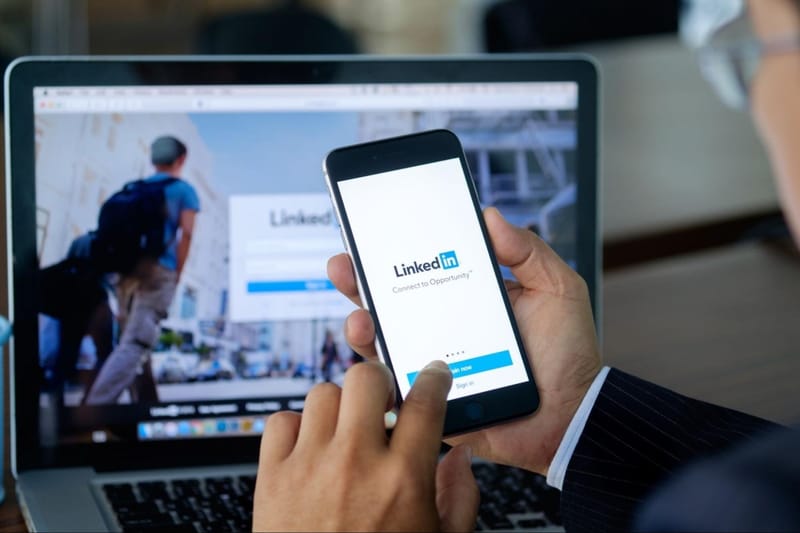 It's easy to set up a LinkedIn profile and sit back, hoping someone will contact you. However, you should try to be as active as possible on the platform to increase your visibility. Post articles, videos, and ideas, and interact with other professionals to make them want to talk to you. Even if you aren't looking for a new role, you should regularly check LinkedIn and respond to any message requests and new connections to expand your network.
Stay engaged in your current company
Staying engaged on LinkedIn with your current company can help you learn about company-wide news or new opportunities. Always follow the company you work for to get critical communications from individuals within your organization. You never know when they will post a new job opportunity that will allow you to further your career in a company you already feel passionate about. Additionally, repost and company news or content that is related to the work you do for the company. This is a great way to showcase projects you've worked on and helps recruiters find employees they may want to steal from the company.
Advancing your career
LinkedIn isn't the only way to further your career. Still, it's the only professional networking site you can use to meet new people, communicate with recruiters, and find a new job simultaneously. If your profile has been gathering dust, consider updating it with your most recent information to ensure you can increase views and your chances of getting a better career.