Intro
Nowadays, most industries conduct job recruitment and talent searches online. It's a more convenient and efficient way to screen applicants and move your best candidates through the process. However, online job applications are a stiffer competition as well because everyone has access to them.
The average job posting would get hundreds of applicants or more, so imagine that! You'll have to organize and track many people, and what better way to do it than an applicant tracking system or ATS? You won't need to sift through everything manually for hours and accidentally skip good candidates. Looking through all those documents can make you space out and lose focus for a moment, which can be crucial.
According to statistics, 75% of recruiters and 98% of Fortune 500 companies use an applicant tracking system. The tools help them manage the application process conveniently for both the company and the applicant. This can make your process more streamlined, but keep your unique business in mind when looking for software.
What Is an Applicant Tracking System?
An applicant tracking system organizes any recruitment-related information throughout the process. It's an increasingly vital part of HR's hiring strategies everywhere in the world. An applicant tracking system is an efficient and convenient way to hire talent for businesses of all sizes. While big companies benefit from it because they get numerous applications, small businesses do too.
A small business does its best to grow so often, they don't have much time to screen candidates. However, an ATS system is an affordable and time-saving way to screen and hire talent. It allows you to reduce hiring costs and use this saved finances for other operations.
From recruitment to signing, applicant tracking needs organization and ATS can assist with it. Some applicant tracking capabilities can be found within broader HR software, but not to worry! They're also often available online as standalone solutions.
How Does ATS Software Help Small Businesses?
Every small business has to manage its finances enough to pay for staff and marketing, including the cost of SEO services needs to be considered. They need to manage their wares and even rent if they have a physical shop. Hence, all the technological advancements give them access to affordable yet effective options, including ATS.
While there is ATS that's advanced and expensive, there are some that are free but complete. Free applicant tracking software doesn't have all the features that a professional recruiter may need. But it has all the tools to help you keep track of your job openings and applicants.
The All-in-One Platform for Effective SEO
Behind every successful business is a strong SEO campaign. But with countless optimization tools and techniques out there to choose from, it can be hard to know where to start. Well, fear no more, cause I've got just the thing to help. Presenting the Ranktracker all-in-one platform for effective SEO
You'd also like that some of them let you post on free job boards and some paid job sites. But keep in mind that paying for ATS unlocks more popular job sites. Instead of paying for an individual site subscription, you're just paying for the software. Essentially, you save more money and gain value for your business by using ATS.
What Features Should You Look For in ATS Software?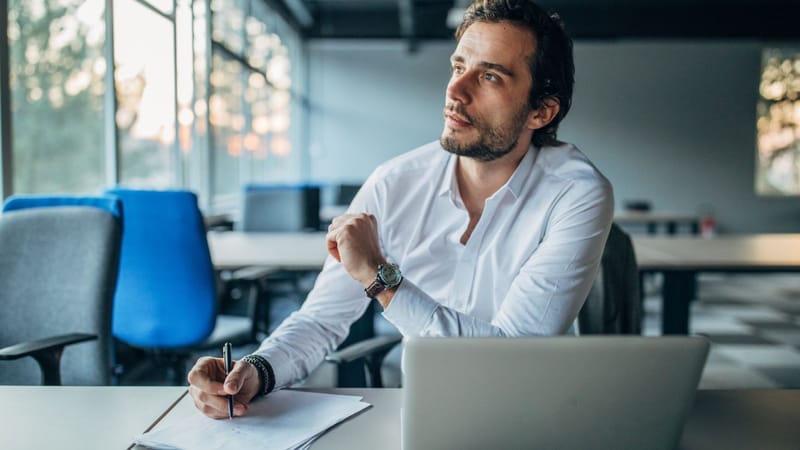 1. Talent Pools
This pertains to the software's ability to build a roster of potential candidates. That pool of talents and recruits is a place to draw from in case you have future job openings. This will save you time from cramming looking at applicant files when the need arises. Especially with how more than half of small businesses find it hard to find good employees.
2. Talent Pipelines
This pertains to the visualization tools that lets HR track candidates within the recruitment process. You'll know they're the best talent pipeline tools when they're visually organized. They'd be using columns usually for each key step in the recruitment process. For example, they'd have separate columns for screening, interviews, and background checks.
Naturally, the tool should have user-friendly features, like one-click advancements. They can also have drag-and-drop changes to make them easier to learn and use.
3. Workflow Automation
The recruitment process can be tedious so the best ATS system must have automation features. They'll take care of any repetitive and menial tasks, like sending interview reminders. They can also follow up on any incomplete references and requirements talents may have.
Other helpful automation tools and features include sending bulk customized emails. Some automation tools also send notifications for auto-scheduling interviews. This will help your recruiters focus on more important tasks at hand which are more efficient.
4. Candidate Screening Tools
This feature pertains to having built-in features to screen questionnaires and scorecards. It should also be able to screen skill assessments and rank applicants to help HR decide. They can compare candidates more efficiently before advancing them to the next stage of the process.
5. Direct Links With Job Posting Sites
A feature to look out for is the tool's ability to submit new postings on job boards. Each platform has a different list and number of websites it will post on. However, you know it's top-tier if it automatically submits your posting on popular job boards ASAP. It's always a race to get the best applicants, so you won't want to lag behind.
6. Accessibility on Mobile
The development of mobile applications was game-changing for different industries. More businesses now have mobile applications or are often done on mobile devices. The compact device makes it possible to conduct business and other activities everywhere you go. Hence, this feature is very important for recruiters and candidates alike.
If you use an ATS fully compatible with mobile, it will increase the speed of candidate responses. They'll also find it easier to respond to recruiters during the process. This way, recruiters will also be able to track applicants and stay on top of updates anywhere.
Tips for Choosing the Right ATS System for your Small Business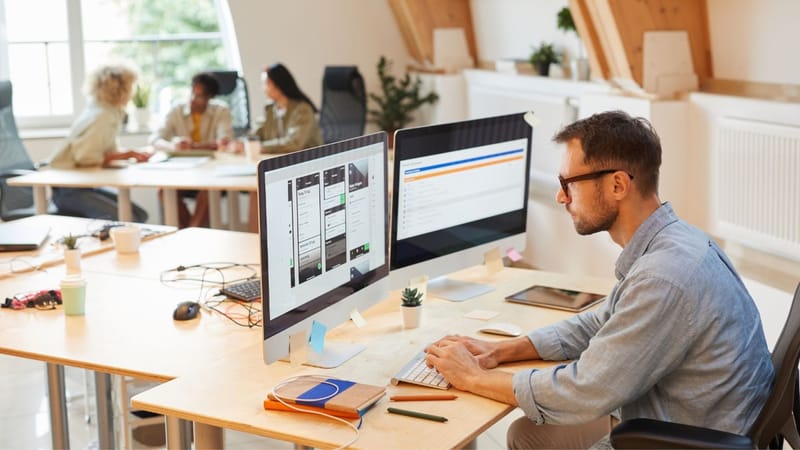 1. Check Customer Reviews and Brand Reputation
As mentioned earlier, an ATS is supposed to streamline centralize your entire hiring process. From gathering job requisitions to onboarding, it should be able to make your recruiters' lives easier. That involves ensuring that the system you're looking for has the aforementioned features.
Those features mentioned above will ensure you're able to solve modern day recruitment challenges. It doesn't necessarily mean that you should invest highly expensive software. That can easily backfire, especially if you're a small business, so know what you need and then go for it.
To help with this, it's always best to check the customer reviews and its brand reputation. Customer reviews are a great way of knowing their experiences with the ATS software. What were the problems they encountered and how did they solve it? Would they recommend this program to other recruiters/hiring teams or not? Hearing it from the horse's mouth is solid proof of what the software can and can't do.
2. Look Into its Integration into your Tech Stack
Your company likely has tools that help manage other tasks, like payroll records and employment documents. If so, then you gotta choose ATS software that can work in tandem with those tools.
The All-in-One Platform for Effective SEO
Behind every successful business is a strong SEO campaign. But with countless optimization tools and techniques out there to choose from, it can be hard to know where to start. Well, fear no more, cause I've got just the thing to help. Presenting the Ranktracker all-in-one platform for effective SEO
It can be problematic if your ATS will require you to upgrade your other tools. That will slow down your team's work more than hasten it. While it sounds like a small inconvenience, that will depend on how much you need the new recruit. If you were hoping to onboard them as soon as possible, your plans will surely get delayed.
Hence, we recommend discussing with your IT professional on whether your chosen ATS can be integrated into the tech stack. It's best to prepare a list before consulting them for efficiency's sake. This decision will save you more time and resources in the future and prevent the aforementioned inconvenience.
Conclusion
Job postings and applications have taken a huge turn because of the internet. It's easier for applicants to screen for jobs they want to apply for. At the same time, recruiters have access to an enormous pool of candidates, though it can be overwhelming. Hence, applicant tracking systems are here to make the process more efficient and convenient for both parties.
If you intend to opt for an ATS, there are a few factors you need to consider. It should be capable of pooling and screening talent and having a user-friendly talent pipeline. That way, you can monitor candidates properly during the recruitment process until they sign with you. The software should be able to post on various job sites automatically as well when you release a notice. That way, you save a lot of time and reach a lot of people with your job opening post. But to fully utilize this, having a mobile application or being compatible with mobile is a big factor.
For small businesses, you have to consider a few things when choosing your applicant tracking system. For example, you need to check the customer reviews and brand reputation. That way, you'll know what users and experts have to say about it before you expend resources getting it. You also need to consider how it integrates into your present tech stack to avoid unnecessary inconveniences. Preparing a list of ATS software and consulting with your IT professional will be a huge help in this matter.