Intro
Nowadays, more and more people are switching to online shopping, which is confirmed by Statista research, stating about 230.5 million buyers in the US as of now. Every day there are more online buyers, making online stores more profitable for sellers.
For this reason, the number of online stores is growing and it can be difficult for a new seller to decide which ones will become his/her best digital marketplaces in terms of the brand and business. In my article, you can explore 10 most popular options today and understand what their features and benefits are.
After reading my post, you will be able to choose the most suitable marketplace for you, depending on the goals that you are pursuing – launching an e-commerce brand, expanding the number of buyers, increasing sales and income, or anything else.
1. Amazon – Best Overall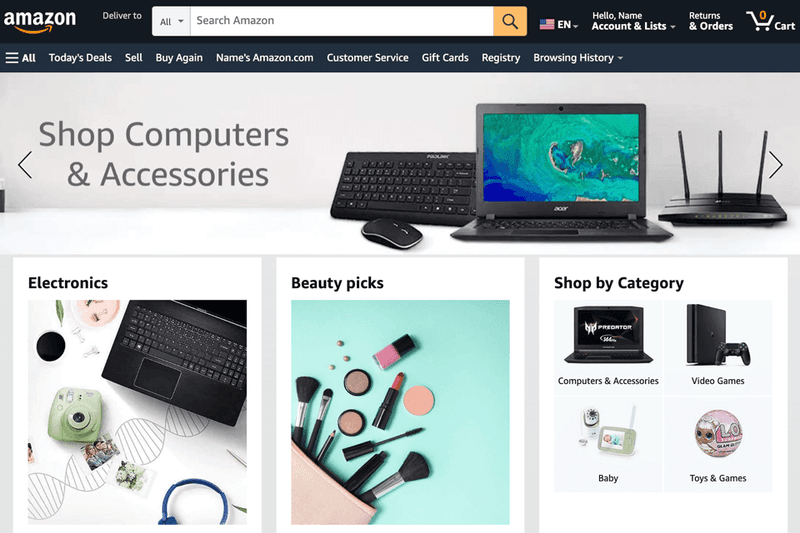 In the first place, I couldn't help but mention Amazon – a real leader among the best digital marketplaces with more than 300 million active users around the world. Speaking of numbers, the platform boasts over 2.5 million active sellers and over 12 million products, summing up all categories.
Such overwhelming popularity was achieved due to a client-oriented approach, competitive prices, and fast delivery. Amazon is a price beacon for at least 44% of shoppers who shop across the internet.
Amazon's SEO strategy and advanced search engines also played a significant role in establishing leadership, predicting what a buyer will now search based on search history and completed orders. With such an amazing user experience that makes shopping easy, people keep coming back to Amazon again and again.
The All-in-One Platform for Effective SEO
Behind every successful business is a strong SEO campaign. But with countless optimization tools and techniques out there to choose from, it can be hard to know where to start. Well, fear no more, cause I've got just the thing to help. Presenting the Ranktracker all-in-one platform for effective SEO
What's more, sellers can benefit from the site's carefully designed seller tools, including Fulfillment by Amazon (FBA). This service takes care of the delivery of goods to recipients and customer service, allowing sellers to focus on the growth of their brand, the number of buyers, and sales.
2. eBay – Best for Refurbished Items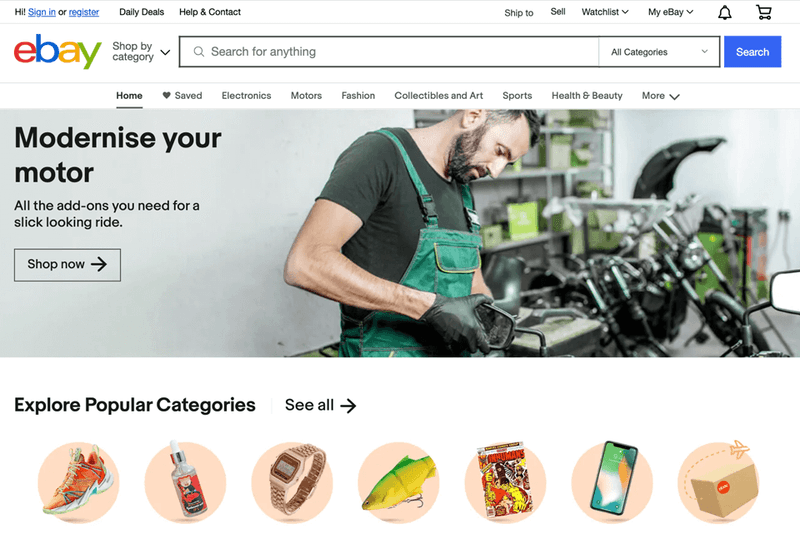 Almost on par with the aforementioned leader among online marketplaces, eBay boasts 183 million active buyers worldwide and close to a billion products, summing up all categories. The highlight of the platform is the auction format of interaction, which allows not only to set the ideal price for both the buyer and the seller but also to entice buyers with an exciting and slightly gambling atmosphere.
eBay has become a real haven for lovers of vintage and retro goods due to this auction format.
Another distinguishing feature is the more flexible sellers who have full control over the list of goods, shipping costs, and return procedures.
When it comes to customer service, eBay has a dedicated service that handles disputes that may arise between a seller and a buyer. It has long proved its effectiveness by increasing the level of trust and, as a result, the popularity of the platform.
3. Etsy – Best for Handmade and Vintage Goods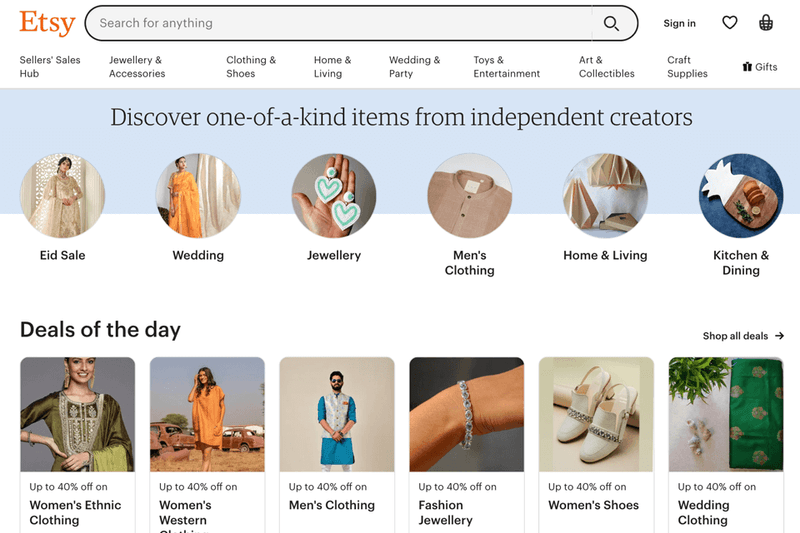 If you're in the business of selling handmade, unique, and vintage items, then Etsy, which is one of the best digital marketplaces in this niche, is the place to be. Over 100 million users who actively buy and sell their exclusive products are perfect proof.
The All-in-One Platform for Effective SEO
Behind every successful business is a strong SEO campaign. But with countless optimization tools and techniques out there to choose from, it can be hard to know where to start. Well, fear no more, cause I've got just the thing to help. Presenting the Ranktracker all-in-one platform for effective SEO
With estimated shipping, shipping labels, and tracking, Etsy has established itself as a platform with reliable shipping and fulfillment capabilities. Merchants especially value the service's analytics options, which help them effectively grow their customer base and increase revenues.
Another factor in Etsy's overwhelming popularity is its focus on the aesthetics and appeal of product photos, which greatly helps in the promotion. Merchants often turn to highly experienced professionals like FixThePhoto to get photos of their products that will meet the platform's bar and stand up to the competition.
4. Walmart – Best for Established Brands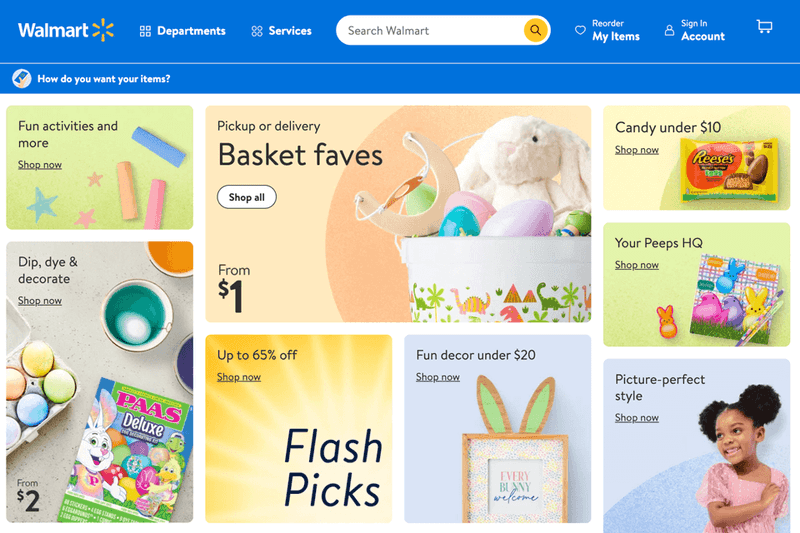 Another ecommerce marketplace** **worth your attention is Walmart, reaching about 400 million visits per month. It has everything every seller needs to reach the coveted million-dollar sales mark of your online store, including extensive listing quality features, promotion options, faster delivery, and more.
Perhaps, the most important advantage of the site from the point of view of sellers is the transparent pricing policy and reasonable commissions, free from any hidden payments such as setup or monthly fees, like on eBay and Amazon. Tossing aside everything superfluous, Walmart focused only on referral commissions for sold goods.
Retailers also liked the innovation of Walmart +, which launched in 2021 in the form of a membership offer, the essence of which is multi-channel shopping. Merchants can now benefit from unlimited free shipping on eligible items with no minimum order, unlimited delivery from the store, fuel discounts, and mobile scan & go to optimize shopping and make it even more pleasant.
5. Rakuten – Best for Japanese Market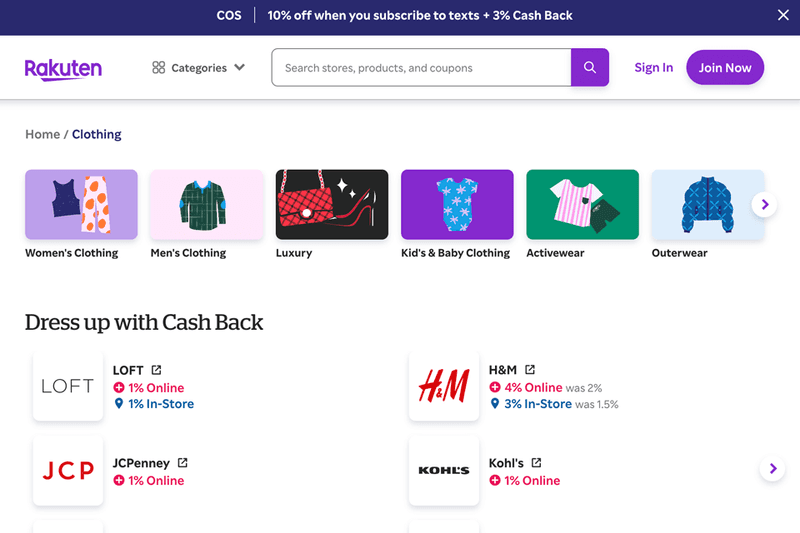 Founded in 1997 in Japan and popular far beyond its borders, Rakuten has reached over 1 billion active users over the world and over 200 million goods in total. Buyers consider it one of the best digital marketplaces, as the owners have developed an amazing profitable system of rewards and cashback.
As for merchants, the platform has a lot to offer in terms of personalizing the storefronts to match the style of the brand, building brand awareness, and developing their own policies.
What's more, Rakuten has all the information you need to promote brands, increase sales, and grow your customer base. If you are new to the field of e-commerce, you'll appreciate a consultant assigned to you, who will help you deal with the site.
Another benefit for sellers is Rakuten's protection, which applies to cases of buyer's non-payment or in other disputable situations.
6. AliExpress – Best for B2B Transactions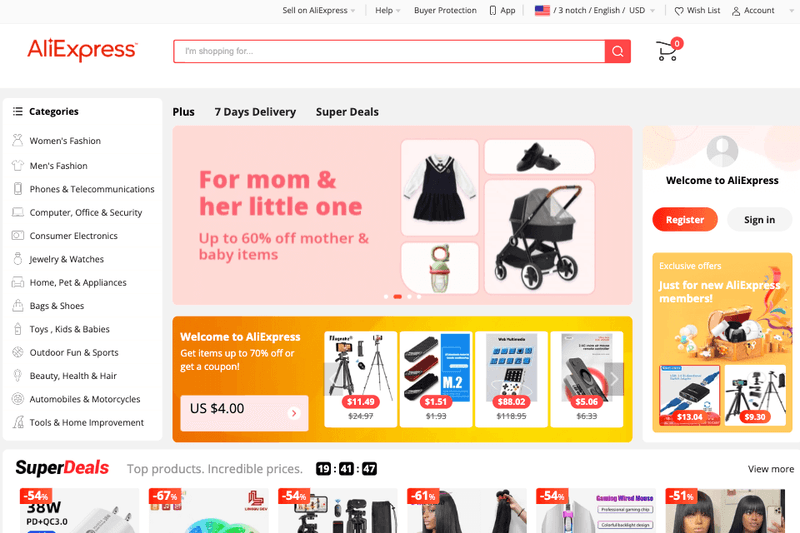 According to Statista's latest research, Alibaba Group has emerged as the leader in online retail based on global sales of $780 billion in 2022.
AliExpress is available in over 230 countries and regions, making it one of the most popular ecommerce marketplaces in the world. It is a frequent choice of online sellers due to attractive sales commissions, which make up only 5-8% of total sales depending on the goods category and are obviously one of the smallest when compared to other platforms.
7. Poshmark – For Second Hand Clothing
Being integrated with social networks and simplifying communication between the buyer and the seller, Poshmark has become one of the best online marketplaces for many. Now customers who like your product can follow your store and all the new items in their feed.
Seeing the product they like, the user can write to the seller or immediately buy it. Focused on selling used clothing, Poshmark has made the listing process easier for sellers. It also takes care of logistics, which is very useful for newcomers to sales.
Poshmark comes with powerful merchant tools and an affiliate program. Its essence is that if you share your referral links, through which a purchase will be made, then you will receive additional income in the form of commissions.
8. Flipkart – Best for Indian Market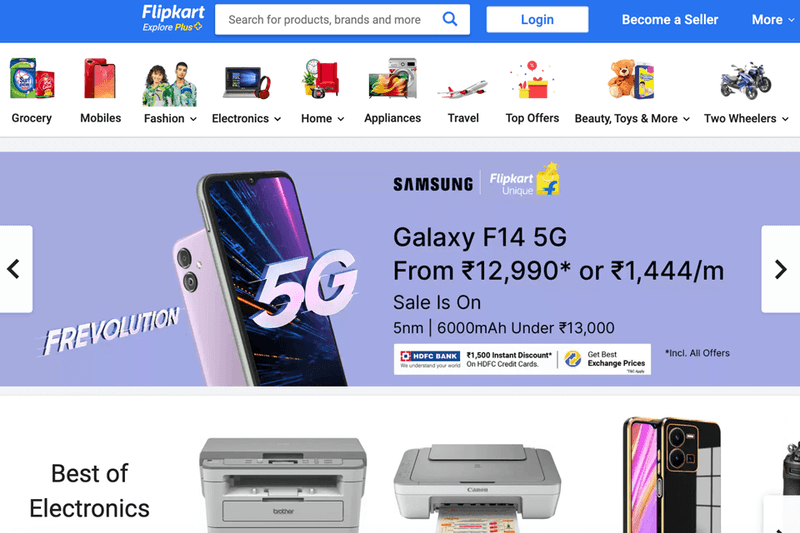 As an Indian platform, Flipkart started as an online bookstore and has since expanded to other products including clothing, household and electronics, daily necessities, and more.
Before launching your online store on Flipkart, you need to consider the Indian market's dense population with buyers of different ages and interests, high competition, and other specific challenges.
This is one of the few ecommerce marketplaces where you can launch your store in just 10 minutes. At the same time, the platform has its own requirements for photos of your products, so it makes sense to look at background removal tools.
9. Newegg – Best for Electronics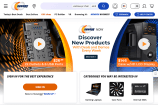 With a focus on electronic and computer products, Newegg has become one of the best digital marketplaces with over 30 million active users. On the platform, you can find a product that fully meets your needs among more than 10 million products in all categories. With a client-centric approach and strong customer support, tech lovers keep coming back to Newegg time and time again.
Each seller on this platform can optimize their marketing strategies using the set of tools provided, including Sponsored Product Ads and Newegg Shipping Label Service. Expanding your product reach and optimizing eCommerce SEO will be a breeze for sellers with Newegg.
The All-in-One Platform for Effective SEO
Behind every successful business is a strong SEO campaign. But with countless optimization tools and techniques out there to choose from, it can be hard to know where to start. Well, fear no more, cause I've got just the thing to help. Presenting the Ranktracker all-in-one platform for effective SEO
NPSP has something similar to Amazon Prime, namely various incentives such as fast delivery or cashback, aimed at increasing your sales.
10. Grailed – For High-End Fashion Items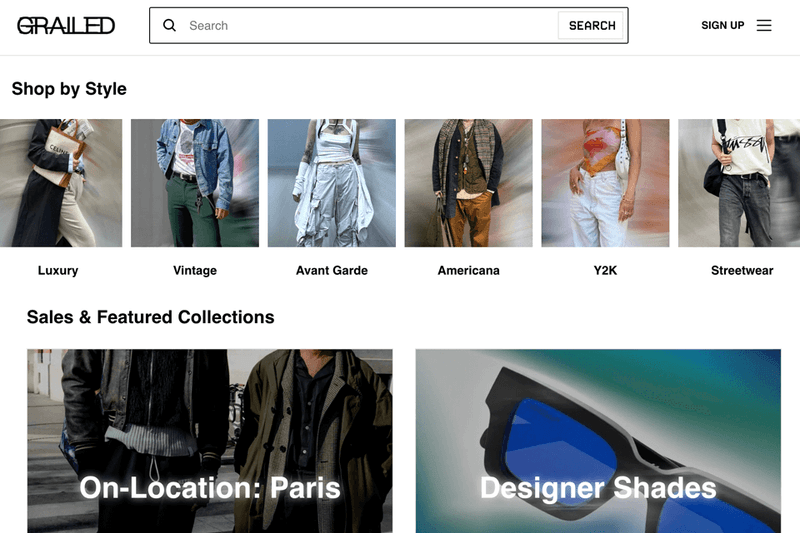 If you're an avid fashionmonger, Grailed is sure to be a perfect online marketplace for you. The highlight of the service is the focus on unique and exclusive outfits, which can be incredibly challenging to find.
With a focus on designer and street fashion, it stands out from other marketplaces. In addition to the unique range, Grailed has established itself well, becoming a reliable platform for both buyers and sellers.
This is because the owners take care of both the merchants and clients, protecting their interests in controversial situations. The buyer will be assisted with undelivered or non-conforming item issues and the seller will be assisted with payment by holding the funds in escrow until the transaction is completed.