Intro
One crucial mistake that business owners make is not paying enough attention to the quality of their websites. Even if you own a brick-and-mortar business, many purchases nowadays are completed online, and customers need to be able to find and navigate through your website in order to buy from you.
Neglecting your online storefront and not making the effort to gain more traffic can be catastrophic for your business. To be involved in the lucrative online marketplace, you need to know how to make your website appealing and actually get customers there in the first place. With this in mind, here are five ways to grow your website's traffic and increase online conversions without breaking the bank.
Why is website traffic important?
No matter how well-designed and visually appealing your website is, this won't matter at all if no one's visiting it. The ultimate aim of your website is to increase conversions (e.g. online sales), which means you need to actually get people to your website first before they can see what you have to offer. From a business perspective, this is the main reason why you need more online traffic.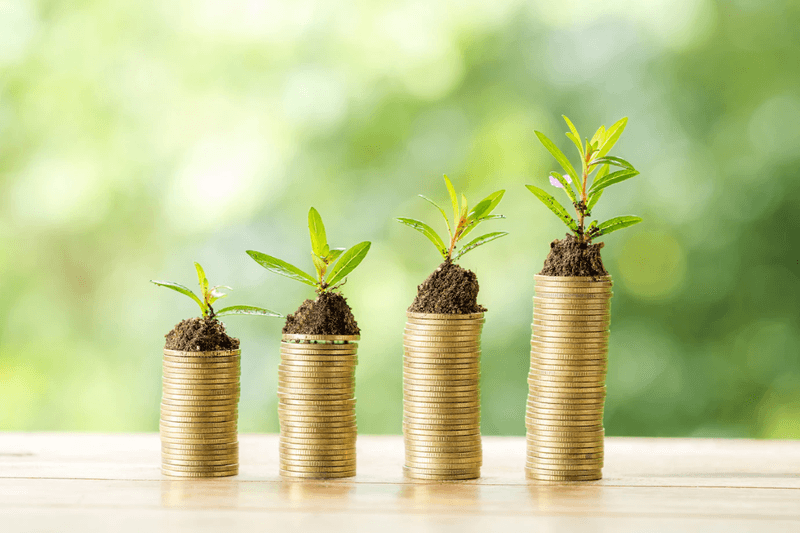 However, it's important to remember that achieving conversions is only one end of the sales funnel. Every potential visitor is in a different place along the funnel, so whilst some visitors may be ready to jump on your latest offer and convert, others may be looking for expert content that guides them through current issues that they're facing. If you offer this content and therefore attract online traffic from these users, this provides a fantastic opportunity for you to build a relationship with your target audience. Over time, you can improve their connection to your brand and nudge them along the sales funnel, thus increasing your conversion rate.
Additionally, by monitoring which pages of your website perform well, you can gather information about what your target audience wants and use this to inform your future marketing efforts. By focusing on what your audience is really interested in, you can boost both traffic and conversions even further.
Finally, increased traffic to your website sends positive signals to Google about the relevance and quality of your business. This can increase your website's ranking in the SERPs and therefore allow even more people to discover your business.
The All-in-One Platform for Effective SEO
Behind every successful business is a strong SEO campaign. But with countless optimization tools and techniques out there to choose from, it can be hard to know where to start. Well, fear no more, cause I've got just the thing to help. Presenting the Ranktracker all-in-one platform for effective SEO
Overall, there are multiple reasons why online traffic is important. Here's a recap:
Increase conversions
Improve brand authority
Boost SERP rankings
Gather audience insights
Improve customer relationships
High-quality traffic
However, not all online traffic is created equal. Attracting high-quality traffic is always a positive, but low-quality, irrelevant traffic can actually harm your website. Your online traffic may increase even if you're targeting the wrong audience, but at the same time, your conversion rate could decrease as no one sticks around to move along the funnel.
Online traffic should always have a purpose: traffic should be sought because it can boost conversions, rankings and consumer engagement. Buying traffic bots to artificially inflate page views can seriously backfire, as this can make Google view your website as spammy and consequently penalise it. In the worst-case scenario, Google could even remove your website from the SERPs.
How to increase website traffic
You need to focus on traffic quality as well as quantity and work on ways to attract the right visitors to your website.
Naturally, the best way to do this is to hire a search marketing agency to help you. They can use their industry expertise to boost your online traffic for you, which will reduce your workload and relieve a lot of stress.
However, if you want some more budget-friendly tips in the meantime, here are five of the best ways to grow your website's traffic yourself. This can give you the boost you need before you seek more advanced help from search marketing experts.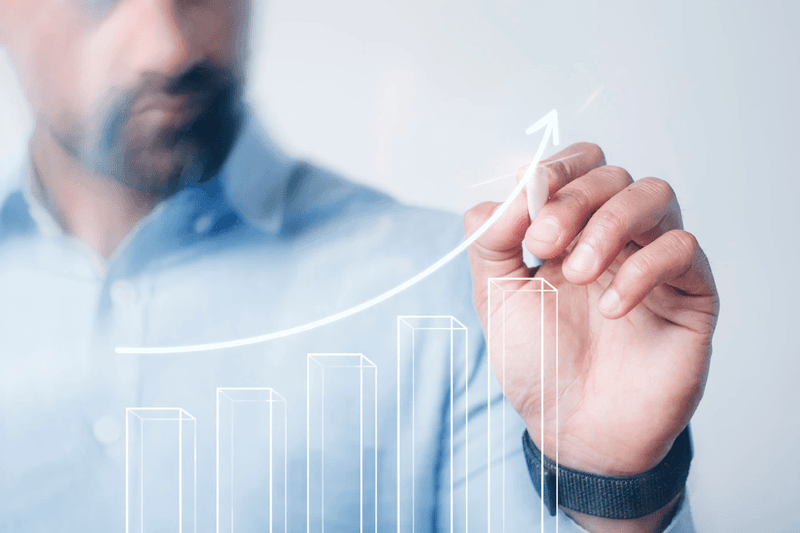 1. On-page SEO
By ranking higher in the SERPs for the main keywords associated with your business, you'll attract much more traffic from your target audience. The vast majority of internet users never click beyond the first few search results, so increasing your rankings should be one of your main priorities, especially for the most relevant keywords.
Many on-page factors can affect how you rank in the SERPs. For example, writing punchy, keyword-driven meta titles, meta descriptions and headings can elevate your rankings, and more technical factors such as site speed and user-friendliness will also be influential.
Keywords
Attracting quality traffic is all about gaining clicks from the right audience. When a user searches for a term that's directly related to your business, you want to rank highly for this query so that the user is immediately drawn to your website.
The All-in-One Platform for Effective SEO
Behind every successful business is a strong SEO campaign. But with countless optimization tools and techniques out there to choose from, it can be hard to know where to start. Well, fear no more, cause I've got just the thing to help. Presenting the Ranktracker all-in-one platform for effective SEO
The key to achieving this is using the right keywords. By using keywords in your on-site content, you're telling Google what your page is about and boosting your rankings for relevant terms. Using keywords intentionally (e.g., in important places such as titles and headings) is a great way to increase rankings and therefore gain more traffic, but remember not to stuff keywords into your content as this can make Google view your website as low-quality spam.
Targeting long-tail keywords can be better for gaining high-quality traffic that leads to more conversions. Shorter keywords will often have a greater number of average searches, but this also means they're much more competitive and harder to rank for, especially for smaller businesses. Therefore, targeting long-tail keywords can be more manageable, and since these keywords tend to be more niche and specific by nature, you'll have a much clearer idea of your visitors' search intent.
Content
You've probably heard the phrase 'content is king' before. High-quality content that includes well-placed keywords and an easy-to-follow structure can greatly increase your rankings. This is because it's easier for Google to crawl your content, discover what your website is about and rank it for the relevant terms.
In addition, well-written content that answers consumer questions will help you build trust with your audience and nudge them along the sales funnel. Therefore, content is key for increasing both traffic and conversions.
Hiring copywriters to write content for you can be quite expensive, but if you teach yourself how to write SEO content, you could boost traffic in a more cost-effective way. This is a great money-saving tip for small businesses in particular.
2. Backlinks
Once you've created your on-site content, building backlinks can help more people discover your site and also increase the authority of your web pages. A backlink is a link on another website that leads to one of your web pages, which means that if a potential customer is on another website, they could discover your site by following one of these links.
The best backlinks are those on relevant, high-authority websites. Relevant websites will direct consumers to your site who are already interested in what you have to offer, and links from high-authority sites can make Google trust your business more and increase your rankings in the SERPs.
To get more backlinks, you need an effective link-building strategy. This doesn't have to be expensive, as strategies like linking to other relevant sites (and hopefully getting a link in return) and creating informative content that other people want to share can be either free or very inexpensive. Guest blogging can also be a great strategy - simply ask other website owners if you can create a post on their site with a link back to yours.
3. Social media
Having plenty of links to your website is essential for boosting online traffic. In addition to gaining backlinks on other websites, another strategy is to share links to your website on social media. An active social media presence across relevant platforms is hugely beneficial when you want to attract new customers.
Sharing links to your new content on social media is a great way to get more eyes on your pages, especially if you write about current and trending topics (as long as they're relevant to your niche). Best of all, this is a completely free marketing strategy that any business can use.
As well as posting, you should also aim to engage with your target audience in comments sections. Potential customers could ask further questions below one of your posts, so answering them promptly and professionally is a fantastic opportunity to build trust and create a stronger connection.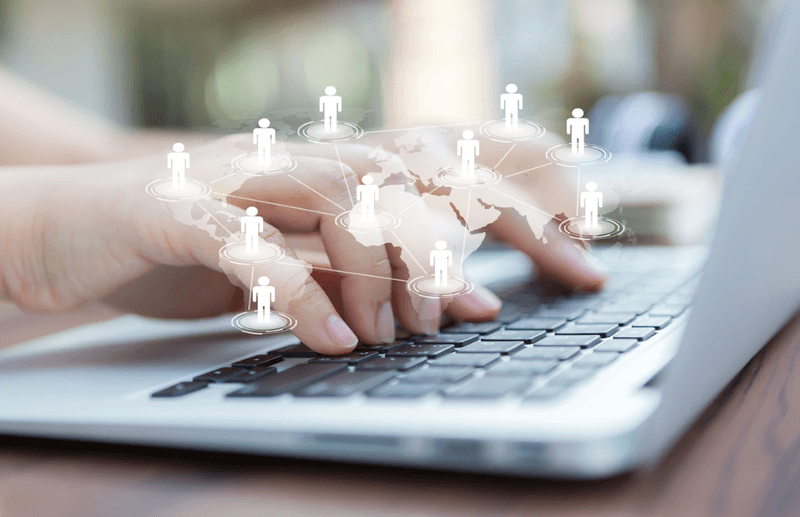 4. Google Business Profile
A free and easy way to instantly boost traffic is to create your Google Business Profile. Websites with a fully completed Google Business Profile are 70% more likely to get visits from customers than websites that haven't optimised their listings, so completing this step as soon as possible is definitely worth it.
So, what does your Google Business Profile involve? On this Google app, you can add essential information about your business, such as contact details, opening hours, location information and a link to your website. You can also add important extras such as photos, your company logo and customer reviews. This information will then be added to your business listing when people Google your business, and since customers are far more likely to trust an online business with plenty of information and positive reviews on display, this can greatly increase your online traffic.
Online directories
Adding information about your business online is a brilliant way to increase trust and engagement. Once you've set up your Google Business Profile, the next step is to add your business to online directories and review sites to increase exposure and links. There are plenty of free websites to choose from, such as Yelp, Bing, Yellow Pages, Facebook and Show Me Local.
The All-in-One Platform for Effective SEO
Behind every successful business is a strong SEO campaign. But with countless optimization tools and techniques out there to choose from, it can be hard to know where to start. Well, fear no more, cause I've got just the thing to help. Presenting the Ranktracker all-in-one platform for effective SEO
Review sites like Yelp have strong domain authority on Google, which means that if you have a presence on this site, your business's Yelp page could rank highly in relevant searches. This is another way for potential customers to discover your site, especially if you have lots of positive reviews on show.
5. Advertising
There are plenty of free ways to increase website traffic, but if you want an extra boost, you may have to spend a bit of cash too. Luckily, many online advertising opportunities are very affordable.
Google Ads is one of the most popular advertising programs for online businesses. With Google Ads, you pay to have your website rank at the top of the SERPs for certain relevant keywords. Since most internet users only focus on the top results, this is a fantastic way to get some more traffic, and best of all, you'll only have to pay when people actually click on your ad.
Google Maps Advertising offers a similar service for Google Maps search results. This is perfect if you want more local traffic in particular. There are also social media advertising opportunities and banner ads on other relevant websites that can introduce your website to a wider audience.
Final thoughts
Getting relevant traffic to your website is essential for increasing your business's exposure and, ultimately, conversions. Even if your website is brilliantly designed, this won't matter at all if no one knows it exists.
Fortunately, increasing online traffic doesn't have to cost the earth. With these five budget ways to grow your website's traffic, you can get the visits and conversions you need to make your business a success.