Intro
A mailing list is an email address collection for sending promotions, offers, invitations, newsletters, and other business information. It contains email subscribers whose interests are nurtured for consistent engagement and successful conversions.
Building a mailing list is paramount to your email marketing. In the US, many consumers prefer getting emails from brands—millennials being the highest—with 79 percent. This number isn't far from other generations, which suggests you should develop emails that keep subscribers interested.
Emails can positively influence your potential customers' purchasing decisions. But how can you find prospects that will actively engage with and subscribe to your offers and services?
Why should you build a mailing list for email marketing?
Whether starting or established, your mailing list is among your business's prized possessions. It is a marketing tool significant in fostering your long-term growth and success.
Here are the noteworthy benefits you can reap from building your mailing list:
Cost-efficiency
Digital ads are usually expensive. Unlike paid advertisements, email marketing typically involves smaller upfront costs, so sending emails can be more cost-efficient than relying on paid ads.
Personalization
Personalizing ads can sometimes be challenging. With emails, you can create and construct messages tailored precisely to subscribers. You can also automate them, which you can't always do on social media and search engines.
Targeted advertising
Search engine and social media algorithms can be tricky. Your promotional content may or may not appear on your target audience's feed and search results. With emails, however, you send them directly to your subscribers, a form of targeted advertising. Your subscribers can immediately see your promotions once they open their inboxes.
Valuable customer relationships
With paid ads and sponsored content, you usually only hope these promotions reach your target audience. But with a mailing list, you know the emails are sent directly to individual email addresses. When subscribers read your emails, they can find value in engaging with your brand, creating more valuable customer relationships.
Less reliance on third-party platforms or agencies
Your mailing list is yours. Even if you use an email marketing platform or work with a marketing agency, you won't need to rely on them heavily.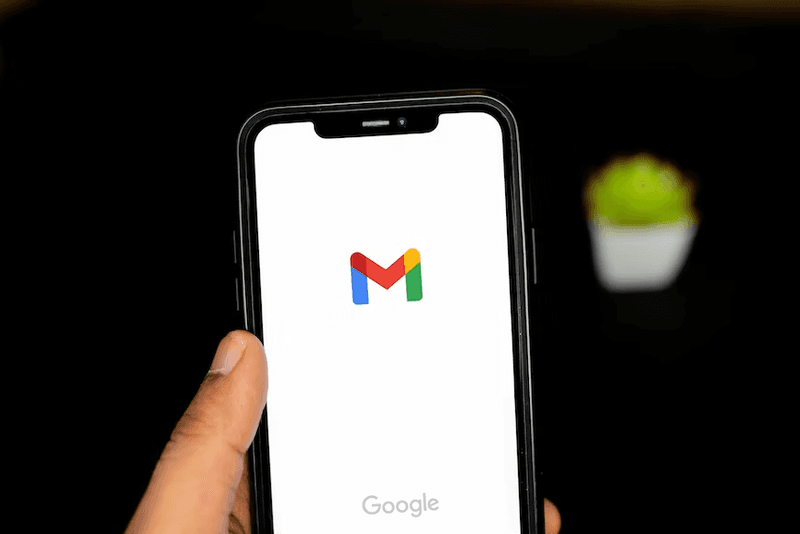 (Image by Solen Feyissa on Unsplash)
Characteristics of an excellent mailing list
Your mailing list isn't just a list. It's a collection of subscribers willing to enrich their interest in your products, services, or offers. Before building your own, you must know its essential attributes to maintain it accordingly.
So what constitutes an excellent mailing list? Let's find out below.
Consent-driven
Since your mailing list consists of willing subscribers, it should always be consent-driven. Each time a new prospect subscribes, they should've explicitly agreed to receive your emails. If they didn't and still received emails, it could be bothersome. They may also immediately unsubscribe and opt not to engage with your brand anymore.
The All-in-One Platform for Effective SEO
Behind every successful business is a strong SEO campaign. But with countless optimization tools and techniques out there to choose from, it can be hard to know where to start. Well, fear no more, cause I've got just the thing to help. Presenting the Ranktracker all-in-one platform for effective SEO
Sending unsolicited emails is often due to buying or renting a mailing list. Remember that subscribers aren't for sale. Never attempt to buy or rent a mailing list because those email address owners aren't familiar with your brand. Concurrently, you may risk your IP reputation and come across as spammy and annoying.
Current and valid
Your mailing list must have valid and actively used email addresses. Regularly remove every invalid email to maintain engagement and deliverability.
Invalid email addresses are bounced emails rejected by the mail server. A bounce happens when an email doesn't reach the recipient. It commonly occurs if the email address is non-existent or the recipient's inbox is full. It can also happen if you have a poor IP reputation due to flagged content or being spammy.
Deleting invalid email addresses can reduce bounce rates and ensure a reputable domain. This way, your mailing list promptly receives your emails and guarantees that your domain is trustworthy.
Easy segmentation
Many businesses might think their mailing list should get similar content. However, just because you consolidate your subscribers into one list doesn't mean you'll put in minimal effort. That minimal effort would result in some subscribers unsubscribing or trashing your emails. This is why segmentation is crucial for your mailing list.
Segmentation refers to dividing your subscribers into smaller segments based on specific criteria. It is a personalization technique that aims to deliver relevant emails tailored to your mailing list's different segments. These segments are categorized based on preferences, demographics, or purchase histories. The smaller the segment, the more likely your emails will resonate with the recipients.
A good mailing list enables easy segmentation, allowing you to send personalized and targeted emails that resonate with specific segments of your recipients.
For example, segment your mailing list based on whether they opened your emails. Segment the inactive ones into a reactivation campaign by sending highly targeted emails for re-engagement. Segmenting inactive subscribers enables you to improve your open rates by repurposing the previous emails sent.
Consistently growing
Acquiring 500 subscribers is already a feat, but striving for 1,000 and beyond is ideal. Conversions could be challenging if subscribers are less than 1,000.
The All-in-One Platform for Effective SEO
Behind every successful business is a strong SEO campaign. But with countless optimization tools and techniques out there to choose from, it can be hard to know where to start. Well, fear no more, cause I've got just the thing to help. Presenting the Ranktracker all-in-one platform for effective SEO
Regardless of the number, you should see consistent growth in your mailing list. A significant downturn may indicate that your tactics need improvement. You must adjust and implement strategies to attract new subscribers and consistently increase your mailing list size. This way, you obtain significant customers that can boost your email engagement.
Remember that the frequency of sending emails also depends on your mailing list's size. If you have less than 1,000 subscribers, you should send one to two emails weekly. Conversely, you can increase your email frequency if you have over 10,000 subscribers, mainly when targeting specific subscriber segments.
Straightforward process to unsubscribe
While allowing subscribers to unsubscribe easily may seem counterproductive, it's actually beneficial for your business. No subscriber wants to struggle and become annoyed trying to figure out how to cancel their subscription. Thus, make your unsubscribe button easy to find for a straightforward process.
Most subscribers won't consider canceling their email subscription if you provide high-quality content. But even the most compelling content might not fit some of your target audience's needs, making them want to unsubscribe. If they can't find your unsubscribe link, they'll just mark your email as spam.
Getting marked as spam can result in a low domain reputation score. Email service providers will activate their shields to protect the recipients' data privacy if your emails are repeatedly reported as spam. It can result in deliverability issues, such as high bounces, flagged content, or low engagement.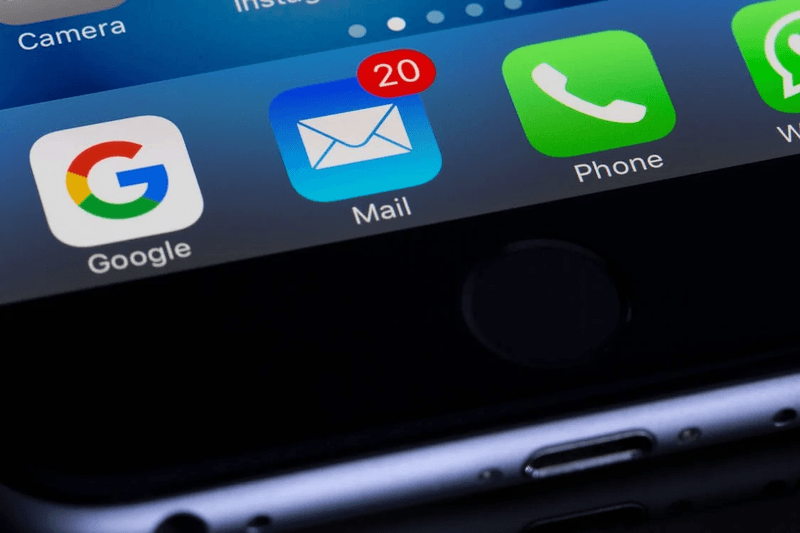 (Image by Torsten Dettlaff on Pexels)
How to build your mailing list
Building your mailing list involves understanding call-to-action (CTA) design and placements. CTAs are website prompts encouraging visitors to take action, such as subscribing to your emails. They are clickable hyperlinks or buttons that consist of action phrases or specified commands (e.g., Email Us, Sign Up, or Subscribe To Our Newsletters).
These strategies will facilitate optimal CTA development to ensure a good mailing list that drives higher email engagement, deliverability, domain reputation, and conversions.
Make your CTAs visible
Your website visitors should instantly recognize and differentiate your CTA buttons from other elements. They should also be aware that these buttons are clickable. Ensure identifiable features while experimenting with your designs. Some qualities your CTAs must possess are:
Readable and visible fonts
Contrast that is easy on the eyes
Defined shapes
Colored borders
CTA buttons don't necessarily have to be rectangle-shaped and bright. You can use muted colors and give them rounded corners. Experimenting with different styles is ideal as long as the buttons stand out and are visible on each web page.
Choose suitable CTA sizes
While designing your CTAs, choose suitable sizes. Large CTAs will stand out but can't guarantee conversions. Prospects might ignore these outlandish buttons due to banner blindness, which occurs when they get annoyed and distracted by oversized banners or elements.
The All-in-One Platform for Effective SEO
Behind every successful business is a strong SEO campaign. But with countless optimization tools and techniques out there to choose from, it can be hard to know where to start. Well, fear no more, cause I've got just the thing to help. Presenting the Ranktracker all-in-one platform for effective SEO
Similarly, tiny buttons can be challenging to see and click—particularly on mobile devices—resulting in navigation issues and a loss of interest. You can avoid these pitfalls by employing the appropriate sizes.
CTAs should generally be 44 x 44 pixels in size. Conversely, Google requires 48 x 48 pixels on any clickable on-screen element.
Construct compelling copies
CTAs aren't just about being visible and clickable. Although they contain short texts, they should be persuasive enough to attract and convince visitors to take action. You must construct compelling copies for the CTAs' command phrases.
When constructing compelling CTAs, use strong action verbs to convey your offers. Concurrently, be specific and use active language. Concentrate on its practical value and avoid cliches. Moreover, keep the message concise. This way, you ensure high-performing CTAs that increase email subscriptions.
Leverage the best CTA placements
There are website positions ideal for displaying CTAs. These placements ensure that visitors can easily see your CTAs without content disruptions.
The best CTA placements include:
Above the fold – The entire half of your website. This is what visitors see the first time they browse your site. It allows you to encourage them to take action without scrolling, skimming, or navigating. Common above-the-fold CTAs are "Get Started" and "Sign Up for Free"
Sticky header – Fixed element at the top of your website. This element stays put while users scroll down, making it ideal for displaying a CTA that doesn't disrupt content viewing
Sticky sidebar – Similar to sticky headers, but on the side areas. Users can click a sticky sidebar CTA without returning to the homepage
Popup – Timed small windows that appear while visitors scroll. They can be annoying, so avoid bombarding the visitors with too many CTA popups
5. Conduct CTA testing before launching
Launching CTAs without testing isn't ideal. Conduct the A/B testing method to compare two or more CTA styles and assess which works better. This approach aims to find the design and placement that generate the most clicks and conversions. It also provides insights on how to enhance the user experience.
Establish an active mailing list that consistently engages
Building a mailing list continues beyond launching compelling CTAs. Keeping it active is essential to ensure your email marketing efforts consistently engage the subscribers. This way, you can establish a reputable email domain and make your subscribers feel valued.