Intro
If your business operates online, whether it's selling products or services online, you understand that it's quite difficult to get into the top positions of search engines. Users are looking for information online and the sooner they see your web resource, the more likely it is that you will get a new buyer or client.
Companies use all kinds of online promotion methods, and various tools, and also use the services of digital marketing agencies. The path of business promotion and SEO optimization is challenging and sometimes costly. However, if you do everything right, you will see great results in the long run.
Not every business can afford to spend lots of money on marketing. However, if you are interested in attracting as many users as possible to your web resource, then you can start a blog on your official website. We will talk about the benefits of implementing a blog on web resources for businesses.
Benefits for your business
It's free
If you are limited in your marketing budget, blogging is free. You should define a list of topics that would be of interest to your users.
For example, Renty, a car rental company in the United Arab Emirates, shares with its customers various useful tips on car rental, as well as tips for driving in the UAE. For customers who want to rent a car, such information is interesting and useful. In addition, they can learn various nuances about driving in the country in a rented car.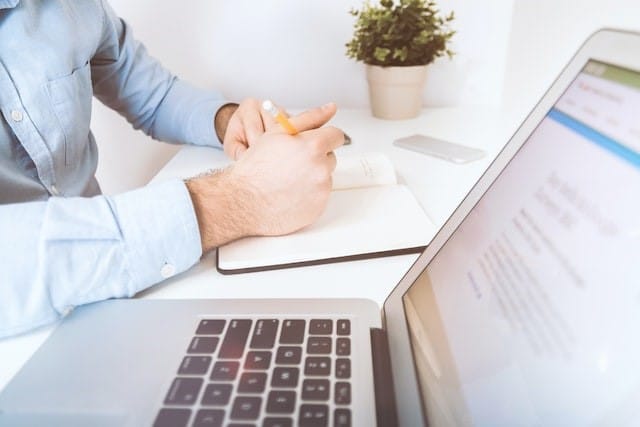 Attracting new users
If you expose topics that users want to get answered about, you increase the chances that your web resource will constantly receive new traffic. Thus, in your blog, users will be able to find out the information they are interested in.
They will also see what products and services you offer. If you can offer them your expertise in a certain area, they will be much more willing to become your new customers. Regardless of your business niche, you will be able to offer users educational and useful information.
Grow your list of loyal customers
Useful information is a valuable resource, especially in the online space. You should update your blog regularly and provide your users with new and up-to-date information, various tips, and hacks.
The All-in-One Platform for Effective SEO
Behind every successful business is a strong SEO campaign. But with countless optimization tools and techniques out there to choose from, it can be hard to know where to start. Well, fear no more, cause I've got just the thing to help. Presenting the Ranktracker all-in-one platform for effective SEO
When users see that they can always find the materials they are interested in on your blog, they will come back to you again and again. Thus, you have the opportunity to turn your potential customers into regular ones.
Promotion to top SERPs
The more useful and informative materials you publish in your blog section, the more visitors you will have. For search bots, this does not go unnoticed. If you are in demand, the algorithms will increase your position. Thus, you will be able to be in the lead and will have an even greater number of new visitors.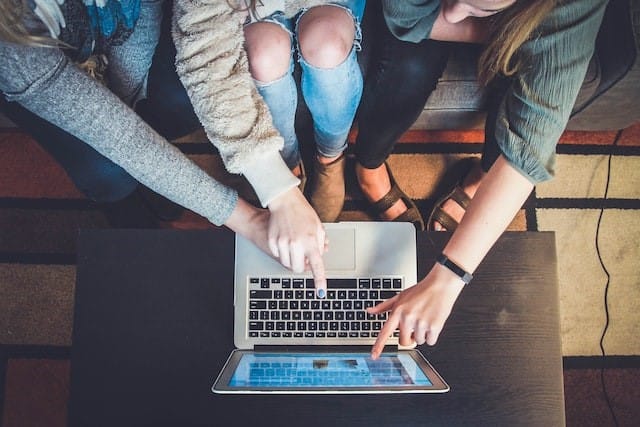 Tell more information about your business
Blogging posts are not only a great chance to provide users with useful content. In addition to educational information, you have the opportunity to tell visitors more about your business and your business processes.
By lifting the veil of your internal processes, you will inspire more trust among your customers. For many buyers, it is now much more important to understand which company they are interacting with, rather than what product they are buying.
Showcase your professionalism
You can demonstrate your professionalism and experience. A blog is a great opportunity to talk more about the industry you operate in. Your posts can become bait for various publishers.
By establishing yourself as an expert in a certain area, you can attract journalists who would want to link to your website. You can get backlinks from reputable sources. This, in turn, will affect the fact that your web resource will occupy higher positions in the search results.
Post content for sharing
If you not only have your official website but also actively post on social platforms, then you can significantly increase your chances of success. On your blog, you can leave buttons with which readers can share your content on various social platforms. Thus, you will attract even more new users, who in the future may become your customers.
Conclusion
When looking for the most budget-friendly SEO optimization option, you should consider starting a blog on your business website. This gives you a huge number of benefits. You can blog for free. In this regard, you should always keep your finger on the pulse, publish relevant materials for your readers, and also act as an expert in your field.