Intro
You've come to the right place if you want to learn about the influencer marketing trends that will affect you in 2023. Influencer marketing is already significant and will continue to grow. New social media channels, content categories, and channels for brands to interact with potential customers emerge every year.
Given how swiftly the social media landscape is evolving, influencers must act quickly to take advantage of the current influencer marketing trends in order to establish their authority and expertise and increase their appeal to companies.
Brands will want to take advantage of these influencer marketing trends to increase their audience, produce new leads, and earn more revenue.
Influencer marketing expenditures increased by 42% in 2021 to reach $13.8 billion, showing that the industry is still expanding. It reached $15 billion by the end of 2022. Rapid change inevitably follows rapid growth.
Here are 9 trends in influencer marketing that you can look forward to in 2023 !
1. The rise of online shopping
Livestream shopping, a rapidly growing trend in China, is now spreading to other countries around the world. Through this practice, potential customers can purchase products while they are being demonstrated and tested live by influencers on platforms such as Instagram, Facebook, and Amazon.
Viewers have the opportunity to ask questions about the product and express any concerns they may have.
The All-in-One Platform for Effective SEO
Behind every successful business is a strong SEO campaign. But with countless optimization tools and techniques out there to choose from, it can be hard to know where to start. Well, fear no more, cause I've got just the thing to help. Presenting the Ranktracker all-in-one platform for effective SEO
Unlike product videos where the authenticity of the content is questionable, livestream shopping offers an unedited perspective from an influencer who has a dedicated following. This gives viewers a more trustworthy view of the product being advertised.
Instagram's launch of Live Shopping in September, which allows users to buy products directly from Instagram Live, is likely to further boost this trend, particularly given Instagram's extensive global reach.
2. Emphasizing data and calculating ROI
Most marketers utilize email and direct messages to manage their influencer relationships. However, without real-time data and reporting, evaluating the effectiveness of these partnerships can be challenging.
To address this issue, marketers should place an emphasis on tracking metrics like reach, engagement, and conversions, as well as calculating the return on investment (ROI) for each influencer campaign.
By focusing on data and ROI, brands can make data-driven decisions about their influencer marketing approach, allowing for more informed and effective strategies.
By using data to determine which influencer campaigns are delivering the best results, they can optimize their approach and allocate their resources more effectively.
This not only helps them to get the most out of their influencer marketing budget, but also ensures that they are partnering with influencers who are most likely to drive real results for their brand.
The All-in-One Platform for Effective SEO
Behind every successful business is a strong SEO campaign. But with countless optimization tools and techniques out there to choose from, it can be hard to know where to start. Well, fear no more, cause I've got just the thing to help. Presenting the Ranktracker all-in-one platform for effective SEO
Before choosing an influencer to work with, the marketer should make certain that the influencer's followers match the target audience of the brand. One of the reasons for the increasing use of influencer marketing platforms is the availability of real-time demographic information from social media platforms about the audience of the influencer.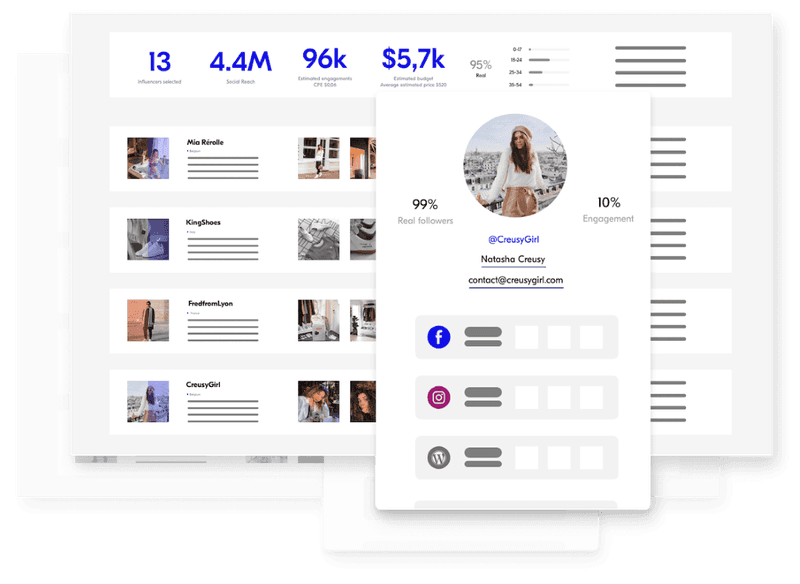 3. The growth of material created by influencers
One of the influencers' superpowers is content creation, which is why more and more firms are collaborating with influencers to generate images for their social media channels.
It's not surprising that the trend, which gained momentum last year, is now seeing even more growth:
First off, it assists brands in obtaining current, visually appealing material.
Second, influencers' content has a much stronger sense of authenticity and relatability than content that has been professionally created, which results in more engagement.
Thirdly, using influencer marketing is considerably cheaper than producing content on your own. Leading companies have already started to utilize in-house content creators for their digital platforms.
4. Make relationships with influencers a priority
Similar to other marketing techniques, companies are increasingly utilizing influencer marketing throughout the year, not just in the lead up to major holidays.
As previously stated, forming long-term partnerships with influencers is recommended as they not only stand out on social media, but also offer better results for the company due to their established trust and reliability. Furthermore, these extended relationships demand less time from the marketer.
With the growth of influencer marketing, more brands are competing for the best influencers, making it wise for a brand to convert identified suitable influencers into brand ambassadors.
Brand ambassadors are individuals who regularly use a company's products and promote them through various means, including social media. This approach to influencer marketing elevates it to a new level, resulting in a greater impact compared to isolated Instagram partnerships.
5. Affiliate Marketing is Recognized as a Key Aspect of Influencer Marketing
Affiliate marketing is a form of influencer marketing, as I have always claimed. As a result, brands are rapidly beginning to grasp the value of using influencers as affiliates.
There is a valid explanation for this. You'll observe with an affiliate link that influencers work harder at persuasion when they're compensated for outcomes. That increases the income of more successful influencers.
In contrast, brands will discover that paying for results through affiliate links saves them money by reducing the frequency of paying exorbitant pricing and giving them a simple way to monitor compensation that aids in calculating ROI.
Additionally advantageous to the consumer are affiliate links. They are discrete and give clients the ease of not having to look around for things. This is undoubtedly one of the influencer marketing strategies that benefits all parties involved.
6. Influencer marketing will incorporate user-generated content on a regular basis
I alluded to this in The Age of Influence, but when you work with nano- or even micro-influencers, there may be more benefit in using influencers for their content than their amplification.
Every business has a potential army of influencers who are their consumers when we look at my brand affinity model of influencers, which is not based on follower count.
Priority will be given to user-generated brand-specific material like unboxing videos or hashtags. Brands will employ user-generated content to sway their target user base because it is more likely to be trusted by potential customers.
7. Influencer marketing will become more collaborative in 2023
Brands will begin working together with influencers to develop more effective campaigns as influencer marketing grows more sophisticated. Influencers will then be able to impart their knowledge and experience to other brands as a result.
This is good to see in many respects because it encourages everyone to get the most out of their professional connections. In the end, consumers also come out ahead since they get the proper goods at a fair price.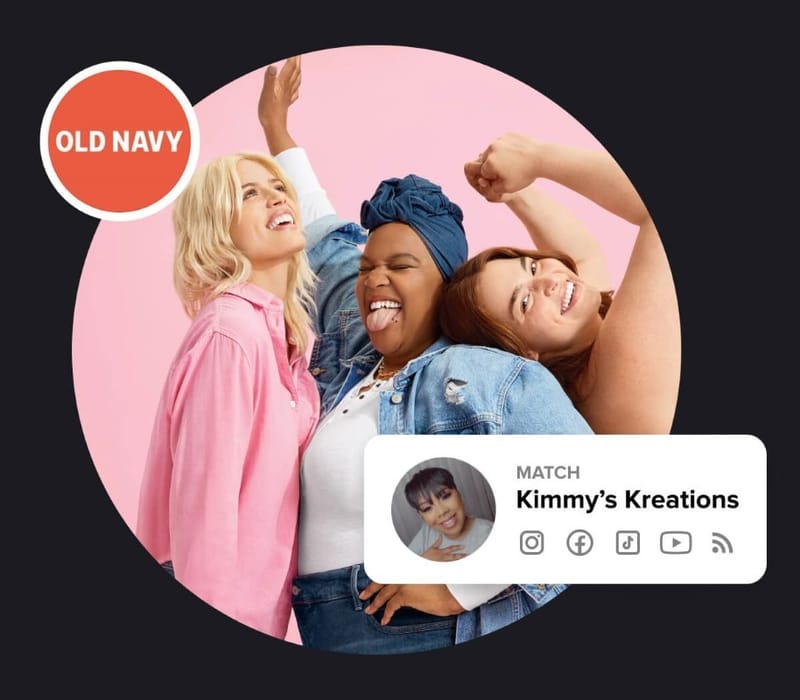 8. Micro- and Nano-Influencers will take Center Stage
Although Nano and Micro-influencers may have a smaller audience, there is no disputing that their engagement and conversion rates are generally higher. Before working with influencers, advertisers will pay more attention to engagement rates than follower counts.
This is, in some ways, a development of earlier influencer marketing trends. The middle influencers were historically the smaller fish in the pond that might draw sponsored collaborations, as I described above. However, marketers are becoming more and more aware that, even when it comes to impressions tied to influencers, quality can occasionally trump quantity.
Another element is the affordability of influencers who have less subscribers. Mega influencers and celebrities are frequently pricey, just as we pay more for premium ad space or a higher CPM to advertise on more desirable keywords.
We consequently experience a lower conversion rate. Big names produce ROI through response volume instead. A micro-influencer with a sizable fan base, on the other hand, can persuade a higher proportion of their audience to make purchases.
As social media continues to evolve, the influence of micro- and nano-influencers is rapidly growing. These are individuals with a smaller following compared to traditional influencers, but they have a highly engaged audience who trusts their opinions and recommendations.
Brands are starting to take notice of the impact that these micro- and nano-influencers can have on their target market, and many are shifting their focus to working with them instead of big-name influencers.
One of the key advantages of working with micro- and nano-influencers is that they are often more niche-specific and have a deeper connection with their audience. This allows them to reach their target market more effectively and drive genuine engagement.
Additionally, since they have a smaller following, their posts are less likely to get lost in the sea of content on social media, giving their audience a more personalized and intimate experience.
The All-in-One Platform for Effective SEO
Behind every successful business is a strong SEO campaign. But with countless optimization tools and techniques out there to choose from, it can be hard to know where to start. Well, fear no more, cause I've got just the thing to help. Presenting the Ranktracker all-in-one platform for effective SEO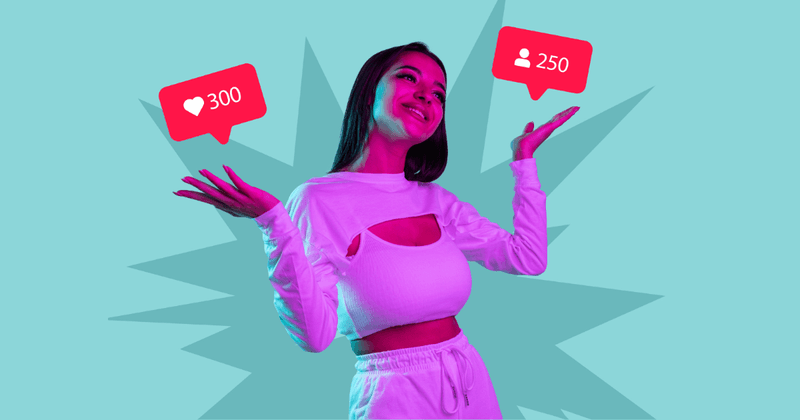 9. Influence will be based more on authenticity than perfection
To gain followers' trust, influencers will concentrate more on endorsing brands that they actually believe in. This is due, in part, to the influencer's need to protect their audience's perception of them as trustworthy. As influencer marketing gains popularity, many firms are competing for favorable press from several influencers.
The issue is that not all content is excellent or suitable for a specific audience. Influencers will therefore make more thoughtful decisions.
Brands will no longer benefit from sponsorship only for its own purpose. Audiences will be increasingly conscious of the commercial aspect of influence, and influencers will be more likely to reject sponsorships that are offered solely for financial gain.
Takeaway
In conclusion, influencer marketing is a constantly evolving field and it is important for businesses to stay informed of the latest trends. The five key influencer marketing trends for 2023 include the rise of micro-influencers, the use of augmented reality, a focus on authenticity and transparency, the importance of measurement and data, and the integration of influencer marketing into overall marketing strategies.
Staying ahead of these trends will help businesses effectively utilize influencer marketing to reach their target audience and achieve their marketing goals.