Intro
Does it ever feel like your lead generation funnel is like one of those leaking roofs where every time you plug a leak, two new ones appear?
If you've spent hours strategizing with your team, hired experts, and poured money down drain after drain chasing new leads and higher, faster conversions with little to show for it, you're not alone.
In 2022, 61% of marketers said they struggled with lead generation. Unsurprisingly, B2B ecommerce and tech were amongst the industries with the lowest conversion rates.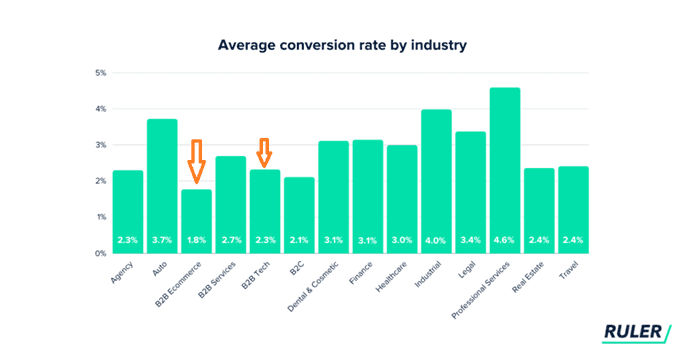 If you want to improve your lead quality and conversion stats, and navigate the unpredictability in the global economy, you'll need nothing less than an ironclad lead generation funnel. In this checklist, we'll show you how to build one.
Awareness
Top-of-funnel (TOFU) leads in the awareness stage have recently learnt their business is facing a challenge. They might run a Google search, scour social media, and discuss it with peers to find solutions.
Maintaining a presence on multiple channels increases your chances of reaching them.
Content Marketing:
Content marketing is time-consuming but generates 3x more leads than traditional marketing and costs 62% less.
The All-in-One Platform for Effective SEO
Behind every successful business is a strong SEO campaign. But with countless optimization tools and techniques out there to choose from, it can be hard to know where to start. Well, fear no more, cause I've got just the thing to help. Presenting the Ranktracker all-in-one platform for effective SEO
Research long-tail keywords related to your product to come up with content ideas. You can find inspiration through:
Align your content to the channel you're using. If most of your visitors are from Search Engine Result Pages (SERPs), an SEO-optimized blog or free ebook can draw them in. Facebook or LinkedIn audiences are easier to reach with podcasts or video courses.
Social Media:
Social media marketing isn't just about getting a cool Gen Z-er to write your tweets for you. It's about adding value and striking a connection with the masses, on a channel they prefer.
Unique hashtags, giveaways, and contests can amplify reach.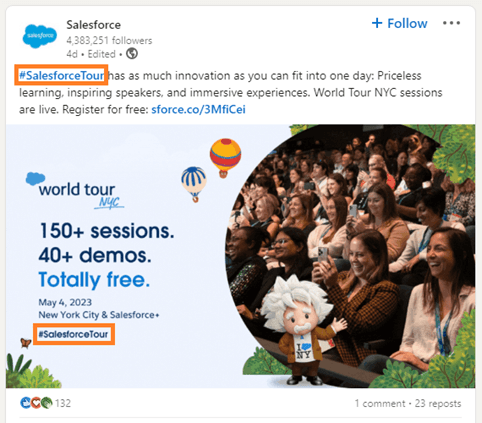 Your messaging has to be consistent across the board. Whether it's LinkedIn, Twitter, or Facebook, everything you do in the awareness stage is part of your branding, so it has to be in tandem with the rest. To maintain this consistency, one can use social media management tools to remain proactive.
Targeted Cold Email:
B2B selling is a multi-player game. Create personas and use segmentation to make messaging strategies for each of them. The pain points you address, the ice-breakers you open with, and the language you use, all have to resonate with the recipient.
Even with an email template, it can take ages to personalize emails with company data. Automate cold email campaigns to:
Hyper-personalize emails,
Schedule sending times,
Build intuitive drip sequences, and
Track opens and clicks to understand lead behavior better.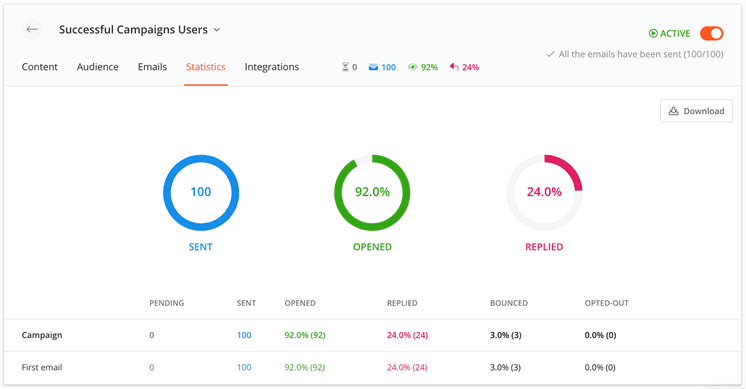 Industry Events:
Attending industry events can provide rich insights into the offline discourse, let you tap into undiscovered or difficult-to-reach audiences, and establish personal connections with peers.
If you've given a presentation at a trade conference, set up an automated communication sequence, through a QR code or a number they can text, that sends people the slides and a free resource to introduce them to your brand.
Interest
In the second stage of the lead gen funnel, the interest stage, your leads are shopping around for various options to see which one draws and holds their attention.
The All-in-One Platform for Effective SEO
Behind every successful business is a strong SEO campaign. But with countless optimization tools and techniques out there to choose from, it can be hard to know where to start. Well, fear no more, cause I've got just the thing to help. Presenting the Ranktracker all-in-one platform for effective SEO
With the right strategies, you can make the transition from awareness to interest seamless and minimize dropoffs between the two stages.
Create Engaging Content:
While brand awareness content is almost purely educational, interest stage content should strike a balance between education and promotion.
Webinars, gated blog posts, cheat sheets, etc. can act as doorways to an exclusive coterie that leads will be excited to be a part of.
The aim is to introduce and then emphasize your USP to make your product a top contender for the next stage – consideration.
Provide Valuable Resources:
Since your leads aren't ready to shell out money just yet, the value you provide directly corresponds with their chances of picking you over other options.
You can offer your leads:
Quizzes
Ebooks
Calculators
Industry updates
Newsletters, etc.
Opt for webpages over file formats like PDFs. That way you can track information like pages visited, time spent, shares and forwards, and the recipients of those shares and forwards.
Offer a Clear Value Proposition:
If leads don't understand how your product serves them, no matter how many features it has, they won't buy it.
Use benefit-driven language to drive home what your product does, and how it enriches your leads' lives.
This value proposition has to be standardized across the funnel, and reinforced on every page and in every communication.
Use Personalization:
Personalization is a crowd favorite on both sides — B2B customer demand for personalization exceeds B2C demand throughout the sales journey.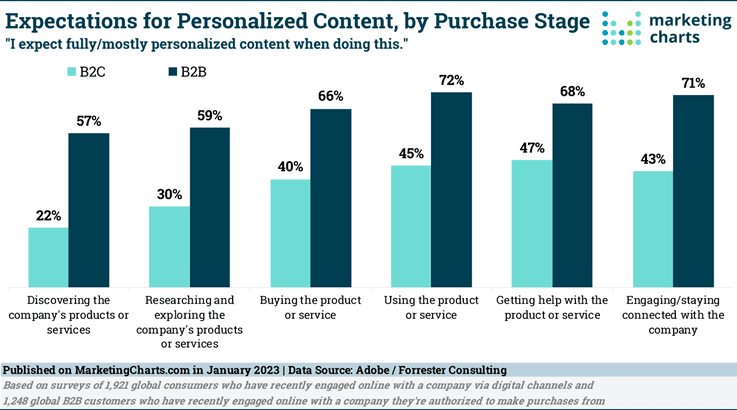 And 77% of B2B marketers vouch for its relationship-building prowess.
Buyer personas as well as individual lead data can make communication more convincing. A tailored marketing email offering a resource related to a blog they read on your website can drive interest. Personalized subject lines or intros increase open rates.
Website interactions can be enhanced with real-time website personalization tools to keep leads engaged.
Consideration
Leads in the consideration stage know they have a specific problem, and are looking for a specific solution to address it. While they narrow down their choices and appraise your product, inform them of its suitability and advantages.
Nurture Leads with Email Marketing:
Leads go through the purchasing process at their own pace. Bombarding them with sales-y emails when they're still trying to understand your product can be counterproductive.
With email marketing, you can customize drip sequences to suit the pace of different leads.
For a lead that's already checked out your product a few times, a special discount or a call from your reps could close the sale. Hesitant leads can be nurtured slowly with value-adding resources like free tools or ebooks.
Provide Personalized Content:
Personalize content for a linear funnel by assuming where a lead is in their buyer journey based on the content they're accessing.
Or, if you're using the Account-Based Marketing (ABM) method for high-priority leads, customize content to suit a particular business or individual. Ideally, depending on your lead pool, deploy a mix of both.
Leverage email and website data to create personalized landing pages, offer special discounts or free product demos.
Provide Social Proof and Testimonials:
92% of B2B buyers rely on user reviews. So set up campaigns to generate user reviews, and strengthen your presence on user review websites like G2 and Capterra.
Send emails listing the best customer reviews and industry awards you've received so far. Publish use cases and interview clients as part of a monthly blog or podcast series.
Not only will this get more shares, but it's also seen as more authentic than, say, a sponsored SERP listing.
Use Retargeting:
If a lead has visited your website, or opened your email, but not taken the desired action, retargeting can remind them of your offer and boost your overall conversion rate.
Google and social media platforms including LinkedIn have retargeting programs that can:
Illustrate the diversity of your offerings,
Show personalized comparisons between a product they've shown interest in and competitor offerings, and
Redirect leads to your best-performing lead magnet pages.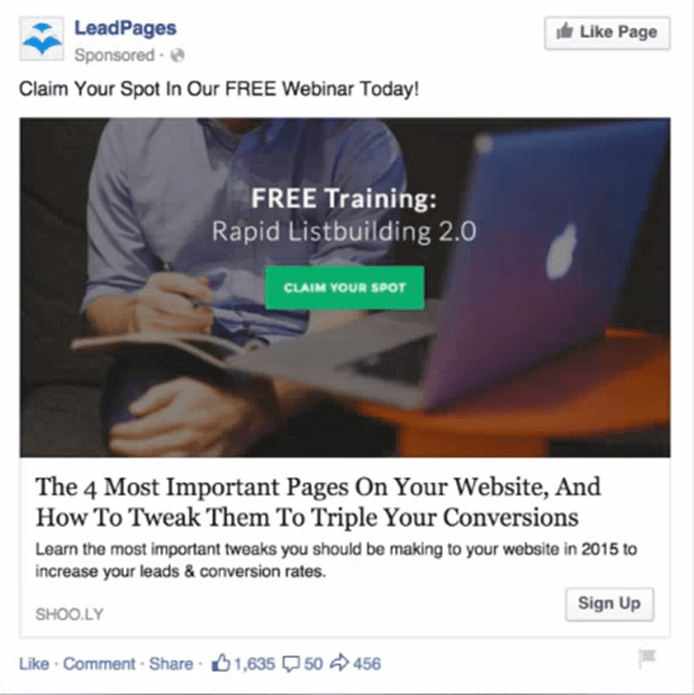 Decision
The decision stage of the funnel is where leads finally cave and decide to buy the product or service they've been considering. Here's how you can speed up the process:
Provide Clear and Compelling Calls to Action:
CTAs give leads directions for their next destination. Missing CTAs are dangerous, as are too many of them.
Your messaging should have a single, clear CTA appropriate to the content and stage of the funnel it's placed in.
In the decision stage, stronger, more urgent wording like "Get Your Free Trial" works better than generic language like "Find Out More" or one-word CTAs like "Submit" or "Download".
Non-generic CTAs can also nudge leads into taking action.

Remove Barriers to Conversion:
One of the best ways to go about this is by asking your existing customers:
How they discovered you
The time they took to research before zeroing in on you,
What they wish they'd known earlier for a faster purchase decision
Which product features they like and don't like.
Find workarounds for these issues and embed them throughout your communication strategy. Your sales team can also proactively clarify and reassure leads on these matters.
Offer Incentives:
How many times have you put off a purchase thinking you'll just get it during the next sale? Your leads are no different.
Sometimes, the only thing standing between you and that sale is a discount. Or additional reassurance that your product does indeed meet their requirements.
Offer special discounts or a free add-on service to sweeten the deal for reluctant leads. If that's not possible, send them pricing comparisons to prove your offer is the best in the market.
Provide Social Proof and Trust Signals:
Team up with social media influencers to validate your value proposition. User-Generated Content is another cost-effective strategy that generates social currency.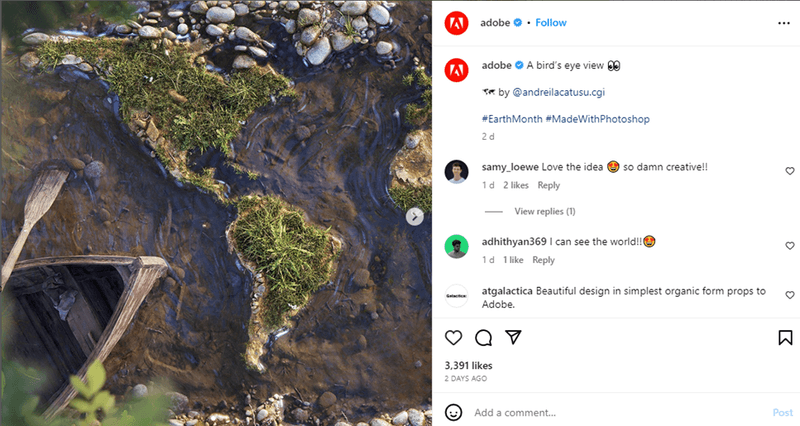 A separate section on your website displaying industry accolades and certifications can build credibility and trust.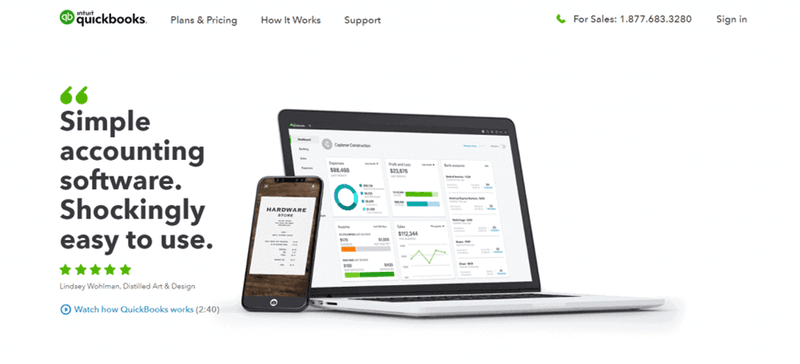 You can also highlight the number of clients serviced and names of brands you've worked with.
Conversion
The conversion stage is where the magic happens. The lead acts on their decision and takes the action the lead generation funnel was created for. If you're not thrilled with your conversion numbers, try these strategies.
Simplify the Conversion Process:
The process of signing up to your newsletter, for a free demo or buying your product should be as easy as sliding a hot knife into butter.
The rule of thumb is that fewer steps equals more conversions. Anything that's too complicated or time-consuming should be rehashed, like reading a 600-word landing page. Or filling in 20 fields on the sign up form.
Use A/B Testing:
Until mind-reading technology becomes a reality, A/B testing is the next best tool marketers have in their arsenal.
You can compare two versions of pop-ups, email subject lines, landing page copy, just about any element of your lead gen funnel, to decide which ones drive conversions, and which ones don't.

Tweak and test variations of those elements and keep modifying them to get better results.
Use Retargeting:
We've all agonized over that 'almost done' deal that never materialized. Retargeting is the proverbial last straw you can clutch at to get your lead to reconsider.
In preparation for a cookieless world, build your retargeting strategies around first-party cookies and publisher data.
Create interest groups based on browsing activity. Score leads on the basis of how much content they've interacted with, how many times; and then prioritize them in retargeting campaigns.
Analyze Conversion Data:
Conversion data lets you pinpoint problem areas and streamline the lead generation funnel, but analyzing it is useless if you're analyzing the wrong data.
Use metrics like sales revenue, lead-to-customer conversion rate, lead ROI, and qualitative feedback to reassess your strategies.
The All-in-One Platform for Effective SEO
Behind every successful business is a strong SEO campaign. But with countless optimization tools and techniques out there to choose from, it can be hard to know where to start. Well, fear no more, cause I've got just the thing to help. Presenting the Ranktracker all-in-one platform for effective SEO
Rely on qualitative feedback and quantitative surveys to refine buyer personas, not internal discussions and workshops.
Constant monitoring keeps issues with lead quality or poor returns in check and prevents disconnects from turning into failures.
Provide a Positive Post-Conversion Experience:
The lead funnel doesn't end after conversion. Once your lead has turned into a paying customer, you have to ensure they remain a long-term customer, maybe even turn into an enthusiastic promoter.
Support customers in their post-purchase journey and provide a top-notch customer experience by:
Conducting follow-up surveys
Sharing learning resources
Setting up a troubleshooting center
Responding to queries and complaints promptly
Sending out relevant offers from time to time
Recap of the B2B lead generation checklist
Lead gen funnels aren't meant to be rigid rulebooks that have to be followed to the T. Instead of taking a myopic view of individual stages of the funnel, treat it as a whole and then address those issues.
In a nutshell,
Generate brand awareness via quality content, social media marketing, cold emails and offline events.
Spark interest by creating engaging content, providing valuable resources, specifying your value proposition, and using personalization.
In the consideration stage, use email marketing, personalized content, testimonials and retargeting tactics to nurture leads.
Encourage faster decisions through compelling CTAs, removing barriers, offering incentives and trust signals.
Drive conversions by simplifying the conversion process, retargeting hesitant leads, running A/B tests, studying funnel data, and improving customer experience.