Intro
Digital marketing has become a potent instrument to propel the adoption and success of these cutting-edge solutions in 2023 in the dynamic landscape of delivery management systems. Digital marketing is crucial for raising awareness, luring clients, and establishing long-lasting partnerships as firms increasingly rely on cutting-edge delivery management software to optimize their logistics procedures. In this post, we'll look at some of the important ways that digital marketing is enhancing delivery management systems and fueling their expansion right now.
Delivery management systems can no longer just rely on conventional marketing strategies in this digital age when connectivity and accessibility are crucial. The fusion of delivery management systems and digital marketing opens up a wide range of opportunities for businesses to succeed in the competitive logistics landscape, from developing an online presence and interacting with potential customers on social media to utilizing data-driven insights for targeted advertising. 63% of online customers are more likely to buy from a brand with an informative social media presence
Businesses have adopted cutting-edge delivery management systems as a result of their desire for efficiency and smooth operations in the continually expanding world of logistics. However, companies are now moving to digital marketing, with a focus on route optimization, to completely harness the potential of delivery management systems.
Through digital marketing, route optimization has become a crucial component of improving delivery management systems. Businesses may improve fuel usage, shorten delivery times, and streamline delivery routes by utilizing digital platforms and data-driven insights. Route optimization and digital marketing are strategically aligned to increase operational effectiveness while also improving the entire consumer experience.
In this article, we explore how digital marketing strategies are opening up new horizons in logistics by delving into the revolutionary impact of route optimization on delivery management systems. We study the integration of route optimization into the digital marketing landscape and how it helps firms to succeed in the cutthroat logistics arena, from targeted advertising to social media engagement.
Creating an Online Presence:
Delivery management system companies can build a strong online presence with the aid of digital marketing. A well-optimized website serves as a virtual storefront where potential consumers can learn about the capabilities and advantages of the program. It should have interesting content and simple navigation. Additionally, SEO tactics make sure that the website appears highly in search engine results, increasing its visibility to companies looking for the best delivery management solution.
Marketing with Content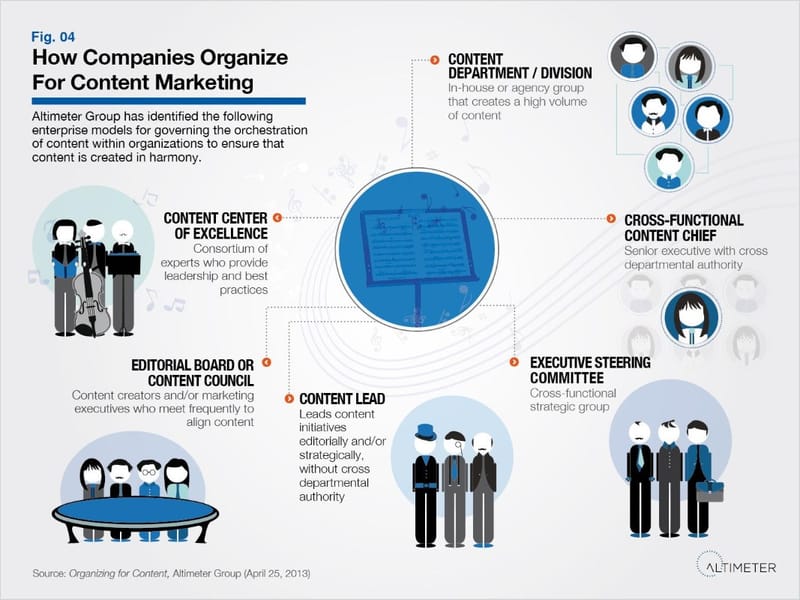 (Source)
The digital marketing strategy for delivery management systems includes content marketing as a key component. Insightful blog entries, whitepapers, case studies, and e-books demonstrate the provider's subject matter expertise while giving prospective clients useful information. Content that addresses common logistics challenges and offers actionable solutions establishes the brand as an industry thought leader and builds trust with the audience.
Use of Social Media: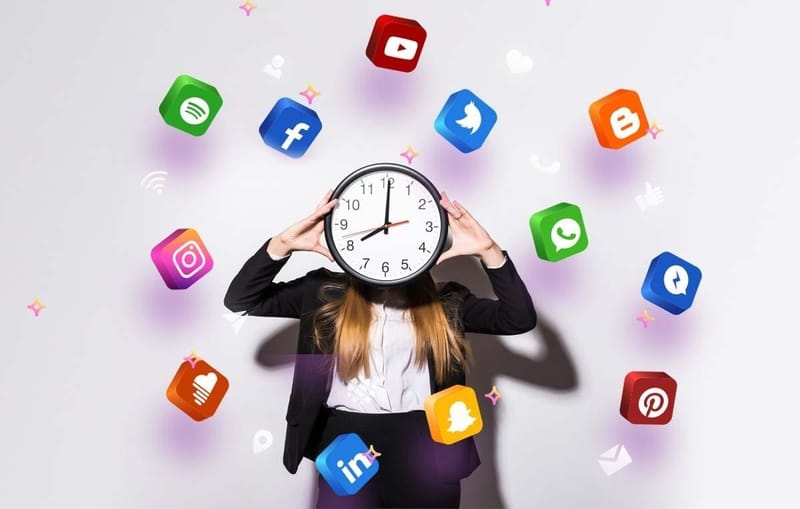 (Source)
The All-in-One Platform for Effective SEO
Behind every successful business is a strong SEO campaign. But with countless optimization tools and techniques out there to choose from, it can be hard to know where to start. Well, fear no more, cause I've got just the thing to help. Presenting the Ranktracker all-in-one platform for effective SEO
Platforms on social media are useful for reaching a large audience and encouraging engagement. Companies that offer delivery management systems use social media to communicate information about new products, client success stories, and testimonials. Platforms like LinkedIn and Twitter are particularly useful for communicating with decision-makers and logistics experts, while Facebook and Instagram may be used to highlight the company's human side and commitment to providing exceptional customer service.
Advertising that is Pay-Per-Click (PPC):
PPC advertising enables providers of delivery management systems to provide tailored adverts to prospective clients looking for logistics solutions. PPC campaigns enable suppliers to target a certain population based on keywords, demographics, and geographies. This ensures that the advertising budget is efficiently utilized, as ads are displayed to those who are most likely to be interested in the software.
Email marketing efforts:
Email marketing is still a powerful tool for nurturing leads and keeping in touch with clients. In order to promote new services, share success stories, and provide special deals, providers can design tailored email campaigns. Automated email sequences can also inform clients of updates and nudge them toward considering more services or upgrades.
Influencer marketing
In the tech business, notably the delivery management system sector, influencer marketing has gained ground. The provider's influence and credibility can be increased through working with thought leaders in logistics, industry insiders, and influencers. These opinion leaders may attest to the usefulness of the software and share their own experiences with their audience, which will increase interest and conversion rates.
Affiliate Marketing
In the context of delivery management systems, how does affiliate marketing function? Prior to asking publishers or influencers with appropriate audiences to join as affiliates, delivery management system providers set up affiliate programs. Then, special tracking links or referral codes are given to these affiliates for them to share with their audience.
Since only results are paid for under this performance-based paradigm, affiliate marketing is both affordable and risk-free. Delivery management systems' visibility and reputation can be greatly increased through affiliate marketing. Affiliates serve as brand advocates by praising the software's efficiency and advantages as they recommend it to their audience. Additionally, affiliate marketing supports delivery management systems' customer-focused strategy.
In conclusion, digital marketing can improve delivery management systems by utilizing affiliate marketing. Delivery management system suppliers can position themselves for development and success in the constantly changing logistics sector by adopting this performance-based marketing strategy.
Conclusion
In conclusion, organizations in the logistics sector have benefited greatly from the marriage of delivery management systems with digital marketing. Delivery management systems have created a strong online presence by efficiently using digital marketing to reach potential clients all around the world. They provide helpful insights and answers to the problems faced by logistics experts.
Delivery management systems may now send customized and pertinent material to their audience, increasing engagement and conversion rates. Automated email campaigns, focused advertising, and influencer collaborations have all helped nurture leads and create enduring connections with clients, increasing brand advocacy and loyalty.
Moreover, the client experience has reached new heights because of the incorporation of real-time tracking and open communication. Businesses can now give precise ETAs, deal with last-minute modifications effectively, and keep customers updated at every step of the delivery process.
Looking forward, digital marketing holds promise for improving delivery management systems. We may anticipate increasingly more complex tactics and tools to emerge as technology develops, further streamlining the logistics process and raising the bar for industry standards as a whole.
To remain competitive and relevant, delivery management systems must use digital marketing in the quickly changing logistics world of 2023 and beyond.