Intro
Artificial Intelligence (AI) has shown tremendous growth in every industry. This growth is also witnessed in SEO and content development. A great example of such an AI-based tool is Chat GPT. Chat GPT is a chatbox that receives directions and instructions. With the help of these instructions, it carries out tasks such as writing content. Since the quality of content produced by Chat GPT is also excellent, many marketers are now shifting their focus toward ChatGPT for SEO. Chat GPT is a Large Learning Model, which is a type of machine learning. Keep reading this article to learn more about Chat GPT and its uses concerning SEO. By the end of this post, you'll have a better understanding of how Chat GPT can be used to enhance your SEO strategy and help your website rank higher in search engine results pages.
How does Chat GPT work?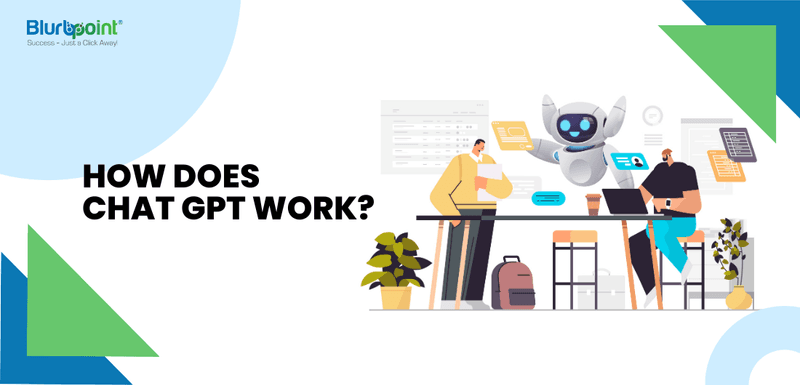 As mentioned earlier, Chat GPT is a Large Learning Model, which means it deals with a large number of data. The availability of this data helps the machine know how to form sentences. For example, Chat GPT can predict the next word of the sentence. The more data, the more effective this tool can be. Sometimes when a machine is provided with a large number of data, it will do more than its capacity. This was experienced at Stanford University, where GPT-3 could translate English text into French.
However, this was not the purpose this tool was designed for. Thus this tool works exactly like a human brain. For example, if a person learns the carpentry fundamentals, they can use that knowledge to construct a table even if they have no prior knowledge of making a table. Thus, Chat GPT functions the same way a human brain function.
Since Chat GPT has a vast amount of data, it can write essays on various topics. Thus, writing sentences and paragraphs by keeping the context in mind becomes more accessible for marketers to carry out SEO-based tasks.
Apart from the functions of Chat GPT, you should also know the advantages and disadvantages that are associated with it. Since the model works on the prediction principle, there is a high chance of inaccuracy. Therefore, if you want to create quality content for SEO, you should keep the following points in mind when working with Chat GPT.
Advantages of Chat GPT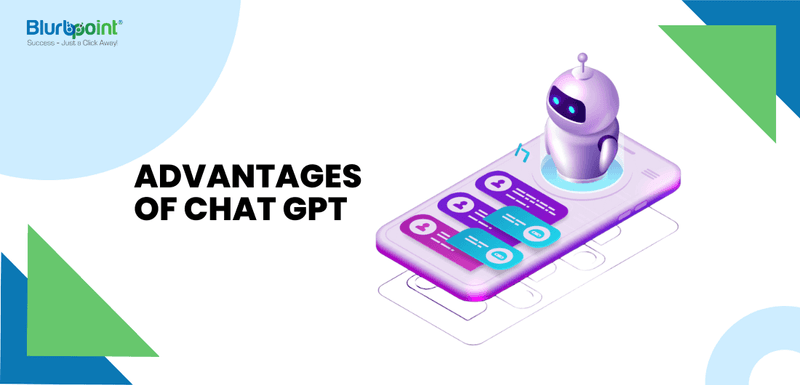 1. Helps in the process of keyword researching
Keyword research is an integral part of SEO. With the help of keywords, you can target an audience based on the terms they enter the search engines. Here, Chat GPT can prove to be a useful tool as it helps marketers conveniently carry out the keyword research process.
2. Chat GPT provides great efficiency
Chat GPT has a remarkable ability to analyze and process a large set of data. Thus, identifying relevant keywords and phrases becomes easy and fast because of Chat GPT. Analyzing a large volume of keywords and data can be tedious for every business. With the help of Chat GPT, you can simplify this task. Thus, Chat GPT also helps marketers to save a considerable amount of time.
3. Helps to improve accuracy considerably
Chat GPT can find patterns and trends in data that might be difficult for humans to spot. Such patterns help marketers to develop accurate and optimized content. Therefore, this helps you to get all relevant keywords. You can also improve your writing style with the help of the suggestions provided by the Chat GPT tool. In addition, the chatbox will also correct the spelling and grammatical errors in your essays.
4. Chat GPT helps to improve personalization
You can improve the user experience through personalization with the help of Chat GPT. You simply need to feed the Chat GPT tool with the keywords and phrases that are relevant to your business. This will help you find ideas and new keywords your audience will likely search.
5. Helps to improve customer support
We all know how vital customer support is for the growth of a business. Therefore, it is every business's responsibility to make services available to their customers on a 24/7 basis. You can do this with the help of Chat GPT tool. Besides customer support, you can also use Chat GPT for paraphrasing, translation, summarizing, etc.
Also, the response generated for each client is individualized through the AI search engine. This means that the customers are provided with the relevant information promptly. This also allows businesses to know about the frequent queries clients come across.
The All-in-One Platform for Effective SEO
Behind every successful business is a strong SEO campaign. But with countless optimization tools and techniques out there to choose from, it can be hard to know where to start. Well, fear no more, cause I've got just the thing to help. Presenting the Ranktracker all-in-one platform for effective SEO
With the help of this information, businesses can then adjust their ad campaigns accordingly. Thus, customer satisfaction will increase, and you can focus on the tasks that require more attention.
6. Chat GPT is a cost-friendly alternative
Chat GPT is also a cost-friendly alternative which is why it can be used by startups, smaller companies, etc. It will also save you a lot of time which is usually required for manual research.
7. Helps to understand the search intent
Chat GPT is capable of looking beyond the search words and analyzing the intent of the search. This ability enables Chat GPT to better understand what the user is searching for. Sometimes, Chat GPT also provides users with information they didn't know they needed. Therefore, Chat GPT will help boost your SEO game and rank higher on the Search Engine Results page.
8. Helps to generate SEO-specific titles through the AI-powered search engine
The most complex thing for an SEO writer is to craft an SEO-based title. However, Chat GPT will help you to find the best title for your write-up. You can simply enter your query, and Chat GPT will provide you with some titles.
9. Helps to manage reports and spreadsheets
For every marketer, reports, and spreadsheets are extremely important to carry out their everyday tasks. Companies use the data available in the reports and spreadsheets to improve their current SEO strategy. However, knowing these improvements manually can take a lot of work. Thus, you can take the help of Chat GPT.
Through Chat GPT, you can know where you can improve your marketing strategy. For example, you can target specific words to add to your FAQs or how-to sections. Targeting these words and phrases becomes easy with the help of Chat GPT. Thus, no prior knowledge of programming is necessary here.
Hence, you can generate a list of expressions automatically. However, you should have a basic understanding of using the SEO chat tool. It also minimizes the use of formulas required for working with Excel and Google Sheets.
10. Helps to keep the website optimized
Your business website should not remain static and must change from time to time. This change is vital as Google's algorithms update frequently. With the help of Chat GPT, you can monitor your website and know which areas need to be changed. This will also help your website rank higher if the content is optimized.
Drawbacks of Chat GPT
Apart from knowing the benefits of Chat GPT, you should also be aware of the drawbacks. Let's take a look at a few such disadvantages. Knowing them will help you work with Chat GPT effectively.
1. Chat GPT is not aware of the current events
You should know that Chat GPT is not aware of the contents that are generated after the year 2021. Therefore, if you want to keep your content updated and fresh, Chat GPT won't be a beneficial alternative for you.
2. Chat GPT requires more detailed input
Chat GPT can provide high-quality content if fed with detailed instructions. Therefore, to generate SEO-based content, you need to feed the SEO chat tool with a detailed point of view. This can be considered an advantage as well as a disadvantage. If you instruct the chatbox with a few instructions, there is a high chance that the result generated will be similar to preexisting content. This then increases the chances of plagiarism. Therefore, ensure that the instructions you provide to the chatbox are highly detailed and specific.
3. Inability to understand emotions
ChatGPT does not have the same ability as humans to understand and interpret emotions. This means that it may be unable to respond appropriately to emotionally charged or sensitive topics.
4. Lack of creativity
ChatGPT can only generate responses based on the data it was trained on. As a result, it may be unable to generate truly novel or creative responses.
Conclusion
According to the points mentioned above, you will know how beneficial Chat GPT can be for SEO. Since the analyzing and researching information is done by the AI tool, you can concentrate on the other parts of your business. Thus you can create metatags, descriptions, and high-quality and relevant content for your website. However, you should know the drawbacks associated with using Chat GPT.
You can take the help of a reliable SEO Agency with excellent experience and expertise in Chat GPT. An experienced company will help you use Chat GPT with other SEO practices such as link building, website optimization, and keyword research. You can check the web to search for a number of SEO agencies near you. You can also check out their services beforehand to compare and choose the best agency for your marketing needs and requirements.