Intro
Companies that are aware of and use SEO tactics rank higher in search engines, which helps their businesses thrive in the commercial arena.
SEO elements are critical components that help businesses understand and meet the needs of their customers. In this blog post, we take a closer look at off-page SEO, one of the SEO components, and explain what multilingual SEO is and how important it is to a brand's success.
Off-Page SEO
Off-page activities are referred to as "off-page SEO" to improve a website's search engine rankings. To influence their search engine results, companies use a variety of strategies and tactics.
Off-site SEO is an important aspect when it comes to ranking your brand for competitive keywords. It also helps establish your website's authority and links to other businesses. You must use off-page SEO tactics and strategies if you want to rank well in search engine results for your desired keywords, as increasing your website's authority is crucial.
You can use a variety of off-page SEO strategies, including social media marketing, building citations, brand promotion, and more. You can choose one strategy or combine them depending on your business and your goals to increase your chances of success.
Off-Page SEO: What Makes It Important?
Think about off-page SEO as building your site's domain authority. Without this, your site might struggle to outrank websites with higher authority.
Higher authority websites tend to rank better than those with low or no authority because search engines consider them more credible, relevant, and trustworthy. You want to signal that many people trust, share, and reference your site to search engines. Links are one way to show that, but you can't focus on link-building alone. There are many other off-page SEO techniques you can use. Let's take a look at a few.
Here are 10 off-page strategies you may utilize to increase authority and organic search traffic:
Link Building
Brand Building
Content Marketing
Local SEO (GMB and Citations)
Social Media
Forums
Influencer Marketing
Guest Posting
Podcasts
Reviews
Link Building Strategy
The marketing effort to get links from other websites to your website is called "link building" and is an essential part of search engine optimization. It is considered one of the most effective strategies for improving your website's search engine rankings.
The All-in-One Platform for Effective SEO
Behind every successful business is a strong SEO campaign. But with countless optimization tools and techniques out there to choose from, it can be hard to know where to start. Well, fear no more, cause I've got just the thing to help. Presenting the Ranktracker all-in-one platform for effective SEO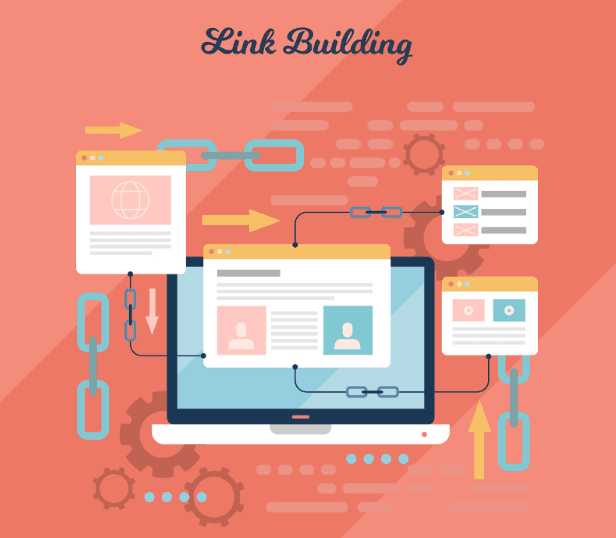 This strategy is an important part of SEO services because it helps search engines discover new websites and determine which pages should rank higher in the SERPs.
It is crucial to comprehend how to create links in a way that works for your website and industry.
Trying to establish your website as an authority by obtaining backlinks from websites with high authority will help. These trusted connections act as a "vote of trust" from one website to another.
Obtaining quality connections from reputable websites should be the main objective of link building. Prioritizing quality over quantity should always be your goal.
You should close the link gap between your website and that of your rivals as part of your link-building plan. You may be losing out on some high-quality traffic if they are gaining backlinks from reputable websites but aren't connecting to you.
You Gain Credibility by Links
A backlink gives your website credibility and relevance on the Internet and adds more value to your website through the link. There are various types of backlinks each contributing to the credibility and visibility of a website. The more link value your website has, the more credible it appears in the eyes of Google. Therefore, where the links come from is very important. If a link comes from a website with a lot of authority, it is more important than a link from another website with less authority.
You Will Be Ranked Higher in the Search Engine by Links
With this strategy, you'll be more likely to favor search engines since links are very important for Google. To benefit more from this strategy, create links that are trustworthy, diverse, and relevant to get better results.
The All-in-One Platform for Effective SEO
Behind every successful business is a strong SEO campaign. But with countless optimization tools and techniques out there to choose from, it can be hard to know where to start. Well, fear no more, cause I've got just the thing to help. Presenting the Ranktracker all-in-one platform for effective SEO
Use the following tips to generate backlinks that will improve your search engine rankings: Create easily shareable infographics and videos, collaborate on large projects, seek sponsors, monitor where your competitors are linking to, and other tactics.
Link Building Strategy Boosts Online Presence
The link-building strategy boosts online presence:
One possible strategy to increase your customer base is to refer visitors from another website to your own.
Also, reaching out to well-known companies in your sector and building long-term relationships with these influencers will help your own brand gain credibility.
Link building can not only help improve search results, but also credible lead generation. This can really benefit your business and help build your reputation as a reliable brand.
To benefit from the link building follow these SEO Tips:
Create high-quality, keyword-targeted content, optimize your photos, and generate links to increase your online presence.
Collaborate with an SEO company that offers different services, including link building services to grow faster and be successful.
Enhance Core Web Vitals to reflect the updated page experience.
Pay attention to mobile issues.
Use schema markup and rich snippets like ratings or even your primary navigation pages can show up in the SERP under the site title.
Optimize your local SEO.
These are the three main aspects of link building that you should think about:
Authority
Hopefully, by this point, you understand why link authority is so essential. Using Semrush's Authority Score Metric, you can determine any website's authority. But what does AS actually measure, and how does it work?
With the help of our compound domain score, the authority score, you can determine the overall quality of a website as well as the potential value of a backlink from that website. Based on the following Semrush data, the score is calculated:
The domain's quantity and quality (authority) of backlinks.
Quantity of referring domains and quantity of referring IPs.
Follow vs. no-follow links.
Organic search traffic (from our Organic Positions report).
The number of users (from our Traffic Analytics report).
Use the Backlink Analytics tool to learn more about the authority score of the links that are currently pointed at you. The Backlink Analytics tool allows you to run any domain through it and display the AS for that site as well as those linked to it.
Unique Domains
Even more so than the number of backlinks, the number of connecting root domains that lead to your website is a significant indicator of the effectiveness of link development. Studies have demonstrated a direct association between linked domains and better rankings. One of the primary objectives of your approach should be domain diversification.
The referring domains page of the Backlink Analytics tool allows you to view the number of distinct domains that link to your website.
Topical Relevance
Always try to get connections from websites that are related to your own in terms of topic. If you manage a travel website, for instance, you should strive to have the majority of the links you acquire originate from other travel websites, including blogs, online publishers (for example Lonely Planet), tourist boards, and the like. It is logical.
Nevertheless, if connections are natural and make sense, it is OK to have a few from different areas; try to keep the majority of your links tightly related to the topic at hand.
To learn how to develop quality backlinks using methods like newsjacking, brand mentions, and digital public relations, check out this comprehensive guide to link-building strategies that work. You may develop quality links and diversify your backlink profile using a variety of effective approaches.
Public Relations - PR
For a long time, PR and SEO were seen as two distinct marketing disciplines, but in recent years, the distinction between the two has been fuzzier and the two have overlapped.
The All-in-One Platform for Effective SEO
Behind every successful business is a strong SEO campaign. But with countless optimization tools and techniques out there to choose from, it can be hard to know where to start. Well, fear no more, cause I've got just the thing to help. Presenting the Ranktracker all-in-one platform for effective SEO
Given that digital PR is the ideal approach to obtaining authority links at scale, it has become the go-to link-building strategy for many SEOs. With the help of PR strategies, you may spread the word about a compelling narrative and the associated linkable content, increasing your chances of gaining a sizable number of backlinks.
The average campaign receives connections from 10 to 24 different linking sites, according to a recent study.
PR does more than only assist in link building when it comes to off-page SEO signals. A successful PR Strategy can also:
Boost brand recognition and the ensuing brand searches.
Put your business in front of your target market and encourage them to talk about you.
Promotes traffic via referrals.
Establishes you as a thought leader in your field and contributes to the development of trust signals.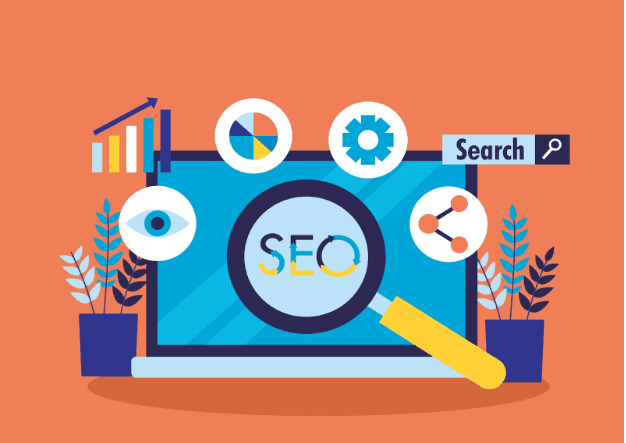 How Do More Languages on Your Site Boost Traffic?
Although English is widely used in a lot of internet sources as a primary language, many sites and platforms that have high traffic include also other languages besides English. You can use this trick to attract more people to your website and this way to make your product more visible, and boost conversions.
But, when translating content from one language to another, considering Washington translation services for your website is a great step just to make sure that your targeted audience gets the best out of your website or product, and that your content is accurately adapted in the second language. Professional translation will help your website a lot in such cases, because the focus should not be merely on translating words, but also on the culture and context of the target language just to make sure that the original meaning expressed in the source language of the content is not lost in the target language. But, keep in mind that after translating your content, it is also important to also use SEO services because they will then focus on translating the URL for each page, and metadata which will increase the chances of your website's visibility on Google.
Conclusion
Companies that invest in SEO rank higher in search results and gain more visibility on the Internet, which increases the likelihood that potential customers will visit the website and improves online presence. Off-page SEO is one of the elements that businesses should be familiar with. Off-page SEO has a variety of impacts on businesses, including improving search result rankings through backlinks, increasing the credibility of the websites you link to, and improving online presence through link building. In summary, every business should use SEO techniques.