Intro
If you're a business owner looking to increase your online presence and drive more traffic to your website, search engine optimization (SEO) is crucial for achieving these goals, but where do you even begin?
Clients may frequently say things such as, "We're trying to scale content production," "In the past, we attempted scaling content production, then this happened," and other similar statements.
Scaling content production, or setting up mechanisms to create more content, is typically a tactic on the radar of eCommerce businesses aiming to boost organic traffic.
In this post, we'll cover what a standard operating procedure (SOP) is and why creating effective SEO SOPs can help you scale your organic traffic and dominate search engine rankings.
From understanding search engine algorithms to conducting keyword research, optimizing content, and tracking your progress, we've got you covered. Read on to know how to create SOPs to scale organic traffic!
What is a Standard Operating Procedure (SOP)?
A set of detailed instructions outlining the proper way to carry out a particular, frequently routine task is known as a standard operating procedure.
An SOP usually has to do with providing concrete duties, such, say, updating a website. They are hardly ever used to describe the steps involved in achieving a certain goal.
The All-in-One Platform for Effective SEO
Behind every successful business is a strong SEO campaign. But with countless optimization tools and techniques out there to choose from, it can be hard to know where to start. Well, fear no more, cause I've got just the thing to help. Presenting the Ranktracker all-in-one platform for effective SEO

It's also crucial to understand that SOPs are inflexible; once a business specifies how personnel should approach a certain activity, they should carry it out that way each time.
Consider these as checklists.
And that's what so many people find so repulsive about them. However, it just so happens that they are able to enhance their SEO approach because of that attribute.
A firm can only reach the scale necessary to accomplish its objectives if all teams, which are frequently dispersed around the globe, handle SEO activities uniformly. SOPs guarantee that marketing teams' efforts will have the greatest possible effect on SEO.
Why Is Proper SEO So Important for Organic Traffic?
Is SEO crucial for success online? How soon can you expect to see the outcomes?
Due to its ability to help you reach your target audience online, SEO is crucial to marketing. Additionally, it's a fantastic approach to raising consumer trust in your business.
The All-in-One Platform for Effective SEO
Behind every successful business is a strong SEO campaign. But with countless optimization tools and techniques out there to choose from, it can be hard to know where to start. Well, fear no more, cause I've got just the thing to help. Presenting the Ranktracker all-in-one platform for effective SEO
The most crucial type of traffic you can send to your website is organic traffic. It is more beneficial than the one that is purchased, comes from Facebook, or comes from any other social media platforms.
The explanation is straightforward: Targeted organic traffic.
Users who enter search terms into search engines have very particular intentions. If you can satisfy them by offering a solution or an answer to their query, you are more likely to win over a new client, email subscriber, or follower. In addition to the benefits listed above, organic traffic is crucial since it boosts user confidence in websites, which has a variety of other advantages.
Users trust Google, and they also trust websites that appear in Google's top results frequently. This shows that a visitor who arrived naturally has a better likelihood of converting than a visitor who arrived via Facebook or another channel.
Additionally, SEO might be a fantastic technique to raise the conversion rate of your website. This is due to the increased likelihood that visitors who reach your website through a search engine will be interested in what you have to offer.
Remember that a growing number of individuals are turning to the internet to discover solutions to their difficulties in today's digital environment. More than 62% of consumers use Google to look for information on a company, product, or service. Because of this, it's critical for businesses to be found online and to have a solid SEO strategy. In actuality, SEO is critical to your company's success if you have a website.
Let's examine SEO's significance and potential business advantages from the inside out.
Organic Traffic
Being seen and at a decent position on the SERP should lead to an increase in website traffic. In fact, organic search accounts for the biggest chunk of website traffic. A strong SEO strategy can generate more traffic than any other type of advertising.
The traffic you receive is also more qualified because the majority of searchers are specifically looking for what you have to offer. You cannot guarantee that the people you reach will be interested in your products, even with the best-optimized ad set.
Though, an individual already has a need for it if they are looking for information or a solution to a problem. SEO functions there. Giving them the necessary knowledge and a solution increases the likelihood of conversion significantly.
Target and reach out to your audience
Your audience can be found and targeted online with the aid of SEO. By optimizing your website for relevant keywords, you can draw people who are looking for what you have to offer. The proper people can find your website by using SEO, which is a fantastic chance.
Increase brand awareness
Increasing your exposure and brand awareness is one of the key factors in the importance of SEO. People are more likely to find you when they use keywords relating to your industry in their searches. They are also more likely to click on you if you appear in the top results.
Conversions
More conversions may result from using SEO tactics. More traffic implies higher leads, which should translate into more conversions if you drive more traffic.
If 2% of visitors to your website convert, for instance, going from 10,000 to 50,000 monthly visitors will result in 800 more sales! You cannot ensure that those you target will want your goods, even with the best-optimized ad set.
As a key component of SEO, valuable and informative content can persuade visitors that they require your goods or service. Visitors sense more value in your products and are more inclined to buy from you if they fully comprehend what you have to offer and how it will benefit them.
Credibility and reliability
SEO is crucial for your company since it can assist in establishing a reputation and trust with potential clients. People are more likely to trust you and do business with you when they see that you are prominently displayed for keywords they are searching for. In that approach, you have additional opportunities to produce leads and sales.
Businesses with effective SEO and content strategies are more likely to be trusted. Building trust through content creation is need of the hour. You're more likely to trust a business if it has blog entries that detail what its products do and how they might benefit you. This contrasts with a website that merely has product and landing pages with basic details about its goods or services.
Credibility and trustworthiness are increased by other SEO factors like backlink building (when other websites link to pages on your website) and having a functional website.
7 SEO SOPs you should have
Before adding new team members and starting new business projects, make sure you have standard operating procedure templates, manuals, and forms in place. This will help you succeed. You'll struggle without them, and so will your virtual team.
Everyone will become frustrated when communication breaks down, and tasks are missed. If you take the time to create a few important documents upfront, you can prevent all of these problems.
You should create standard operating procedures for your website to make developing and updating it more accessible, just like Gmail templates are useful for sending emails (SOP).
A proper SOP document aims to provide a productive and consistent workflow that all employees can adhere to. SOPs essentially contain step-by-step instructions that direct staff members through conducting complex, repetitive tasks. To be specific, it is imperative that everyone working on your website remains on the same page.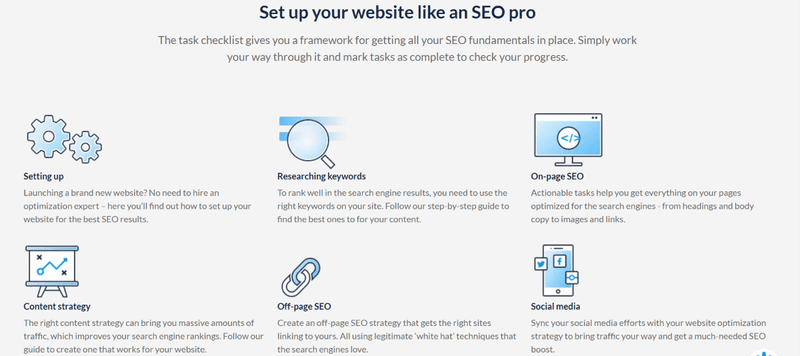 Here are 7 SOPs you should have to upgrade your company, along with explanations of why each one is critical and how they help lay the groundwork for your enterprise:
Keyword Research
It's crucial to consider keyword research as the foundation of any digital marketing plan. It serves as the cornerstone upon which all of your other marketing strategies will be built.
You can decide what content to advertise when you can find powerful, competitive keywords.
When conducting keyword research, you look for phrases and words that people are typing into Google (and perhaps other major search engines, too).
As per a study by BrightLocal, 97% of the consuming public read reviews online to search for local businesses. This suggests that in order for your company to be seen by as many people as possible, it must rank well in search results for pertinent keyword searches. You'll be searching precisely for words and phrases associated with your company, blog, goods, or services. This provides you with crucial knowledge about what people are truly looking for and what they desire as opposed to what you might assume.
By using keywords, you may better understand your audience and develop content and marketing tactics that are tailored to their needs. This will boost your website's ranking and bring in more visitors and customers. The importance of keyword research for SEO is still another factor (search engine optimization). One of the most effective digital advertising techniques for your organization is to rank on the first page of Google. And practically all of it is free.
Before ranking your website, search engines must determine what it is about and whether it is worthwhile. Google accomplishes this by crawling your website and detecting various elements. Among them are keywords.
On Page SEO Optimization
If you ever thought that having a page ranking at the top of Google was "fortunate," reconsider.
You can be sure that a lot of work is being done behind the scenes for any such lucky duck who is majestically sitting at the top of the SERP.
SEO is the term for the legwork in question, but once you get the feel of it, it comes naturally.
On-page SEO, as the name suggests, is the process of optimizing a particular page of your website to improve its position on search engine results pages (SERPs) for queries relating to the term it is targeting.
While some of those optimizations are visible on the page, others take place in the background. Naturally, this increases relevant traffic to that page, and the more pages on your website that are optimized, the more powerful your SEO capabilities become.
The first page of Google obtains 28.5% of all clicks, whereas the second page only receives 15%, according to Search Engine Journal.
Content Creation
You have a very small window of time to make a really strong statement in your content. So don't undervalue the impact of a strong title on SEO!
Create material that is easy to understand, compelling, and filled with relevant keywords. Along with a compelling headline, you should also ensure that your meta descriptions are intriguing and better explain the subject of your post.
Remember that your title and meta description will appear in the search results, so use them wisely!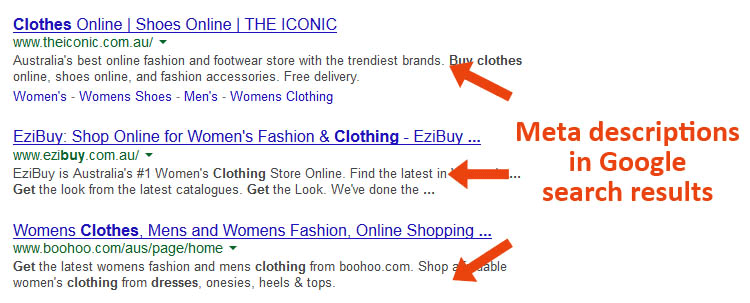 Internal Linking
Hyperlinks pointing to pages within the same domain are referred to as internal links. They give visitors and search engines more details about how your pages relate to one another and may raise your search engine rankings.
Internal linking is significantly more potent than external linking, which SEOs frequently overlook in favor of focusing on obtaining backlinks (links from other domains).
Search engines employ internal links to find and comprehend web pages, making them the foundation of SEO.
However, in order to truly benefit from internal linking, you must have a plan that is closely aligned with how your audience navigates your website and the reasons they visit specific pages.
Your business goals may be directly impacted by your internal connecting strategy.
Email outreach to scale quality backlinks
The best gift you can give is to invest in SEO. Your website receives a tonne of visitors as a result of search engine optimization, gradually expanding your reach. This may be the reason that 64% of marketers claim to actively spend on SEO.
The secret sauce to success is to "invest actively," though. To achieve exceptional results, SEO requires planned, practical techniques. It doesn't just come organically.
Getting new backlinks and mentions on reliable websites is one of the best ways to increase the authority of your website for SEO. There are numerous techniques to increase your backlink profile, but we'll concentrate on outreach.
Tracking & reporting for continuous improvements
An overview of your attempts to raise the ranking of your websites may be seen in SEO reporting. Organic traffic to your site, the source of that traffic, and the percentage of that traffic that results in sales are just a few of the components included in SEO reporting.
Understanding what is working and what needs more development is made easier with the aid of SEO reporting. You can improve underperforming portions and create a strategy using SEO reporting. You may calculate the return on investment for the money you spend on your marketing plan with the use of reporting.
In essence, it gives an outline of these elements, which are crucial to comprehend in order to raise your site's score. Because there are so many digital marketing metrics and KPIs you can include in your report, SEO reports can sometimes be a little lengthier.
But it's preferable to make the SEO reporting succinct and to the point, and to include the key details that your client cares about. It's better to look at some key SEO reporting aspects in order to simplify the SEO report.
Image optimization
One of a website's most crucial components is the images. They provide the website visitor with a deeper understanding of what your company is all about.
Websites with photos receive more traffic than websites with only text when it comes to search engine optimization (SEO). If you correctly tune them, they function even better.
Let's talk more about the effects and advantages of picture optimization.
The All-in-One Platform for Effective SEO
Behind every successful business is a strong SEO campaign. But with countless optimization tools and techniques out there to choose from, it can be hard to know where to start. Well, fear no more, cause I've got just the thing to help. Presenting the Ranktracker all-in-one platform for effective SEO
Online content without visuals can be boring to some individuals. Some people may even stop visiting a website because there are no photographs on it. You should use photos while building websites because of this.
Image optimization is the process of chopping an image into smaller pieces and lowering its resolution to do so.
When someone opens or accesses your website, we do this to speed up the image loading time. Unoptimized image-heavy web pages will consume a significant amount of website performance, resulting in a slow-loading website. Nowadays, individuals would rather browse a website that loads quickly. As a result, the number of visits to your website will eventually decline due to its slow loading time. More crucially, image optimization is necessary for improved SEO outcomes.
It's time to take action now that you are aware of how important SEO is!
Nowadays, the majority of website owners are aware that SEO is essential if they want to increase their organic traffic and fan base. However, not everyone is equally aware of the significance of SEO, and some people purchase Instagram followers and practice other things on their websites.
This could be a concern, particularly if customers or superiors view SEO as a cost rather than a benefit. Fortunately, this article may assist you in comprehending why it's a wise investment for you.