Intro
Content marketing for startups refers to building an audience to accomplish business goals, for example, higher revenues or better customers. When it comes to content marketing for startups, the quality over quantity concept will lead to a more successful brand and content strategy in the long run.
Your prospective customers want to visit websites with valuable content to help them know more about the company and how the product or service might be of help to them. Here, the quality of content matters most, instead of having a large amount of irrelevant information on your site.
Content marketing is among the most important marketing tools that you will need to have as a startup. The first reason is that content marketing for startups has starting capital that is close to zero, which is immensely valuable in the early stages. Mostly, the project will need you to invest in time and effort on your team.
The second reason is that content is a great way to engage with your audience. It gives you a better understanding of the audience's needs. So, if your content marketing strategy offers you details that help you get information on the target audience's wants and needs, then it is generating additional value.
Coming up with an effective content strategy for startups is not an easy task, so, let's dive deeper into the tips.
1. Hire a Dedicated Content Marketing Agency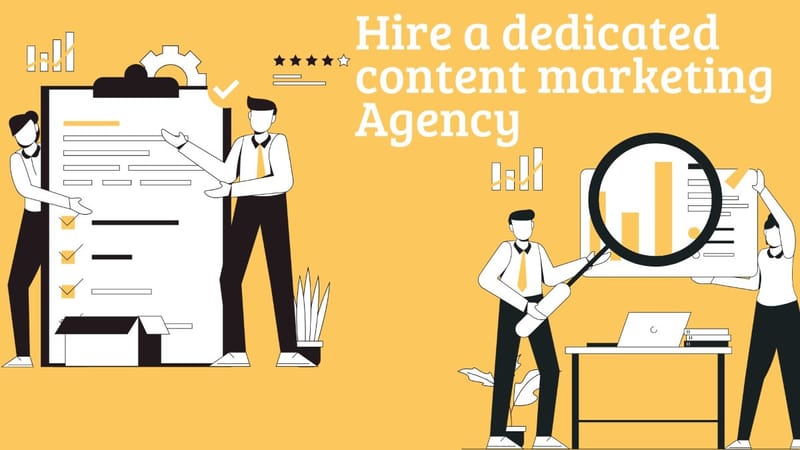 You need to commence the process of your content marketing strategy with an active and effective content team. Online content is getting more and more complex, and the content teams are not enough to level up your business.
The All-in-One Platform for Effective SEO
Behind every successful business is a strong SEO campaign. But with countless optimization tools and techniques out there to choose from, it can be hard to know where to start. Well, fear no more, cause I've got just the thing to help. Presenting the Ranktracker all-in-one platform for effective SEO
Here you will need outsourced experts skilled in digital marketing techniques. Thus, hiring an experienced content marketing agency plays a big role in the success of your business. The team will work for you right from the start to the finish. However, these teams may vary from startup to startup, and here are some familiar roles:
Marketing Strategists- They are the individuals that plan the content that your team will develop.
Content Writers- Individuals responsible for crafting the useful content found on the website through their skills and expertise.
Content Editors- They are responsible for proofreading the content written by content writers before publishing.
Content Promoters- They promote content by distributing and marketing it on various internet channels.
Designers- They produce the graphical content as per the startup's needs.
Content analysts- Responsible for analyzing the content's performance and finding out what is working and what is not.
2. Investigate Your Target Audience and Distribution Channels Entirely.
Knowing who you're conveying the story to is essential before you can create a captivating narrative. Your content marketing strategy is only as effective as the leads and audience it brings in for you. One of the most challenging aspects of marketing is generating leads and traffic. The reason why it is important to research your target audience thoroughly.
Strategically identifying who your content should target will help you determine what kind of content ideas, topics, and keywords needed to work with. Your content marketing strategy should have two audience profiles:
The primary audience refers to people who are most likely to purchase your product or service. Therefore, all the content created should primarily target them.
The secondary audience should be people close to being part of the primary audience but never made it to the cut. These people require more convincing meaning, your content team should be more strategic with what they write and develop.
3. Determine Your Content Types
Here is where you choose the kind of content you will create for your target audience. Writing blog articles and publishing are the main components of content marketing.
The dedicated team needs to come up with content ideas. For example: social media, emails, newsletters, visual content, or white content. Amongst all the types of content, you choose one that suits best to reach your audience and accomplish your startup goals.
Create content for your target audience using platforms like Facebook, Twitter, Instagram, or TikTok, for instance, if they spend a lot of time online and using social media. If there are more readers, producing eBooks is a great idea.
Analyze the target audience and use the survey to identify the best alignment of different content types with the needs and interests of the target audience.
4. Engage With the Community Genuinely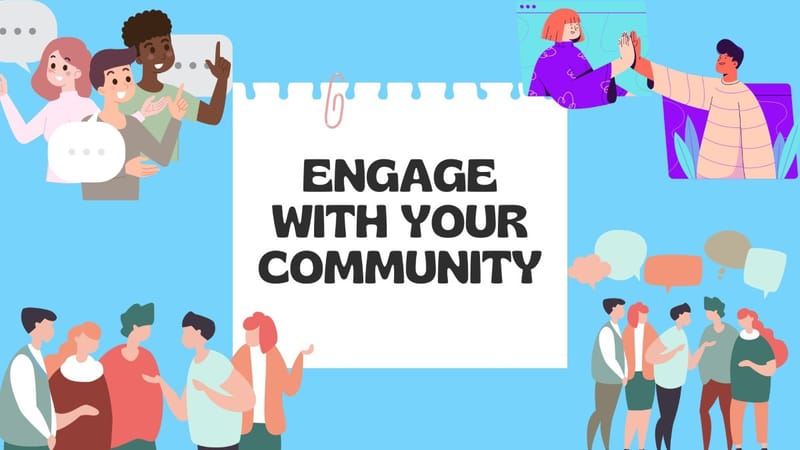 Assuming you are starting from scratch and you don't have an audience yet, then you should consider how you start gaining your first followers. Engaging with the community genuinely is one of the best ways to do this. Participate in forums relevant to your content. For instance, subreddits engage with content from other creators on YouTube.
The All-in-One Platform for Effective SEO
Behind every successful business is a strong SEO campaign. But with countless optimization tools and techniques out there to choose from, it can be hard to know where to start. Well, fear no more, cause I've got just the thing to help. Presenting the Ranktracker all-in-one platform for effective SEO
While engaging, you not only plug the audience with your content but rather, participate actively by sharing your interesting opinions and experience. This way, you also create value. People that come across your content and find it interesting might follow you and might become active advocates of your content.
Therefore, it is crucial getting the first few active followers of your content because the engagement they give sends a positive signal to the distribution platforms that you are using. This increases the chances of your content getting promoted algorithmically.
5. Decide on Distribution
No matter the time and resources invested in your content, it all counts as a waste when not presented in front of the right audience. To ensure that your content marketing strategies are successful, you need to ensure your content as well as the promotional strategies are the best in your niche.
Your aims and target audience will determine the channel you select. There are three primary routes, though:
Paid e.g. Instagram ads
Owned e.g. email newsletters
Earned e.g. social media shares
An effective consistent strategy will frequently combine all the channels. However, since you are in the early stages, you will only need one distribution channel that you will choose according to what suits your content. Once you grow, you can afford to hire people who are experts in other distribution mediums and channels.
6. Drive Powerful Content Marketing strategy with Content Marketing Goals
The next step is developing a successful content marketing plan based on the objectives that your capable team must meet on schedule. Your startup's success will mostly depend on your aims. Therefore, you need to get a guide from your content strategy to help achieve business goals.
The All-in-One Platform for Effective SEO
Behind every successful business is a strong SEO campaign. But with countless optimization tools and techniques out there to choose from, it can be hard to know where to start. Well, fear no more, cause I've got just the thing to help. Presenting the Ranktracker all-in-one platform for effective SEO
Ensure that all your marketing goals are SMART goals and each goal set should scale your startup. The SMART goals here mean:
Specific- Here you need to describe your goals precisely for your team to accurately deliver tasks as per the described goals.
Measurable- Content goals need to be attached with numerical values for easy measurement.
Attainable- You don't need to set deadlines that you cannot accomplish, do you? Ask yourself if you can accomplish the goals within the set deadlines.
Relevant- Do your marketing goals prove the value to your success? Will the goals prove that whatever you are working on will work out for your startup?
Timely- Setting up marketing goals without deadlines is like working on no project, therefore, ensure to set deadlines for timely delivery from the team.
7. Create Value, Don't Advertise Plainly
The competition to get people's attention nowadays is becoming aggressive. Nobody wants to invest time in consuming content that is not genuinely useful. Because of this, you need to think about your content the same way to think about your product and would want to sell.
Often, ask yourself these two questions:
Why would people want to consume my content?
What value does it provide to them?
When you have the right answers to the above questions, that is when you can think about how to advertise your brand. If your content carries the feeling of being a plain advertisement, it will turn people off which means it wouldn't generate any value.
For you to get through, identify the potential loopholes and do competitive research about the content available to your target customers on different platforms.
Let's Recap
Content marketing for startups has its specificities, which you need to be familiar with if intending to invest in marketing strategies for your business. In short, this entails creating value, genuinely engaging with the community, and focusing your efforts on the success of the business.
Now, you should be able to develop a successful plan focusing on content marketing for startups. Make sure to follow the steps above since most marketers are using them for their startups.
Frequently Asked Questions (FAQs)
1. What is content marketing?
Content marketing is a strategic marketing approach focused on creating and distributing valuable, relevant, and consistent content to attract and retain an audience.
2. How can I enhance brand presence through content marketing in the most efficient ways?
Make sure you are bringing up your brand in a way that is appropriate for both your audience and what you have to offer. Missing that content mark is the same as making the incorrect move. After identifying a brand opportunity, conduct a research to find the loopholes then take advantage of the loophole to market your business.
3. What Outcomes Should My Content Achieve?
Before you create any content, you need to determine the objectives of your overall content marketing strategy. You need to have a true purpose and a clear goal which is driving traffic to your website.
4. How Should I Measure Success?
Content marketing is a long-term strategy that without proper budgeting you cannot take forward. But before budgeting, it is important to establish a content strategy with concrete goals that will guide you on how to measure the content performance.