Intro
In the era of information abundance, and as content marketing becomes a competitive field, establishing your content as a leading authority is essential. The most important thing in 2023, is how well you can position yourself in search engines. There's an increasing demand for quality content across all mediums. In this article, we look at how you can establish your content as a leading authority in 2023 to improve your traffic and conversions.
Why Do You Need A Content Strategy?
A content strategy is a detailed roadmap for how you'll create, curate, and share your content. It's a way to ensure that your audience has what they need when they need it. It's an essential part of a successful digital marketing campaign.
You need a content strategy because without one; you risk losing potential customers by not being able to keep up with the latest changes in search engines, platforms, and other updates. A good content strategy will also help you create more engaging pieces of content that will captivate more people over time.
Steps To Create A Content Strategy
Having a strategy helps you align your content with your organization's goals and objectives, while also ensuring it provides value to your audience by driving customer engagement. In addition, content strategy tools can help you create and publish quality content that reflects and addresses the needs of your customers.
Clearly Define Your Content Objectives
You need to start by defining what content you want to create. You also need to determine who will be creating it, and why. For example, you're a small business trying to grow your audience and increase brand awareness. You should ensure your content is engaging and helpful for your customers.
Conduct Buyer Persona Research
Buyer persona research is an important step in creating a content strategy. By learning more about the people who will buy your products, you can create more tailored content.
The process of buyer persona research involves asking people questions about their buying habits, characteristics, and preferences. Once you've gathered information from your customers, it's time to put all of that data together into a cohesive narrative that tells the story of who your audience is and what they want from their experience with your business.
Brainstorm Content Ideas
Brainstorming ideas is one of the most effective ways to create content. Start by thinking about what kinds of things your audience might need from you. You can then use these insights to craft a content strategy that will help guide what kind of posts get published on social media, where they're posted, and when they're published. If you struggle with generating content ideas, or just don't have the time, consider using SEO content services to help with this part.
Conduct A Content Audit
Content audit is a process of identifying and analyzing content. You can identify what your audience wants, how they want it, and what they already know about it. The purpose of content audit is to create a strategy for the creation of new content so that it aligns with your audience's needs. You can look at the content to find out what topics are most relevant to your audience.
Determine Which Type Of Content You Want To Create
You can use various tools to determine which content is most appropriate for your business. Some examples include surveys, focus groups, questionnaires or interviews. Analytics tools also help you determine what content receives the most audience engagement.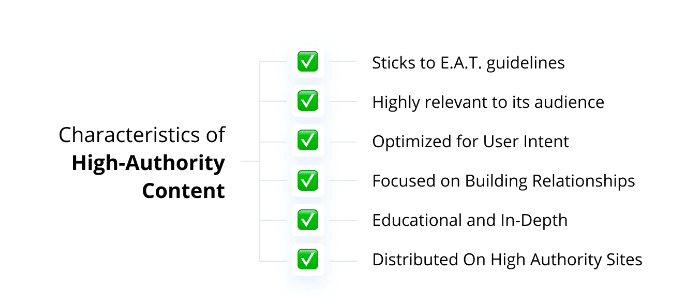 If you use analytics, then it's important that you measure who those people are. You should also start measuring engagement on social media platforms so that you can evaluate how effective each piece of content is at reaching your target audience.
Track Performance, Monitor, And Analyze Your Content Strategy Regularly
Once you've published your content, you need to analyze what's working and what isn't. The first step is tracking performance metrics. You can do this by using a tool like Google Analytics. These tools allow you to track everything from clicks on your website and social media posts to where people are coming from when they visit your site. This will give you insight into what kinds of content is performing well, as well as how users are interacting with your posts.
You can also look at click-through rates for the different content on your site. For example, if people click an article, but don't read it all the way through, then there's probably something wrong with that piece.
Content Marketing Trends For 2023
Content marketing is the backbone of today's digital landscape and will continue to be a vital marketing tool for businesses. Narrowing down the top trends for content marketing in 2023 is something that will benefit your business in numerous ways.
Short-Form Video
In the past, videos were seen as a way to showcase your brand and drive traffic, but now they're being used as a way to get closer to consumers. Short-form videos are becoming more popular because they're easier to produce than full-length videos and they can be shared on social media platforms like Facebook or Instagram.
The All-in-One Platform for Effective SEO
Behind every successful business is a strong SEO campaign. But with countless optimization tools and techniques out there to choose from, it can be hard to know where to start. Well, fear no more, cause I've got just the thing to help. Presenting the Ranktracker all-in-one platform for effective SEO

Empathy And Human-Focused Content
People are looking for brands that have their customers' best interests at heart. This means writing content that's relatable and engaging so that it resonates with readers and makes them feel like they know your brand better than anyone else ever could. Empathy is key here because it shows that you understand how people feel about particular topics or events in their lives, which will help build trust between you and your audience.
Strategic SEO
One of the most common trends in content marketing is strategic SEO, which means using keywords and other SEO best practices in your content that are related to your business goals. This not only helps you rank for those keywords, but it also makes sure that people who search for those terms know exactly what they're looking for when they visit your site.
Content-Powered Revenue
There are several ways that companies can generate revenue through their websites - selling products, subscriptions or services, offering free trials, charging monthly fees, and more. Using content to direct people towards paying is becoming one of the most common strategies when employing SEO content services.
Value-Driven Content
The need for websites and other digital platforms to be able to provide value to their customers has never been greater. This means that businesses should be aware of their customers and what they expect. As a result, some companies have begun using AI and chatbots to better understand customer needs and create personalized experiences through voice interaction.
User Experience Matters
Since so much attention has been paid toward improving the user experience on digital platforms, it's become clear that UX will continue to be a key focus for marketers over the next few years.
High-Quality Researched Content
In 2023, content marketing will be about high-quality, researched and edited content. In a future where AI can predict consumer behavior and make recommendations based on a user's preferences, companies will be able to create more targeted, personalized products and services.
Data, AI, And Automation
Content marketing should be about using data to develop effective plans for reaching consumers. AI will also play a big role in creating targeted content that meets an audience's needs. Additionally, there will be increasing use of virtual reality (VR) so that marketers can create immersive experiences for customers.
Podcasts
Podcasts are slowly making a comeback in 2023. This trend is driven by the fact that they are a cost-effective, engaging, and interactive medium - all qualities that are key to content marketing success. As such, they have become an important part of many marketers' content marketing strategy.
Some of the trends driving this trend include:
The rise of on-demand audio services that allow listeners to listen to podcasts at any time or place.
Podcast access on mobile devices, which means it's easier than ever for marketers to reach new audiences and generate leads through podcasting.
The increasing availability of advertising opportunities for podcasts. This will likely increase as more brands find creative ways to promote their products and services through podcast promotion.
Why Consistency Matters?
Consistency is what allows your brand to create an impression in customers' minds. This will show that your marketing efforts are more than just random marketing activities. It's about creating a consistent message, tone, and style that resonates with your audience.
Consistency can be as simple as having a consistent logo or color scheme across all your content. It can even be as complex as creating a clear strategy for how you want to engage with your audience.
How To Keep Up With Content Marketing Trends?
Content marketing is one of the best ways to stay on top. However, you might wonder how to keep up with so many content marketing options out there.
Here are some tips:
Identify what content marketing trends are most relevant to your business. This will help you create relevant and engaging content.
Consider how different types of content will work together as a cohesive package. You might think that one piece of content will do the trick for your audience. However, when it comes to creating an effective campaign, it's important to use multiple tactics that reinforce each other. You need to create a unified message for your audience (e.g., videos + images + text).
Ask yourself if the type of content you're planning on creating will have an impact on your business goals and objectives - if not, why bother?
Conclusion
These few steps will help you establish your content as leading authority in 2023. The more valuable the content you publish, the more traffic is flowing to your site. The more traffic there is to your site, the better your chances are of getting noticed by search engines and traffic exchange partners.