Intro
Lead generation is the central focus of any business interested in driving consistent sales and revenue. Marketers always search for new ways to get business leads from LinkedIn. Organizations use a variety of marketing techniques for generating leads. Every platform has different audiences and requires relevant marketing techniques for lead generation. However, it is necessary to have a well-defined process for generating leads on LinkedIn.
Why Use LinkedIn for Lead Generation?
LinkedIn is a platform where individuals and businesses connect, and there are many strategies on how to get business leads from LinkedIn. There are multiple ways of generating leads on LinkedIn that professionals already use today.
Any business needs to connect with the right audience and report accurately on the results. LinkedIn helps them do both with accurate targeting filters and analytics. Generating leads is tough, and with consumer journeys becoming more complex, the ways to generate leads are also changing. Many sales automation tools are available to help professionals target the right audience and generate high-quality leads. Let us explore the best ways to generate leads from LinkedIn.
LinkedIn Lead Generation Strategy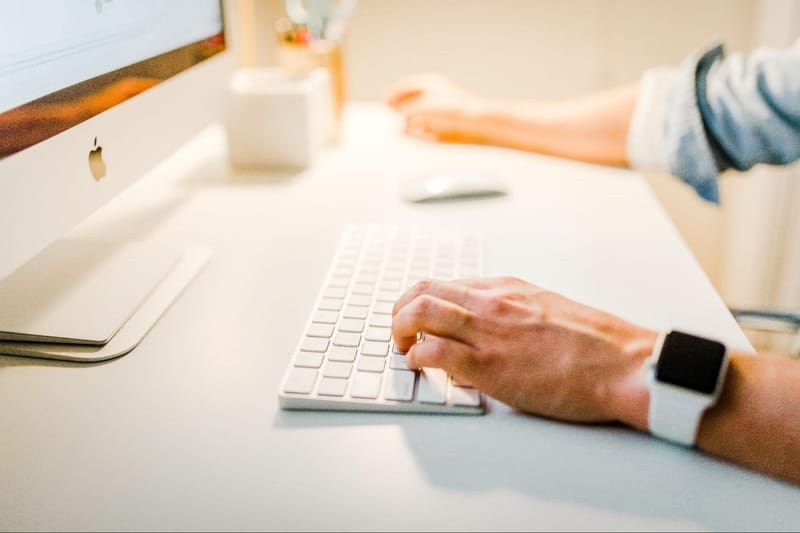 So, if you are thinking about how to get business leads from LinkedIn, here is the complete lead generation strategy:
Optimize Your Profile
The first step to generating leads with LinkedIn is to SEO optimize your profile. If your profile is not optimized and fit for the purpose, no one is going to buy your products or services. So, what an effective and optimized LinkedIn profile looks like, and how can you improve your profile?
You need to consider your audience and their requirements to optimize your profile. Consider the following points:
Type of information they want to see on your landing pages and home page.
The phrases and keywords they may use to find your product or service. See what keywords your competitors are already using and rank their websites.
Which tone of voice would resonate with them most effectively?
Use these questions to create a copy of your landing pages and LinkedIn profile. Then, use the keywords in your LinkedIn profile and your audience's landing pages to search for your products or services.
Find Potential Prospects
The size of the LinkedIn network is a great blessing, as there are millions of users and thousands of groups on the platform where you can find prospects. However, the giant network can also be challenging to use when it comes to searching for relevant leads, the people who would like to buy from you.
So here are some easy-to-follow ways to find potential prospects for your services:
Visit the profiles of your customers, and you will see some names in the "People Also Viewed" bar.
Likewise, keep an eye out for those who leave comments on the posts of your current prospects and customers because they might also be strong prospects.
By visiting their profile and selecting their connections, you can find the profiles of your competitors on LinkedIn. Note that for this to operate, the information must not be set to be private.
Selecting "Content & Activity" from the dropdown menu for your profile may view users who have interacted with your posts.
Simply paste the following URL into your browser to find people who attended the same university as you: _https://www.linkedin.com/edu/alumni. _You share at least one thing, which can be enough to send a connection request or start a conversation with a connection.
There are connection requests limitations, so ensure you create and send an engaging message with your connection request every time you reach out to a new prospect. Also, follow up with a personalized and concise InMail message. Always remember, if you're using automation tools, only use safe LinkedIn lead generation software.
Monitor Who Viewed Your Profile
You might get only 2 to 3 profile views per day and ignore them completely. But you should not do that, as every profile view could be a potential lead. In addition, people who viewed your profile are more likely to connect with you than the ones on your cold email list. So, every time you check who viewed your profile, make sure you contact them to make a connection and communicate further, considering them as potential leads.
Target the Decision Makers
You must take the sales cycle into account while you're generating leads. Some of us are lucky to work in a field where a sale can happen in a few minutes.
Others may need months or even years. Whatever side you are on, there is an easy way to speed up the sales cycle. First, target the decision-maker in an organization. Targeting any other person would probably be a waste of time and effort.
The All-in-One Platform for Effective SEO
Behind every successful business is a strong SEO campaign. But with countless optimization tools and techniques out there to choose from, it can be hard to know where to start. Well, fear no more, cause I've got just the thing to help. Presenting the Ranktracker all-in-one platform for effective SEO
The following roles often belong to the decision-makers:
Marketing and sales directors,
Human Resource managers
CEOs
The idea is the same whether you primarily target B2B prospects or individual consumers. They typically (though not always) need to talk with someone before making a purchase. So customize your efforts and your messaging to reflect this reality.
Post Relevant Content
Consider publishing a wide range of content, including blog posts, videos, and infographics, to improve the quality of your LinkedIn profile and page. You need to show yourself as an informed source and build relevance and credibility with potential consumers by showcasing this industry-relevant content.
You'll start to build relationships with like-minded experts that match the profile of your ideal client after you're known as an intelligent, valued source. Regular posting will make you appear on their page frequently, and familiarity makes it easier to strike up new conversations.
Check your page analytics regularly to ensure you create and post relevant content that resonates best with your target audience.
Share Content Regularly
Exposure comes through posting consistent, informative content that is pertinent to the sector, such as blogs, infographics, and videos.
The existing readership of your business page probably sees you as an authority source. As a result, people put your material in front of their connections when they like, comment on, or share your postings.
These networks most likely contain a sizable number of connections who are interested in what your business has to offer. It's also important to note that creating content series specifically for LinkedIn can aid in creating a social media following that produces leads.
Read also: Best Social Media Channels for Lead Generation
The All-in-One Platform for Effective SEO
Behind every successful business is a strong SEO campaign. But with countless optimization tools and techniques out there to choose from, it can be hard to know where to start. Well, fear no more, cause I've got just the thing to help. Presenting the Ranktracker all-in-one platform for effective SEO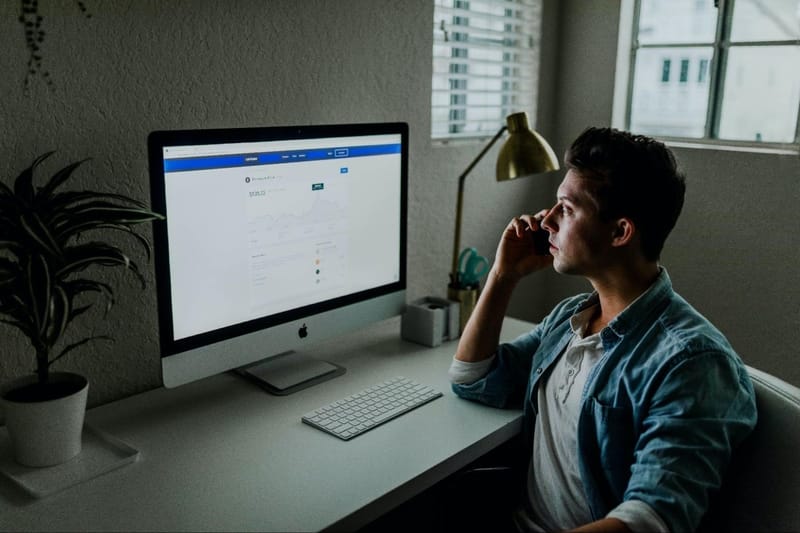 Follow Up With Old Leads
If you have any lead creation experience, you know how important follow-up is. Even though we know that 80% of sales require five follow-ups, over 50% of people only do so. Crossed wires happen. Your message might not be heard. Prospects can become sidetracked.
It's common for your message to get lost in the din, especially on social networking platforms, which makes it difficult to generate leads with LinkedIn.
The All-in-One Platform for Effective SEO
Behind every successful business is a strong SEO campaign. But with countless optimization tools and techniques out there to choose from, it can be hard to know where to start. Well, fear no more, cause I've got just the thing to help. Presenting the Ranktracker all-in-one platform for effective SEO
You lose out on a potential consumer if you don't send a follow-up communication. Additionally, you waste time and energy used to generate those leads. When is the ideal moment to send a follow-up message? For the initial follow-up, three days is excellent. After that, your prospects should be contacted repeatedly.
You could even automate the follow-ups. For example, you can set up autoresponder messages if you have got the email addresses. It becomes a hands-off process in this way.
Using Matched Audiences
You have complete control over who you reach with paid advertising, thanks to LinkedIn's Matched Audiences feature. You can send LinkedIn a list of up to 300,000 contacts to search through and match with active members (whom you can then target).
Additionally, you may use LinkedIn to retarget visitors to your website. _This is how: _Include the website addresses of any landing pages that particular leads visit. Installing a LinkedIn-provided insight tag on your website will require you to perform some simple coding.
Use Paid Ads
Paid Ads are useful to ensure that your content reaches your target audience, so the best way is to create the perfect LinkedIn Ads campaign. Small businesses with limited marketing resources can be hesitant to invest in paid LinkedIn ads. They have a limited marketing budget, and they want to make the best use of it, they frequently ask. What should we do with it? Spending money on the platform would be worthwhile, given that LinkedIn is the leading sponsored and organic channel for B2B enterprises.
Give and Get Referrals
Making use of referrals is one of the best strategies for generating revenue. You should introduce yourself to each new person as your network of first-degree relationships expands. Making the initial remark breaks the ice, allows for the prospect of collaboration, and lessens the awkwardness of asking them to be directed to someone else later.
Look through a recent client's relationships to discover which ones might be helpful to your company. If your client trusts you, offer them a list of the individuals and ask if they mind sending your brief introduction to each one.
Conclusion
To generate leads from LinkedIn, you should use both free and paid marketing techniques across the profiles. You can now take time to unwind, but only because you still have fresh clients to contact. Additionally, the process of marketing never really ends. Your thoughts are probably already planning the following LinkedIn leads generation tactic a few steps ahead.