Intro
Search Engine Optimization (SEO) is an essential weapon businesses must use when generating leads online. Effective SEO tactics can help you draw in more visitors to your website by making it more visible and producing interesting content.
Numerous website visitors need to be prepared to buy, according to research. Still, by using SEO strategies, you can develop a connection with them over time and eventually turn them into qualified leads.
Marketing professionals must prioritize search engine optimization of their web pages if they want to succeed in the digital world.
This article explores various strategies and best practices for effective execution as it dives into the specifics of using SEO for lead generation.
What Exactly Is SEO for Lead Generation?
SEO, or Search Engine Optimization, is a process that involves tweaking and fine-tuning various aspects of your website to make it more visible and prominent in search engine results. With an optimized site, your business can appear in relevant search results when potential customers search for products or services related to your industry.
SEO and lead generation go hand in hand because a strong SEO strategy can help you appear more frequently on the first page of search results. This can increase the number of potential customers who discover and engage with your business. For example, if you own a hardscaping company and optimize your website for search engines, you can attract new clients in your area who are looking for landscaping services.
By implementing an effective SEO strategy, you can expand your client base, boost sales and revenue, and foster continued growth for your business. This is because SEO allows you to connect with your target audience at the right time and place online, thereby generating leads and driving conversions.
Begin Generating Leads With SEO by Asking the Following Questions
Are you ready to start generating leads with SEO? It's time to ask yourself some crucial questions to ensure your strategy is effective and tailored to your dream leads.
Who Are Your Potential Leads?
Before you optimize your content, you need to figure out who your ideal customers are. Suppose you are into the baby clothing business. What would be your perfect target base?
The All-in-One Platform for Effective SEO
Behind every successful business is a strong SEO campaign. But with countless optimization tools and techniques out there to choose from, it can be hard to know where to start. Well, fear no more, cause I've got just the thing to help. Presenting the Ranktracker all-in-one platform for effective SEO
Don't settle for vague classifications like "parents." Get specific! Are you targeting moms or dads? Single parents or two-parent families? Working parents or stay-at-home parents? By pinpointing your target audience, you can create long-tail keywords that attract the right customers to your business.
What Are You Going to Share With Your Ideal Leads?
Once you know who your qualified leads are, it's time to craft content that speaks to them. Generic landing pages won't cut it. Create landing pages that are tailored to your target leads.
Advertising can be an effective way to generate leads by targeting specific audiences and driving traffic to a website or landing page.
For example, if you work with Google ads, send visitors to a landing page designed specifically for them based on the keywords that triggered the ad. Once they're in your sales funnel, you must convince them to buy.
How Are You Going to Stay Connected With Your Leads?
SEO for lead generation is all about building meaningful connections with your potential customers. Use social media channels to create a rapport with customers on the networks they use most. Share valuable content that resonates with them, and encourage them to share it with others. Start your blog and use it to educate your audience. And remember to enable comments, so you can address your most active customers directly in a public forum.
How Will You Convert Your Leads to Customers?
After attracting leads to your website, you need to funnel them toward a sale. Place calls to action at the end of your content, whether it's a single link to a product or a two-liner banner for sale. With a strong SEO strategy, you can generate leads and convert them into loyal customers.
Effective Tips to Follow for Lead Generation Through SEO
How can you make the most of SEO for lead generation? We've got you covered with eight tips for effective lead generation through SEO.
Tip 1: Set Your Ideal Lead Goals
The first step to creating an effective SEO strategy is knowing who your target customer is. By creating a customer persona, you can make more precise and relevant content that speaks to your audience's needs, questions, and desires. This ensures that your business appears to your ideal leads as often as possible with the right content at the right time. So, take the time to define your ideal lead and create content that speaks directly to them.
Tip 2: Analyze Your Competition
When it comes to SEO, your competitors can be your most outstanding teachers. By using SEO competitor analysis tools, you can find out what's working, what's ranking, and what you need to do to outrank them.
Pay extra attention to where their traffic is coming from. If you notice a lot of it is from social media, this may be a good opportunity to focus more on SEO. Stay one step ahead of the competition by closely monitoring their strategies.
Tip 3: Plan a Content Audit
Before diving into your content strategy, it's essential to assess the relative strengths and weaknesses of the content on your website. A content audit can help you prioritize which pages or products to focus your SEO efforts on and where there may be content gaps to fill. This exercise enables you to find out what content pieces are performing the best on your site, what topics your audience is connecting with, which posts are collecting dust, and what type of content your target lead prefers.
Tip 4: Set Up a Content Strategy
Knowing what content to produce is essential for an effective content strategy. Use tools like Semrush to see what top pages and keywords your competitors are ranking for, and write content that people want to read.
Use keywords that convert site visitors into leads by creating content that meets their requirements at each step of the buyer's journey and encourages conversion.Create a plan for your content and stick to it to maximize your SEO efforts.
Tip 5: Examining Various Content Format Options
Don't confine yourself to a single type of content.
Different formats can help satisfy user search intent at each stage of the journey. Instead of just writing a blog, consider creating a video, infographic, podcast, webinar, or case study. This can help boost the effectiveness of your content and keep your audience engaged.
Tip 6: Don't Forget Off-Page SEO Techniques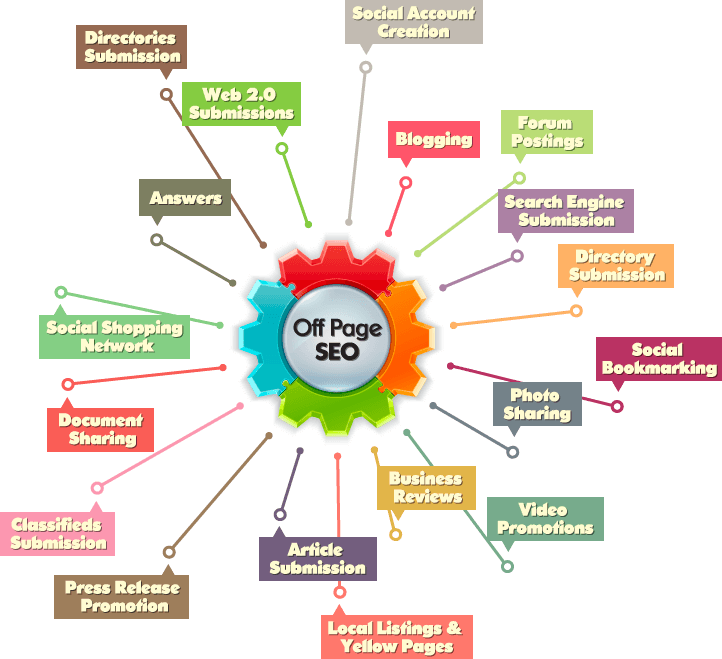 (Source: https://www.dgbits.in/offpage-seo)
The All-in-One Platform for Effective SEO
Behind every successful business is a strong SEO campaign. But with countless optimization tools and techniques out there to choose from, it can be hard to know where to start. Well, fear no more, cause I've got just the thing to help. Presenting the Ranktracker all-in-one platform for effective SEO
When conducting an organic content audit, don't forget about the importance of off-page SEO and technical SEO optimizations. Even if you've already taken care of on-page SEO elements, neglecting off-page and technical elements can prevent your well-optimized content from ranking high.
To conduct a thorough website audit, it's essential to consider aspects like:
Improving internal linking,
Analyzing backlink profiles,
Fixing broken links,
Building links through outreach and guest blogging,
Updating local citation and directory profiles,
Reviewing the robots.txt file formatting,
Checking for mobile-friendliness,
Avoiding duplicate content, and
Enhancing site speed.
Tip 7: Make the Best Use of CTA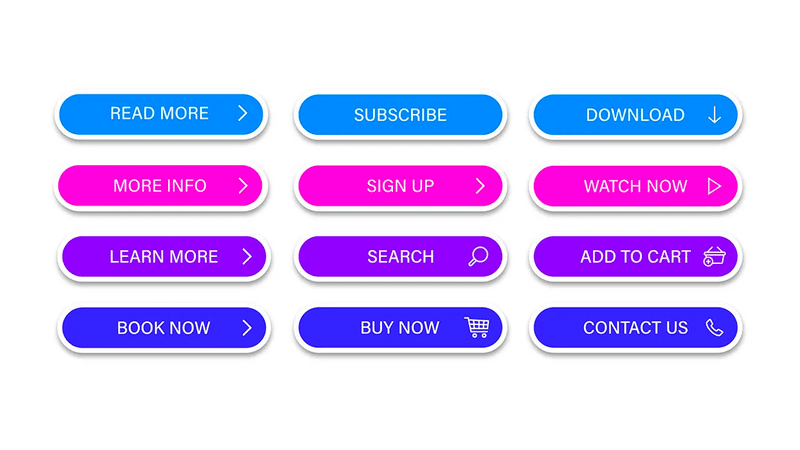 (Source: https://blog.vmgstudios.com/what-is-a-call-to-action-cta)
To make your calls to action more effective, try testing different variations to see which ones perform best. A/B testing is a great way to experiment with different CTAs to determine what works best for your particular audience. It's also important to track the success of your calls to action so you can see how they impact your lead generation and conversion rates.
Keep in mind that the wording and placement of your calls to action can greatly impact their effectiveness. Make sure your CTA is prominently displayed and stands out visually, and consider using action-oriented language that encourages your audience to take action.
Tip 8: Build Strong Customer Relationships through CRM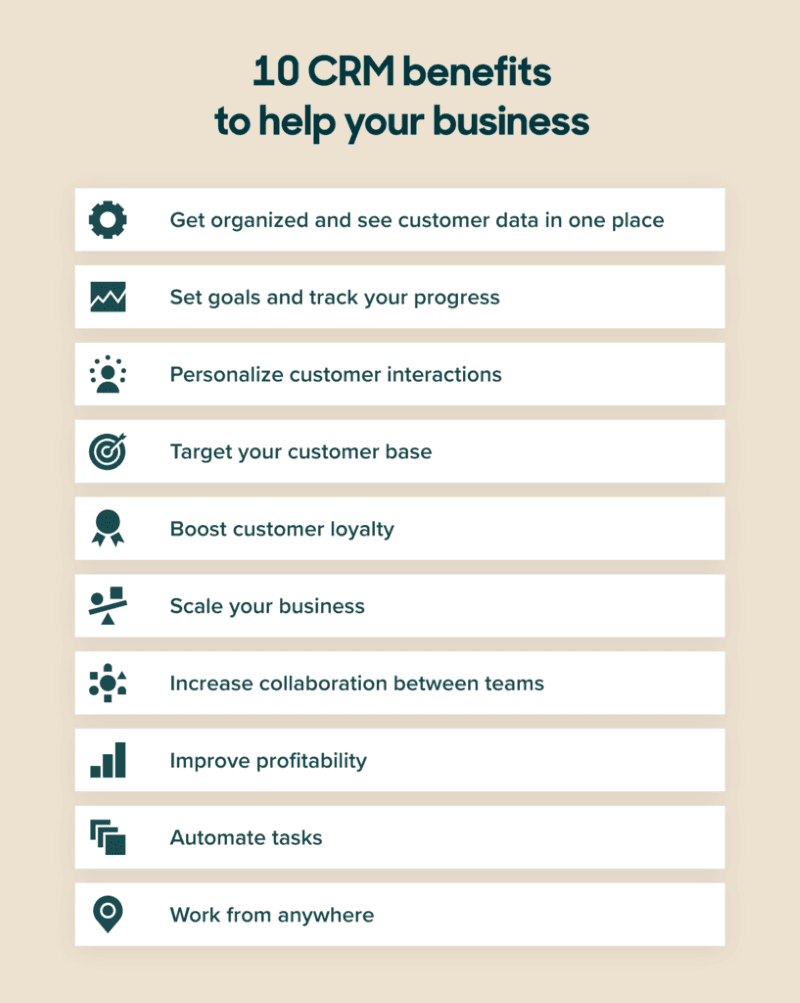 (Source: https://www.zendesk.com/sell/crm/what-is-crm/)
Customer Relationship Management (CRM) has grown in significance in today's business world. Businesses can use it as a potent instrument to develop leads, keep customers, and forge close relationships with consumers. A brand can experience substantial growth and profitability when it forges a strong bond with its audience.
Companies can help their sales and marketing teams create efficient strategies to pursue prospective customers and gather more leads by using CRM to forge strong relationships with their user base. Businesses can better comprehend their customers' needs and preferences by analyzing customer data and insights. Businesses can better target their marketing and sales efforts using this knowledge, which increases success.
For instance, a Facebook CRM can directly capture the leads from the Facebook ads and assign to the sales team while engaging the leads almost instantly.
Tip 9: Boost Your Business With Testimonials
When you're about to buy something, what's the first thing you usually do? If you're like most people, you check out customer reviews, right? And that's exactly why it's crucial to have testimonials on your website. They provide a valuable way to showcase the value and effectiveness of your business, and if they include relevant keywords, they can even give your SEO a boost.
To gather testimonials, start by reaching out to your satisfied customers and asking them to write a short testimonial that you can use on your website. But if that seems a bit daunting, don't worry - you can also pull quotes from reviews left on your social media channels or other online platforms. Just make sure to include a link to the original source so that visitors can verify the authenticity of the testimonial.
Including testimonials on your website is a fantastic way to establish credibility with potential customers and ultimately increase conversions.
Costly SEO Mistakes to Avoid
When it comes to SEO, it's important to remember that sometimes less is more. Going overboard with certain tactics can actually hurt your rankings in the long run. So, to make sure you're on the right track, here are some common mistakes to steer clear of:
Don't purchase links from sketchy directories or link farms with low-quality links.
Don't stuff your content with too many keywords. Keeping your content natural and relevant is key.
Stay away from article spinning, as it can damage your SEO efforts in the long run.
Make sure your content is always relevant to your business and niche. Publishing content outside your area of expertise can hurt your SEO.
Avoid using content that isn't yours, and always give credit where it's due.
Duplicate content is a big no-no. Unique and valuable content is essential for improving your SEO.
Black hat SEO tactics may seem like a quick fix, but they'll ultimately damage your rankings.
Be sure to link to other content on your own website to help search engines understand your site's structure.
Linking to credible sources of content can boost your own authority, so don't forget to do that too.
Lastly, make sure to define your SEO KPIs and link them to lead generation. This will help you measure the success of your efforts and adjust your strategy accordingly.
How to Measure the Success of Your SEO Campaign: A Guide to the Best Tools and Metrics
There are several tools and platforms that you can use to measure the effectiveness of your SEO efforts. While analytics tools provide one measure of success, you can also use websites such as Alexa or Moz to get information on your company's ranking from major search engines like Google, Yahoo, and Bing.
The All-in-One Platform for Effective SEO
Behind every successful business is a strong SEO campaign. But with countless optimization tools and techniques out there to choose from, it can be hard to know where to start. Well, fear no more, cause I've got just the thing to help. Presenting the Ranktracker all-in-one platform for effective SEO
To ensure the best results, it's important to monitor your SEO progress regularly and review the data to identify any related issues. This can also help you determine whether or not your SEO strategies are driving relevant targeted traffic to your business' website. Keep in mind that SEO is a long-term strategy and measuring success over a period of six months or more is recommended.
Here are some tools you can use to measure the success of your SEO campaign:
Google Search Console: Google Search Console is an incredible resource that can provide you with valuable information about your website's SEO performance. This includes key metrics such as organic rankings, backlinks, and any site errors that may be affecting your SEO.
Alexa: Alexa, on the other hand, is a tool that can help you optimize your SEO by providing you with data on rankings, traffic sources, engagement rates, demographics, and other relevant SEO verticals related to your business.
Moz: Moz is another powerful SEO tool that offers a wealth of analytics data, competitive intelligence, and other valuable SEO-related information that can help you measure and improve the success of your digital marketing efforts.
Uber Suggest: Uber Suggest is a handy little tool that can give you ideas for optimizing your SEO by suggesting related keywords and search phrases that can be incorporated into your website or blog content.
Google Trends: Meanwhile, Google Trends is a useful tool for monitoring SEO trends and related search volume data, allowing you to stay up-to-date with the latest developments in your industry.
Ahrefs: Lastly, Ahrefs is an SEO tool that provides technical resources, SEO reports, and research tools that can be particularly helpful for digital marketing teams looking to improve their SEO performance.
To Sum It Up
SEO for lead generation plays a key role for a thriving business. By optimizing your website, creating targeted content, and building meaningful connections with your audience, you can generate leads that convert into loyal customers.
Don't forget to ask yourself crucial questions, such as who your potential leads are, what you will share with them, how you will stay connected, and how you will convert them into customers.
With these effective tips, you can make the most of SEO for lead generation and achieve your business goals. So, are you ready to leverage the power of SEO to grow your business and generate more leads?