Intro
Artificial intelligence is a major economic driver and has received a positive adoption in retail as well as other industries. The AI global market is expected to grow at a CAGR 38.1% from $136.6 billion in 2022 to reach $1,811.8 billion by 2030.
AI helps you connect all data and convert them into insights to make better decisions. AI can be integrated into various facets of a a business, and change the traditional working way. By using AI in store operation management, you can create outstanding customer experiences, automate repeated tasks, and generate opportunities to increase revenue and boost creativity. Let's explore the 7 ways that AI helps merchants run their stores more efficiently.
1. Create a seamless customer experience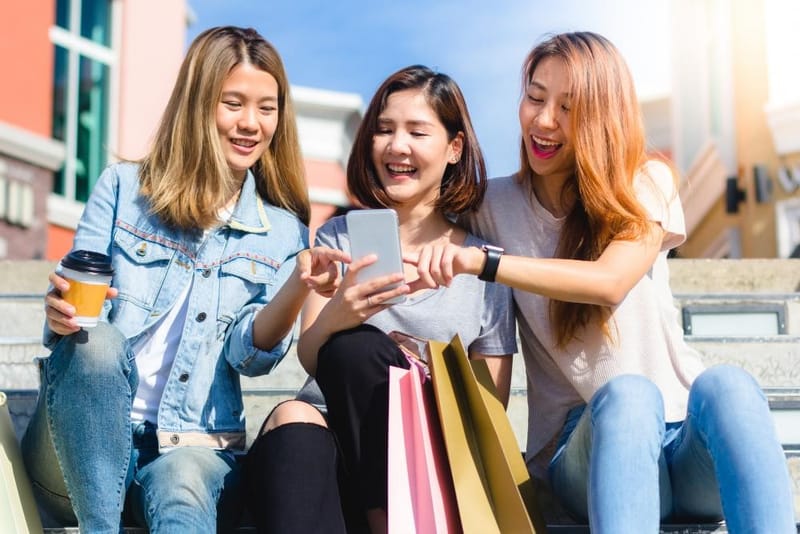 AI creates a seamless customer shopping experience
Every retailer knows the need of going omnichannel to offer a consistent experience for customers. AI can assist you on this journey.
The customer experience (CX) involves various touch points spread from online to offline channels. AI can connect all the dots and create a complete profile for each shopper. From there, you can develop a strategic, personalized approach to engage with customers and make them loyal.
With AI and advanced algorithms, you can understand customer interests based on various sources like demographic data, social media behavior, and purchase patterns. From there, you can enhance adn personalize both online and offline shopping experience for each individual.
Here are some ways you can implement AI into the shopping journey:
Personalized content: AI helps you segment your audience and tailor content to each customer's behaviors and preferences. Based on data on what a shopper just looked at or recently bought, the time they frequently shop, the algorithmic engines can give them relevant product recommendations or promotions that have the highest chance to convert.
Interactive chat: This is a chatbot powered with AI technologies and machine learning for customer service. It uses natural language processing to assist shoppers with their questions, provide helpful information, and redirect customers to a human staff when needed. The chatbot offers on-demand, always-available support to guide customers in their shopping.
Visual curation: With an AI-supported search tool, customers can explore new or similar items using image-based search and analysis. The results show product recommendations based on aesthetics and similarity.
Retail intelligence: The tool aims to track and analyze how consumers behave in the store. The insights of this analysis allow you to anticipate their future behaviors to be innovative and deliver a memorable experience. In addition, you can identify where sales are lost, which marketing campaigns are more effective so that you can increase revenue and profit.
2. Support in marketing and sales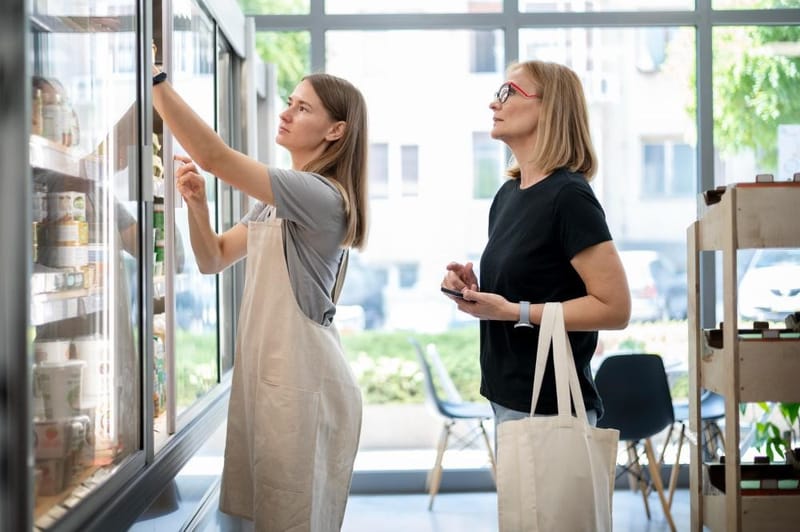 AI supports sales and marketing
The All-in-One Platform for Effective SEO
Behind every successful business is a strong SEO campaign. But with countless optimization tools and techniques out there to choose from, it can be hard to know where to start. Well, fear no more, cause I've got just the thing to help. Presenting the Ranktracker all-in-one platform for effective SEO
Today, 51% of eCommerce retailers have applied AI technologies in their sales, marketing, and customer service processes to create a seamless user experience. Implementing AI in marketing and sales lets you automate a wide range of tasks, supporting you in planning, executing strategies, and measuring the results.
Take programmatic advertising for example. Merchants can automate the ad purchase and ad placement, and target their ideal customers more precisely. Thanks to this, you can reduce advertising fees wasted on the wrong target, and only focus on the most convertible audience. You can also push relevant messaging to increase engagement in real-time.
Another way AI can support retailers is by upselling. Your sales reps should be provided with personalization data of the customer they're serving since this data provides an understanding of the customer to upsell. AI can assist you to enhance the shopping experience and create more sales opportunities. Some applications of AI in selling can be augmented reality try-ons, facial recognition checkouts, and a voice-chat assistant to browse products.
3. Monitor employee productivity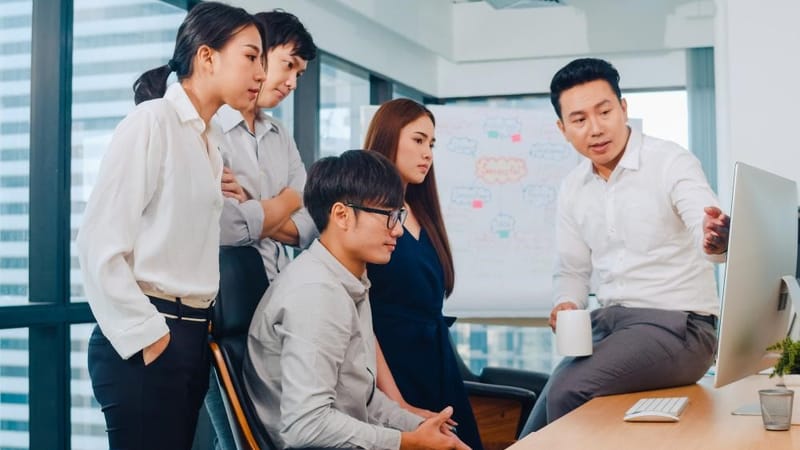 AI helps monitor employee productivity
AI can benefit business owners in employee management, especially during a fast turnover environment like the retail industry. All HR procedures can be expedited faster with better outcomes, such as:
Recruitment: In the hiring process, an AI engine can determine the shortlisted candidates to interview or identify unique locations for resourcing employees.
Training: AI solutions can enhance staff training by delivering more efficient learning and onboarding.
Workforce scheduling: You can use AI to plan human resources for shifts and staff rotation. It enables an effective structure schedule and allows you to optimize personnel use. This ensures your employees aren't overworked, and you always have enough staff to serve customers at the stores.
Increase employee productivity: Applying AI helps simplify your workflows and eliminate the unnecessary to free up your team for more important jobs. Therefore, it can improve productivity, reduce the workload of manual tasks, and make employees feel they have more value. It leads to less turnover and higher employee satisfaction.
4. Automate inventory management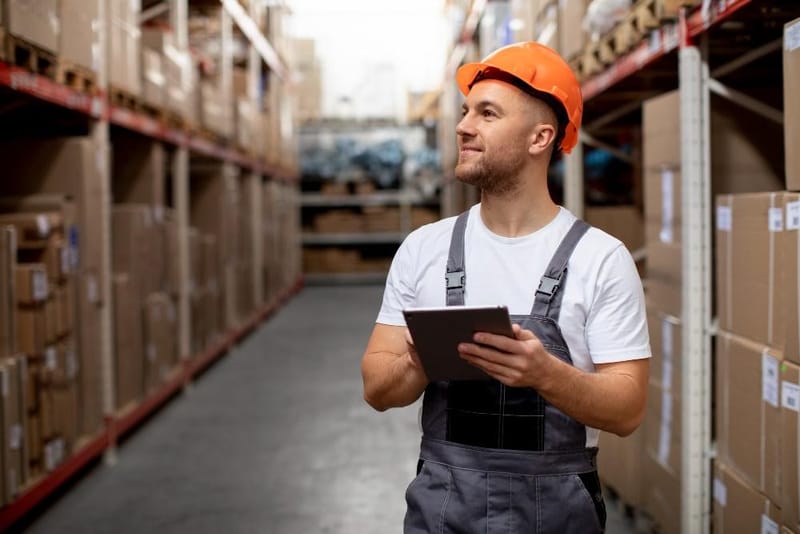 AI automates inventory management
Inventory management is a crucial aspect of store operation. By unifying all operations with AI, you can obtain a comprehensive view of all channels, product SKUs, and customers, and adjust your inventory replenishment strategy to fit the market demand.
AI also helps you maintain accurate inventory effortlessly. Combined with barcode scanning, sensors, and cameras, an AI system centralizes all data of stock movement across warehouses and shops. It mentions special cases like product returns and exchanges, or damaged and overdue items so that you don't have to worry about inventory discrepancies anymore. Connecting all parts of the omnichannel business, AI gives you 360-degree visibility into your entire supply chain.
The All-in-One Platform for Effective SEO
Behind every successful business is a strong SEO campaign. But with countless optimization tools and techniques out there to choose from, it can be hard to know where to start. Well, fear no more, cause I've got just the thing to help. Presenting the Ranktracker all-in-one platform for effective SEO
In addition, AI inventory management can use smart shelves to identify pricing errors or out-of-stock items. It will alert you on the low-running products and suggest how much to restock based on lead time and historical sales. If there's any misplaced or newly arrived inventory, your staff would know immediately.
5. Streamline supply chain with demand forecasting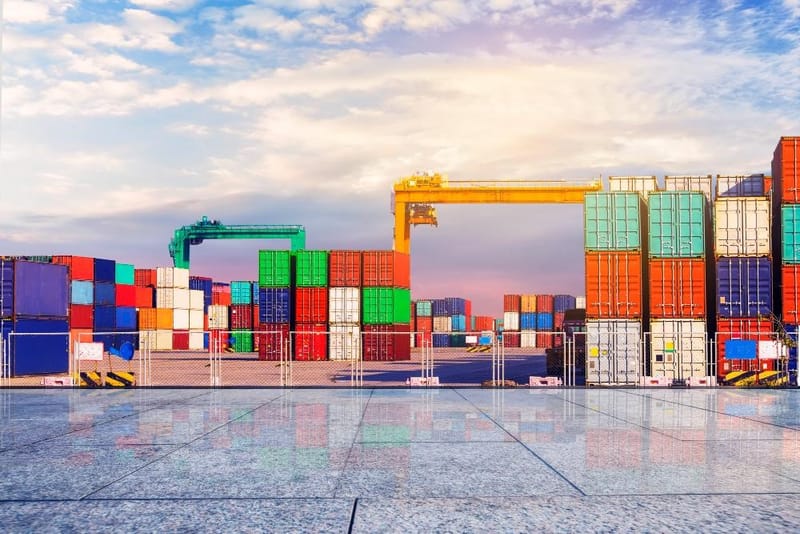 AI optimizes supply chain and forecasts demand
Too little stock to meet customer demand means you're missing revenue, while an extensive amount of stock costs you high carrying fees and bears the risks of obsolescence when the marketplace changes. To avoid overstock or understock situations, you need to anticipate demand and react accordingly. Therefore, AI analytics is your solution to streamline the supply chain. It recommends the right amount of stock to keep in different locations based on store traffic and customer behaviors.
Artificial intelligence can give you an understanding of trends and analysis of driving factors that human brains cannot comprehend as quickly and accurately. to make better-informed decisions. By mining insights from customer's preferences and sales data, the tool can determine industry shifts and suggest proactive changes to your merchandising, marketing, and business strategies. Retailers can now improve inventory forecasting, decide product pricing, and plan your supply chain for the future.
6. Boost security and prevent loss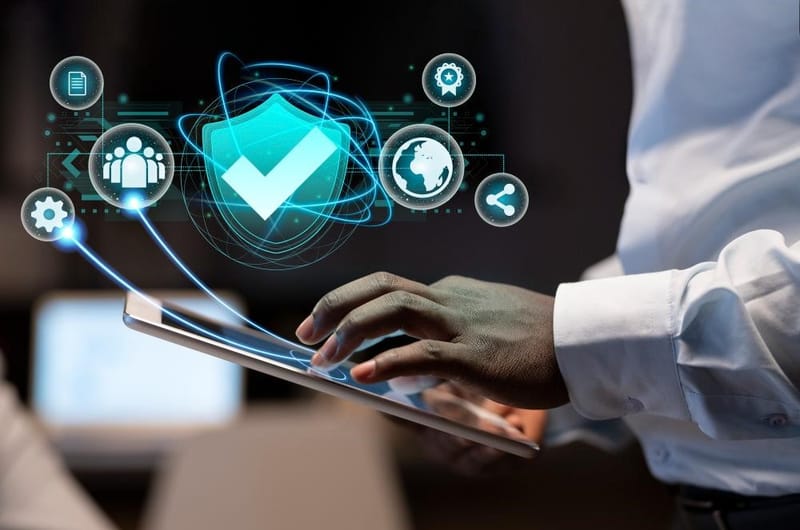 AI boosts security and prevents loss
The All-in-One Platform for Effective SEO
Behind every successful business is a strong SEO campaign. But with countless optimization tools and techniques out there to choose from, it can be hard to know where to start. Well, fear no more, cause I've got just the thing to help. Presenting the Ranktracker all-in-one platform for effective SEO
AI technology also contributes to loss prevention and strengthens your store security. For example, you can integrate AI into self-checkout stations that can scan and record video to gather insights into how theft happens. Using computer vision, AI can flag unusual activities to detect potential theft, and even alert your staff and security guards on real-time shoplifting. From there, you can take appropriate actions to mitigate product loss, and protect your employees, your customers, and your assets. Having a trustworthy AI security system allows you to run your store more efficiently and lets your sales reps focus on serving customers.
While data is the blood of your business, customer privacy is a hot issue that shouldn't be compromised. Instead of logging data on suspicious shoplifters without customers' consent, the system only logs data of authorized personnel who have registered in the system. This way, you can keep your store secure while respecting your consumer's privacy.
7. Optimize data-driven decisions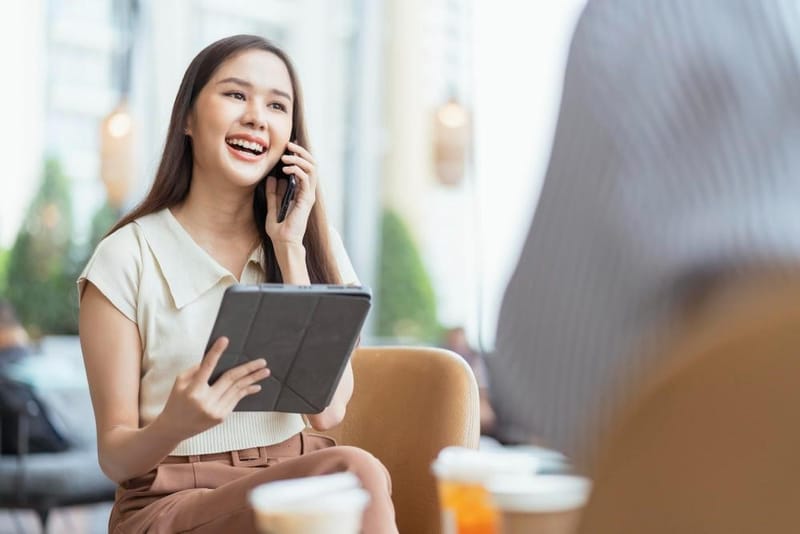 AI enhances data-informed decisions
One of the most outstanding benefits of AI is generating insights that enable retailers to make data-driven decisions. For example, AI can analyze data on customer behavior, preferences, previous marketing campaigns, promotions, and future trends. It converts these data into valuable insights for business owners to draw proper conclusions and plan better. In this way, you can minimize the guesswork and optimize campaign effectiveness.
In addition, data also improves budgeting and prevents misplaced investments. You can evaluate feasibility and profitability of a project before making a financial commitment for it. During the project execution, AI can also assist to identify blockroads, ensure the investment stays on track of timeline and budget.
In summary
AI is the huge revolution that is changing the retail game. Using AI tools, you can operate all store functions better and smarter to grow sales and increase customer satisfaction and retention. We hope the above 7 methods of how to use AI can give you an overview of AI's benefits for your daily processes and strategic planning. Unlocking the power of AI will help you achieve a new level of business growth and gain an advantage over your competitors.