Intro
In 2023, the only way to get ahead when you are selling products and services online is to ensure that your brand is inclusive and has the ability to reach audiences across the globe. Shareable content is now taking over the written word, and traditional blogs and social media posts are no longer having the impact that they once had. Whether you have a well-established business or a startup, it's important that you diversify your promotional materials - and right now, the highest conversions are emerging from video content.
Why are videos important in modern marketing?
When you are aiming to connect with audiences, both in the US and further afield, plain text was originally the go-to way to get messages across. It didn't take long for businesses to realize that adding visual elements to their online content was a good way to break up pages, give readers a short break, and support the narrative. This started off with topic-specific imagery and quickly moved into GIFs, but these soon began to fall in favor as video-based platforms like YouTube gained popularity. More and more businesses started to see the potential of combining the functionality of written text with imagery and video content marketing was born. Formats can be used across multiple channels to support marketing efforts and can be used as either an integral part of a diverse content campaign or used independently. to ensure businesses make the most of their potential.
Maximizing the capabilities of video
With around 88% of consumers now interacting with brands that use video content as an integral part of their marketing efforts, it's easy to see that they are a viable way to maximize engagement. While a high quality video with a strong message will have the ability to connect with viewers on an emotional level and drive the interaction that you'd like to see for your business, there are ways to boost your efforts outside of simply promoting your content visually. Right now, it is understood that around 74% of total ad-recall happens in the first 10 seconds of video content, so providing top quality, polished videos can be key.
One of the biggest trends emerging this year is subtitling and with around 50% of Americans now opting to either switch subtitles on or favoring content that has visual transcription, now is the time to ensure that almost anyone can enjoy your videos. Speech to text software is now becoming one of the most widely used video editing tools that has amazing capabilities for both now and the future. Subtitles and closed captions are no longer only used by those who have hearing difficulties either; many users now use these to help provide context when audio isn't up to scratch, in noisy environments, and even when using sound poses issues. They can even increase comprehension for those who speak different languages and can help viewers of all ages to better digest and retain information than they may be able to in any other format. Overall, these help content to feel more inclusive for a diverse consumer base.
Why is speech to text important for businesses?
At first glance, adding videos to online portals such as websites and social media pages (and also to marketing campaigns) can have the following advantages:
Videos boost conversions and sales more effectively than text or photos, leading to an increase in ROI
The right content marketing builds trust and fosters better long-term consumer/business relationships
You can better engage audiences faster
Drive home more impactful messages for improved emotional connections
Better appeal to mobile users
The benefits for viewers, and regarding engagement, are numerous - but there are a host of additional benefits for subtitles and closed captioning, including:
Giving viewers the ability to scan through videos more easily when they want to find specific information
Businesses can easily repurpose content
Support a cohesive brand message, as quotes can be used throughout various content forms and will be easily referenced
One of the lesser-known advantages is that SEO efforts can be greatly improved when adding subtitles and closed captions to videos. While digital content may be moving away from text and into more impactful imagery, search engines still heavily rely on this to properly index relevant content.
The traditional methods of optimizing metadata and adding keywords to descriptions are not as effective for video content, so subtitles and closed captions can really provide additional advantages. It can be important to keep optimization in mind when transcribing videos, so be sure to include the main keywords more than once and incorporate popular search terms into your audio content wherever possible. As Google's algorithms prefer websites that have longer exposure, studies suggest that websites containing video content on the homepage are 53% more likely to rank on the first page over their counterparts that don't.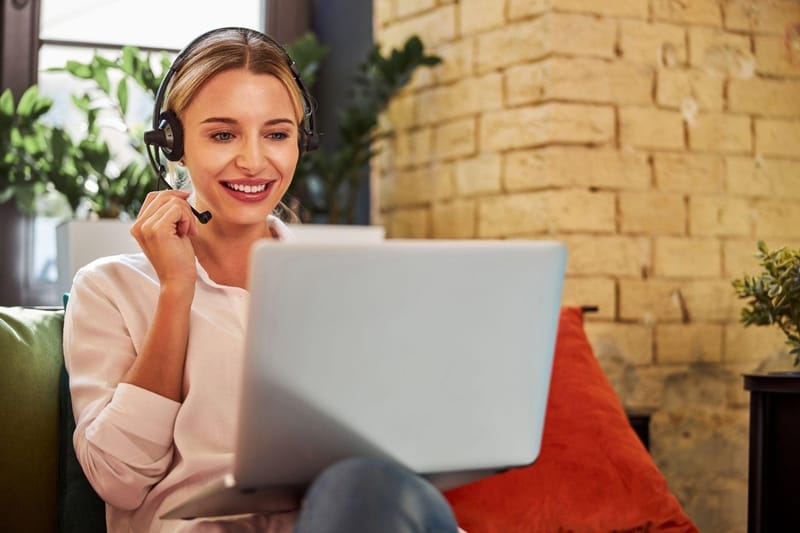 Top ways to use videos in modern business
There are quite a few ways to incorporate videos into modern business to increase reach and better connect with audiences, and these include:
Video ads
Statistics suggest that the average click-through rate for video advertisements is around 1.8%. Amazingly, this is the highest percentage of all digital ad formats.
Email marketing
Adding videos to email blasts is breathing new life into this effective marketing method. As digital environments have been evolving, there has been a growing focus on social media marketing efforts and emails have been beginning to degrade in function. By adding videos, you can still benefit from the audiences you have already engaged without having to fall behind to the tech revolution.
Increase social media interactions and encourage shareability
Social media platforms are doing their level best to promote the use of video content and are consistently adding new and innovative ways to encourage users of all kinds to both create and share this form of media. A key piece of information to keep in mind is that video marketing efforts that are targeted to social media needs to be more tailored towards entertainment, as 76% of users will share branded videos that are fun over ones that simply showcase products.
What can you expect from a speech to text converter?
First of all, it can be important to select the right video editing platform for your needs. If you are looking for a fast, functional, well-appointed portal that has a host of software at your fingertips, CapCut is one of the leading providers in the niche. Each of the different types of software available is powered by advanced AI technology and not only will users be able to perform an array of tasks in seconds, but everything is entirely free. When it comes to their speech to text converter, tedious transcription processes will be a thing of the past with a simple to use interface that provides a streamlined editing process every time. Where many platforms lack in functionality (including paid-for software), CapCut doesn't only offer subtitled automation, but also custom editing protocols for the most professional final product. Users will have the ability to either create an account or edit online and enjoy automatic transcription in seconds.
Here are the features you can expect:
High accuracy
One click transcription
Cutting edge technology
The ability to distinguish accents, dialects, and languages with precision
Simple navigation and quick-access tools
Custom options including font size adjustment, editable style, color, and text quality, and custom positioning
Manual adjustment tools for subtitle duration
Perfect synchronization of audio and video content
All of this combines to provide not only the highest quality subtitling, but also text that will be fully tailored to match your brand and aesthetic - all with multi language support. As CapCut uses nothing short of highly intuitive AI software, content creators will be able to cut down on the time spent manually adding subtitles and closed captions to their videos - and this can be invaluable in itself.
Is it time to add subtitles to your business's visual marketing efforts?
As you can see, the modern business can use speech to text software on their video content to increase their marketing efforts. When you consider the fact that AI software, from video upscalers to adding color correction, is highly intuitive and can add subtitles to videos and even audio content in as little as just a few clicks, the functionality becomes even more attractive.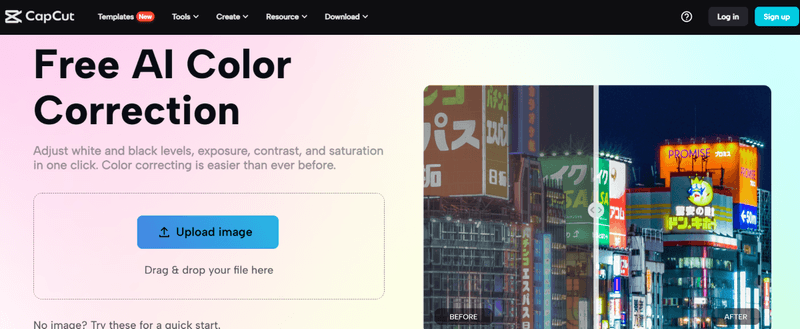 The All-in-One Platform for Effective SEO
Behind every successful business is a strong SEO campaign. But with countless optimization tools and techniques out there to choose from, it can be hard to know where to start. Well, fear no more, cause I've got just the thing to help. Presenting the Ranktracker all-in-one platform for effective SEO
The modern consumer is typically someone who has significant time constraints, busy schedules, and often stressful work and home lives - and this is increasing the need for eye-catching content that gets the message across in seconds and has the ability to encourage engagement. Whether you are hoping to maximize watch time, increase click-throughs, promote shareability, or anything in between, videos are certainly going to be the way to do just that. As more and more users are consuming videos without turning the sound on (for various reasons), having the additional element of subtitles is certainly going to provide even more advantages than uploading content with audio alone.