Intro
Many brands use social media to compete with big-box retailers. With robust advertising strategies, they can get their brand and its products in front of their target customers. Once you have an online store, your next move should be to plan how to market it on social media. Organic social media marketing has drastically changed over the years. At one point, brands could reach thousands of followers with a single post. However, social media platforms have become more user-focused, and now they primarily show posts from friends, family, and people they interact with the most. This makes reaching your desired audience through organic posts increasingly more difficult.
Unfortunately, social media marketing can seem intimidating to brands starting to build their media profiles. If you're new to social media advertising, the best thing you can do is take the time to build out a strategy and budget. Then, when you're ready to begin creating ads, here are a few ideas to try:
Drop the Sales Pitch
Your target audience goes on social media to take a break and see what their loved ones are up to; they don't go on social media for you to pitch them your product or service. Of course, they're well aware of advertising since it's why social media platforms are free to users. However, you must effectively communicate your message. Constantly trying to promote your brand or services instead of providing valuable content can scare your potential customers away.
Promote Reviews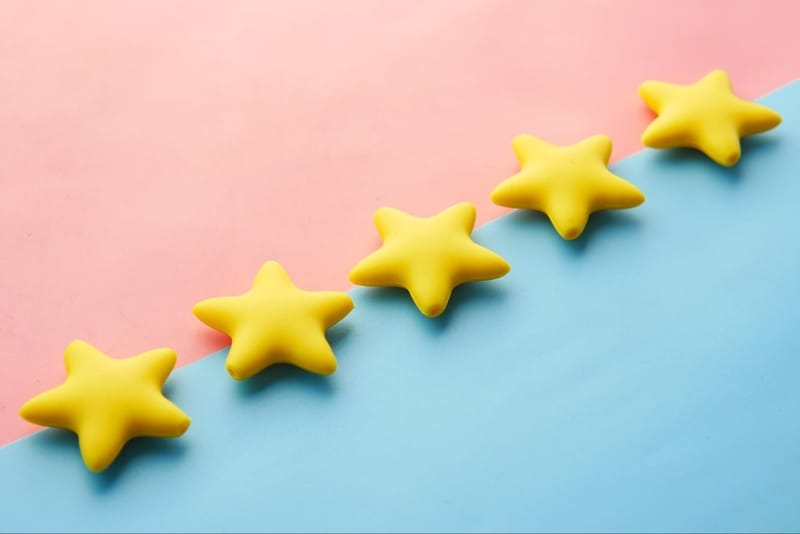 Customers listen to other customers. Reviews are a significant factor in helping motivate potential customers to purchase on your website. Check your Google Business account to see reviews, and begin using your email marketing software to collect reviews for your website. You can also get reviews on some social media platforms. Regardless of where they come from, you must promote these reviews. You can create posts dedicated to just reviews and encourage prospects to experience the same service or product for themselves.
Use Videos
Social media is primarily visual. Most people don't fully read post captions, so you must use visuals to communicate with prospective customers. Unfortunately, static photos don't perform as they once did. Consumers want engaging content like videos that can quickly summarize what you're trying to tell them. Your videos should be short and sweet to promote a product or service, educate customers, or showcase something unique about your brand.
Partner Up
Working with partners can help you extend your social media reach. For example, you could work with influencers to leverage their existing audience and reach new customers or other brands in the same niche. For example, if you sell women's running shoes, you might partner with another athletic brand that sells women's workout apparel and cross-promote your brands on each other's platforms.
In addition to working with other companies, you can work with influencers. These individuals are more than just social media stars—they're respected industry thought leaders in their fields. Remember, consumers don't trust brands like they used to, but they still trust other people, even if they're paid. In addition, most influencers won't work with brands until they try their products and want to recommend them, so working with an influencer can work in your favor, even though it's more expensive than organic social media marketing.
Invest in Advertising
Organic social media makes it difficult to reach new prospects. Your posts don't make it as far as they would have ten years ago. Luckily, advertising can be a cost-effective solution that allows you to reach thousands of prospects worldwide for just a few dollars a day. Social media advertising makes it easy to turn your best-performing posts into digital ads to extend your reach and increase sales. Additionally, social media ad platforms make it easy to track your conversions in real-time and make changes to optimize your ads.
Sell Products
Consider the sales funnel to convert social media followers into paying customers. Your prospects see a post, click on it to learn more, and click your call to action (CTA) to go to your website to complete the checkout process. Unfortunately, most people scrolling social media are passive; they're looking at photos and updates from people they know. Even if you can get them to stop scrolling, getting them through the funnel to checkout is complicated because it's long.
You can shorten the funnel by selling your products directly on social media. Facebook, Instagram, Pinterest, and TikTok have built-in social selling capabilities that allow you to connect your e-commerce store to let people shop with a few clicks of a button.
Provide Customer Support
Your social media channels are more than just a selling tool; they're a customer service tool. The best way to reach customers is to meet them where they spend their time: on social media. If a customer messages you, they expect a quick response. Unfortunately, many small businesses don't take the time to check their social media messages, leaving eager customers in the dark.
Customer support and marketing go hand-in-hand. You can't provide a good customer experience without good customer service. Therefore, if your customers message you on social media, you should connect it to your customer service software to automatically create support tickets and allow you to respond.
Be Authentic
Every brand has a personality, and you should let yours show on social media. Your followers want to see your brand being authentic and having a voice that sets it apart from the competition. Social media is one of the only marketing channels where you can be genuine and personal with customers. Instead of only posting product photos and promotions, consider showcasing what happens behind the scenes. For example, you can highlight your employees and let customers know there are people behind the brand.
The All-in-One Platform for Effective SEO
Behind every successful business is a strong SEO campaign. But with countless optimization tools and techniques out there to choose from, it can be hard to know where to start. Well, fear no more, cause I've got just the thing to help. Presenting the Ranktracker all-in-one platform for effective SEO
The best part about social media is that your content doesn't have to be professional. Customers want to see posts from real people, so it's okay to post a video from your iPhone as long as you believe it can showcase your brand's unique personality.
Social Media Marketing
Social media marketing can help you reach a wider audience, but only if you take the time to develop a strategy. The first thing you should do is pinpoint which networks can help you reach your target audience. From there, you can perform competitive research to see what types of posts your audience engages with the most. Happy posting!