Intro
Safari Digital reported that 97% of users searched online for services and products that are locally being served. Also, 46% of all Google searches were done with local intent. Due to this, many companies have begun to create local search engine optimization strategies.
This article will guide you on how you can collaborate with specialists in localization services to create a local business SEO plan that will increase traffic to your website. If you want to learn more about this, then keep on reading!
Understanding the Distinction Between Organic and Place-Based Searches
Let's say you want to buy coffee beans, so you look it up on a search engine website like Google. Google's search engine automatically provides paid, organic, or local results. The results may depend on your inquiry and if they contain keywords or common phrases that other users have used.
Google's algorithm is created to provide the "best" results depending on the user's intent and purpose. The organic search results rely on how much is relevant to the query of the user. The location-related results will take into account where the user is located.
Organic search is the non-paid search results that are presented on the search engine results page (SERP) after a user makes a search query. The results are content from a website, service page, or article. The more relevant and useful content is, the more likely it will be found by users.
To dominate local SEO search rankings, consider what local SEO techniques you will incorporate into the content and platforms because some methods will be more relevant than others.
However, it is crucial to distinguish Google Places from organic research. Google Places ranks businesses, not websites. You don't necessarily need a website for it. Google Places emphasizes more on reviews that your business receives, which can increase your ranking. For this reason, the local search small business may appear above organic SEO results.
The All-in-One Platform for Effective SEO
Behind every successful business is a strong SEO campaign. But with countless optimization tools and techniques out there to choose from, it can be hard to know where to start. Well, fear no more, cause I've got just the thing to help. Presenting the Ranktracker all-in-one platform for effective SEO
Meanwhile, ranking organically means implementing traditional SEO methods. However, whether you use traditional or local SEO to optimize your online presence, both have the same goal: to increase traffic and ranking.
First Local SEO Task: the Google Business Profile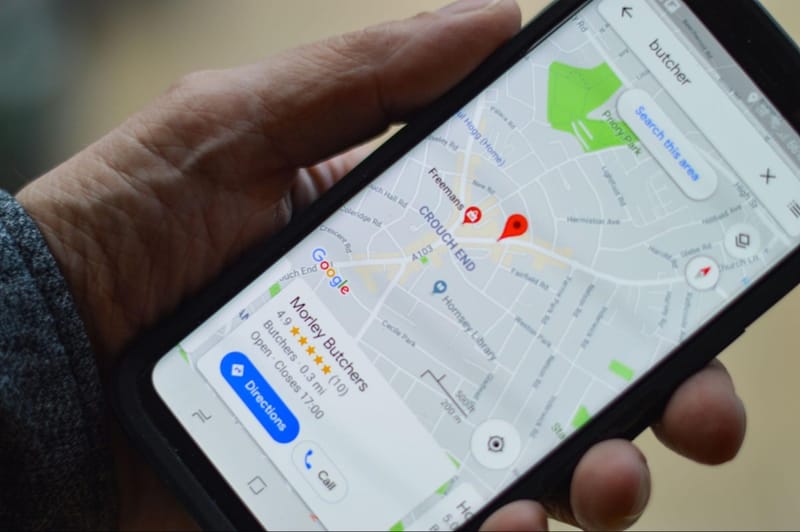 One of the first and most important steps to increase local SEO is to create your Google Business Profile and optimize it. By creating a business profile, users can immediately have access to essential information, like the business's phone number, address, website, and what time they operate.
A Google Business Profile is Google's free feature that business owners can manage and optimize to get better results on traffic and impressions. As mentioned, many SEO specialists have used it to enhance their location-based strategy. After you have included all of the information about your business, you can begin to incorporate keywords and add photos.
You can increase your local SEO ranking through Google Business Profiles. It lets you respond to your user's comments, publish offers, post events, and promote products directly on Google Search and Maps.
Optimizing Business Websites and Apps for Local SEO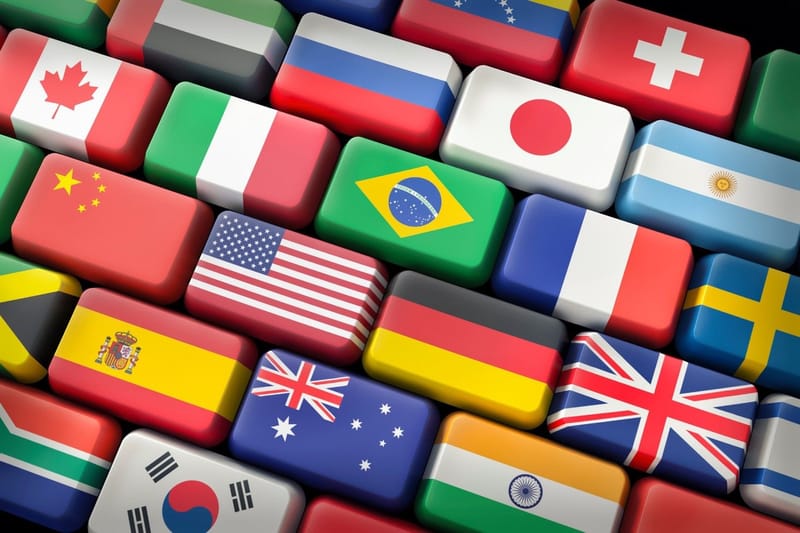 Besides optimizing your Google Business Profile, when discussing local SEO techniques, you will have to consider optimizing your website and app. This might involve localizing content and identifying keywords and key phrases that can help in optimizing and getting better results in traffic and conversion from your websites and apps.
Why do we say localize and not translate? When it comes to local SEO strategy, you will need to identify the common keywords and search inquiries made by your target users.
The All-in-One Platform for Effective SEO
Behind every successful business is a strong SEO campaign. But with countless optimization tools and techniques out there to choose from, it can be hard to know where to start. Well, fear no more, cause I've got just the thing to help. Presenting the Ranktracker all-in-one platform for effective SEO
For example, your target customer uses the keyword "cell phone," and you want to enter the German and Belgian markets. After researching, you will come to realize that the keyword for "cell phone" in German is "handy," while, in the Belgian market, it is "gsm."
Even if it's for another English-speaking nation like England, you will still need to localize the content and keywords used to optimize it better. For example, the keyword equivalent to "cell phone" for a UK public is "mobile."
Having relevant keywords, phrases, and topics is essential to ensure that your target users can immediately access the content from your website and app.
Websites and apps that want to increase traffic through local SEO should conduct keyword research to identify the most relevant and popular keywords in their industry and location. It's because search engine websites like Google use keyphrases and keywords to identify if content in a web page is relevant and can impact its search results.
Your keyword research will be used in your Google Business Profile, website, and app. The keywords will be placed in your content, descriptions, and meta tags to make your platforms more accessible to your target users. However, we discourage the overuse of keywords in your content as it can do the opposite to your ranking in the search results. Instead, opt to use natural language and use keywords and key phrases in sections where it makes sense to use them.
Grammar is still important. Many keywords and keyphrases don't make sense, so you can add an article (ex. the, an, a) in a phrase or linking verbs (ex. is, am, are) to make it appear more natural.
According to Statista, 60% of online searches are done on mobile devices. So when you seek out the assistance of a specialist in localization services, talk with them about how you can make your website more mobile-friendly. This will help your website rank in search results.
If you have an app, you can also make it a part of your local search engine optimization strategy by incorporating keywords into the app's description and title that will include some geo-target keywords. It can help local customers find your business quickly and improve your app's ranking in app store results.
Create Relevant and Useful Content
Search engines like Google are always finding new ways to enhance the user experience. For example, Google has emphasized the need to create quality content by providing Expertise, Authoritativeness, and Trustworthiness (EAT) guidelines. It helps business owners and marketers understand what makes content relevant and makes it rank on Google**'**s SERPs.
Recently, Google's updates have also added an emphasis on the user's experience. Due to this, there has been an increase in localized content on Google, making searches more accessible in other languages besides English. Google hasn't recently had a new update which you read all about it here.
However, according to Visual Capitalist, about 60.4% of the world's content is in the English language, even though only 16.2% of the world's population speaks the language.
There is a risk in localizing content from one language to another. For example, if you fail to localize and translate content properly, it could offend your target users rather than attract them to your business.
However, according to Think with Google, 72% of users will spend more time on a website if it is in their native language, and 82% of respondents have stated that they will more likely buy from marketing content in their mother tongue.
So, despite the risk of misrepresenting your business, the benefits outweigh the risks. For this reason, many seek out experts in localization services that are knowledgeable in digital marketing and linguistics. The type of content you can create can be videos, blog articles, infographics, and customer testimonials.
Citation, Link Building, and Mentions
In creating an SEO strategy for your target locale, a citation refers to a mention of a business's name, address, and phone number (NAP) on another website. This can include directories, review sites, and other websites that mention the business's NAP. It is important because search engines can use them to determine the accuracy and legitimacy of a business's NAP. Besides citations, link building and mentions can also improve a business's visibility and ranking in search results.
The All-in-One Platform for Effective SEO
Behind every successful business is a strong SEO campaign. But with countless optimization tools and techniques out there to choose from, it can be hard to know where to start. Well, fear no more, cause I've got just the thing to help. Presenting the Ranktracker all-in-one platform for effective SEO
Businesses that want to improve citations, link building, and local SEO mentions should ensure that their NAP is accurate and consistent across all online directories and review sites. They should also aim to collect positive reviews and ratings from customers, as this can improve their ranking in search results.
Building relationships with other companies and industry influencers can also help both parties improve visibility and attract new customers. Therefore, companies should seek to create high-quality, shareable content that other websites and influencers may link to or mention in their own content.
Connect Your Social Media Presence with Your Local SEO Strategy
Content that goes viral online is usually due to how social media spreads it to a broad audience. Because of this, it's crucial to optimize and localize your social media accounts. Social media can help businesses connect with customers, build relationships, and promote their products and services.
To maximize the potential of social media for local SEO, businesses should first identify the social media platforms that their target audience uses the most. They should then create engaging and shareable content that includes location-specific information and keywords. Additionally, businesses should aim to build a following on social media by interacting with customers, sharing relevant content, and using social media advertising to reach a wider audience.
Conclusion
Optimizing local SEO is essential for businesses that want to attract and retain local customers. Businesses can improve their online visibility and attract new customers by focusing on critical areas such as Google Business Profile, keywords, content creation, citation, link building, testimonials and reviews, and social media. Working with various experts in localization services, local SEO, and content creation can help improve your target locale's experience.
When you do not optimize local SEO, it negatively affects your business by leading to low search engine rankings, fewer website visitors, and a decreased ability to compete with other companies in the same industry and location. Hopefully, the tips and advice mentioned in this article will get you on the right path toward increasing your local SEO ranking.