Intro
If you haven't already employed social media marketing for your small business, you could be missing out on a lucrative resource for your business. Social media has transformed our world in many ways, including the potential for small businesses to go viral and get their products in front of the eyes of people everywhere. Leveraging platforms like Facebook, Instagram, TikTok, Twitter, and more is a cost-effective source of advertising for small businesses.
Building your presence on different social media platforms helps build brand awareness, drive traffic back to your business's website, and generate sales or leads, all while building your authority and reputation within your industry. No matter what industry you're in, there's likely an audience to engage on many of these platforms. If you're wondering how to navigate the ever-changing social media landscape, here are some tips for you and your small business.
Choose the right platforms
When planning your social media campaigns, it's essential to consider what platforms to post on. Depending on your type of business, the content you post on one outlet may perform well, but that same post on another may not. For example, if you are in the recruiting business, your infographic on hiring statistics may reach the eyes of many on LinkedIn. On the other hand, this same post probably won't work as well on a platform like TikTok. This is why choosing the right platform for your social media marketing strategy is vital.
When considering the right platform for your posts, think about your audience demographics and pick platforms your audience is the most active. Additionally, consider the strengths and weaknesses of each platform and your goals for your posts. You should also look to your competition to see where they're posting and what content of theirs is top-performing. In addition to each platform's capabilities, consider which features are most likely to see high engagement. For example, if you know that going live is something your audience is interested in, pick platforms that offer these features.
Stay true to your brand
When planning your social media strategy, it's vital to ensure your branding style guide is at the heart of your campaigns. Social media has shifted the way users engage with advertisements, and users want brands that are honest, authentic, and stay true to who they are.
To ensure your brand comes off authentically, establish a consistent tone, language, and visual style. This can be used as a guide for future social media posts. Additionally, ensure you use your brand's colors, logos, and other visual elements to help increase brand recognition. Each of your campaigns should align with your brand's message and values while also staying transparent. Without remaining honest and consistent, your audience will easily sniff it out, damaging your brand's reputation.
Timing is everything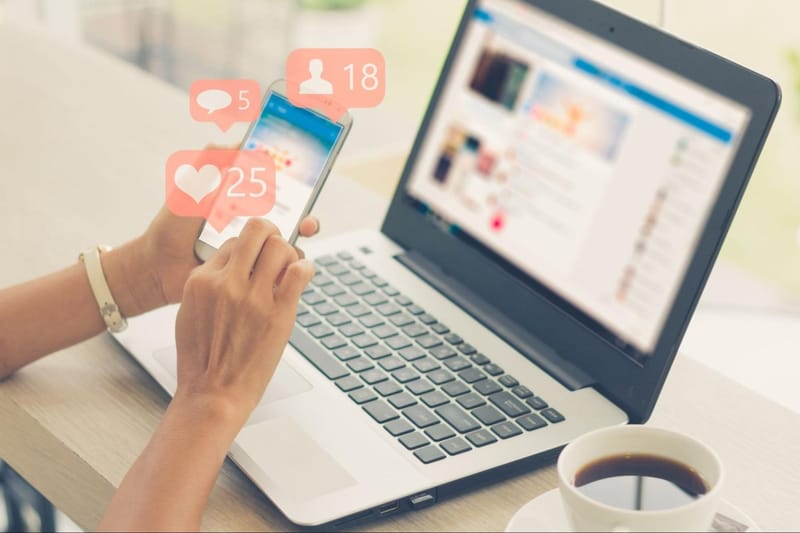 Timing is crucial to posting on social media. Posting at the right point in the day has to potential to increase their reach and improve engagement. To ensure you schedule your posts correctly, analyze your audience to see what times they're the most active on each social media platform. You can experiment by posting on different days and times to understand which times of the day grant your posts the most attention. Consider the different time zones of your users as well to ensure you're reaching a majority of your audience. Keep in mind that each social media platform has its own best time to post, so plan accordingly.
Timing your posts is important because it helps you avoid competing with other brands posting who are posting at the same time, improves your relevancy and ROI, and improves your ad targeting.
Change up your content
By switching up your content, you are better able to hold your audience's attention and reach new people through the sharing of your posts. While consistency is essential to your social media marketing strategy, repetition of content will quickly lose the attention of your audience. By mixing up the content you publish on your different social channels, you can showcase different features of your brand and increases your chances of a converting action.
The All-in-One Platform for Effective SEO
Behind every successful business is a strong SEO campaign. But with countless optimization tools and techniques out there to choose from, it can be hard to know where to start. Well, fear no more, cause I've got just the thing to help. Presenting the Ranktracker all-in-one platform for effective SEO
To switch up the content in your social media marketing strategy, mix up your formatting. Play around with different fonts, images, and content and review what performs the best. Expand on your most talked-about topics and look for new trends and updates to inform your audience. You should also play around with both promoted and organic content to engage new and old followers. You can also collaborate with other creators to reach their audience and run contests or promotions if relevant to your business. By switching up your content and remaining authentic to your branding, you can gain new followers and engage your existing ones.
Partner with micro-influencers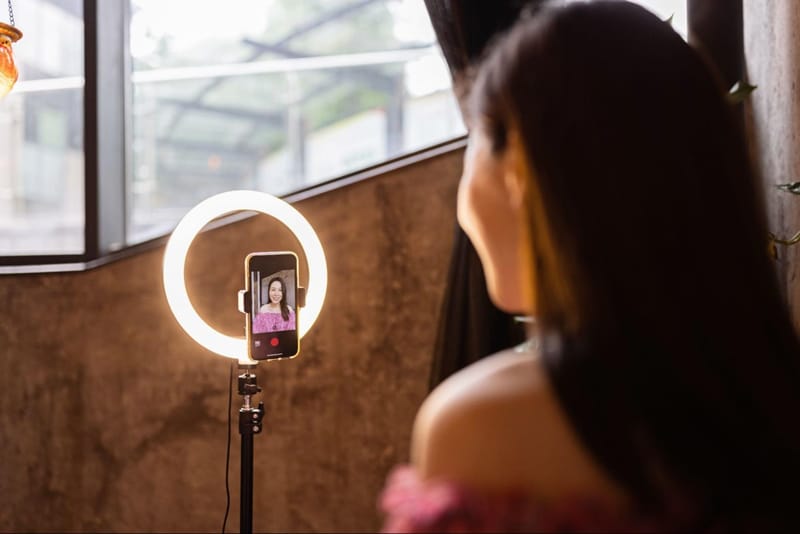 While influencer marketing is a quickly growing strategy in social media marketing, partnering with micro-influencers can be even more powerful for your business and cost-effective. Micro-influencers may have a smaller following than their viral counterparts, but they often have highly engaged, niche followers who may better align with your target market. Working with micro-influencers helps your promotional content appear more authentic and the audience you reach is more likely to trust their endorsement. This leads to improved brand perception, builds trust with your target market, and improves your conversion rate.
To find micro-influencers to partner with, you can utilize social media analytics tools to identify relevant influencers and review their social media metrics. You can also search relevant hashtags to see what creators may be posting content applicable to your Many influencer marketing platforms help identify creators to work within their social media campaigns. After you pick a micro-influencer you're considering working with, nurture and build a relationship with them, make a valuable offering, and give them a reason for why you're collaboration is a good fit for both parties. And remember, after running your campaigns, carefully review your influencer marketing metrics and measurements to determine your ROI and whether this is a valuable strategy for your business.
Small businesses + Social media = success
To conclude, small businesses can greatly benefit from using social media as a marketing tool. By choosing the right platforms and the right time, staying true to your brand, switching up your content, and working with the right micro-influencers, you can increase your online visibility and grow your business. With the right approach, your business can get in front of the eyes of people around the world and turn them into customers.