Intro
As digital marketers, we constantly look for ways to simplify our lives. Marketing automation software is the most common and effective way we accomplish this.
An online tool that lets me take a "set it and forget it" approach to vital pieces of the marketing puzzle like email blasts, social media campaigns, and targeted search advertising?
Yes, please!
Because of marketing automation, digital marketers worldwide have been able to focus their attention on the big picture rather than tedious admin duties that make you want to throw your laptop at the wall.
But as we move into 2023, a certain technological advancement has revolutionized the marketing automation space, making it far more accurate and efficient.
That advancement is blockchain.
The All-in-One Platform for Effective SEO
Behind every successful business is a strong SEO campaign. But with countless optimization tools and techniques out there to choose from, it can be hard to know where to start. Well, fear no more, cause I've got just the thing to help. Presenting the Ranktracker all-in-one platform for effective SEO
Wait! Don't click away!
Yes, blockchain is typically associated with cryptocurrencies, and you've probably received many spam emails asking you to embark on a blockchain investment journey.
I sympathize.
But blockchain isn't explicitly tied to crypto. It's a huge technological leap that creates a shared, decentralized ledger distributed digitally.
And that makes it incredibly useful in the marketing automation world.
How exactly is blockchain impacting marketing automation? How can you capitalize on it to improve your marketing campaigns?
The All-in-One Platform for Effective SEO
Behind every successful business is a strong SEO campaign. But with countless optimization tools and techniques out there to choose from, it can be hard to know where to start. Well, fear no more, cause I've got just the thing to help. Presenting the Ranktracker all-in-one platform for effective SEO
Read on and find out.
Why is blockchain technology used in marketing automation?
The first question you might be wondering is why marketing automation platforms are turning to blockchain. The answer to that is actually really simple.
It's safer and more accurate.
Data is vital for every business in the digital age.
But when we trust third parties with their own agendas to provide us with that data, it can be manipulated or abused.
Whether it's Google manipulating ad prices or Facebook's history of misusing user data, consumers and businesses alike are looking to break the hold these companies have over the advertising industry in favor of something more transparent and safe.
Enter blockchain.
It can't be manipulated for corporate gain.
By using blockchain, we effectively remove the ability of these companies to overstate ad metrics or charge us for clicks that come from bots.
On top of that, it gives us a clearer view of our audiences, including their likes and preferences, as they change in real-time.
How does it work?
(Image Source)
A transaction that a user initiates is broadcast onto a P2P network. The network (which is actually a collection of computers or nodes) validates the transaction and verifies the user's status using sophisticated algorithms.
Once the nodes verify the transaction, it's combined with additional transactions to form a block of new data. That data block is then added to the blockchain ledger.
It exists in this form forever in a way that's publicly available and untraceable. Additionally, no one can alter or manipulate it in any way.
So, really, the question of why we're starting to see blockchain rolled out can be summed up simply by saying, "because it makes marketing automation better." We'll get to exactly how it does that in a moment.
5 ways that blockchain will impact digital marketing automation
1. Impacts campaign performance
Marketing automation powered by blockchain can help improve the overall performance of your campaigns by giving you a clear look at your audience and their behaviors.
For years, marketers have set up automated ad campaigns that ultimately fail because they're working with inaccurate or old data.
By using blockchain, you now have a centralized database that every department in your company can access.
It also effectively eliminates intermediaries from the ad buying and selling process. This creates enhanced trust and accountability through complete transparency.
Moreover, you no longer have to rely on mega-corporations to deliver performance data on your campaigns. With blockchain's ledger system, you can monitor clicks, likes, and other valuable KPIs that'll help inform the future of your marketing strategies.
Since it's impossible to modify information stored on the blockchain, it also means that no one can disable or manipulate these results.
2. Enhanced security
Blockchain was initially developed with privacy and security in mind. By implementing this tech into automation platforms, and combining it with traditional methods like "passwordless authentication," we're bringing additional security into our marketing campaigns.
Data security is a huge concern for any business.
If malicious actors or cybercriminals gain access to your database, they could make off with a lot of your valuable customer data.
This kind of security breach can torpedo the trust your audience once had in you.
But with blockchain's decentralized way of storing data, you can protect your company from such a breach.
Blockchain gives users anonymity in their transactions. It doesn't associate these transactions with actual identities.
The network verifies the transactions, along with the data associated with them. There are no identifying details stored.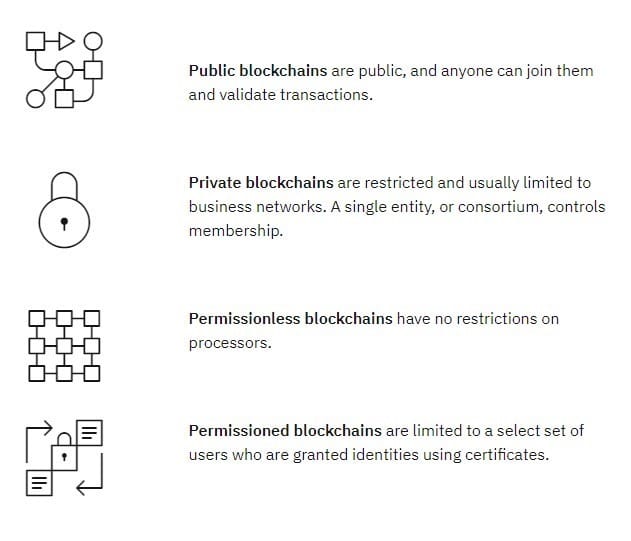 (Image Source)
This gives consumers more control over how their personal information is collected and used. You can use ‌transaction history to automatically garner analytics with no privacy concerns for users.
The benefit for you as a marketer is that better cybersecurity can improve your SEO as well as your customer experience. It's definitely a win-win.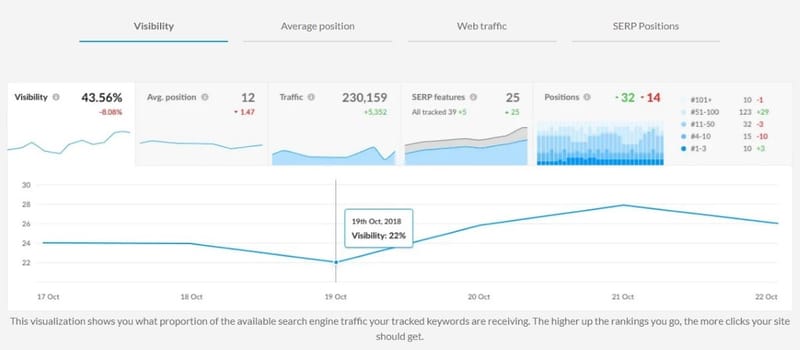 (Image Source)
3. Fight against fraud
One major issue that marketing automation users face is click fraud. When paying for your ads per click, fraudulent impressions from automated bot accounts can disrupt your ROI and generate false data.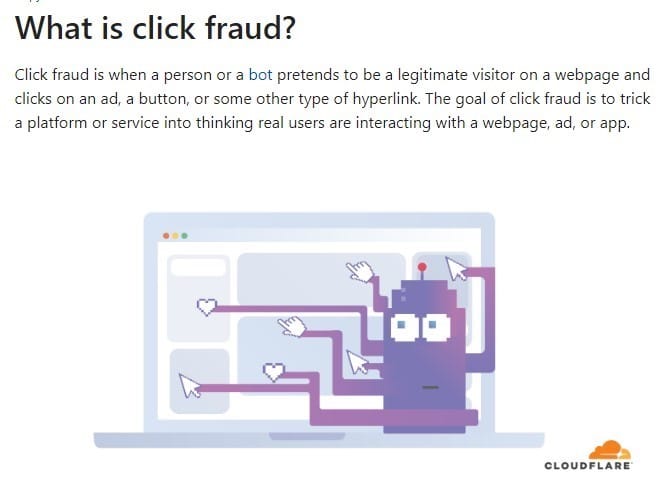 (Image Source)
Companies are losing $6 billion per year to fake clicks, making it a costly issue that can call the impact of your ads and the data you generate into doubt.
Blockchain can verify every click you get. With a blockchain registry of verified digital outlets, you'll be able to immediately identify any fraudulent systems or click-farming scams attempting to interact with your ads.
This creates a smart contract benchmark through the blockchain that can automatically test every impression and interaction for authenticity.
Toyota started using blockchain technology to check for click fraud back in 2018. As a result, the Japanese car manufacturer saw an increase in valid website visitors of 21%.
It all boils down to transparency.
Malicious actors rely on a lack of transparency to scam marketers and get away with it. Blockchain removes their ability to hide, dragging them out into the light and making advertising a safer venture for everyone.
You can automate your ad campaigns with full confidence that the clicks you receive and pay for are valid.
4. Monitor ad distribution
No one likes to see the same ads repeatedly, day in and day out. Chances are, if they've already seen the same ad from you several times and haven't clicked on it, they're not going to.
Modern consumers see ads constantly, with the average person encountering up to 10,000 advertisements per day.
With blockchain technology, users will be able to opt into viewing the ads they want to see, or at least ads based on the content they want to see.
This serves a few positive functions.
First, advertisers can get more information on what their consumers want while still maintaining the anonymity of those people.
Those users will then see more ads personalized to their specific likes. There won't be as many irrelevant or repeated ads based on something as inaccurate as search history.
For example, let's say you're selling fitness equipment and running an ad campaign that charges by impression. A fitness buff visiting a family member uses their computer to search for a fitness-related topic.
Marketing automation software will then determine that the person who owns that computer and browsing session wants to see ads about fitness.
When one of these ads appears on that computer, your company is charged. Using blockchain removes the guesswork, creating a personalized, transparent, and safe experience.
5. Audience targeting
The first step in any marketing campaign is audience demographic research.
But your entire campaign will be skewed if you're working with irrelevant or incorrect data.
Your success relies on you knowing who your audience is.
Blockchain can help make that process as foolproof as possible.
By examining the data contained within blockchain transactions, you'll get a better sense of who your customers are.
And we're not just talking about a generalized buyer persona of someone who might be interested in what you offer - although it is essential to create detailed personas for your target market.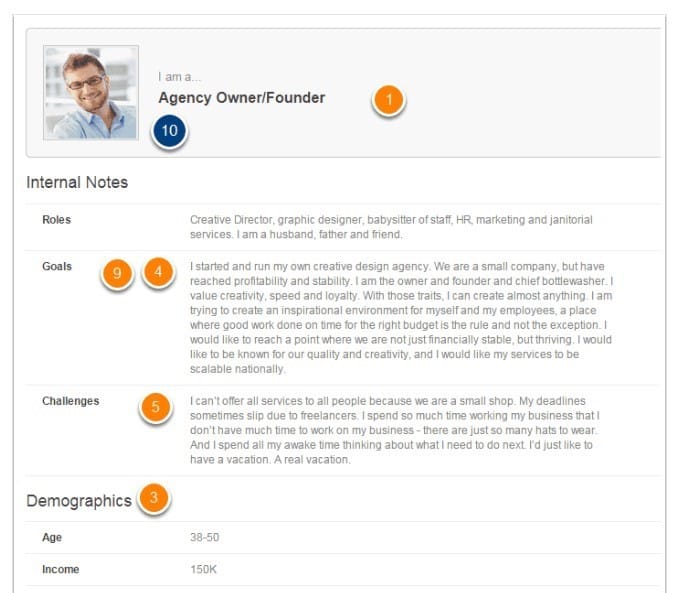 (Image Source)
We're talking about data from people who have specifically stated that they meet the criteria you've set up.
You'll be able to automate campaigns to go out to anyone that falls under a specific set of parameters you've identified.
This might lead to fewer impressions, but that can be good when you realize how much money you're losing to irrelevant impressions and clicks.
Instead of reaching a vast sea of potential customers, many of whom have no need or interest in what you're selling, you appear before authentic and identifiable leads that have specified a need.
The All-in-One Platform for Effective SEO
Behind every successful business is a strong SEO campaign. But with countless optimization tools and techniques out there to choose from, it can be hard to know where to start. Well, fear no more, cause I've got just the thing to help. Presenting the Ranktracker all-in-one platform for effective SEO
It comes down to quality over quantity. Which means higher conversion rates.
Goal achieved.
Conclusion
Marketing automation is about to see a major overhaul over the next few years.
The emergence and further development of blockchain technology create an opportunity for enhanced data utilized to show ads to relevant prospects in a way that protects them and fights against fraudulent clicks.
By turning to blockchain tech for your marketing automation needs, you'll improve your campaign performance and create a safer environment for you and your unique audience.