Intro
Over the last 5-10 years, a guest post in SEO marketing strategy has become a breakthrough engine for website ranking growth. In fact, the effective utilization of guest blog posting opportunities helps your business grow and find new ways of promotion. In order to feel the power of a great guest post, you need to create interesting text and refer to high domain authority websites.
Around 89% of online businesses, especially small and middle-sized companies, have established their own blog and actively use guest blogging opportunities. If you have not yet taken advantage of the opportunities guest blog posting provides for your business, do not hesitate to start.
In this article, you will learn outstanding tips and secrets on how to create a guest blog posting that attracts attention. Also, you will find out how to benefit from guest blogging opportunities. Finally, you will get to know how to find relevant high domain authority websites for submitting your guest post.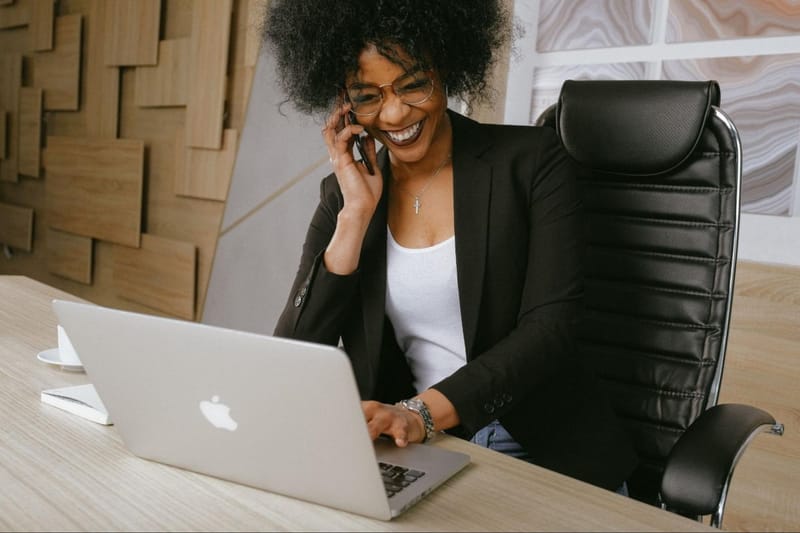 What Is a Guest Blog Posting?
When you write some text for your blog, it is called an article or a blog post. When you create content for another blog, then it is called a guest article or a guest blog posting. But why should you create an article for someone else's blogging platform? In fact, you write an article as usual but have a unique chance to link back to your website from such guest blog postings.
In brief, guest blogging is one of the SEO approaches embedded in a general marketing strategy. Similar to other SEO methods, guest blogging opportunities provide you with great chances to promote your business online. Guest blogging is also a great option to build relationships with webmasters and influencers on the web. Using guest posting services facilitates all those laborious processes and accelerates them by 85% at least.
Implementing a guest blogging path into your marketing strategy would be helpful for your business as it provides the following benefits:
Higher website ranking positions
Building relationships with other brands
Better brand awareness
Sharing expert knowledge in your niche
Gaining a reputation as a business
Developing a content marketing strategy
Increasing conversion and ROI
Before you embark on creating your first guest blog postings or adjust an already existing technique for writing them, verify the following:
Current writing tendencies in the market
Modern approaches to blog article creation
Changes in Google algorithms
Guest blogging opportunities
All those aspects will be covered in this article, so let's start reviewing them by getting into detail on guest blog posting creation.
Writing a Guest Blog Posting in 2023
To successfully create guest articles in 2023 and make them hit the web, you will need to keep several things in mind. Apart from the general tendencies in the market such as AI's impact on SEO and Google, you need to follow the trends in guest blog post writing. Thus, we are going to share with you some outstanding tips and techniques to help you create engaging guest blog articles to promote your business online.
The All-in-One Platform for Effective SEO
Behind every successful business is a strong SEO campaign. But with countless optimization tools and techniques out there to choose from, it can be hard to know where to start. Well, fear no more, cause I've got just the thing to help. Presenting the Ranktracker all-in-one platform for effective SEO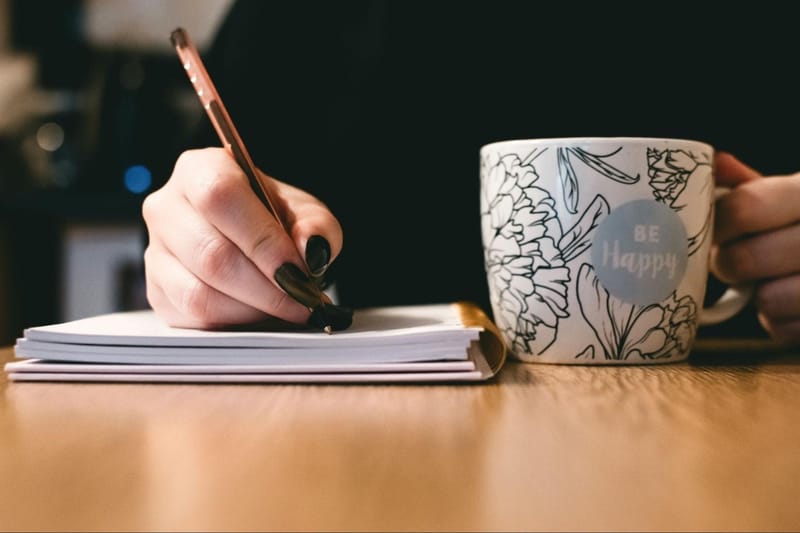 Select a Blog Format
The choice of the article structure defines all other steps related to guest blog posting. The most popular blog formats include but are not limited to:
Q&A articles
Product reviews
Educational materials
How-to articles
Comparison articles
Before you select the format for your guest blog article, you need to explore the guest posting platform of interest first. If that is completely an online resource hosting Q&A articles, then your guest blog posting must be in the question-and-answer format. If a guest blog comprises product review articles mostly, then you should craft a similar piece of content would in that case.
Conduct a Research
The topic selection is the second consequent step in creating your guest blog posting. Therefore, perform thorough research to define what subjects to touch upon in your article. This should be something that you can provide enough detail about and that would interest the audience at the same time.
Such research starts with the exploration of keywords and picking up the best ones for the selected topic. Use the keyword finder tool for that purpose to explore the potential of each keyword of interest and see how it would potentially perform.

While you carry out research and look for keywords, you may also explore how competitors deal with guest blog posting. Find articles created by your competitors for other blogs, and see what you like about those or not. This information will help you craft your guest blog posting taking your competitors' experiences into consideration.
Draft Your article
Before writing any piece of content, especially when it comes to big articles or blog posts, a plan is needed. Outline the sections of the guest blog posting depending on the previously selected article format and topic.
Another useful tip you can take advantage of is the utilization of AI tools for content creation. Those are not exactly the tools one can use for a content generation but rather applications and web browser extensions that assist you in writing. For instance, some AI tools provide excellent ideas for word choice if you are looking for synonyms for some widely used phrases.
As you have a plan and tools at hand, you may start drafting your article. Remember to adhere to the writing style of the guest blogging platform you craft a blog post for. Adhere to the formatting guidelines and the basic requirements for article structuring.
Refine Your Guest Blog Posting
After everything is ready, you might go through several editing and reviewing stages for your guest blog posting. First of all, get your article reviewed by yourself upon its completion and make all the necessary edits on the way. If you feel that something must be rewritten, changed, or restructured - that is the right moment to implement that.
The All-in-One Platform for Effective SEO
Behind every successful business is a strong SEO campaign. But with countless optimization tools and techniques out there to choose from, it can be hard to know where to start. Well, fear no more, cause I've got just the thing to help. Presenting the Ranktracker all-in-one platform for effective SEO
Adding media elements and graphical elements is the next step after the text writing and formatting are finished. Add photos, screenshots, charts, tables, statistic bars, and any other elements that help illustrate the written information in a visual manner.
As you create content for a guest blog, the responsible people on their side will have to check your guest blog posting as well. Send your article for review to the editorial manager or a blog owner, so they have a look at it and provide their comments. On most occasions, you will have to make at least slight changes to the text or article formatting before a guest blog posting gets published.
Add the Table of Contents
Whether you craft a short article or work on the long-read guest blog posting, adding a table of contents would always be a huge plus. A table of contents helps users navigate through your blog post and find the points that interest them most.
Use Content Marketing Funnel
Once your article is published on the guest blogging platform, take your chance to increase awareness of it on the web. Using the so-called content marketing funnel would be applicable in this case. A content marketing funnel is a strategy that helps organize your business content in the way it guides customers from general awareness about your brand to purchase.
The All-in-One Platform for Effective SEO
Behind every successful business is a strong SEO campaign. But with countless optimization tools and techniques out there to choose from, it can be hard to know where to start. Well, fear no more, cause I've got just the thing to help. Presenting the Ranktracker all-in-one platform for effective SEO
The first step would be the creation of posts on social media platforms where you have business accounts. For instance, make a post containing 2-3 sentences describing your guest blog article and insert the link to it. You may also benefit from LinkedIn videos - read SocialPilot for more information. All these and similar actions are aimed to increase awareness about your brand and spark interest among the target audience.
Another aspect of the content marketing funnel is to generate leads and take a user to purchase. Thus, you might consider inserting some CTA buttons or link to trial download exactly in your article.
Monitor Article Performance
See how your guest blog posting feels would be possible with dedicated SEO and analytics tools. One of those tools is Rank Tracker - which enables you to check the current article ranking positions on Google. Other tools will reveal how users interact with your guest blog article by showing the time spent on the page and the conversion rate.

Popular Guest Blogging Opportunities
As you already know why guest blogging is important and how to create a great guest blog posting, we still want to share more examples of guest blogging opportunities. This will help you discover more sources that accept guest articles and promote your brand and business website online.
1. Guest posting services
As it was mentioned above, guest posting services reveal lots of platforms that accept guest articles and thus accelerate the entire process.
2. Blogs of companies you collaborate with
Do not hesitate to ask business owners or marketers of the companies you collaborate with about writing a guest post for their blogging platforms.
3. Relevant high domain authority website
Find the website you like and see whether they accept any guest blog postings. Discover the benefits of high domain authority websites in particular since the backlinks from such websites are very valuable for the website ranking boost.
Summary
As you write articles for your own blog, you can do the same for other blogs but with one important aspect taken into consideration. Writing a guest blog posting and linking back to your website from it is one of the popular SEO practices that empower your business website. However, it is important to write a guest post conscientiously and find the appropriate guest posting services.
Before creating your guest blog posting, you need to select its format, conduct research on the topic, and craft a plan for it. Write your article diligently, and edit and review it as many times as needed. Then promote your articles with available marketing channels for increasing awareness of it and see how it performs.