Intro
So you want to improve your website's SEO results, right? Well, if not, you wouldn't read this blog.
Understanding user behavior as an additional key for better rankings may get neglected sometimes in this "SEO battle."
With each Google update, its algorithm includes more signals emphasizing the importance of a good user experience.
And what is closely related to user experience? Exactly, it's user behavior. And user behavior belongs to psychology.
In this article, I will cover…
Why user behavior is essential in SEO
How user behavior impacts search rankings
The psychology of search and how it affects user behavior (intent)
The three types of user intent
How to identify user intent
How cognitive biases impact search behavior
How social proof impacts search behavior
So, please read on to learn how to use this knowledge to improve your website's search rankings.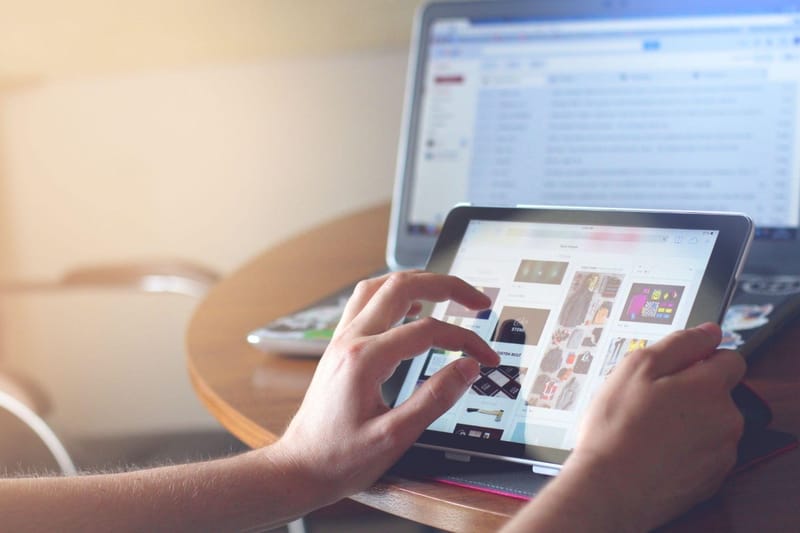 (Image by Taras Shypka on Unsplash)
Why Is User Behavior Important in SEO?
Year by year, Google added more ranking signals to its algorithm.
The All-in-One Platform for Effective SEO
Behind every successful business is a strong SEO campaign. But with countless optimization tools and techniques out there to choose from, it can be hard to know where to start. Well, fear no more, cause I've got just the thing to help. Presenting the Ranktracker all-in-one platform for effective SEO
In recent years their updates steadily included more signals signaling to content creators and SEOs worldwide that it not only cares about a good backlink profile or quality content but also about a good user experience.
So you could say that SEO is each day a bit more about meeting user needs, meaning it's about optimizing your website to provide the best possible experience for your users.
However, what happens when you don't know how your target audience or users behave? You won't know what to do either with your website or with your whole SEO strategy.
So this is where user behavior comes in.
How Could User Behavior Possibly Impact Search Rankings?
Sure, no one, except on rare occasions from Google, will manually check your website with a glass of wine at night and qualify how well you combined colors and your typo.
Even if they did, it would likely be without a glass of wine and from a more professional office environment.
So, typically this is done via behavior signals, which are part of Google's many rank signals (source).
The All-in-One Platform for Effective SEO
Behind every successful business is a strong SEO campaign. But with countless optimization tools and techniques out there to choose from, it can be hard to know where to start. Well, fear no more, cause I've got just the thing to help. Presenting the Ranktracker all-in-one platform for effective SEO
And some of the indicators available to determine how users behave on your website are…
Click-through rates
Bounce rates
Time on page
And positive user behavior signals likely to Google that your search rankings provide enough value to rank higher, while negative ones may hurt them.
When you analyze the user behavior on your site by considering the above indicators, you can identify content that works better for your audience and vice versa.
So you can produce more of what works and less of what doesn't. By doing that, you can, for example, increase the time on page.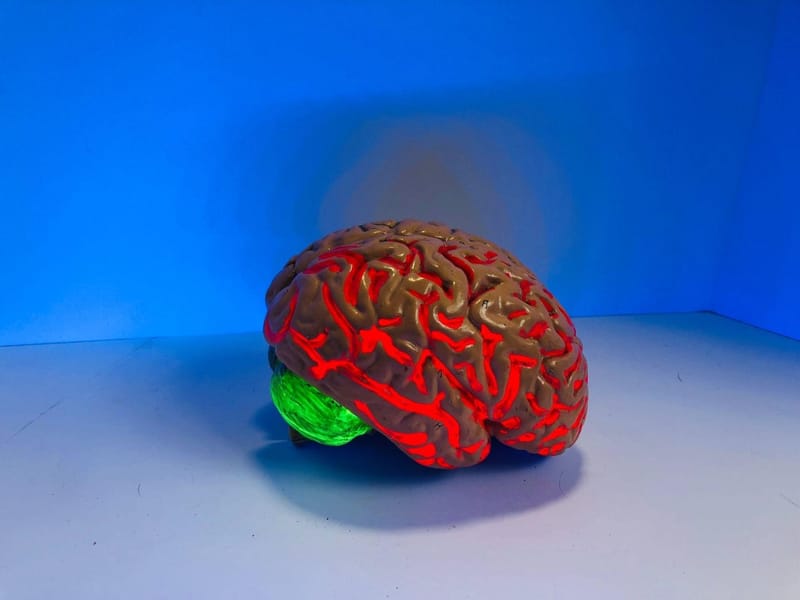 (Image by Natasha Connell on Unsplash)
The Psychology of Search and How it Affects User Behavior (Intent)
The psychology of search goes hand in hand with user intent. How so?
In the earlier section, I discussed what can happen on your website and how this can positively or negatively influence your rankings.
But psychologically speaking, much more happens before a visitor lands on your website.
This is where user intent comes in. It's the state of mind a user is in before they start using Google and type something in to find information. It's the whole story that happens before that.
It can be the guy, let's call him Jim, that wakes up in the morning with a stiff neck, tries to use the shower, and makes a weird movement and pops a disc due to the stiff neck.
This rather bad luck story informs what happens next. Barely getting himself out of the shower, Jim gets his phone and tries to find a solution for his pain.
So he opens Google and types in "how to get rid of neck and back pain fast" while not yet being aware of his deeper-rooted problem: being overweight and having a sedentary lifestyle (that's for another topic).
As you can see, his whole intent is embedded into a story that happens before using Google.
This intent is an essential component of the psychology of search. Why? Because it helps you identify the reasons behind a user's search query.
By having a deeper understanding of why and what a user is looking for, you can provide relevant and valuable content meeting their needs, which leads to better SEO results (see helpful content update form August 2022)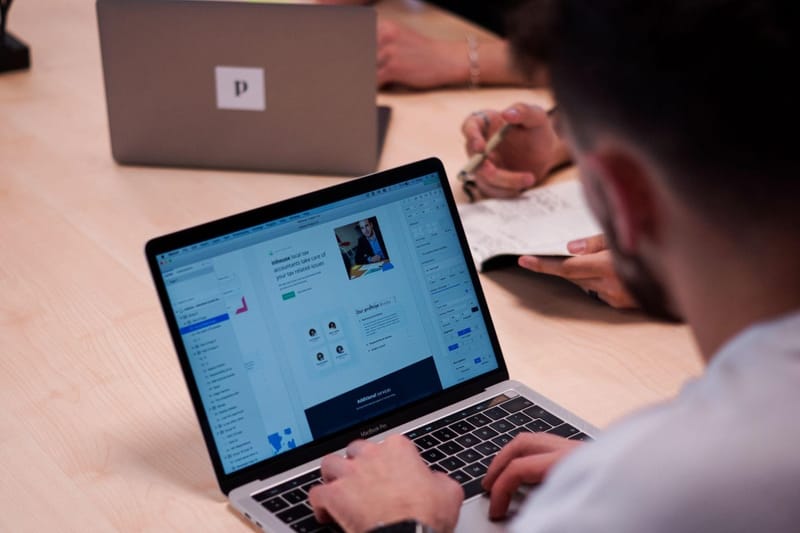 (Photo by path digital on Unsplash)
The Three Types of User Intent
Going a bit deeper into user intent, you will find three types:
Informational intent
Navigational intent
Transactional intent
As a reader of this blog, this is likely nothing new. In case this is the first time you hear about it, I will shortly recap the three types of intent. Sometimes, it can also be called search intent.
1. Informational Intent
The search Jim did would fall under the category of informational intent.
It's when a user wants to learn about a particular topic or a concept, understand a process, or find answers to a specific question.
2. Navigational Intent
Let's say the unlucky guy from above realizes that he not only needs to get rid of the pain but also needs to attack the underlying problem that led to his condition (overweight and sedentary lifestyle).
Because if not, next time, he may even slip in the shower…
So from someone in his circle of friends, some months back, he heard about "Weight Watchers" and that they could help him lose weight.
Now he uses Google again. This time he enters "Weight Watchers," and "voila," this is a navigational intent.
It is when a user may already be familiar with a website or a brand and wants to navigate directly to it.
In Google Analytics, this often appears as branded traffic, as explained in this article from Search Engine Journal.
3. Transactional Intent
Transactional intent would correspond with the above example when a few days later, after reading through some testimonials, sleeping a few nights over it, and treating his pain, Jim decides to try it.
But now he wants to know the cost of it and enters in Google "Weight Watchers Pricing Plans."
This is now a transactional intent. The reason behind this search is that Jim is now decided to make a purchase (a transaction).
Other examples of transactional intent searches include "buy XYZ," "XYZ sign up," etc.
How to Identify User Intent
Since you can't always do a day in a life study with the "Jims" of this world, you may need to resort to other ways to identify user intent.
One straightforward way is to analyze search queries entered into search engines. You can do this by combining the autocomplete feature of Google's search field and common sense.
Of course, you could also use various SEO tools to find search queries.
By looking at the words and phrases used, you can ask yourself why someone is using them and then get a sense of what a user is looking for.
For example, finding a query such as "best real estate agents in New York" gives you a hint that the searcher still has a more informational intent.
A second way to discover search intent is by conducting surveys and asking users about their needs and goals.
You could ask potential home buyers what factors are most important to them when selecting a real estate agent.
You can get additional inspiration for search queries and their respective intents based on the answers.
Using data from existing customers from an observational standpoint is a bit more reliable.
In this case, you observe their behavior on your website, for example, to identify patterns and trends in their behavior.
In passing, you could find content that is clicked on very often.
This often can mean that this content interests them, and you could create similar content with semantically relevant search queries.
As nice as it may sound to identify user intent, you may come across some stumbling blocks, such as…
Vague search queries open to interpretation, so you can't know the user intent behind them.
Not finding out about the primary intent because the users may have multiple goals or needs in mind when searching
Difficulties in gathering enough data to identify user intent accurately, which depends on the industry and audience
How Cognitive Biases Impact Search Behavior
Our human brains are giant calorie-destroying machines. Hence, they need a lot of energy.
And in today's world, access to food is easier than in our hunter-and-gatherer times.
This is usually not a problem (at least in developed countries).
However, as hunters and gatherers, this machine needed to be fed. And to get into "battery saving mode," the brain developed shortcuts overtime to process information quickly and efficiently.
This was helpful then, but it's often not in our more complex world today.
These mental shortcuts are called cognitive biases, and they can lead to errors in judgment and decision-making.
With regards to search, these biases can impact how users interact with search results and thus also impact how search engines assess and evaluate content relevance and quality.
There are primarily three cognitive biases relevant to search behavior:
Confirmation bias
Anchoring bias
Availability bias
1. Confirmation bias
Let's get back to Jim again. He believes (I am not) that Weight Watchers will effectively help him lose weight. So he seeks out information that confirms his existing belief and ignores information (that I could give him) that contradicts them.
Regarding search behavior, a user would rather click on a search result that aligns with their beliefs, even if it is not the most relevant or accurate, than one that goes against them but is relevant and accurate.
2. Anchoring Bias and Availability Bias
I am sure you know about the first-page search results traffic distribution statistics.
The search result on the first position receives 34.35% of the traffic, the second position 16.96%, and so on down it goes (source).
This is the effect of the anchoring bias. How so?
The anchoring bias is the tendency to rely too heavily on the first piece of information you receive regarding decision-making.
That's why users are more likely to click on search results at the top of the page, even if they can find more relevant and accurate ones in lower positions.
The anchoring bias is reinforced by a similar bias: the availability bias.
It's when we overestimate the importance of available information. So again, this makes us click more frequently on search results at the top of the page.
In the context of CRO (conversion rate optimization), you have the corresponding effect regarding the above-the-fold content. The same happens here. This content is just better available.
If you want to get nerdy about cognitive biases and get really depressed by the sheer amount we have as humans, you can find a long list here.
How Social Proof Impacts Search Behavior
Social proof can almost be put into the category of cognitive biases from above, but it doesn't belong to them.
It happens, for example, when you fall victim to "peer pressure" and do something you don't want to do. You only do it because of people around you doing it.
So it's a tendency to rely on the opinions and actions of others regarding your decision-making, and it can be influenced by cognitive biases such as the availability bias or the confirmation bias from above.
A classical example of social proof impacting search behavior is search results where the content uses rating markup via review snippets and in addition to the normal search result, you also see a user rating (e.g., 5 out of 5 stars).
Because of social proof, these results are more likely to be clicked because the user relies on the opinions of others that allegedly left this review.
At least these search results have a slight edge over the ones without them.
Not every content is suitable for this, and a review article would be predestined for that, though.
The next example in which social proof can impact search behavior is social media signals.
When a user sees a piece of content being shared or liked by many people, it will be clicked on and engaged more likely.
Another example would be a website cited or linked to by other reputable sources.
For that reason, users assume it to be a credible source of information, so they are likely to read the content.
Conclusion
As you can learn from the above, user behavior becomes more critical in SEO by the day.
Why?
Search algorithms use more and more signals to determine how well a website performs regarding user experience.
When you analyze user behavior and intent, you can identify what works best.
In passing, you get to know better your target audience's needs and wants (also a precursor for good sales copy or a good product, by the way).
Knowing what works best and acting on it by providing tailored content can improve your search rankings.
The All-in-One Platform for Effective SEO
Behind every successful business is a strong SEO campaign. But with countless optimization tools and techniques out there to choose from, it can be hard to know where to start. Well, fear no more, cause I've got just the thing to help. Presenting the Ranktracker all-in-one platform for effective SEO
You can't do much about cognitive biases without changing how human brains have worked for thousands of years.
Many of the ones relevant to SEO are belief-based, and trying to change the belief of someone is an uphill battle.
You can use it to explain some behavior but not necessarily to improve your rankings.
However, social proof can be used when you apply it to certain types of content, such as review articles and other suitable ones for rating markup.